Category: Comics
---
Let me first start off by saying that this is by not at all a complete list of comics and graphic novels. So don't send me angry letters about "you forgot such and such book."
With the Holidays approaching this list can be valuable to help find that perfect gift for the comic book reader on your list. They are also not in any order so numbers 1 thru 10 are not necessarily the top ten books. I just am breaking the list down into 10 books per post. There are also some books that are lumped together for various reasons that will be explained in the listing. I tried to have a mix of old and new, mainstream and indy books. Over time I will come out with more library list. My preference is always a hardcover edition of a … Read More »
---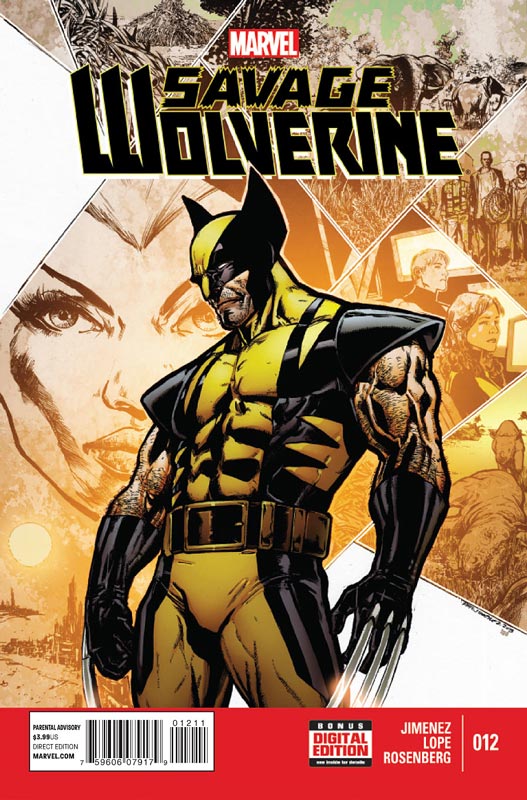 So as we all celebrate the Thanksgiving holiday this weekend there is also the Black Friday shopping fiesta that goes on all weekend also. Many comic shops across the country will also be having sales on comics, toys and graphic novels. Of course there are new books that hit the shelves this week and you might be in the mood to pick up some of this weeks books to feast on. Here are four new books that hit the stands this week and lets see how they stack up.
Mr. Peabody & Sherman #1
IDW Writer Sholly Fisch, Artist and Colorist Jorge Monlongo, Lettering Tom B. Long
Based on the upcoming Dreamworks re-imagining of the classic Jay Ward cartoon Mr. Peabody & Sherman come to the comic book medium from IDW. The plot synopsis from IDW is, A dog…and his boy?! Join the classic … Read More »
---
To celebrate Thanksgiving here are some comic covers and comic strips that celebrate the holiday. May you have a good and safe holiday with your friends and family this holiday weekend.
---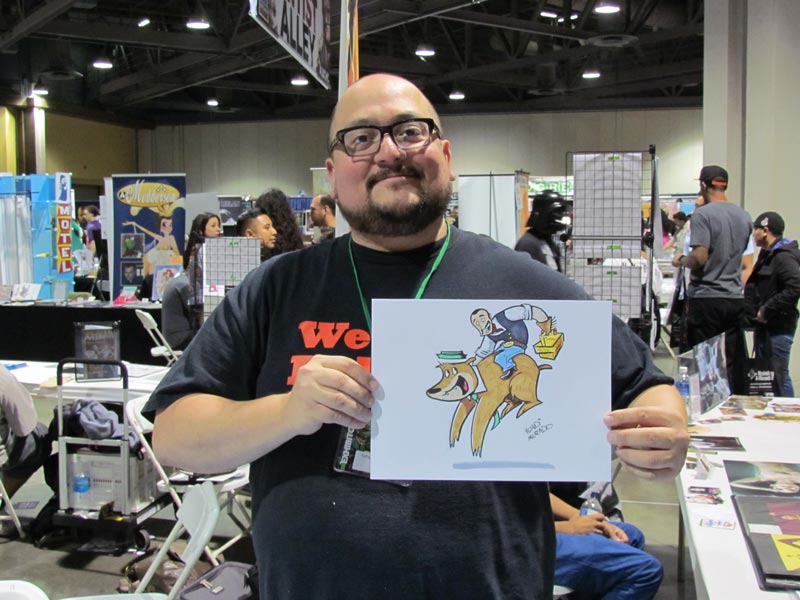 As Long Beach Comic Con celebrated its 5th year in Long Beach California there were lots of artist and writers on hand to show their books and art off. There were also some great panels to go to at the show also. The floor was very busy on Saturday. Of course Sunday was a lot more laid back it did pick up as the day went along. The only problem with the show was a lack of a big name headliner. While there were lots of great guest to be found there but some bigger name talent would have really raised the profile of the show. There were a number of technical issues during some of the panels that I attended on Saturday. The John Kricfalusi was plagued with computer issues and the "moderator" was terrible. If you are going … Read More »
---
Long Beach Comic Con is back in town this weekend and I will be covering the festivities with pictures and updates as they happen. Make sure that you watch Pop Culture Mavens Twitter feed for quick updates as they happen. I will also try and update this post with photos at the show depending on internet connections. I will also update the site on both Saturday and Sunday night with wrap up of what was going on.
So make sure you stay tuned to Pop Culture Maven as we celebrate Long Beach Comic Con's 5th Anniversary!
---
Welcome back to this weeks new comic book reviews. I could only get to 4 new books and 1 from a few weeks back but there are some good reads this week and thankfully no disappointments in the bunch.
Harley Quinn #0
DC Comics Writers Amanda Conner and Jimmy Palmiotti, Artist Various, Colorist Various. Lettering John J. Hill
After the controversy of the bathtub new artist tryout page for this issue (that page is no longer in the book). Harley Quinn #0 finally hits the stands this week and I must say that for the most part Harley Quinn is back. She is still wearing the hooker outfit but the fun insanity that made us all fall in love with Harley in the first place is back. The synopsis from DC Comics is, This bombastic debut issue features art by award-winning illustrators including Darwyn Cooke, … Read More »
---
We Can Be Heroes, Just For One Day-
David Bowie
It's hard to watch the news anymore. It has become a sensational machine that feeds on life's most tragic moments. While there is a need for news to inform us, it should also inspire us. Sadly it seems that heartbreak and tragedy are the headlines. In San Francisco last Friday a 5-year-old boys wish showed us the best of human nature and should inspire all of us to change this world for the better. Miles Scott was diagnosed with leukemia when he was just 18 months old and, thankfully, is currently in remission, meaning there is no longer evidence of the disease in his body. Late last month, Miles informed the always gracious Make-A-Wish foundation that his greatest dream is to become the caped crusader for one day. Here is an interview conducted the day … Read More »
---
So this week there are four number 1 issues that hit your local comic book store. So lets see if any of them are worth keeping on your pull list for the future.
Unity #1
Valiant Comics Writer Matt Kindt, Artist Doug Braithwaite
Let me start off by saying that  have not read any of the Valiant titles from the new relaunch. Also a bit disturbing is that there are no creator credits beyond the names on the cover so I sadly have no way of crediting the colorist and the letterer for this book. The plot synopsis from Valiant is, UNITY #1 launches the most dangerous, most ruthless, most volatile team of heroes ever united against a foe unlike any other – X-O Manowar! To kill a king…he has created an army. The world's most dangerous man, Toyo Harada, has been struck by the one … Read More »
---
Comic book/geek conventions come in all shapes and sizes. Some are single day gatherings and others are multi-day events. They all have several things in common, cosplay, superheroes/villains, vendors with toys, books, original art, and a sense of community. That sense of community is the strongest at Bent-Con. Why? Because Bent-Con is a comic/geek convention that specifically caters to the LGBT community.
This convention is in its infancy, as this was the third one held in as many years. The convention took place at the Burbank Airport Marriot Hotel on November 8-10. Since it is a new convention, the organizers are still finding their way and learning what works and what does not. The behind the scenes action may have been chaotic at best, but those attending the show would never know, which is a huge credit to those who worked … Read More »
---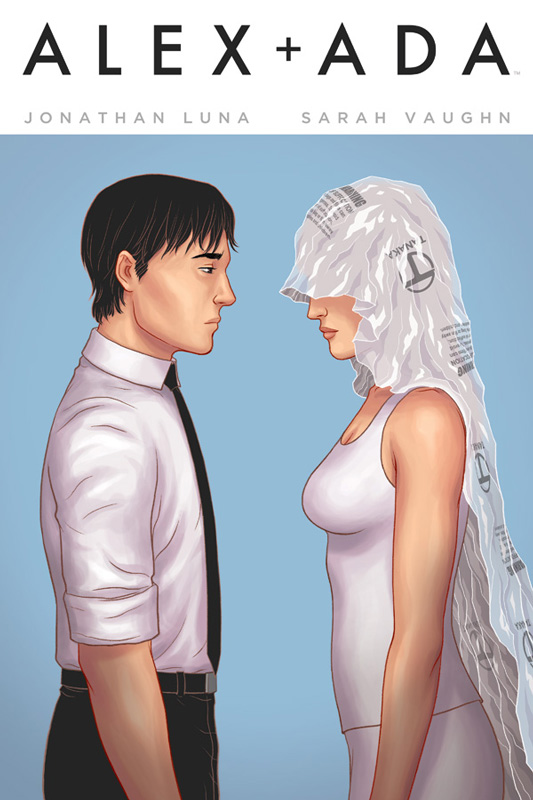 It's going to be a short and sweet review this week. I have been super busy and just haven't had too much time to read to many books over the past few weeks. So two for this week and one from last week made the quick cut.
Protectors Inc. #1
Image Comics Writer J. Michael Straczynski,  Artist Gordon Purcell, Colorist Michael Atiyeh, Letterer Troy Peteri
Straczynski has been one of those writers that seems to write really good comics or really mediocre comics. Well lately with his new superhero books at Image have been a big bust. The plot synopsis from Image Comics is, Protectors, Inc.: Heroes in a world without super-powered bad guys. Heroes with corporate sponsors and far too polite rivalries and sporting franchises. Heroes without anything or anyone to fight…until one of them is murdered in ways that could only have … Read More »