Watch this page for live updates from all the action from Metropolis Comics in Bellflower CA. The store opens at 10AM this morning. So head on down if you can.
9:50
Tons of people waiting in line.
The calm before the storm
Here are all of the free comics that were gone by 4:30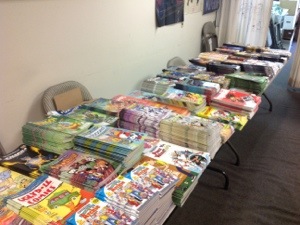 Kassandra Heller, Chris and Shane Houghton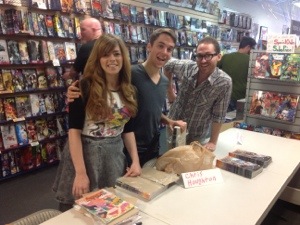 10:48
There are a ton of people here now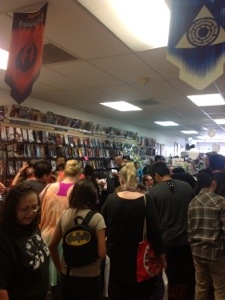 Deadpool in the house!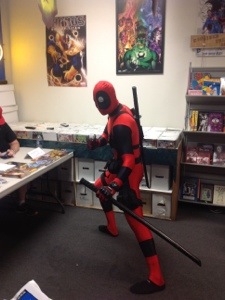 Justice League in the house.
Joshua Falkov and Shannon Denton
Mark Dos Santos and Autumn Fredrickson
Brett Nance
A baby so happy to get free comics
The intrepid Metropolis Comics staff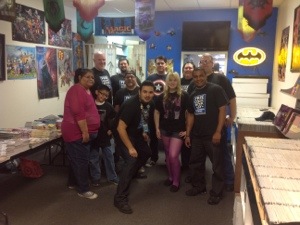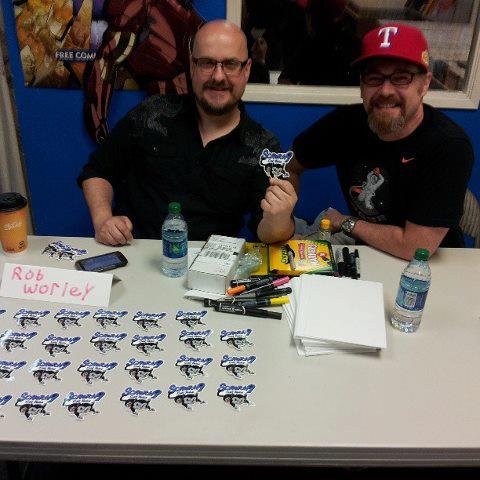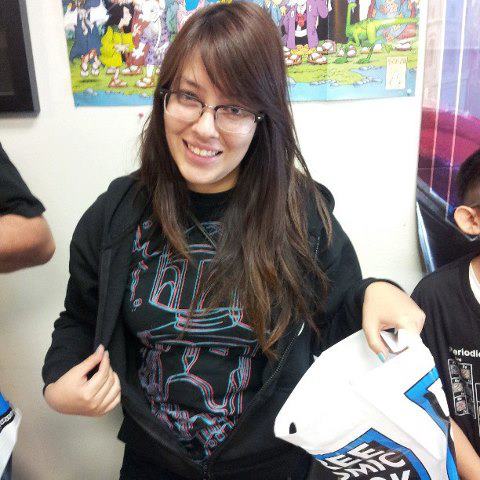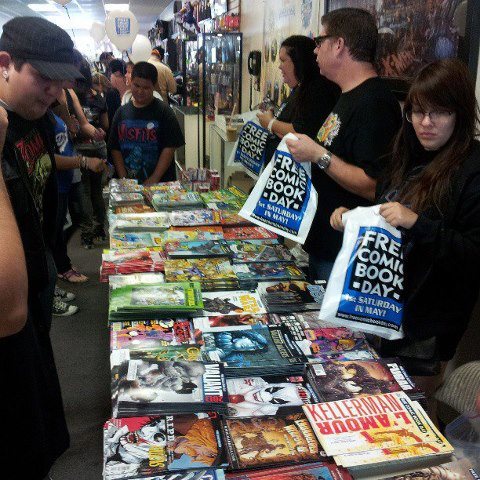 We all had a great time today and gave away hundreds of comic books. The best part is to see all of the kids that were so excited to get comic books. Because that is what it's really all about is getting kids to read!