I love to get great comic reprints in a hardcover format. It allows you revisit great stories and have them in a much better presentation than it was originally published. Here are a couple of recent hardcover books that focus on a great artist and a great writer. And you will find out later how these two very separate collections have ironically a lot in common.
First up is Dark Horse Comics CREEPY Presents Steve Ditko The Definitive Collection.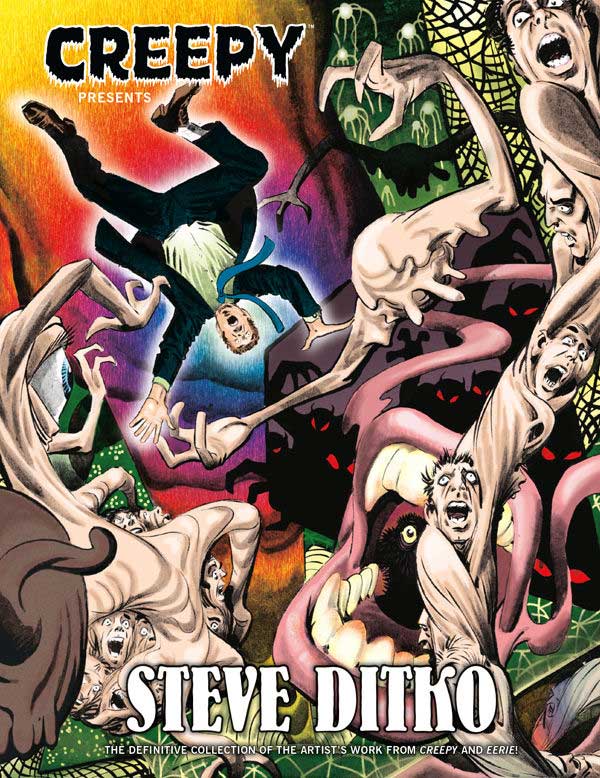 James Warren started publishing Horror comics in 1964 and made them magazine size and a higher price than a standard comic book to avoid the issues with the Comic Code Authority that had killed EC comics. He hired a veritable who's who of artist to draw the books. Neal Adams, Frank Frazetta, Al Williamson, Alex Toth, Wally Wood, Richard Corben, and Bernie Wrightson to name a few. But one artist came along that surprised everyone Steve Ditko. Ditko had just left his run on Spider-Man after disagreements with Stan Lee on the book. Ditko had been doing more than just the art on the book yet he wasn't getting any extra credit for it so he left the book after issue #38.
His first post Marvel work was sixteen stories for Warren's CREEPY and EERIE magazines. While not a lot of work there is some really amazing artwork that Ditko did. The artwork that he did grey wash tones for are just stunning. One of the reasons that Ditko did the stories was because he was allowed to experiment with his artwork. He also like the freedom that black and white offered him compared to the color work that was done by someone else. He controlled the way the final art looked.
One of the other perks of working at Warren was he got to collaborate with Archie Goodwin. Goodwin was the editor at Warren but was also a really good writer. Goodwin had a great reputation because he was nice and honest. The other reason Ditko and Goodwin got along was that Goodwin was open to suggestions of themes and subject matter and he always emphasized the artists were free to disagree with him and probably should. The great thing about this period of Ditko is the way each story had a different type of style to it depending on the story but still very recognizable as pure Ditko.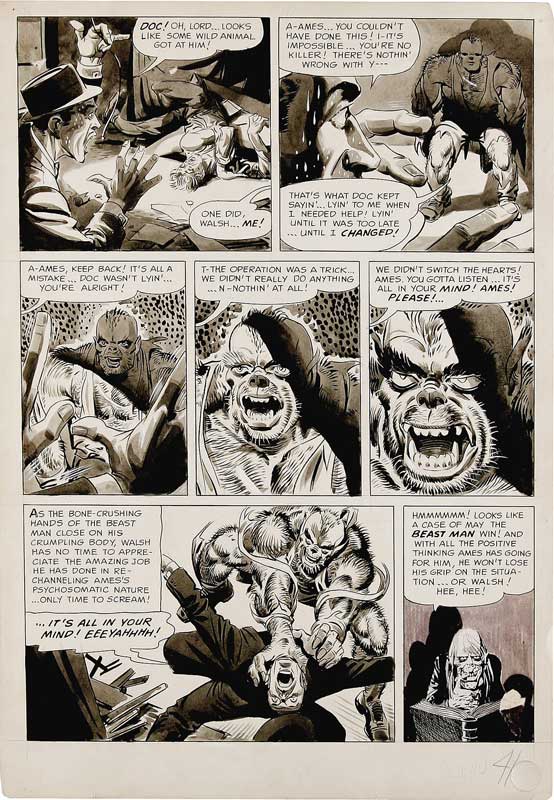 There are sixteen total stories in this collection and all but one are written by Goodwin. These types of collections you ether like because of the artist or are completely turned off by the artitst. I myself am a huge Ditko fan. I discovered him at a young age when he was working at DC doing Shade the Changing Man back in the late 1970's. It wasn't till much later that I discovered his Spider-Man and other books that he had done. I had never seen much of his Warren work until this collection. While not the largest book it's a must have for any fan of Ditko and Goodwin for that matter. At a list price of $19.99 it's a great price and a very nice hardcover that any Ditko fan is a must have for your collection.
Now we come to the part where two completely separate books have so much in common.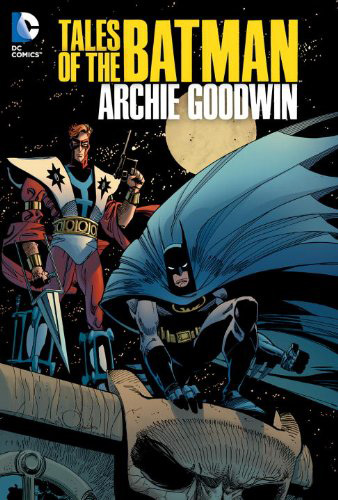 Tales of the Batman Archie Goodwin is a collection of his Batman work at DC Comics. Goodwin's first job was an editor and writer at Warren magazines. After leaving Warren in 1967 he then wrote scripts for King Feature Syndicate before going to DC Comics in the early 1970. The first part of the collection is from this period. It includes stories drawn by some of the best artist that DC had at the time. Jim Aparo,
Dick Giordano, Alex Toth, Howard Chaykin and of course Walt Simonson.
Goodwin and Simonson did a backup story in Detective Comics (for which Goodwin was also the editor) and they created one of the most seminal works of the time. Manhunter only had seven original short stories consisted of eight pages each. Simonson has noted "He [Archie Goodwin] had this idea for doing a back-up story for Detective Comics which he was editing. He was going to do a lead Batman story and then have an eight-page short story in the back. He thought he would try to invent a character and do him in a way that contrasted with Batman. While Batman was dark and grim and very urban, this would be a guy in brighter colors and the whole world would be his stage. Where Batman was more or less an empty hand combatant, this guy would carry weaponry.
In the 1990's Goodwin and Simonson were approached to do a "final" Manhunter story. They had conversations about the plot and rough story but before Goodwin had written a final script he had passed away. On the suggestion of Simonson's wife Louise to do the story without dialog as a "silent" story that would still keep the intent of Goodwin's story as "written". The next half of the book covers Goodwin's return to DC in the 1990's and his collaborations with Dan Jurgens, Gene Ha, Scott Hampton, Jose Munoz, Gary Gianni and Marshall Rogers.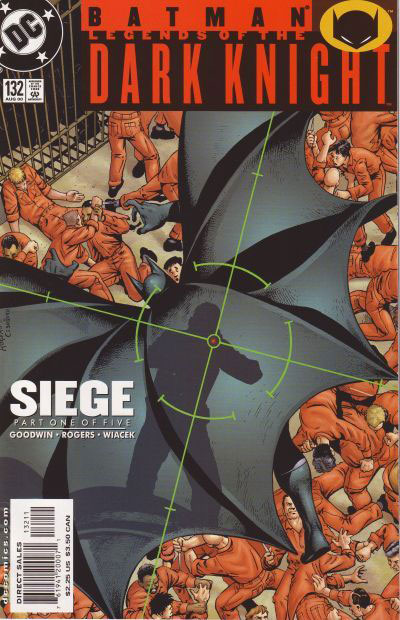 This is the first time the Tales of the Dark Knight series has focused on a writer instead of the artist. I think the one reason that this collection is special is a testament to Goodwin himself. He not only was a great editor but a great writer that people wanted to work with. He was a storyteller and a damn good one. These are some of the best Batman stories and to put them in a really nice hardcover is a must have addition to your collection. My only gripe with this and other DC collections is the lack of an introduction for the book. The above Ditko collection has a great introduction by Mark Evanier. While it's great that DC is even reprinting this material in the first place is great it would have been nice to have someone like Simonson talk about Goodwin himself to help us understand what made him such a great writer.
Production wise it's good but I do wish that DC would work on there gutter issue that has plagued there hardcover collections. Because of the binding it's hard to sometimes read the pages that are closest to the binding. While not a deal breaker by any means I just wish that DC would listen to the collectors who buy these books and have brought this problem up before. That issue aside the book is 480 pages and at $39.99 is a good value with such a treasure trove of story and artwork. Highly recommended!
This is the first time the Tales of the Batman focus on a writer instead of an individual artist and this is one of the greats Archie Goodwin.  Goodwin's first comic work appeared in Warren Magazine's CREEPY and EERIE.