The name Stanley Kubrick is one of the few people whom you can call a master of cinema. There are but a handful of them and with only 16 directed films to his credit he has influenced many generations of film lovers and makers. Kubrick was known for making films that he wanted to make and would work on projects for years before an inch of film was even shot. There are even projects that he worked on that were never made and he kept vast records of them. Fortunately for us Kubrick did keep massive amounts of material on all of the projects that he worked on and now the public has been offered a glimpse into his brilliant visions. A touring exhibit recently was in Los Angeles and I was fortunate to go. Being a huge Kubrick fan it was a rare opportunity to see into Kubrick's thoughts and history of his amazing career. I won't go into much detail about the photos. I will identify and keep the comments brief and let the images fill you as they did for me.
(Note: while you were allowed to take pictures in the exhibit, you could not use flash and some of the angles were challenging to photograph. I am not a professional photographer so I did the best I could)
Look Magazine
In 1946 Kubrick became an apprentice photographer and later a full-time staff photographer for Look Magazine. Even at his young age you can see that he had stunning use of the camera. There were also a collection of cameras and lenses that he used.
Kubrick's Early films
Fear and Desire (1953), Killers Kiss (1955), and, Killing (1956)
The Killing is a fictional story of a meticulously planned racetrack robbery gone wrong, starring Sterling Hayden. This is Kubrick's first full-length feature film shot with a professional cast and crew. Its non-linear narrative would have a major influence on later directors. The Killing followed many of the conventions of film noir, in both its plotting and cinematography style, and although the genre peaked in the 1940s, many critics regard this film as one of its best.
Killers Kiss s a 67-minute film noir film about a young heavyweight boxer's involvement with a woman being abused by her criminal boss.
Fear and Desire was Kubrick's first film that was a low-budget production about a team of soldiers caught behind enemy lines in a fictional war. Kubrick and his wife Toba Metz were the only crew on the film.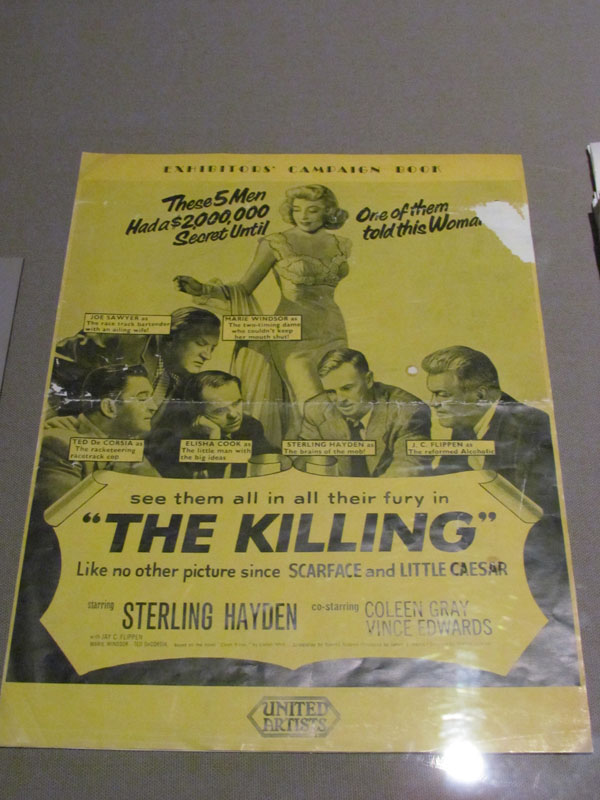 Paths of Glory (1957)
Kubrick's next film, Paths of Glory set during WWI and is based on Humphrey Cobb's 1935 antiwar novel of the same name and stars Kirk Douglas. It follows a French army unit ordered on an impossible mission by their superiors. It's a brilliant anti-war film that was highly praised when it was originally released.
Spartacus (1960)
Spartacus is based on the true life story of the historical figure and the events of the Third Servile War. It was produced by Kirk Douglas who also starred as rebellious slave Spartacus, and Laurence Olivier as his foe, the Roman general and politician Marcus Licinius Crassus. Douglas hired Kubrick to take over direction soon after he fired director Anthony Mann. Spartacus was Kubrick's the only film that he did not have absolute control over. He clashed with Douglas who had optioned the original book. It was Kubrick's first commercial and critical success.
Lolita (1962)
In 1962, Kubrick moved to England to film Lolita and his first attempt at black comedy. It was an adaptation of the novel of the same name by Vladimir Nabokov and is the story of a middle-aged college professor becoming infatuated with a 14-year-old nymphet. It starred Peter Sellers, James Mason, Shelley WInters and Sue Lyon. Lolita was Kubrick's first film to generate controversy because of its provocative story.Kubrick toned down the screen adaptation to remove much of the eroticism in the novel and made it into "an epic comedy of frustration rather than lust," writes film author Adrian Turner.
Doctor Strangelove or: How I Learned to Stop Worrying and Love the Bomb (1964)
Doctor Strangelove another satirical black comedy for Kubrick. Because Kubrick came of age after WWII and the beginning of the Cold War period, he like many others, was worried about the possibilities of nuclear war. He became preoccupied with it in the late 1950s, fearing that New York, where he lived, could be a likely target. Kubrick decided that turning the otherwise frightening and serious story into a satire would be the best way to make it into a film, although Harris felt otherwise, and chose not to produce it. Kubrick told Harris, "The only way this thing really works for me is as a satire. It's the same point, but it's just a better way of making the point. The sets were designed by the great Ken Adams whom should be very familiar if you have ever seem early James Bond films.
2001: A Space Odyssey (1968)
2001 is one of the most important films and more importantly one of the greatest Science Fiction films in cinema history. Kubrick spent five years developing his next film, 2001: A Space Odyssey. The film was adapted from the short story The Sentinel, by science fiction writer Arthur C.Clarke, and the screenplay was written by Kubrick and Clarke in collaboration. The film's theme, the birthing of one intelligence by another, is developed in two parallel intersecting stories on two very different times scales. One depicts transitions between various stages of man, from ape to "star child", as man is reborn into a new existence, each step shepherded by an enigmatic alien intelligence seen only in its artifacts a series of seemingly indestructible eons-old black monoliths. It also depicts human interaction with our own more directly created and controlled offspring intelligence (which we were evidently not quite ready for). The film was conceived as a Cinerama spectacle and was photographed in Super Panavision 70.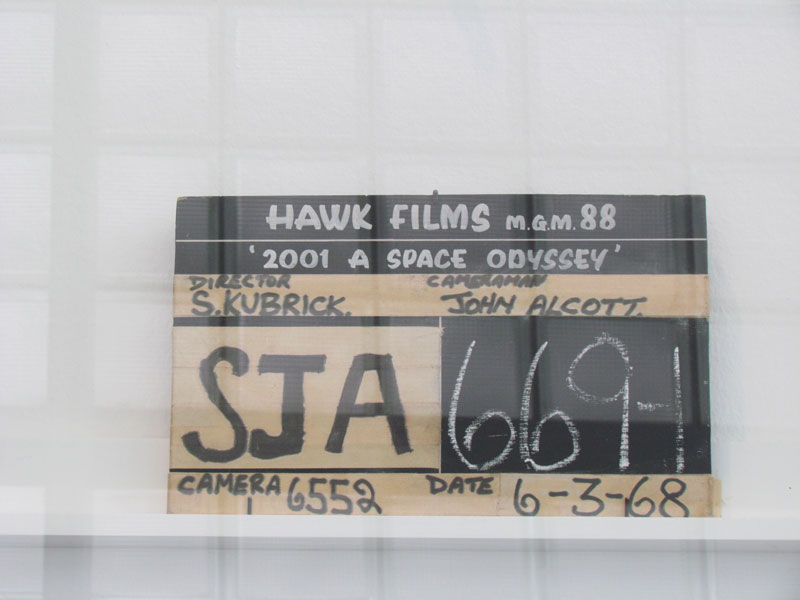 Napoleon
Following 2001 (1968), Kubrick planned to make a film about the life of the French emperor Napoleon. He had already spent two years doing extensive research about Napoleon's life, and would use a screenplay he wrote in 1961. The film was well into pre-production and ready to begin filming in 1969 when MGM suddenly cancelled the project, partly due to its projected cost. Even after the project was cancelled Kubrick still worked on the project over the years. There are current plans for Steven Spielberg is planning on producing the lost project as a television mini series in the near future. He kept exhaustive material about the project including books, notes and index cards about the project.

A Clockwork Orange (1971)
When financing for Napoleon fell through, Kubrick searched for a project that he could film quickly on a small budget. He settled on A Clockwork Orange. His adaptation of Anthony Burgess novel is an exploration of violence and experimental rehabilitation by law enforcement authorities. LoBrutto describes the film as a "sociopolitical statement about the government's threat against personal freedom, and Ciment explains that through the story, Kubrick "is denouncing brainwashing of every kind and making a plea for free-will".Kubrick did not deny those conclusions, asserting that even with good motives there were limits to how society should maintain "law and order".
Because of its depiction of teenage violence, however, the film became one of the most controversial films of the decade, and part of an ongoing debate about violence in cinema.Detractors claimed the film glorified violence. Kubrick personally pulled the film from release in the UK after receiving death threats after a series of copycat crimes based on the film; it was thus banned completely until after Kubrick's death, and not re-released until 2000. Kubrick disagreed that a film could transform a person into a criminal, and argued that "violent crime is invariably committed by people with a long record of anti-social behavior
Barry Lyndon (1975)
Barry Lyndon was an adaptation of William Makepeace Thackeray's The Luck of Barry Lyndon and is about the adventures of an 18th-century Irish gambler and social climber. The cinematography and lighting techniques that Kubrick, together with his cinematographer John Alcott, used in Barry Lyndon were highly innovative. Most notably, interior scenes were shot with a specially adapted high-speed f/0.7 Zeiss camera lens originally developed for NASA to be used in satellite photography. The lenses allowed many scenes to be lit only with candlelight, creating two-dimensional, diffused-light images reminiscent of 18th-century paintings.Cinematographer Allen Daviau says that it gives the audience a way of seeing the characters and scenes as they would have been seen by people at the time. The film was not well received in the US but did find an audience in a number of European countries.
The Shining (1980)
The Shining was adapted from the Stephen KIng novel of the same name. The film stars Jack Nicholson as a writer who takes a job as a winter caretaker of a large and isolated hotel in the Rocky Mountains. He spends the winter there with his wife, played by Shelley Duvall, and their young son Danny played by Danny Torrance, who displays paranormal abilities. During their stay, they confront both Jack's descent into madness and apparent supernatural horrors lurking in the hotel. The film was a huge success at the box office while getting mixed reviews at the time. Stephen King like the visuals of the film he felt it was not a good adaptation of the novel.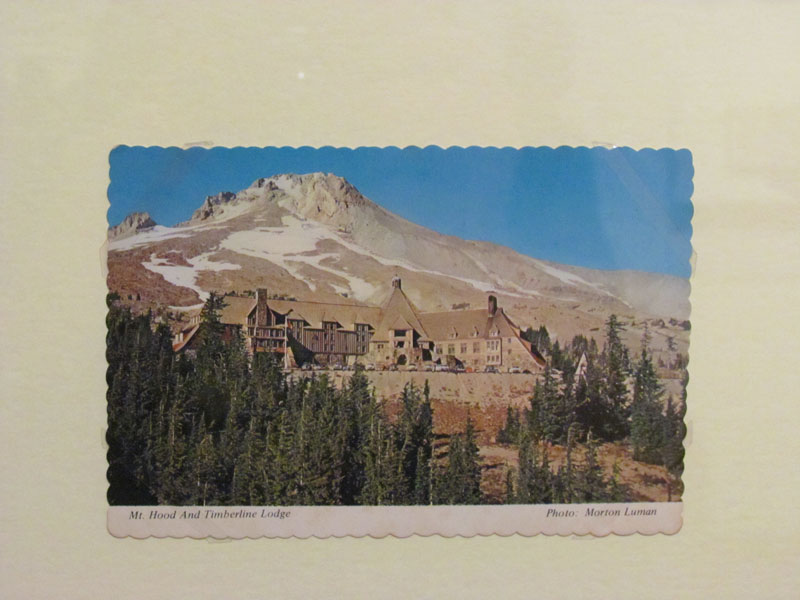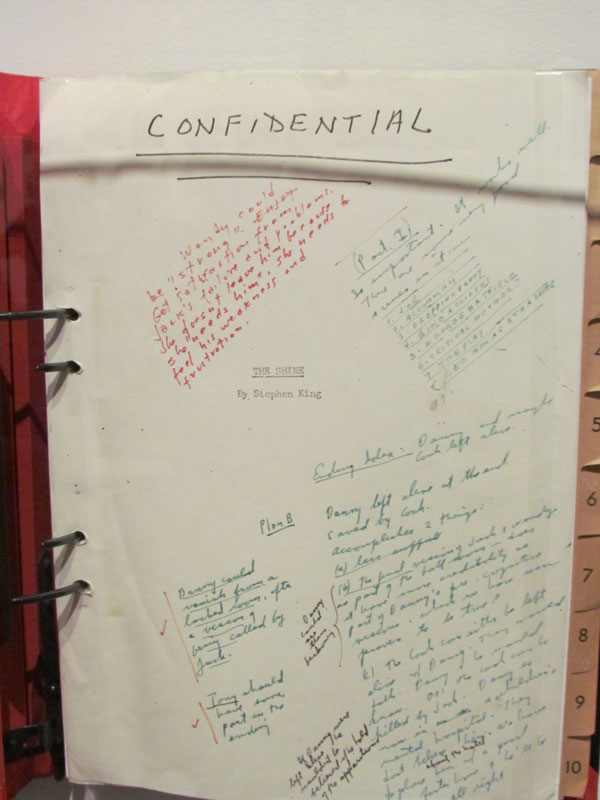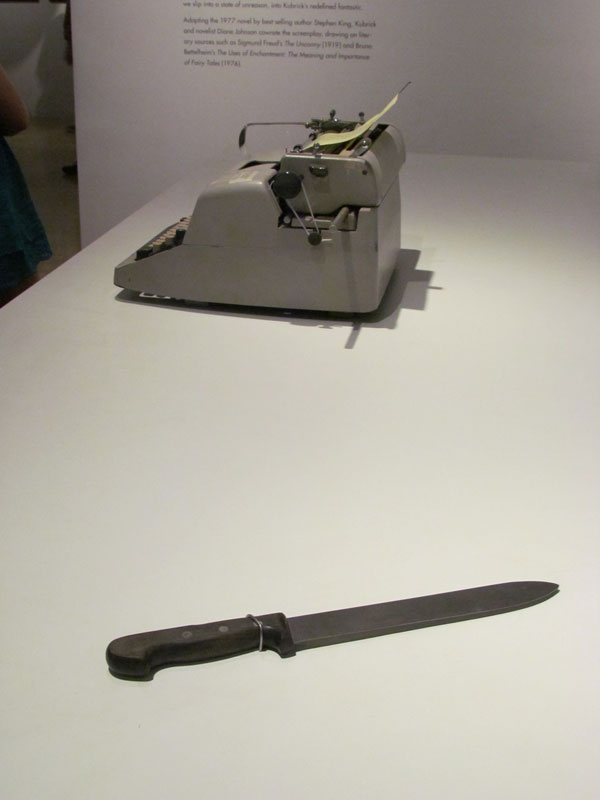 Full Metal Jacket (1987)
Seven years later, Kubrick made his next film, Full Metal Jacket (1987), an adaptation of Gustav Hasford's novel The Short Timers. Kubrick said to film critic Steven Hall that his attraction to Gustav Hasford's book was because it was "neither antiwar or prowar", held "no moral or political position", and was primarily concerned with "the way things are".
Eyes Wide Shut (1999)
Kubrick's final film was Eyes Wide Shut (1999), starring Tom Cruise and Nicole Kidman as a wealthy Manhattan couple on a sexual odyssey. The story is based on Arthur Schnitzler's Freudian novella Traumnovelle (Dream Story in English), which Kubrick relocated from turn-of-the-century Vienna to New York City in the 1990s. The film's theme has been described by actor Jack Nicholson as delving into questions of the "dangers of married life," and the "silent desperation of keeping an ongoing relationship alive". Eyes Wide Shut was released in June after Kubrick's death on March 7th 1999. The film was originally digitally altered to get an R rating in the US. OF all of Kubrick's films Eyes Wide Shut is one the most polarizing one beyond its subject matter. 

A.I. Artificial Intelligence (2001)
Throughout the 1980s and early 1990s, Kubrick collaborated with Brian Aldiss on an expansion of his short story Super-Toys Last All Summer Long into a three-act film. It was a futuristic fairy-tale about a robot that resembles and behaves as a child, and his efforts to become a 'real boy' in a manner similar to Pinocchio. Kubrick reportedly held long telephone discussions with Steven Spielberg regarding the film, and, according to Spielberg, at one point stated that the subject matter was closer to Spielberg's sensibilities than his own. In 1999, following Kubrick's death, Spielberg took the various drafts and notes left by Kubrick and his writers and composed a new screenplay based on an earlier 90-page story treatment by Ian Watson written under Kubrick's supervision and according to Kubrick's specifications. In association with what remained of Kubrick's production unit, he directed the movie A.I. Artificial Intelligence. It was produced by Kubrick's longtime producer (and brother-in-law) Jan Harlan. Sets, costumes and art direction were based on work by conceptual artist, Chris Baker, who had also done much of his work under Kubrick's supervision. I consider it Kubrick's real last film because Spielberg faithfully followed all of the material that Kubrick had done on the project. Ironically the film was released in 2001.
Aryan Papers (1991)
Another unrealized Kubrick project was Aryan Papers that was a Holocaust themed picture. Work on Aryan Papers depressed Kubrick enormously, and he eventually decided that Steven Spielberg's Schindler's List covered much of the same material.
Kubrick was an avid chess player and would always try to play while filming.
Here is a study of how the use of color in this case red was used by Kubrick as visual symbolism in his features.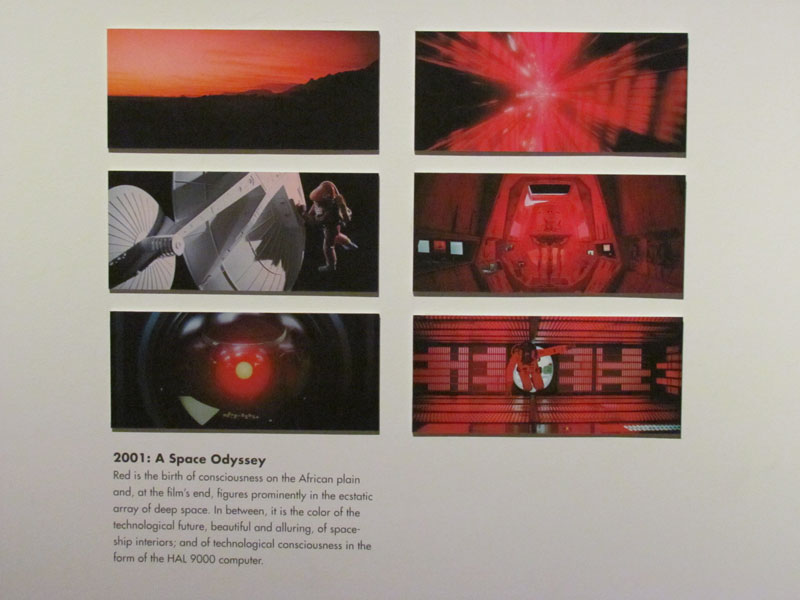 Here are some odds and ends from the collection
It's rare to see behind the curtain of such a brilliant artist. Kubrick's passion and attention to detail is in every frame of film that he ever shot. He was constantly trying different things story and visually. Not many directors have had the impact on film like Kubrick did. His body of work may not be as big as others but the quality of them far outreach almost anyone else. I hope that these pictures are as exciting to see as they were for me. While it certainly can not replace going to this exhibit I hope that you will take away the man who has left a great legacy for generations to come. I can not think of any other way to sum up this amazing exhibit than to leave you with thoughts from Kubrick himself.