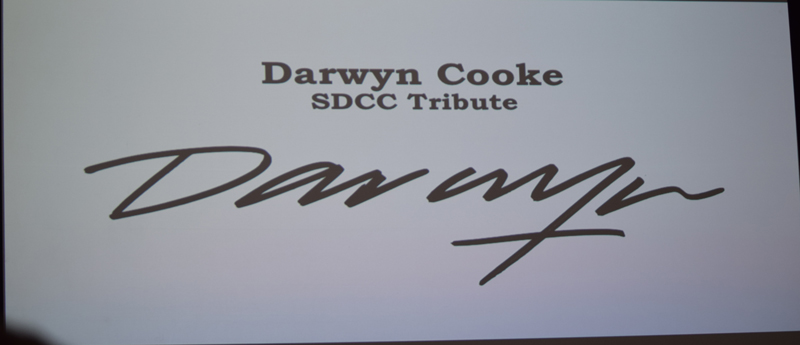 On May 14th 2016 one of the greatest talents in comics Darwyn Cooke left us. His talent was without measure and his loss hit us all very hard. When I found out the news of his passing, it hit me like a ton of bricks. I didn't know Darwyn personally and had met him a few times at conventions but the impact of his work was immeasurable. For my thoughts about his passing at the time HERE.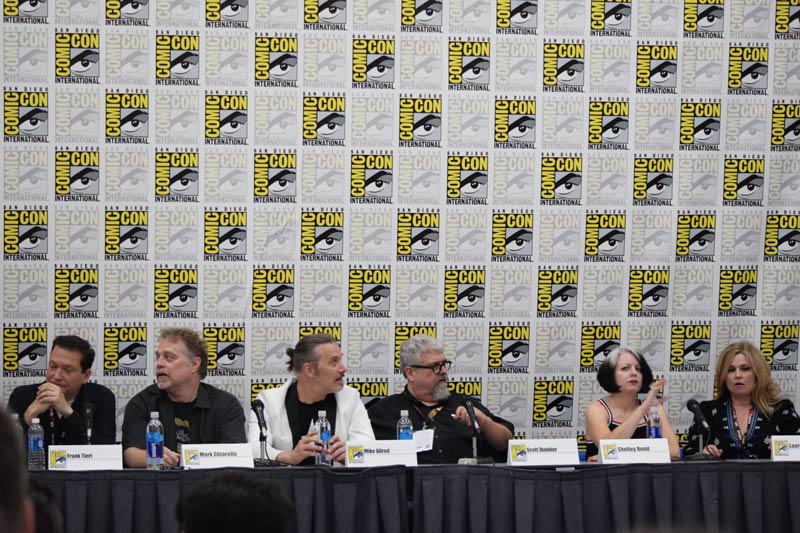 One of the panels that I wanted to attend the most was the Darwyn Cooke Tribute panel. Some of Darwyn's colleagues and friends were there to pay their respects to him.
Jimmy Palmotti
Amanda Conner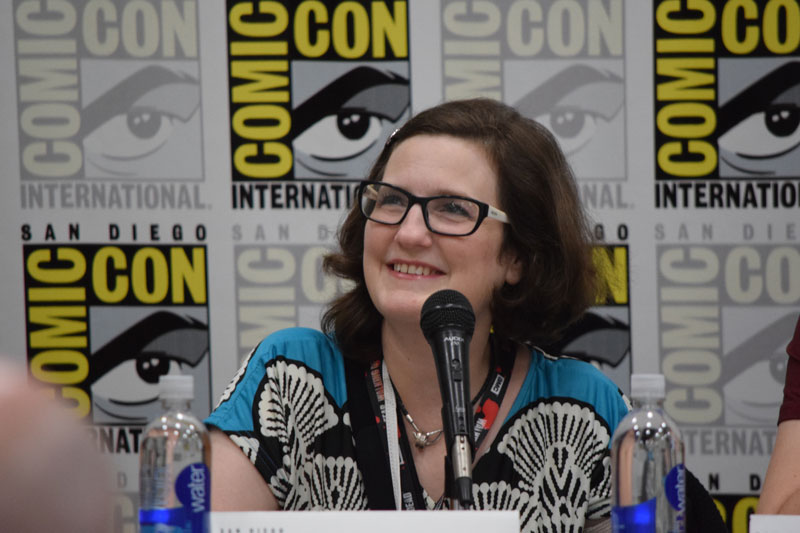 Bruce Timm
Cully Hamner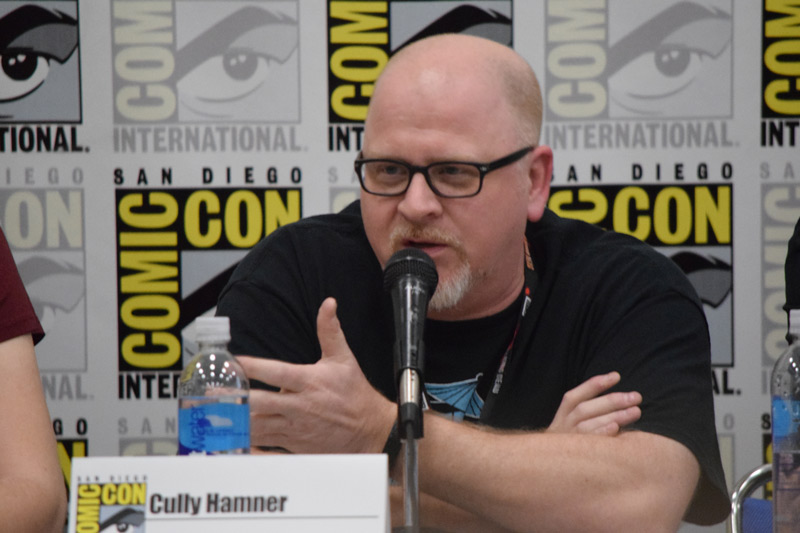 Frank Tieri
Mark Chiarello
Michael Allred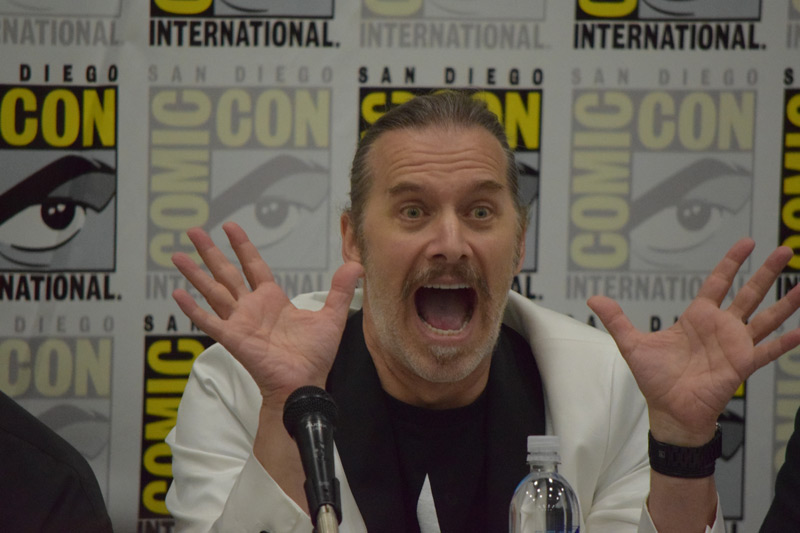 Scott Dunbier
Shelly Bond
and Laura Allred
There was a lot of tears during the tribute but also a lot of laughter. Jimmy moderated the panel and started by reading a letter from Darwyn's wife Marsha that was simply beautiful and heartfelt. Each one  told wonderful stories about his life and work. With each story gave new perspective of his life and the impact that he had on the comic book industry.
They had put together a slide show of his work and tributes from others in the industry. By the end of the tribute everyone was a mess but at the same time it was very cathartic.
When a talent like Darwyn comes along you not only take notice of his work but also mourn them because there life was cut too short. We did learn that he worked until his final few days with us and that there is more work from him that we will see.
I wish that they panel could have went so much longer because there were so many more stories that could have been told by others in attendance but it was not meant to be. After the panel I spoke to each of the panelist and was simply a mess but we all were. It was a way for all of us to say goodbye to a man whose work will live on and inspire so many generations to come.
Thankfully Heidi MacDonald's website The Beat recorded the panel and you can listen to it HERE. I want to thank her for posting it so that those who could not attend will be able to feel the warmth of the night for yourself.
Darwyn was a once in a lifetime talent that we should all be grateful that we were able to catch a glimpse of. I am thankful to have met him and know that he was surrounded by friends that loved him to the end.
Below are photos that I took during the panel.