The tough thing about having a 9 to 5 job and trying to run a website sometimes does not mix well. I was hoping to get my SDCC stories and photos up much sooner than today. Well I work in post production for home video and this is our super busy time of the year. So after getting back from SDCC late Sunday night, I've had to work long hours at work so that all of the Blu-Ray and DVD titles coming your way can make it out on time. So this weekend I will work on stories from panels and get some more pictures up on the site. In the meantime here are some various pictures from around the con.
Here are a couple of shots of the long lines to get in on preview night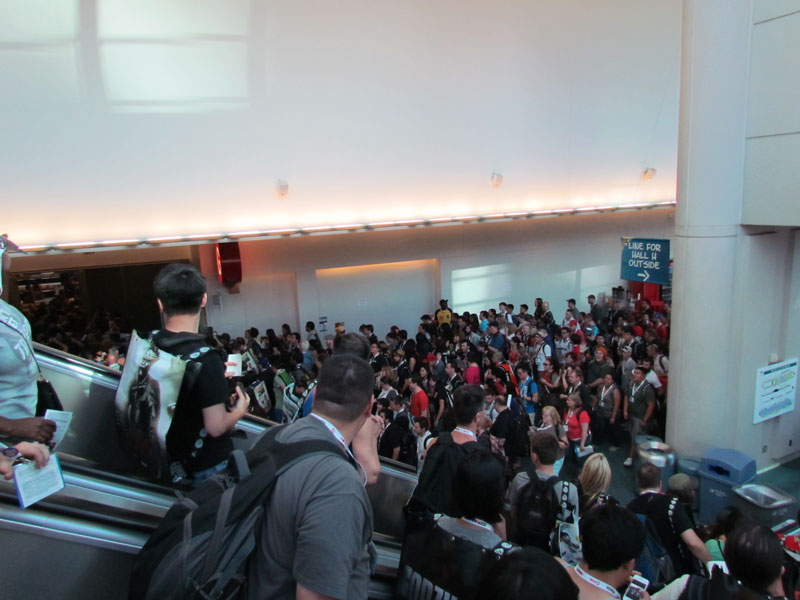 Here is Jim Lee and Tim Daly (voice of Superman from the animated series) for the Superman 75th Anniversary signing.
As if people didn't know about Despicable Me 2 playing in theaters Universal had the Minion Blimp flying around the convention center.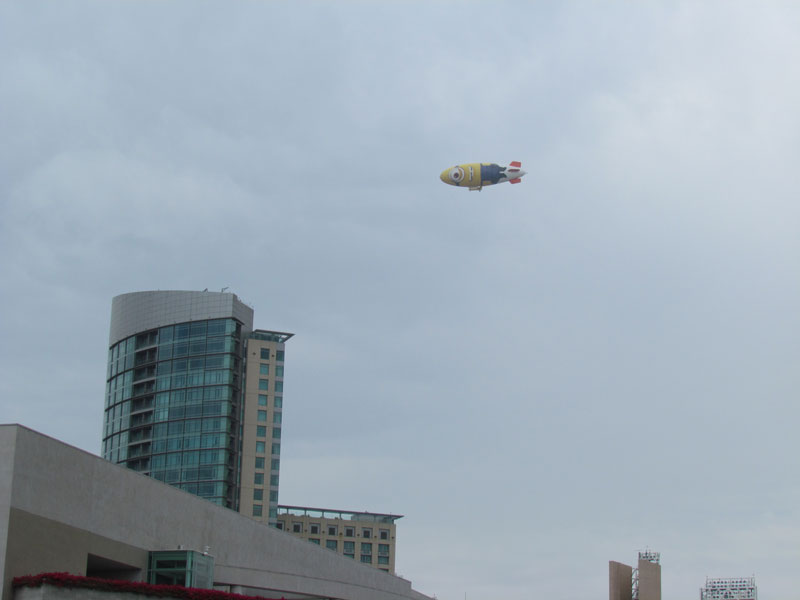 Cartoon Network had an Ice King Jail on the floor.
Shout Factory brought the saviors of Saturday mornings The Aquabats! to sign their first season DVD.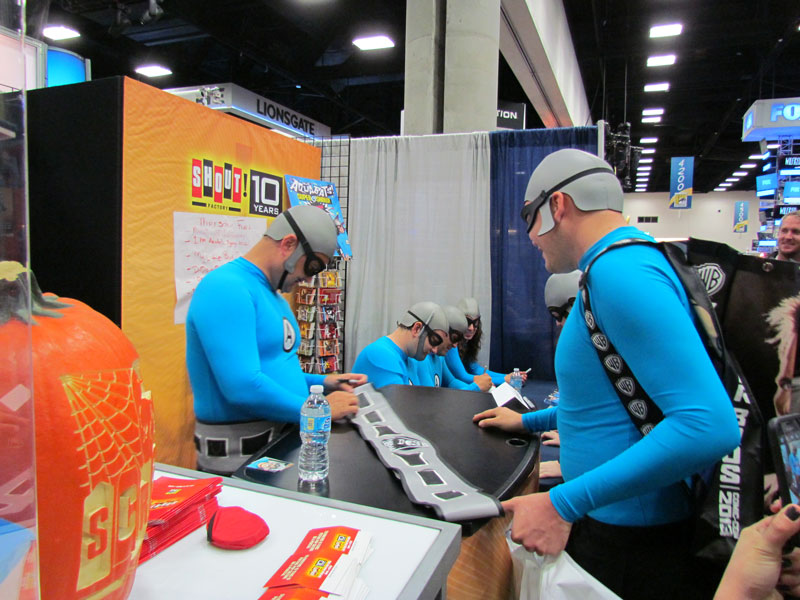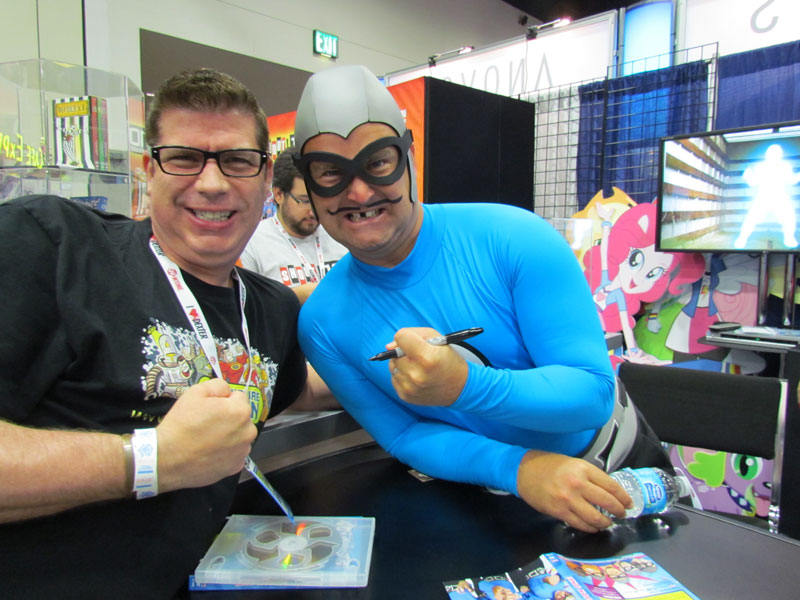 Warner Bros again took over the lawn next to the convention center they had a number of photo opportunities available.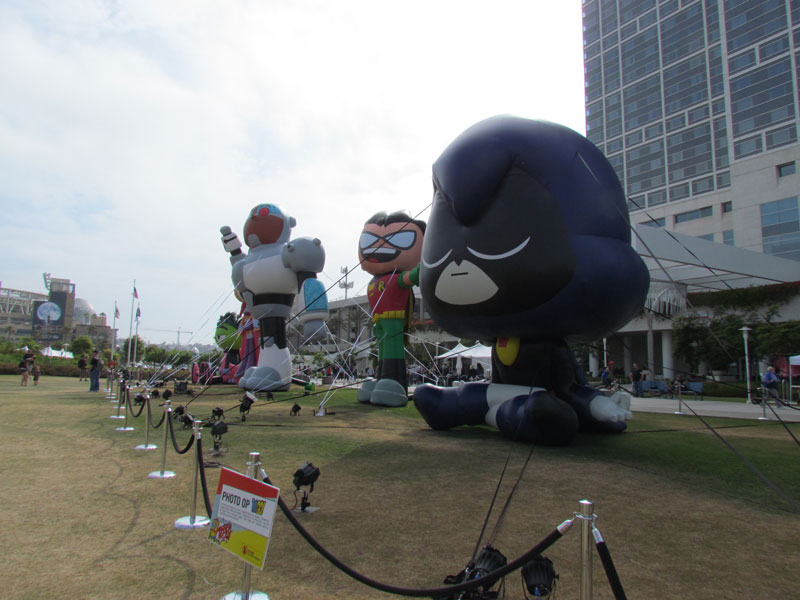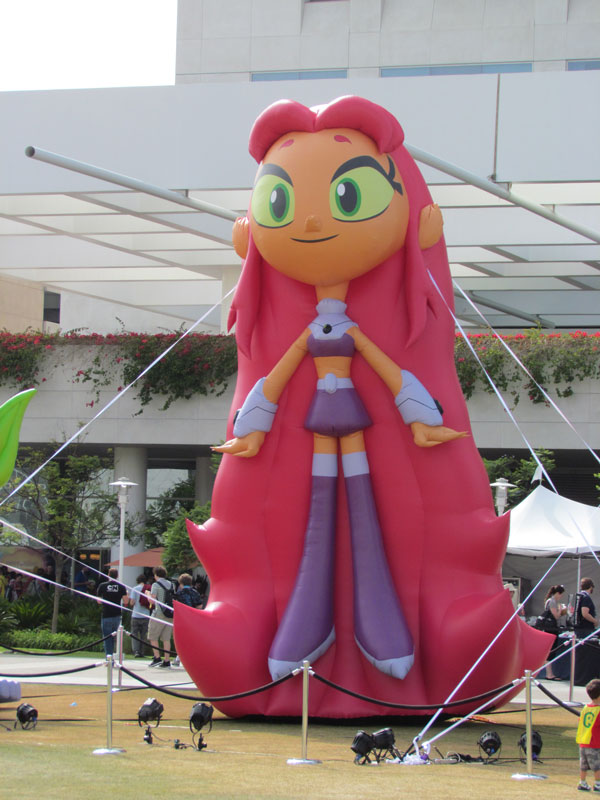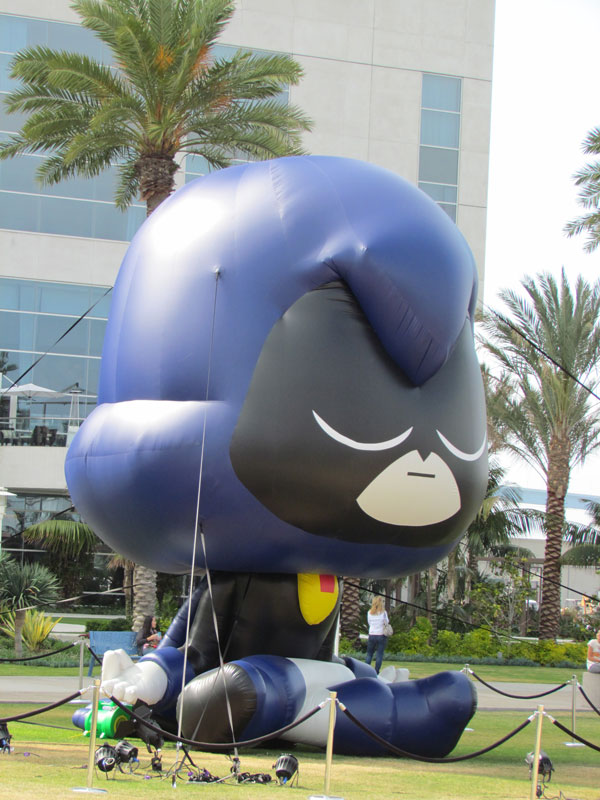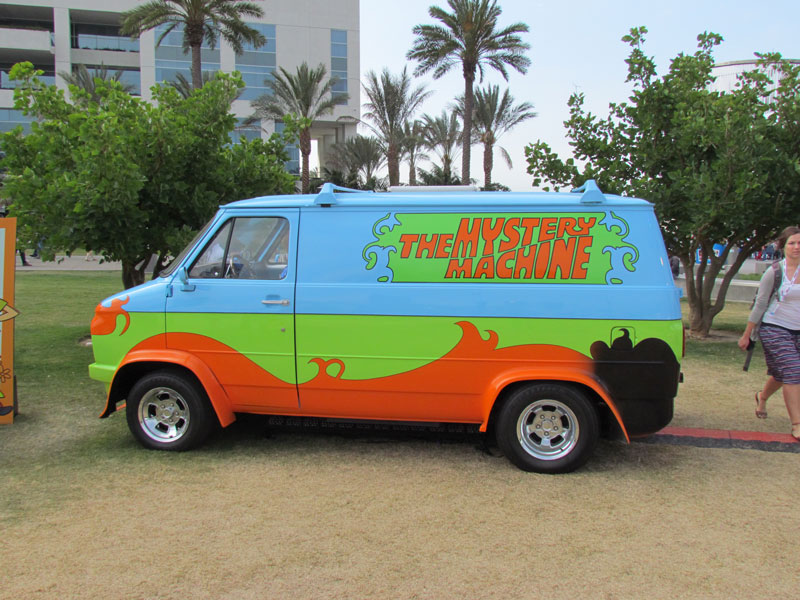 DC and Lego teamed up inside and out for amazing Lego creations.
Adult Swim had an inflatable fun house across the street.
FOX and Marvel brought a suit from the new Wolverine movie.
Namco had an arcade in the Gas Lamp area. You were able to play classic arcade game for free.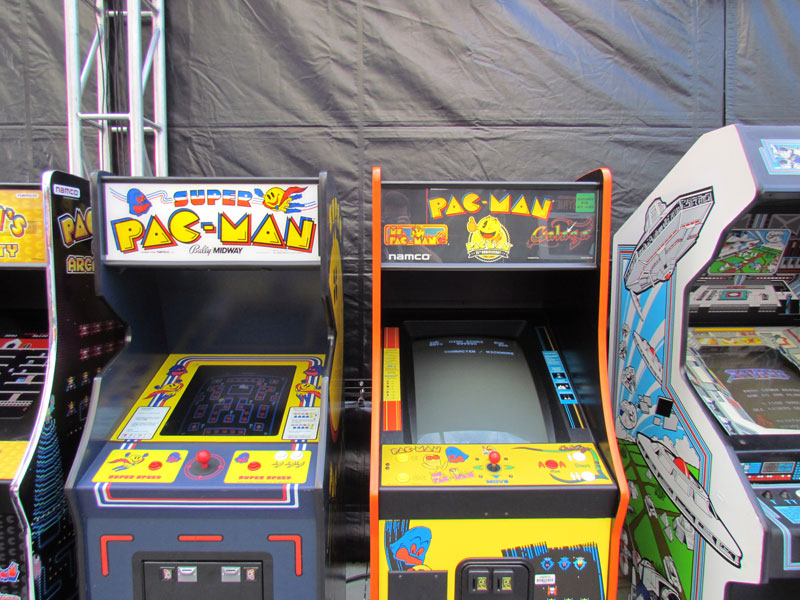 Mattel brought the full size classic A-Team van to the show.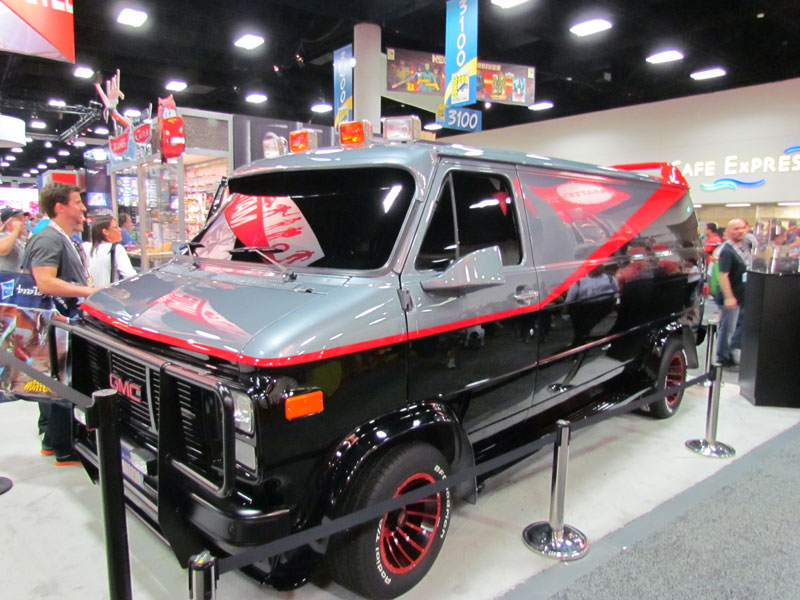 Well that's all for now. Hope you like them and there are many more to come.