Today at SDCC was the second helping for Fannibals. Last year only Bryan Fuller and David Slade were on hand to talk about the first season. This year the panel was moved to a much bigger room (to super packed room of at least 800 Fannibals) and this year they brought Will Graham himself Hugh Dancy. The panel was introduced by Aaron Abrams who plays Brian Zeller on the show and started  things off with a video recap from season one.
Needless to say the crown went wild. Then Bryan,
Hugh,
David
and producer Martha De Laurentiis came on stage and talked about how the show came about. They discussed the ramifications of season one and how everything leads into the second season. Bryan said that they have already started to break the second season in the writers room and he said that the third episode will have a trial in it.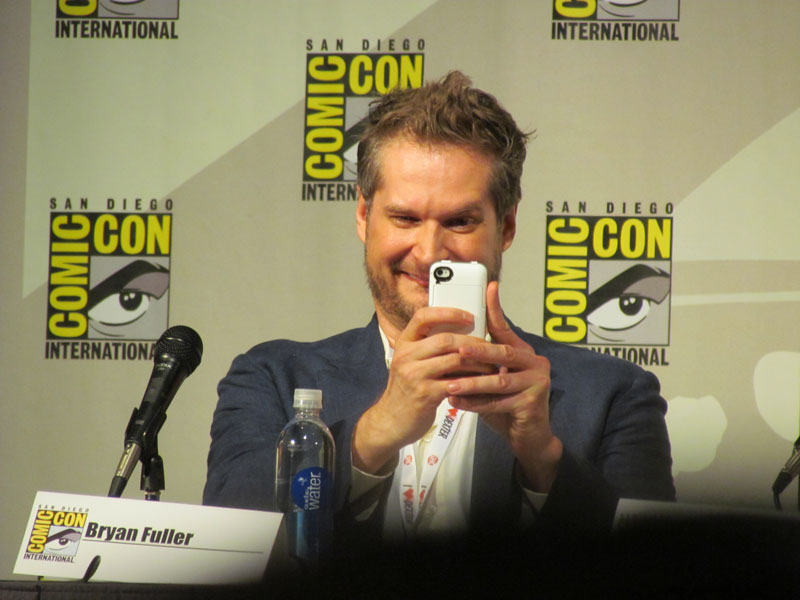 Hugh had seen some of the film adaptations but had never read the Thomas Harris  novels until he worked on the show. He was drawn to the show because Bryan's pilot script was so good.
Overall there were not too many big season two secrets were reveled. During the Q&A one of the fans had a flower headband inspired by the show and Bryan said that he loved seeing all the fans wearing them. So the fan gave the headband to Bryan and he promptly put it on and quite the time with it.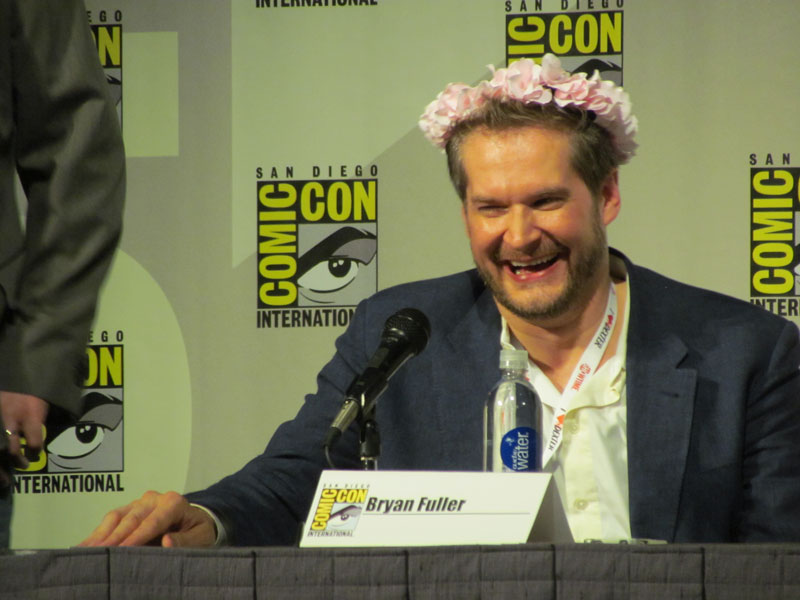 There was another fan that dressed as a Stag that Bryan and Hugh rushed off the stage to take a picture with. They ended the panel showing part of the gag reel that will be on the Hannibal Blu-Ray and DVD coming out in the fall.
Bryan did day that there were going to be a lot of special features on the set and I found out that there will be commentaries on the pilot and the season finale. The panel ended with Bryan thanking all of the fans of the show and how much it means to him for the support.
UPDATE 7/28/2013
NBC has uploaded the video of the entire SDCC panel and here it is.
http://www.youtube.com/watch?v=MpVPJQodjTE