Free Comic Book Day has come and gone but the impact that it has on local comic shops is not only important to the shops sales but to open them to the community and get the general public a way to get new readers or laps readers into comic books.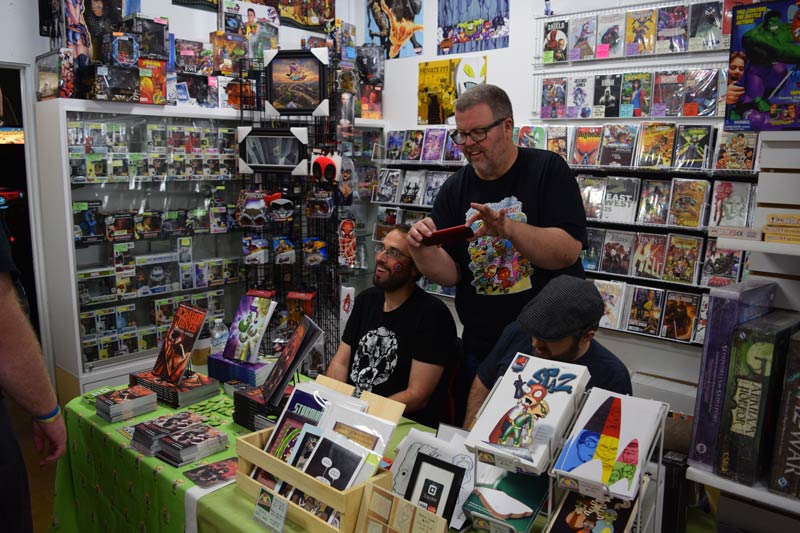 I helped out at Big Red Comics in Orange California for my good friend and store manager John Berry who puts on a great Free Comic Book Day every year and this years was one of the best. There was a big crowd again for the second year at this store and there were a lot of new and returning customers. One of the best things about Free Comic book day is that there are a lot of kids and parents that come in for the free comics. While they come in for the free comics getting kids into comics is very important for John and at the store he has set up a free kids club to get them into reading and for every 10 comics that they buy they get a free one.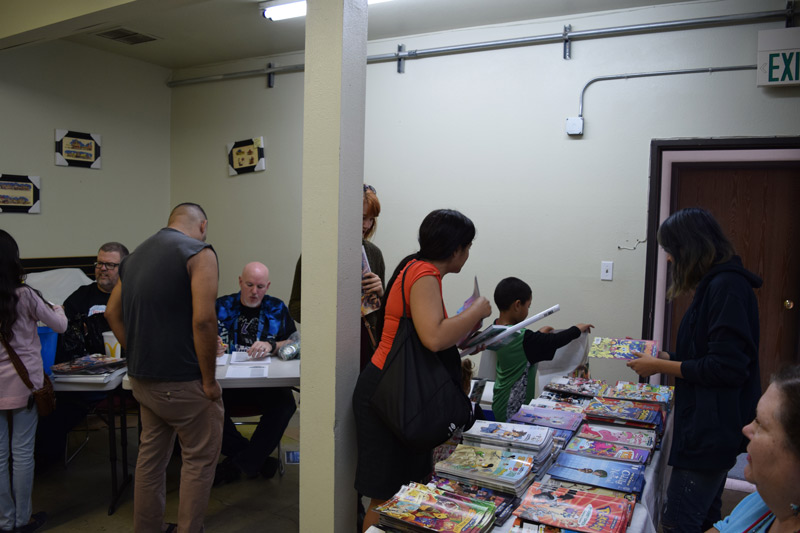 They are very generous on Free Comic Book Day with four free comics to non members and six comics for store members. John also had each person draw a card for some really great prizes. You could win extra free comics, graphic novel (both kid friendly and more mature titles), posters, Heroclixs, and even free sketches donated by the guest artist Mike Collins, Chris Moreno, Travis Hanson, Brett Nance, and Paige Halsey Warren. The first one was won by a young girl that got super excited when she got a sketch by Paige and it really made her day. Later I found out that she had requested BMO from her and Paige loved doing it for her. Mike brought his son Samster who did awesome sketches for only $1.00 and a real bargain at that.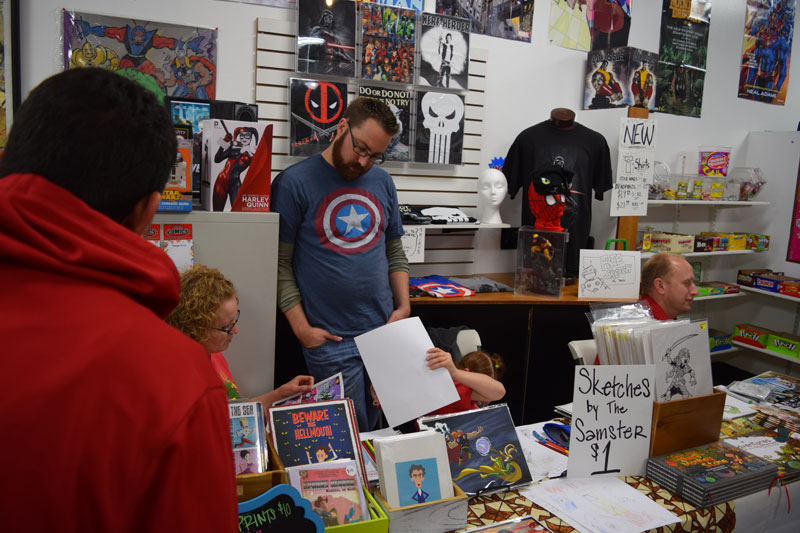 Lots of kids and adults did some great cosplay when they came and was really enjoyed by both the staff and customers. One of my favorite things was when people who had never read comics are just getting back into it asked me what they should get. I was really happy to help steer them to some great comics to get them started.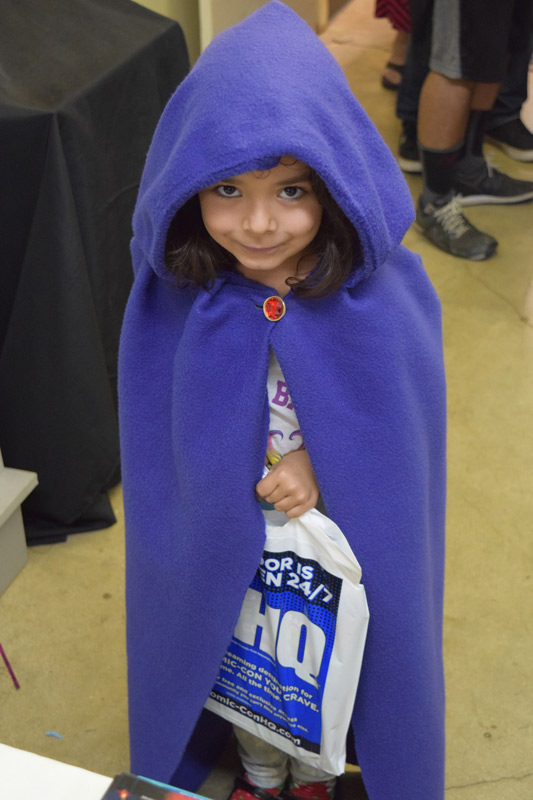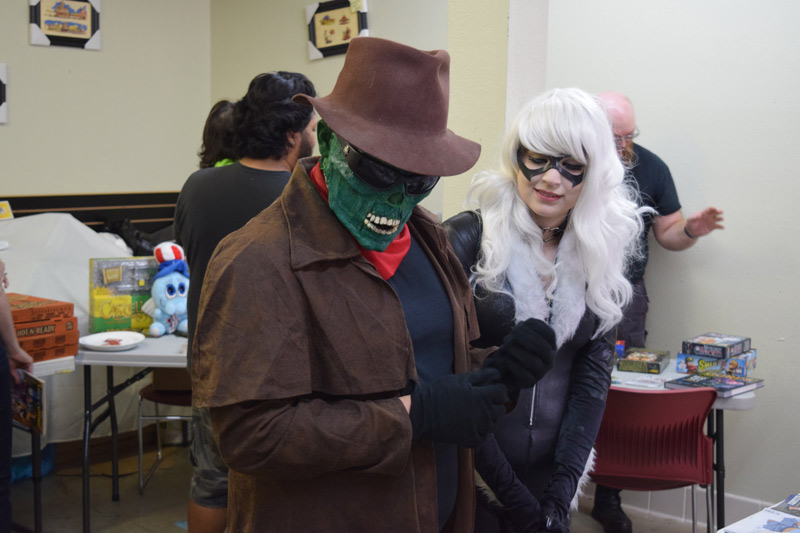 My go to books for this year were,
Bob's Burgers: Written by the writers of the show, this is a great book to start people off with because they are familiar with the show and that will help them discover something that they already love in comic book form.
Archie: This book is one of my current favorite reads and is a great place to get people to start from the beginning. Solid story and art and everyone loves Archie and it a great gateway into comics for both female readers and a great all ages comic.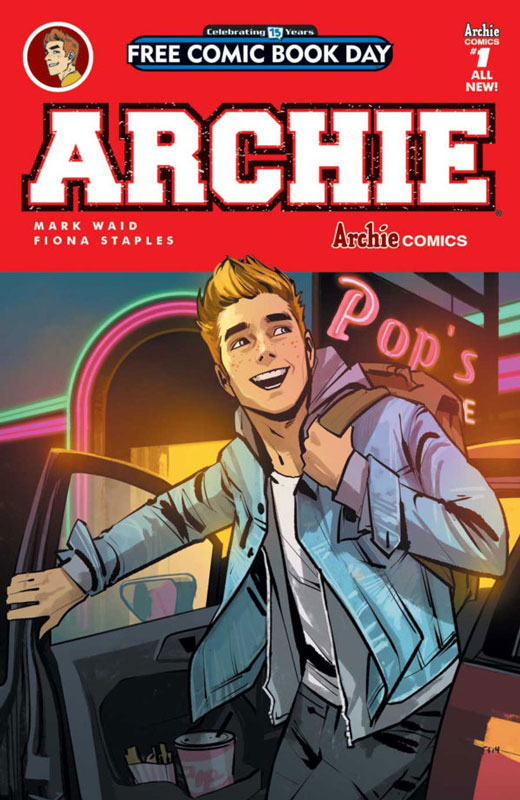 Boom! Studios Summer Blast: Boom! always brings their A game and this year they feature nearly all new stories for this great sampler book. With the Lumberjanes/Gotham Academy crossover this summer was a great idea to put Lumberjanes on the cover and an all new story.
Love and Rockets: One of the best independent comics of all time is returning this summer and Fantagraphics wisely chose to reprint some of the best stories. Another great choice for people looking for alternative comics and another great book for women.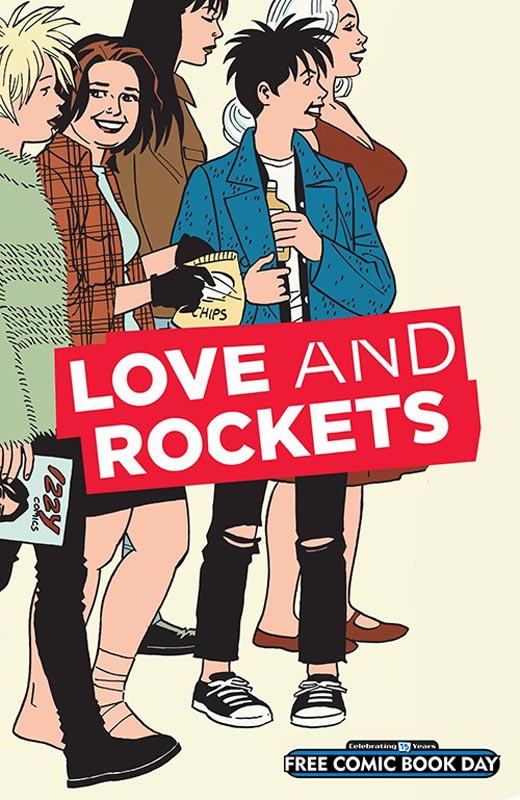 Spongebob Freestyle Funnies: This is a rare book that works on many levels for an all ages comics. The other little known fact is that the book is done by mostly indy creators that have a field day doing the book in their own style and having a blast doing crazy stuff on the book.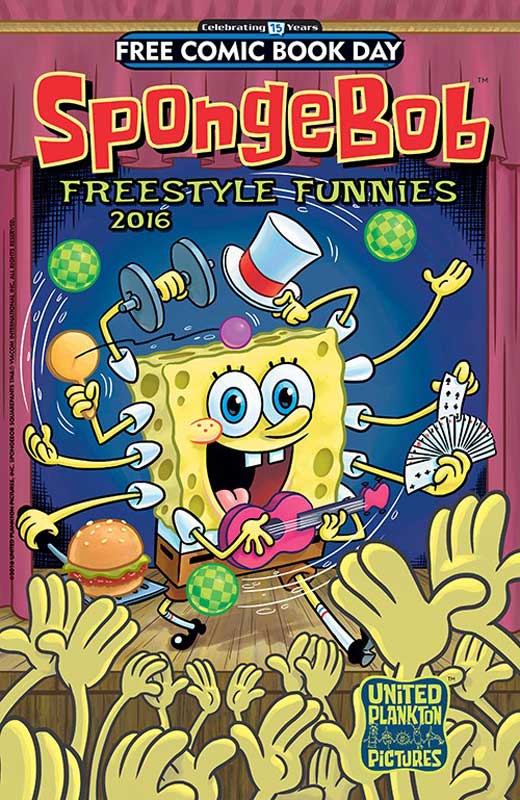 There were a lot of great books this year and getting people to read comics is a huge priority for me. While most new readers might be looking for mainstream superhero books because of the huge impact of feature films and television series there are a lot of great comics out there and if your able to steer them to some of the better quality books then there is a better chance of getting them to come back for more. There were a lot of women that came in for Free Comic Book day and that was really great to see because women are underserved by a lot of comic shops and hopefully with people like John helping new customers with his vast knowledge of comics and a huge independent comics fan hopefully they will come back soon.
We gave out thousands of free comics on Saturday and there were a lot of happy people who made helping out so worthwhile. It really gives you a great feeling to make someones day by just giving them some free comic books and I can't wait until it happens again next year. Here are the rest of the photos that I took throughout the day at the store and a great time was had by all!