Long Beach Comic Con has become a nice local L.A. show with a full convention in the fall and a one day expo in May. The expo's are much more casual and instead of big crowds all day people tend to come and go throughout the day. You could easily do the show in a few hours but could also stay a full day also. There  is a great turnout of local talent and surprisingly a lot of gold and silver age comics along with current books. Here are some of the highlights for me at the show.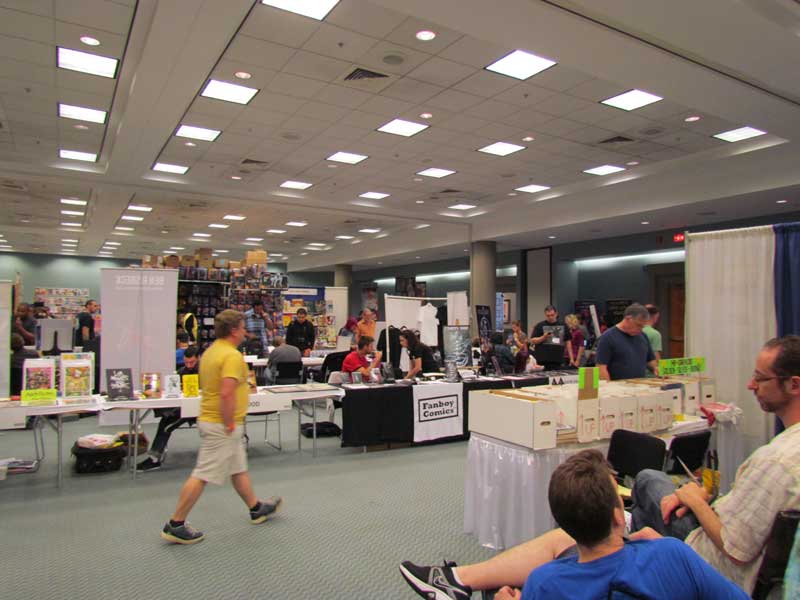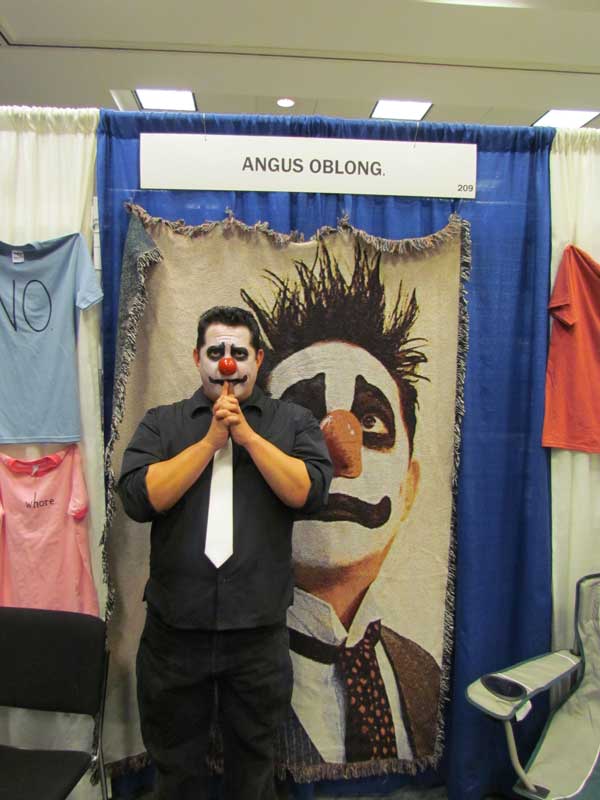 The creator of the Oblongs animated show always has tons of his artwork, books and t-shirts.
New for this show was real coroner toe tags with artwork.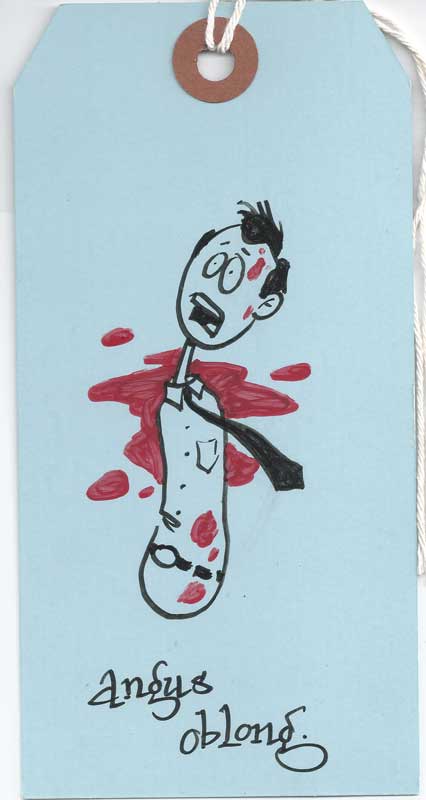 He was also selling some of his toy collection off and for each item you got this certificate of authenticity. Some of the toys have really weird stories to go with them.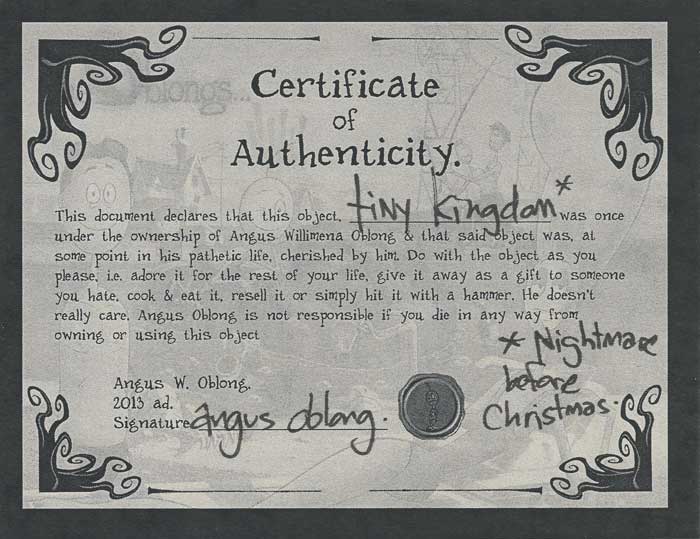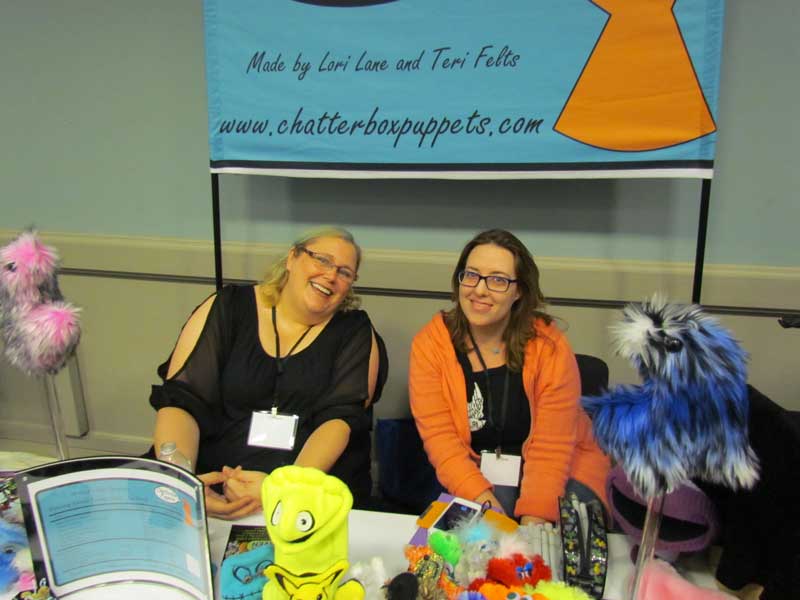 Lori designs and builds puppets and had many different styles to choose from. The thing that really impressed me was that she made little bags of finger puppets for kids that stopped by her booth for free. I thought that was a great thing for kids to get their imagination going.
Todd is very well-known for his work on Spider-Man and is currently doing a real bang up job on the new Image series Invincible Universe. He will gladly do sketches and has really nice prints for sale. And he is a super nice guy to boot.
Olga is a new artist that I ran into at the show. She has been working in the animation field on projects such as Young Justice and Green Lantern. I really liked her art style and her color work was really nice.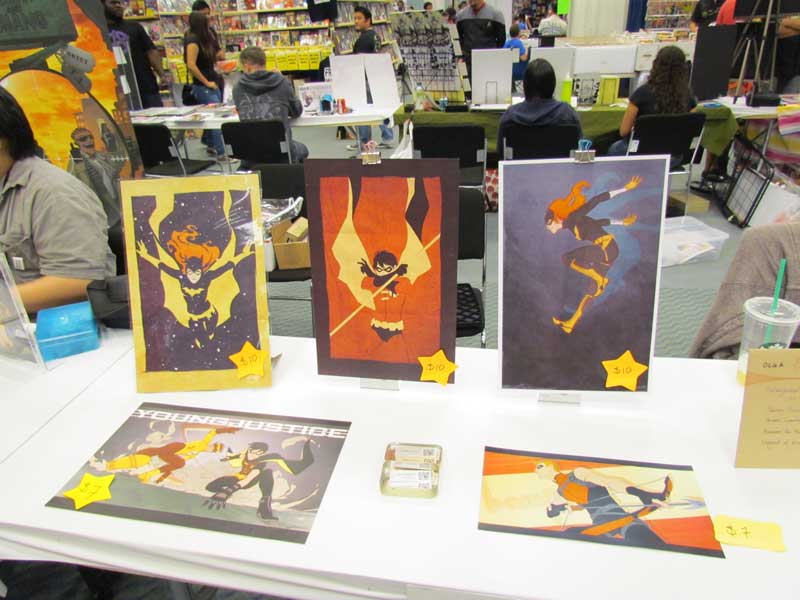 Brian is currently co writing The Flash and has his own book Foster. He is a really good writer and artist. He does really great sketches and color and shades them with water-color.
Jim is probably best known for his artwork on the Clerks comic along with his own Girl Scouts. He is currently doing Everybody Loves Tank Girl. He had two new books at the show,
Carl The Cat That Makes Peanut Butter Sandwiches
Los Angeles Ink Stains
This is a great biography book about his life. He also is working with IDW on a coffee table book of his artwork. I hope to interview him about that and his very fascinating career.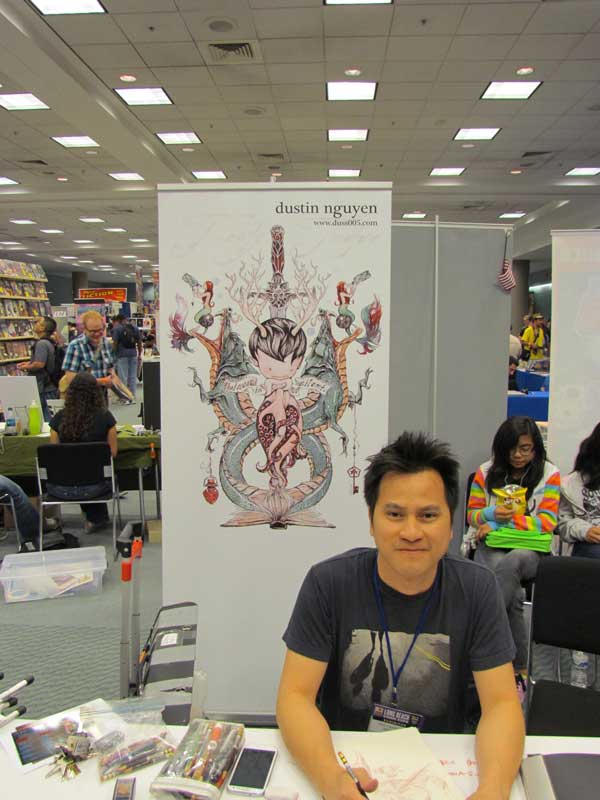 If you read my review of his new book Batman Li'l Gotham you know I'm a big fan of Dustin's work. As always he has great prints and does fantastic sketches and if you ask him really nicely he will sign you books.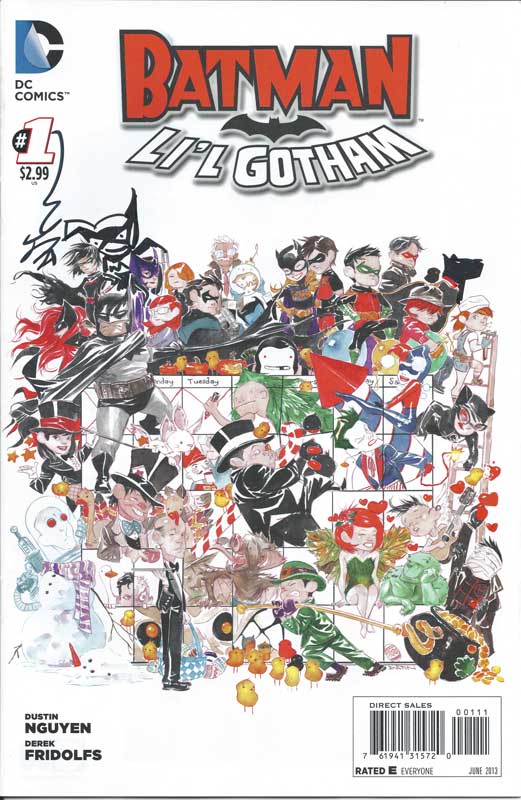 When I asked him to sign my copy of Li'l Gotham I asked him about to characters that I felt were missing on the cover and if he could add them in. Can you spot them and guess who they are?
For me the highlight of the convention was meeting Mike Kunkel. Mike created one of my all time favorite all ages book HeroBear and the Kid. It was the adventures of Tyler who inherits a stuffed bear and discovers that thing are not always what they seem. The good new is that after many years away from the book it's coming back this summer from KaBoom! in all new adventures. Mike had many goodies for sale including stuffed bears and a brand new HeroBear print.
Mike also successfully Kickstarted Timmy and the Moon Piece all ages book that is just wonderful. Mike has graciously given a copy to Pop Culture Maven and will be doing an interview very soon with Mike and will be giving it away to one lucky winner. Stay Tunes for that one.
The thing I like about the expo is that you can spend time talking to creators. It's very laid back setting and you are able to walk around and never feel that you are being rushed around.