Recently I went to the Ontario Convention center for the third SoCal Retro Gaming Expo 2017. The previous two events was at Frank & Sons in City of Industry. The previous event was very well received but the location was simply not large enough to house this growing expo. While for most people in the L.A. area moving to this farther location took a bit more time to get to but on the plus side there were no parking issues that make going to Frank & Sons mostly a headache inducing trip. While the parking was $10 that we were glad to pay to actually park, this was my first time to this convention center. Located just at the entrance to Ontario airport it's easily accessible from the 10 freeway. While it's easy to get to once your there was simply no signage of where the show actually was. While we did find the show should have made signs to help visitors find the expo itself.
The good new about having it at the convention center gave the expo the space that it need to grow. The downside to this made admission to the show a bit more of a pricier option. I was only able to go on Sunday and the admission price was $20 and while there was a good amount of vendors and a nice selection of arcade and pinball machines to play there was a real lackluster panel selection.
The "guest" were predominantly internet and YouTube that are fine but don't have any real life experience beyond liking video games. The only real guest that they had was the always entertaining and informative Keith Robinson who worked and now owns the Intellivision created by Mattel in the 1970's. While the other guest may be popular internet sensation listening to them at past shows was simply like watching a YouTube video live and while it's great that they love video games like we all do they have no industry experience and simply can't shed any light on the real behind the scenes of the video game industry. This is where Keith Robinson really shines with a wealth of information about how the video game industry started, crashed and it's rebirth. It would have been nice to get more guest that have first hand knowledge of the video game industry.
The bigger space allowed a larger selection of arcade and pinball machines that was a very nice addition to the expo. Although the placement of them had issues because there were four rows of machine they placed the two inner rows way too close together and it was mostly unnavigable with people playing them. Considering the floor space this was not well thought out. There was a stage and on sunday they had a co-play contest that might have sounded good on paper but didn't pan out so well. There were a few really good costumes but I don't think that it really gelled well with the vibe of the show.
One of the better setups at the show was that nearly all of the classic home video game systems were set up to play in a very well set up area. For a lot of people this was a rare chance to play hard to find systems like Atari Jaguar and Vextrex. There were a lot of both younger and older gamers that really enjoyed this area of the show and was a huge plus for attendees.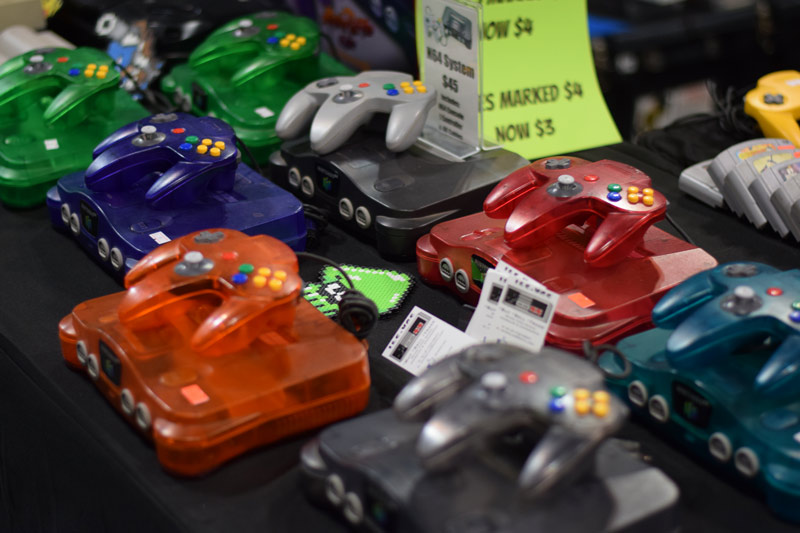 On the dealers front there was a lot to choose from but the downside to the explosion of the classic video game market has spiraled out of control and prices are at an all time high. There were a few bargains to be found but not great for newer collectors that are just starting out. It was nice to see some more rare and obscure titles at the show but they are simply out of the price range for most. If you wer just starting out in the classic video game market the best deals were the recent systems such as PS1, Xbox, GameCube and PS2. While there were tons of NES, SNES, and Genesis cartridges even the common ones were sometimes a bit on the high side.
There were a few standout vendor that were at the show. Jeff Booher of Kollector Protector had box and cartridge protectors that are common for the NES and SNES but he also had ones for the Atari 2600, Genesis, Atari Jaguar and Odyssey 2 that you don't see that often. He is also developing protectors for console boxes and he had a few sample on hand to show what they would look like. He was estimating that they would be around the $30 range but was still waiting for the final products.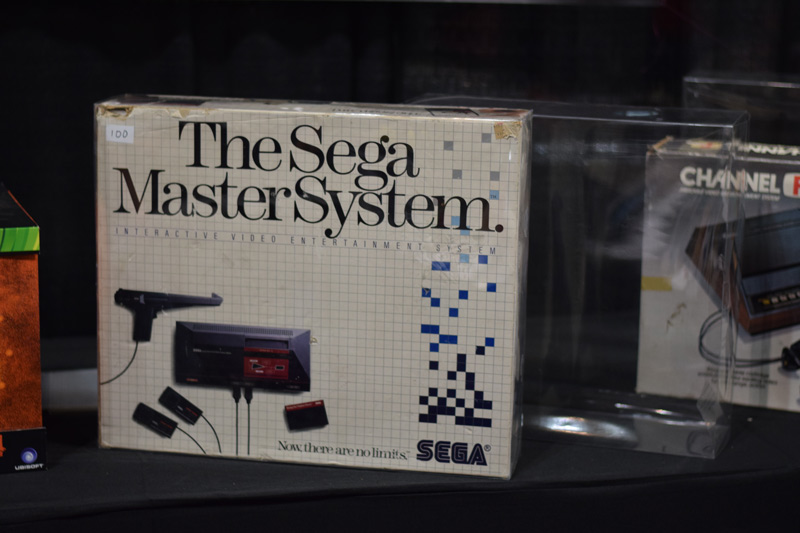 You see a lot of video game t-shirts but Marcus Adams from A Nova Print has taken it to a whole new level. His shirts are not only primarily metallic ink based but he is focusing more on the older systems like Atari, Atari Jaguar and Vectrex among others. The shirts were high quality and reasonably prices at $20 and are all hand-made by himself.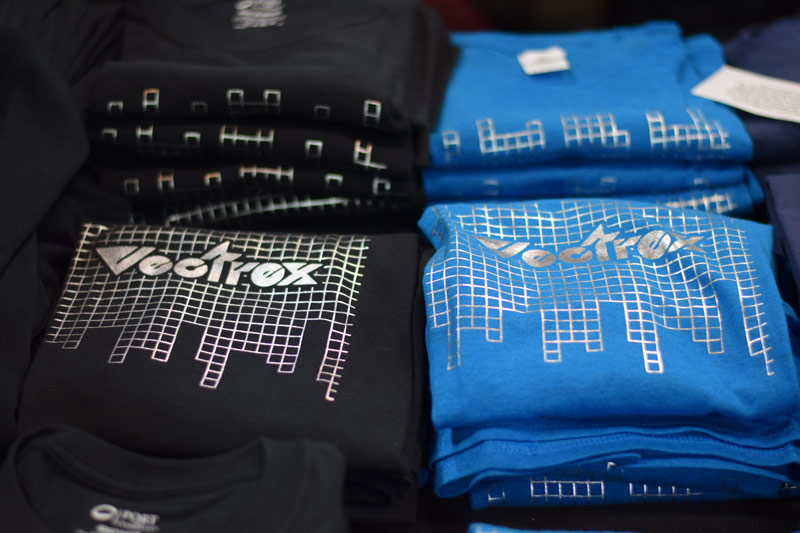 One of the big surprises at the show was the first public showing of the retroblox system.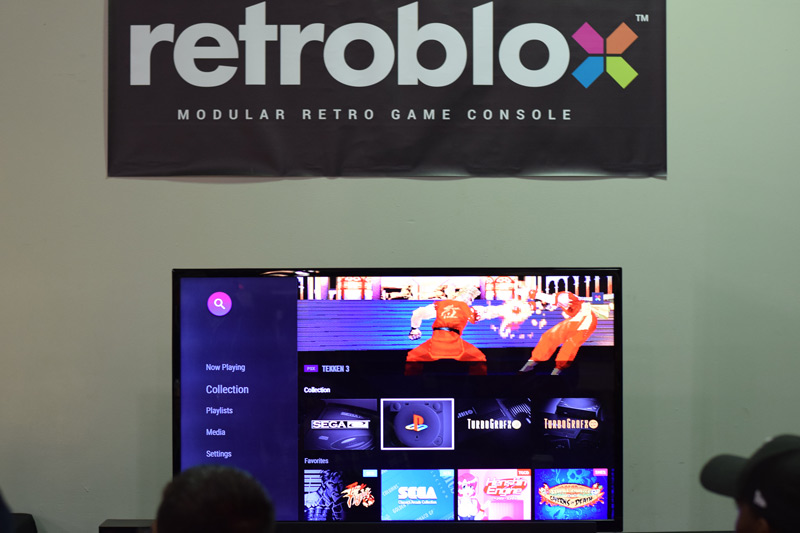 Unlike other systems this had interchangeable modules for each system. What makes this system far better than others on the market is that the base unit has a CD/DVD drive so that you can play SEGA CD, PS1 and TurboGrafx CD. They currently plan for NES, SNES, TurboGrafx and SEGA Genesis modules. I talked with CEO Bryan Bernal about the system at length and was very impressed with what his goals with the system are going to be. They are planning to launch a Kickstarter in the spring and further detail will be revealed then. While there is no price yet he assured me that they are looking to be around the price of the Nintendo Switch level of pricing. The modules will be sold at a near cost point to make it affordable for collectors. You can store your games on an SD card and the modules will have ports to plug-in the original controllers. I will be interviewing Bernal once the Kickstarter in near to get a better idea of what they system will do. I was very excited for this system.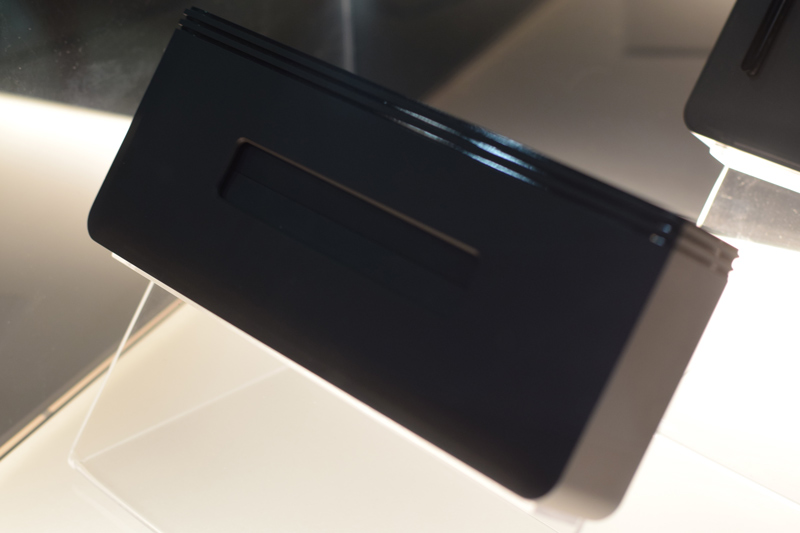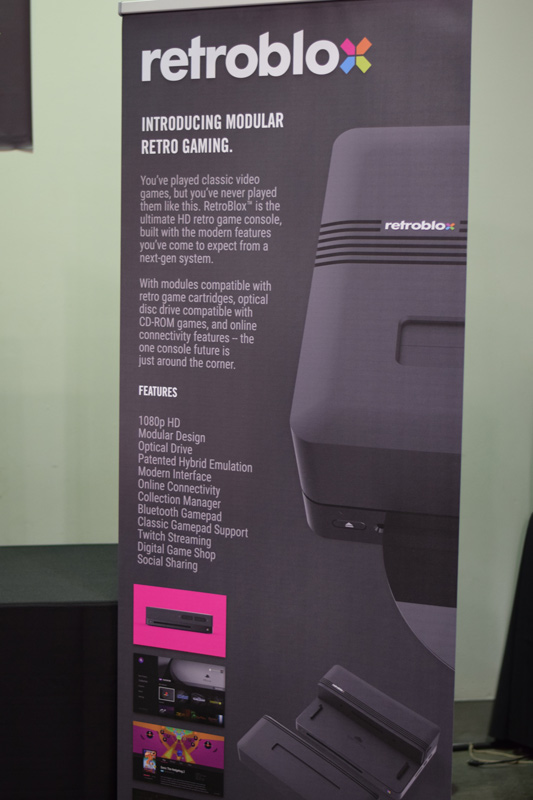 Overall the show was a success but still has to find its niche. While it's a great show to find those harder to find games all in one place the odds of finding a bargain are pretty slim. This is not solely the dealers fault but more of the current state of the Retro Gaming market. The flood of wealthy collectors has driven demand up for nearly all games and that had left the average collector in a tough position. It also has driven a lot of retro collectors out of the market because a true classic video game collector wants to play the game not stare at a factory sealed game that just sits on a shelf. The biggest weakness of the show is that beyond the flea market aspect of the show there was simply little to do or see at the show itself. The majority of the panels were lackluster at best with only a few really worth going to. The show needs a reason for people to go and stay at the show beyond just buying stuff. Hopefully they will get the show on a better track for the future and while it was fun to go to there was simply not much to do once you got there besides shop and that is simply not enough for the long-term.
Here are some more pictures from the show below.