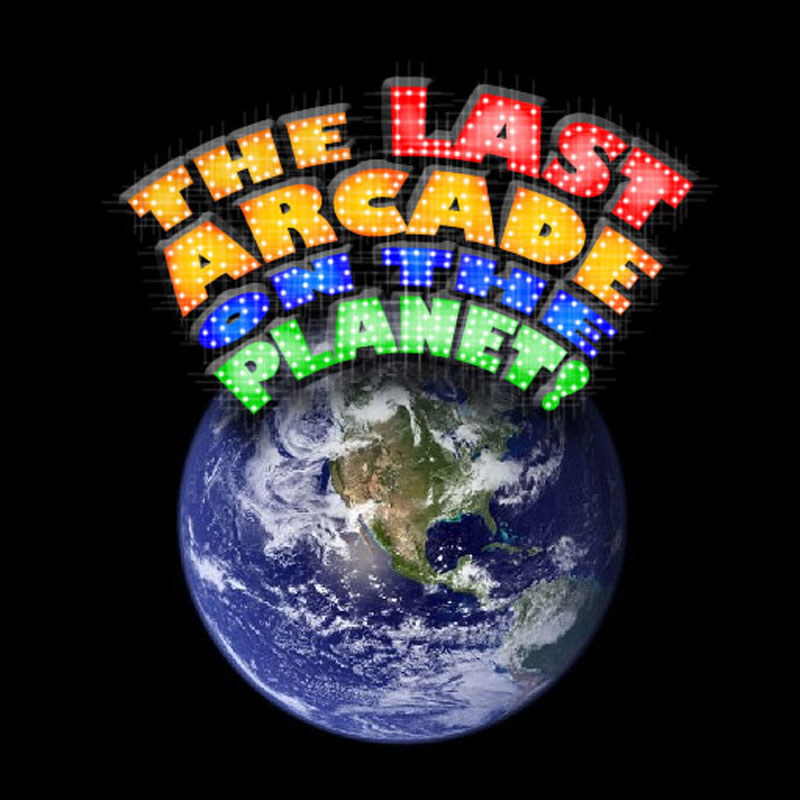 On Saturday The Last Arcade On The Planet hosted its last party and it was on of the best and biggest. Juan and Satu for four years have shared their love of video games and pinball with the SoCal area and it's really sad to see them go. They have open their private collection on their spare time and Juan want's to spend more time on restoring his collection. With doing the parties it's very time-consuming to get the machines ready for each one and Juan never has the chance to do repairs and upgrades to the machines that he would like to. While it may have been the last one, you would have never guessed it by the excitement of the party.
It was not only one of the largest turnouts that I have seen there, but it was the most diverse I have seen also. There was both young and old and both men and women. It was a great mix and the vibe of the night was awesome. DJ Johnny Mancilla spun a great 80's music mix that took you back to the heyday of the arcade scene.
Juan has some new machines on the floor. Mappy was a recent addition and was very busy all night long. He had 2 very rare Computer Space games that worked but were on loan from the Arcade Expo and Juan wisely didn't turn them on because of the delicate nature of the machines and you certainly didn't want them to get damaged by accident. He was able to get I, Robot back in action for the party and it was great to play again.
I always find it fascinating that the busiest machines are the pinball machines that he has. The younger generation rarely gets to experience pinball. Because of the access to classic retro arcade games online now most have experienced video games and while Pinball Arcade does a great job of recreating digital versions of pinball there is nothing like playing a pinball machine in person.
While the place was packed everybody was having a great time in both playing and hanging out talking about games and memories of the heyday of arcades. A lot of people were really bummed that this was the last one but there is a glimmer of hope that Satu can convince Juan to maybe have a once a year party. There are a few other arcades in theSoCal area such as 82 in downtown L.A. and Neon Retro Arcade in Pasadena but while there are good places to go and play video games and pinball, but they just don't have the kinetic energy that The Last Arcade had.
I would like to thank both Juan and Satu for sharing their collection and putting on some of the best parties that I have been to. While it's very sad to see them go, it was a great four-year run for The Last Arcade that will be missed but never forgotten.
Here are some of my pictures from the party.