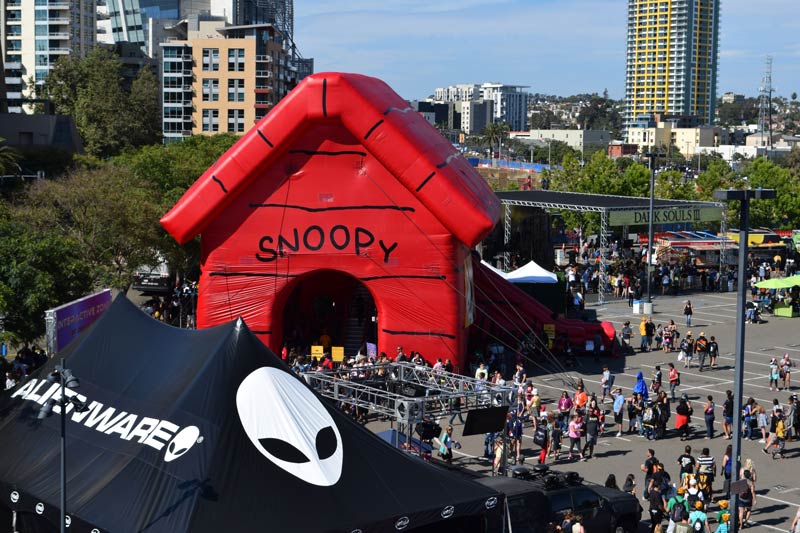 SDCC was a big year for the Peanuts gang because they have a new animated feature film The Peanuts Movie coming out this November and 20th Century Fox used the movie tag line Dream Big literally at the convention. They set up a huge inflatable Snoopy dog house in the parking lot next to Petco stadium.
They gave away Charlie Brown baseball caps to everyone that went into the dog house. They had real beagle dogs but sadly none of them looked like Snoopy but they were super adorable and seemed to like the attention. One thing was for sure that the attendant that had the treats they knew VERY well. The dog were there thanks to the Beagle Freedom Project that helps rescue and find homes for them.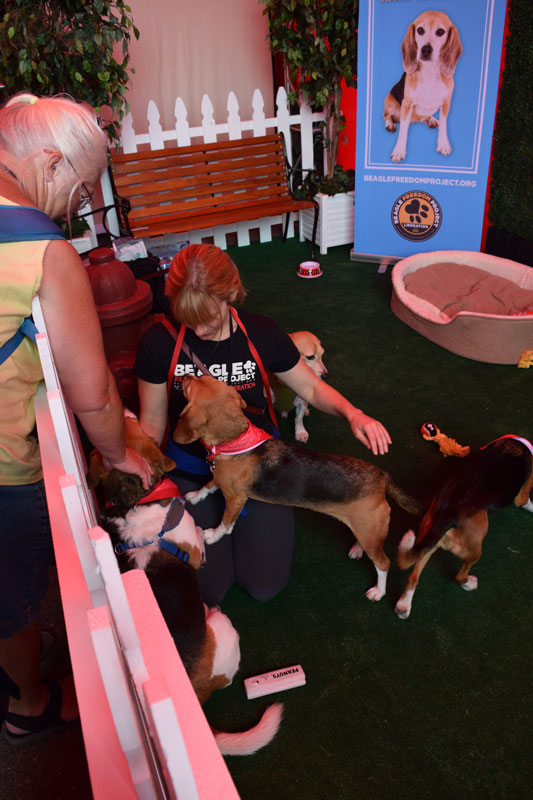 You could also play the new Snoopy game from Activision on the PS4 that was a lot of fun and used different aliases from the comic strip in the game like Space Snoopy, Sherlock Holmes, and Bandit Snoopy. While the game is aimed for the younger crowd it's still a lot of fun for adults and looks really great.
They had a photo booth area that you could take you picture and they printed them out for you and emailed them. They also had stations to take a photo and tweet it on Twitter with the #DREAMBIG hashtag. You could exit the dog house two ways. One the "adult' exit out the back or you could go up the stairs and slide down to the outside. I choose to exit out the back.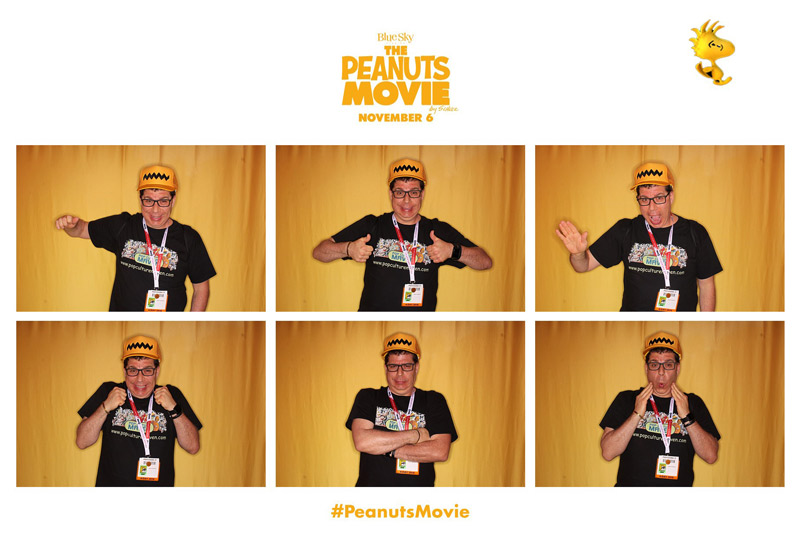 On the convention floor itself is the always popular Peanuts booth run by the Charles Schulz Museum that is always super busy because of the exclusive merchandise that they bring. This year seemed extra busy with the promotion of the movie and sold out of it quickly every day.
While I was there Snoopy himself showed up and did a meet and greet with the kids and they loved it. One of the great thing that has been great the last few years at SDCC is things like this outside the convention center that both SDCC attendees and the general public can enjoy. While its promotion for the film the kids and adults that visited was happy to see the Peanuts experience come to life. Sure I wanted to get a free hat but it was a lot of fun and it was great to see something that was more family oriented than most of the other off site attractions.
Here are some more photos of the attraction and you can see how huge it was.