I was lucky enough last night to get to see an advance screening of Wonder Woman Wednesday night to a packed house and to say that the audience was excited was an understatement. As with most of us Warner Bros. has struggled with bringing the DC Comics properties to the big screen since the Christopher Nolan Dark Knight Trilogy. While I was not a hater of Superman VS Batman or Suicide Squad they both left fans and movie goers alike very divided. Warner Bros. has a lot riding on Wonder Woman and the big question is does it deliver? I will try to have this review as spoiler free as possible because I want you to see the movie for yourself.
Before she was Wonder Woman (Gal Gadot), she was Diana, princess of the Amazons, trained to be an unconquerable warrior. Raised on a sheltered island paradise, Diana meets an American pilot (Chris Pine) who tells her about the massive conflict that's raging in the outside world. Convinced that she can stop the threat, Diana leaves her home for the first time. Fighting alongside men in a war to end all wars, she finally discovers her full powers and true destiny.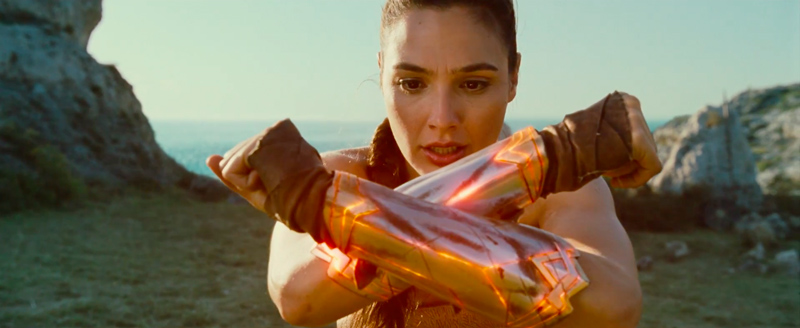 To get straight to it, not only does the film work but is one of the best superhero movies in a while. Where the strength of the movie lies is in the solid script by Allan Heinberg and passion of director Patty Jenkins. It's one of the few times where not only does it tell her origin story but the even with all of the exposition that Heinberg has to cover with the film has a very nice flow to it that is quite rare for a summer blockbuster. The film reminded me a lot of Richard Donner's 1978 Superman that he had a saying when he made the film verisimilitude that means the appearance of being true or real and that really holds true here. Jenkins who directed 2003 Monster brings her passion and care to Wonder Woman as a self admitted fan of the comic book character and it really shows. She really infuses a grand sense of wonder and scope to the film that delivers all of the right emotional beats in a tight and very well paced 133 minute film. Where the film really works is the spirit of what Wonder Woman stands for and there are many times that Diana speaks her mind and says what we all want to say but are afraid to.
Another strong part of the film is the Themyscira sequence at the start of the film that really sets a great tone from the beginning that really flows so well into the rest of the film. That is one of it's best assets is that the whole movie flows so well together. Each act of the film keeps the pacing of the story moving along and the film has a nice sense of humor that gives great balance also. The last act of the film does something that a lot of superhero films stumble at is a strong finish. While there is a big villain battle at the end it didn't feel forced or over the top like a lot of film suffer from. In fact the emotions of it are the key to a solid finish for the film.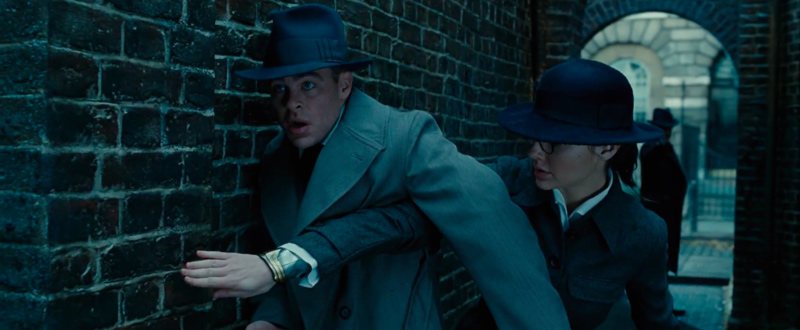 The other thing that the film does exceptionally well is with its wonderful cast. We all knew that Gal Gadot was the real deal when she stole Superman VS Batman and she is even better in this film. What really works in her favor is that she really embodies the heart soul of Wonder Woman with great emotional depth and impact. If you loved her in Superman VS Batman wait till you see her here. Her wide-eyed sense of wonder along with her moral compass is where you really fall in love with her. Pine delivers a great Steve Trevor to the screen and my favorite thing about him was that he was fallible and not perfect. He did what needed to be done and kept his heart in the right place. Connie Nielsen and Robin Wright bring a strong presence and honor to the Amazons of Themyscira that gets the film off to a very good start. One of my personal favorites was Lucy David as Etta Candy who with a very short amount of screen time nearly steals the whole show with her wonderfully fun and bright Etta.
There are a few minor nit-picking things that I had with the film and most were some of the special effects. While overall the visuals were quite well done there were a few times during the Themyscira scenes where the backgrounds were not color timed well and stood out too much and didn't match the location shoots. The other was during the town square fight scene Wonder Woman is full CGI and it didn't look that natural and distracted a bit while viewing. Most of the visual effect were quite good but that is why some of them didn't look so great. There were really no other things that I didn't like about the film. One thing that I have to applaud Jenkins for is shooting Wonder Woman on film that really adds to the feel of the film and being that it's set in WWI. So many directors today shoot period films on digital and either process the picture to death to attempt to make it look like film or simply have it look way too sharp and not period at all. A lot of the films look is the talent of Cinematographer Matthew Jensen who does a great job of capturing the period and making it look very good. Another plus is the score by Rupert Gregson-Williams who blends the music with the film that you enjoy but never over powers but blends it effortlessly into the film.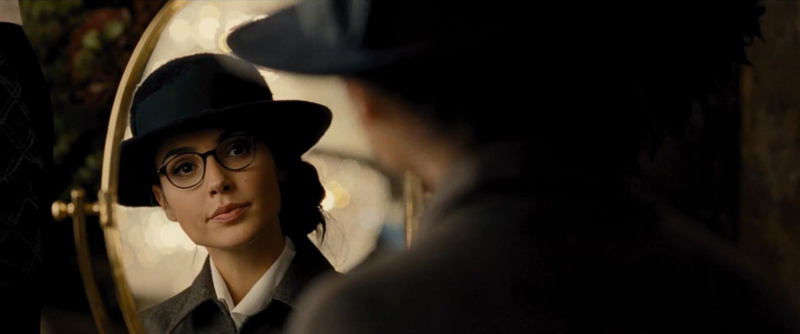 Overall this is a good benchmark for Warner Bros. and DC Comics to build upon. One of the best assets to the film is that it was self-contained and didn't try to spin-off other characters or films and that was quite refreshing. In a sea of sequels, reboots and bland blockbusters, Wonder Woman simply work so well because it doesn't try to be a tent-pole film. While I am sure that there will be more Wonder Woman in our future this film has a beginning, middle and end and that is what films should be about.
It's a film that we desperately need now more than ever. It's a rare blockbuster film that makes you feel good and stronger and stays with you. Even with the background of WWI the film remains very hopeful and that is why it works so well in the end. I honestly can't wait to see it again and get my HIGHEST RECOMMENDATION!
Patty Jenkins Director
Allan Heinberg Screenplay
Zack Snyder, Allan Heinberg, & Jason Fuchs Screen Story
William Moulton Marston, Wonder Woman created by
Gal Gadot-Wonder Woman
Chris Pine-Steve Trevor
Connie Nielsen-Hippolyta
Robin Wright-General Antiope
David Thewlis-Sir Patrick
Danny Huston-General Erich Ludendorff
Elena Anaya-Maru / Doctor Poison
Lucy David-Etta Candy