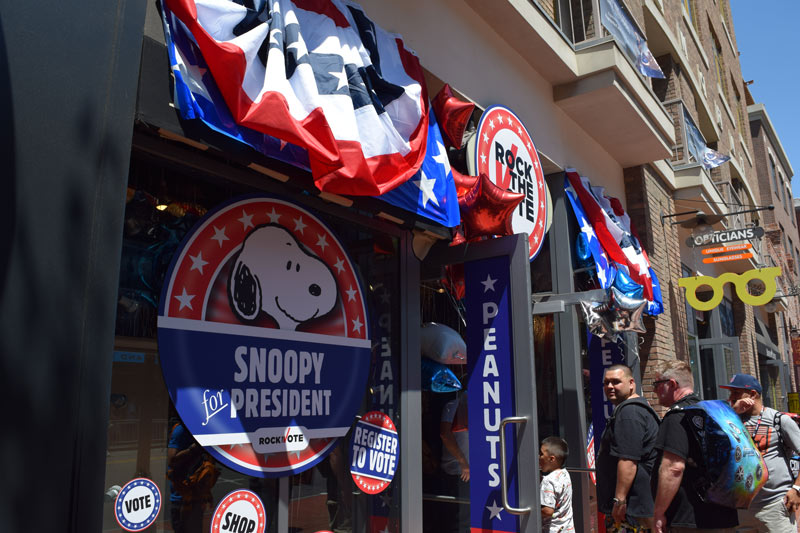 One of the biggest draws on both the exhibitors floor and in the Gas Lamp district is the Peanuts merchandise from the Charles Schulz Museum and there are long lines to get exclusive merchandise. This year the pop-up store in the Gas Lamp district teamed up with Rock The Vote to not only sell exclusive merchandise but also get people registered to vote.
I wisely went to the store on Thursday to make sure that I was able to buy the exclusive merchandise before it sold out. There was quite a line for the store and the workers said that it's been packed all morning.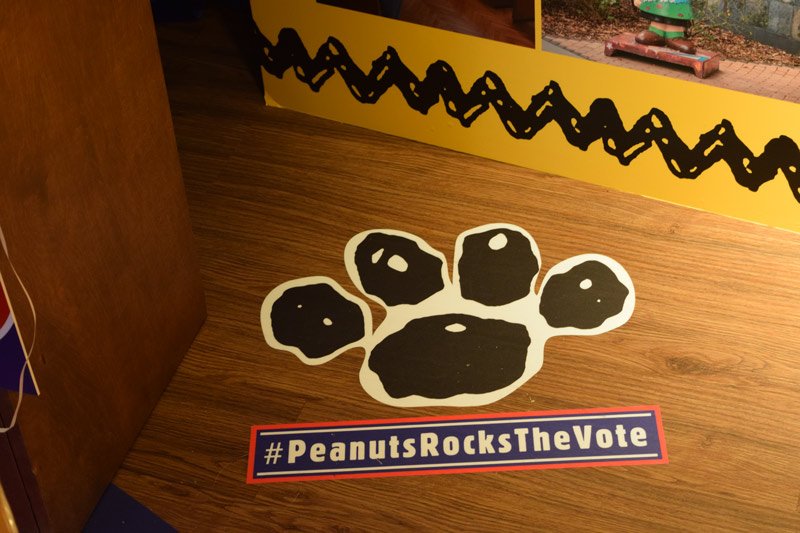 The one thing that I didn't know is that they had teamed up with Rock The Vote to register people to vote. I thought that it was a great idea considering that the store was going to be packed all weekend and this upcoming presidential election is going to be one of the most important ones in our lifetime. Getting people to register to vote is very important because sadly the vast majority of americans have voter apathy and rarely exorcise their right to vote. It's a real shame because around the world people are literally risking their lives for the right that so many ignore.
They also had a mock election for the Peanuts characters for president but I was disappointed that Pigpen wasn't running. I voted for Charlie Brown and he was in the current lead.
There were lots of t-shirts, pins, and books to buy but they were giving away free buttons and bumper sticker for the Snoopy for President that was a nice treat. They had men's, women's and kids shirts and even baby shirts.
This years pop-up store was a real treat and was great to get some new Peanuts shirts for my ever-growing collection.
Here are some photos of the pop-up store.