Well the 2014 Oscars have come and went and now that the dust has settled lets see how it feels. I had seen all 9 Best picture nominations and the good news was that all 9 were actually good compared to some mediocre choices from previous years (yea I'm looking at you Avatar and Les Miserables). So the good news was that whomever won best picture was for me going to be satisfying. The very deserving 12 Years a Slave was the deserving winner.
Alfonson Cuaron won best director for bringing the massively complex Gravity to life.
Jared Leto and Matthew McConaughey won for supporting and actor receptively for their amazing performances in Dallas Buyers Club.
Cate Blanchett overcame the bad press of the Woody Allen non issue sex scandal for best actress for Blue Jasmine.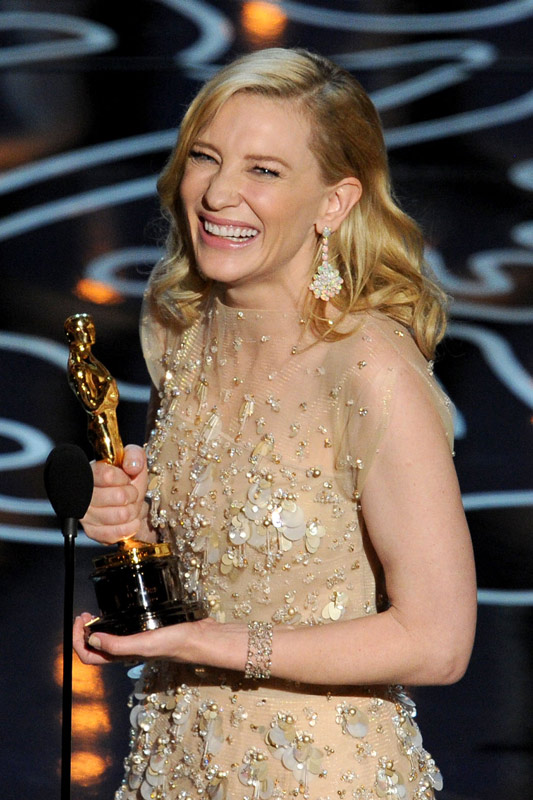 Lupita Nyong'o was awarded supporting actress for her first film role in 12 Years a Slave and gave one of the most moving and heartfelt speeches of the night.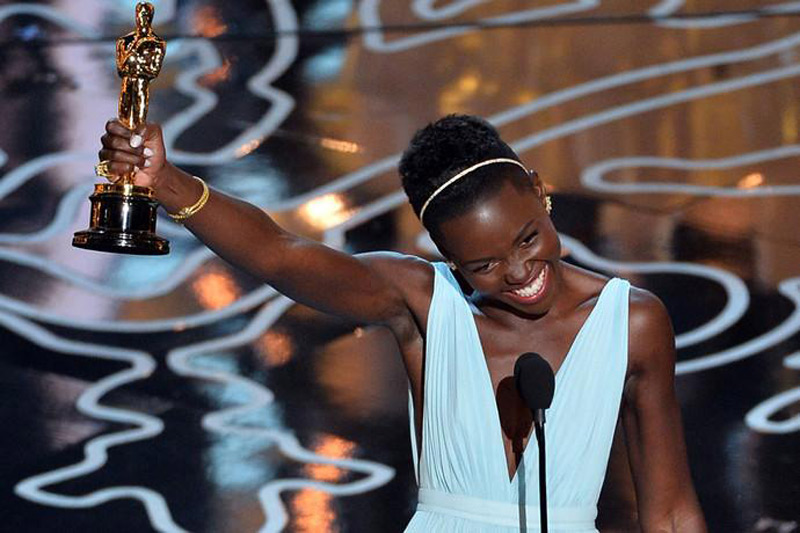 There were a few surprises along the way most notably Spike Jonze won very deservedly for Best Original Screenplay for the very heartfelt film Her.
Mr. Hublot won voters over the much more popular Micky Mouse in the animated short category that was the front-runner. As for the disappointments there was Frozen winning for Best Animated Film over the much better The Wind Rises or Ernest & Celestine that seemed to prove a popularity contest over quality in this category. I doubt that most Academy even bothered to see these two animated films. The Best Song category was another miss. While I get that Let it Go from Frozen is catchy but its pop bubble gum fare compared to the much better songs The Moon King by Karen O from Her or Ordinary Love by U2 from Mandela: The Long Walk to Freedom.
As for the show itself it was kind of a train wreck. Ellen DeGeneres while not a bad host overall the mistake was that she tried to do the Oscars as if it was her talk show and overall became just silly and flat. The writing was atrocious and did not do her any favors. She spent too much time on the floor with the stars doing bad scenes like the pizza delivery that became forced and embarrassing. The first part of the show was over bloated with bad jokes and clock watching started far too early on. From a technical side the production looked awful the plastic oscar statues looked like they came from Toys R Us and then later the sets seemed to be sponsored by Lamps Plus. The directing of the show was flat and boring and the cameras always seemed to be chasing things. The Wizard of Oz tribute really didn't do much of anything, and while PINK did an OK job of Over the Rainbow song it felt a little bit forced. The In Memoriam biggest omission was Jonathan Winters and that is just embarrassing considering they bowed under pressure to do a tag afterwards to Sara Jones a crew member that was recently killed on an on set accident (no disrespect to her and her family) but over Jonathan Winters. While I understand you can't include everyone but to include a mention for a crew member who only worked on 2 films over Winters long career and was in over 50 films is just sad. Considering that Bette Middler sang for at least an extra 3-4 minutes they could have included them all including Sara Jones. The Hero theme film clips seemed to be all over the place and didn't really add anything to the show or have a point.
One of the few bright spot that was not only spontaneous and extremely touching was Bill Murray paying tribute to his late friend Harold Ramis. Murray was reading the list of nominations for the Cinematography and he said  "We forgot one," Murray said as Adams looked on with a smile. "Harold Ramis, for 'Caddyshack,' 'Ghostbusters' and 'Groundhog Day.'"
I was with friends and not only did we talk and not watch during most of the broadcast except for when the nomination were on. There were a couple of times that we paused the recording and honestly didn't feel the rush to get back to watch it. It seemed as if they came up with the whole idea for the show on Saturday night with no rehearsal.  The Oscars should be about celebrating what makes film so great instead this years show came off as bad high school stage play that was directed by a first time teenager. And the feeling the show would never end. This picture of Ellen seems to really sum up the show for me.
Tim Goodman over at the Hollywood Reporter really summed it up:
"Since this year everybody seemed to predict the exact same Oscar winners, ruining office pools and Oscar parties across the country, you might think there would be no surprises at the 86th annual Academy Awards. But you would be wrong. Who would have predicted that it would have been so boring, so long, so self-involved and driven sideways into a ditch by, of all people, the beloved Ellen DeGeneres as host?"
While I understand both sides of the opinions from last years host Seth MacFarlane's hosting at least his show wasn't boring.