While Interstellar has been out for over a week I was unable to see it until this last Sunday night and wanted to see it in a full size IMAX theater. I went to see it at the Edwards Irvine Spectrum IMAX theater that opened in 1995 and the screen dimensions are 90 feet wide and 65 feet tall and is one of 3 venues in Southern California that can play both the IMAX film and digital format. The other two being Universal City Walk and Ontario Mills being the other two. The Mann's Chinese Theater in Hollywood was recently retrofitted with an IMAX screen with its dimensions of 94 feet wide and 46 feet tall.
Interstellar is a film by Christopher Nolan and has over an hour of footage shot in the full IMAX aspect ratio and was entirely shot on film. The aspect ratios are 1.44 : 1 (some scenes: IMAX 70 mm version) 1.90 : 1 (some scenes: IMAX digital version) 2.20 : 1 (70 mm version)  2.35 : 1 (non IMAX scenes) and the film used was 35 mm (also horizontal) (Kodak Vision3 250D 5207, Vision3 500T 5219) 65 mm (horizontal) (Kodak Vision3 250D 5207, Vision3 500T 5219) and has a 5.1 Dolby Digital sound mix with a running time of 169 minutes.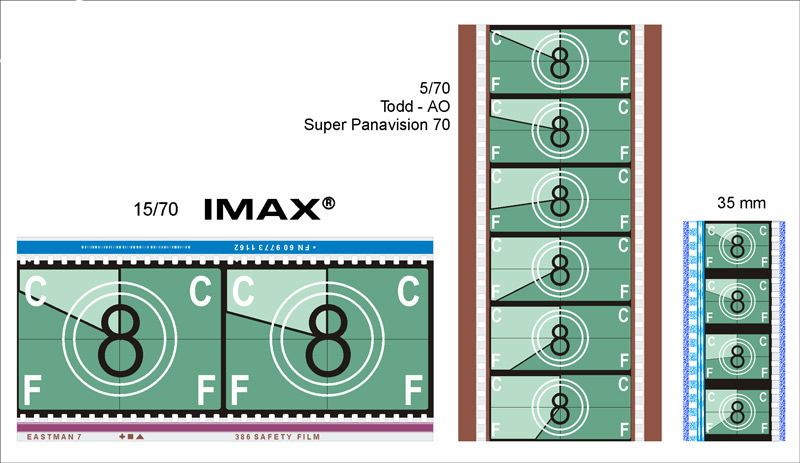 The plot of the film is, In the near future, Earth has been devastated by drought and famine, causing a scarcity in food and extreme changes in climate. When humanity is facing extinction, a mysterious rip in the space-time continuum is discovered, giving mankind the opportunity to widen its lifespan. A group of explorers must travel beyond our solar system in search of a planet that can sustain life. The crew of the Endurance are required to think bigger and go further than any human in history as they embark on an interstellar voyage into the unknown. Coop, the pilot of the Endurance, must decide between seeing his children again and the future of the human race.
Interstellar is one of those rare films that not only is a tent-pole studio film but is the exception to the rule that has a story that is rarely found in big budget features. Nolan understands what make going to the cinema and experiencing film can be like. Interstellar is not a cookie cutter or pre packaged sequel, remake, based on a comic or book tent-pole. While there are shades of 2001 A Space Odyssey visually Nolan and his brother Jonathan script is everything that you could want out of an epic science fiction film. The thing that is most impressive about the film is that it runs nearly 3 hours and I never once looked at the time or felt board with the pacing that is spot on. The script is very snappy and the dialog never feels forced or unneeded or extraneous. While the film is not the greatest film I have ever seen in my life and there are some minor flaws in the film, it does have one thing that has been missing from most tent-pole studio films. It is an experience. What I mean is that the film leaves a very strong impression on you when it's over. This is what good films can do to you. Most blockbuster studio films are disposable and interchangeable now. They all feel and look the same with little room for story or acting. They are like eating candy because it's fun while you are eating it but after an hour your hungry again. Interstellar leaves you with a sense of wonder and amazement and leaves you thinking about it long after you have seen it.
Nolan has an all-star cast that has been carefully selected in both the main roles and the minor roles. He uses both previously worked with actors and actresses like Anne Hathaway and Michael Caine along with new ones like Matthew McConaughey, John Lithgow and Jessica Chastain. The real find here is young Mackenzie Foy who plays McConaughey's daughter and does an amazing job in the role. Bill Irwin who does the voice of TARS bring such warmth to the robot that is very subtle and brilliant.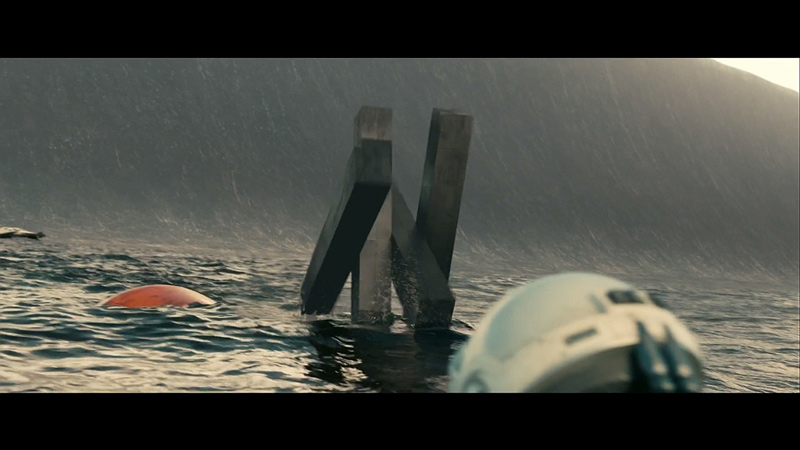 Nolan's choice to shoot on both film and in the IMAX format that give the film a beautiful and epic visual quality that has been lost with films being shot on digital cameras that do not have the warmth and visceral quality that film has. It's the natural imperfections of film and the chemical development that capture the vision of Nolan. Director of Photography does a wonderful job in capturing the scope of the film but also the very intimate moments that the emotional core of the story is. One of the big keys to the film working so well is the importance of visual effects enhancing the film and not being what the film is about. There are a lot of physical effects that are one of the keys that helps the film always feel grounded in "reality". Double Negative handled the visual effects for the film and they are becoming the premiere visual effects houses in the industry. Having worked with Nolan on all of the Batman films and Inception they know what he is looking for with visual effects. The thing that impressed me the most is that I never felt that they were visual effects most of the time. You felt as if you were part of the film and not a spectator of it.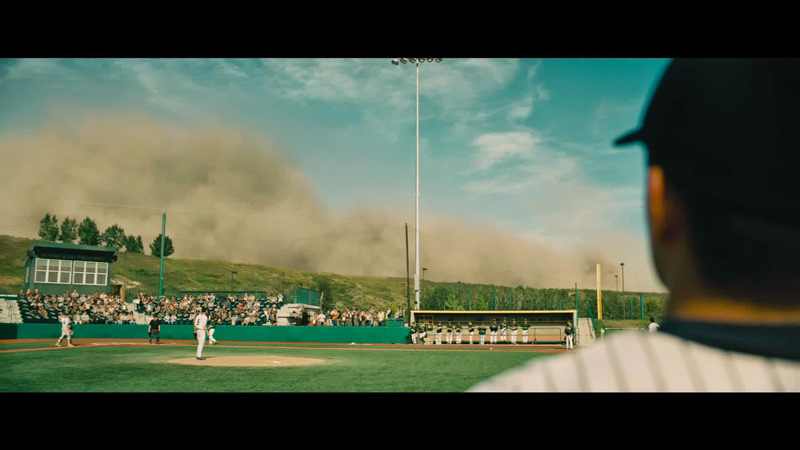 Lets get to the elephant in the room, the sound mix. I will say that both me and my friend that went to see the film had absolutely no issues with understanding the dialog in the film. With that being said the mix is very aggressive at times and you not only hear the sound but also feel it. The audio mix is a real impressive use of sound and how it can both rumble the theater but also capture the very subtle moments of it at the same time. Hans Zimmer's score is very effects and there is a lot of intense music cues along with very subtle moments brings a very different score than an average film has. Very few films challenge the audience with sound and Interstellar is a really impressive mix. I can see how the mix could not work in an optimum environment. Unfortunately todays theaters are not as well maintained as they were in the old days when theaters used film and had qualified projectionist. The IMAX at the Irvine Spectrum was designed for both visual and audio experience so that could have made the difference with my experience.
Nolan has commented on the sound mix and here is what he had to say about it:
"I've always loved films that approach sound in an impressionistic way and that is an unusual approach for a mainstream blockbuster, but I feel it's the right approach for this experiential film," "Many of the filmmakers I've admired over the years have used sound in bold and adventurous ways. I don't agree with the idea that you can only achieve clarity through dialogue. Clarity of story, clarity of emotions — I try to achieve that in a very layered way using all the different things at my disposal — picture and sound." He also describes the mix as "adventurous and creative"  
Final Thoughts:
There is only one way to experience Interstellar and that is at a real IMAX theater. Michael Coate over at The Digital Bits has compiled a list of theaters that are showing it on film and the ones that are showing the full IMAX version.
Interstellar is the film experience that has been lost for far too long. Nolan is the rare creative director that understands the balance of story and epic that films can achieve but rarely do so. The film works so well because of the emotional impact that it has on you. While it's an epic science fiction adventure it's the human story that leaves a lasting impact on you. The film is a roller-coaster of sight, sound, and emotions. With a solid cast and a solid story that is one of the few tent-pole studio films that is worth seeing. It also make you think about a lot of things beyond the science fiction aspects of the film. It's a shame that more blockbuster films can't be like this, but maybe that what makes it such a great cinema experience.
Production: Syncopy, Linda Obst Productions
Cast: Matthew McConaughey, Anne Hathaway, Jessica Chastain, Ellen Burstyn, John Lithgow, Michael Caine, Casey Affleck, Wes Bentley, Bill Irwin, Mackenzie Foy, Topher Grace, David Gyasi, Timothee Chalamet, William Devane, Matt Damon
Director: Christopher Nolan
Screenwriters: Jonathan Nolan, Christopher Nolan
Producers: Emma Thomas, Christopher Nolan, Lynda Obst
Executive producers: Jordan Goldberg, Jake Myers, Kip Thorne, Thomas Tull
Director of photography: Hoyte Van Hoytema
Production designer: Nathan Crowley
Costume designer: Mary Zophres
Editor: Lee Smith
Music: Hans Zimmer
Visual effects supervisor: Paul Franklin
Casting: John Papsidera