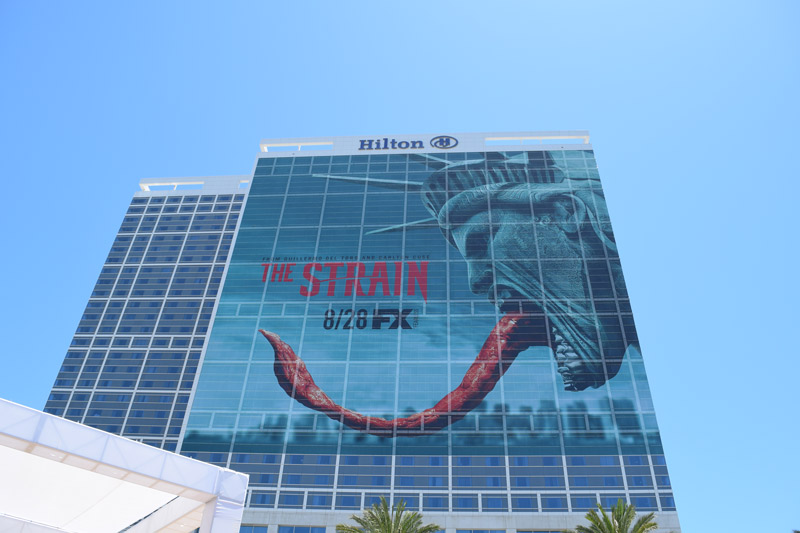 FX network again took over the lawn area behind the convention area to promote their upcoming fall series The Strain, It's Always Sunny In Philadelphia, American Horror Story, Sex & Drugs & Rock & Roll along with Son of Zorn. FX has a lot of fun in creating areas that theme with the shows.
The Always Sunny in Philadelphia was a bar that served water instead of beer from the tap
The Strain had a vampire Statue of Liberty
American Horror Story was a virtual reality tour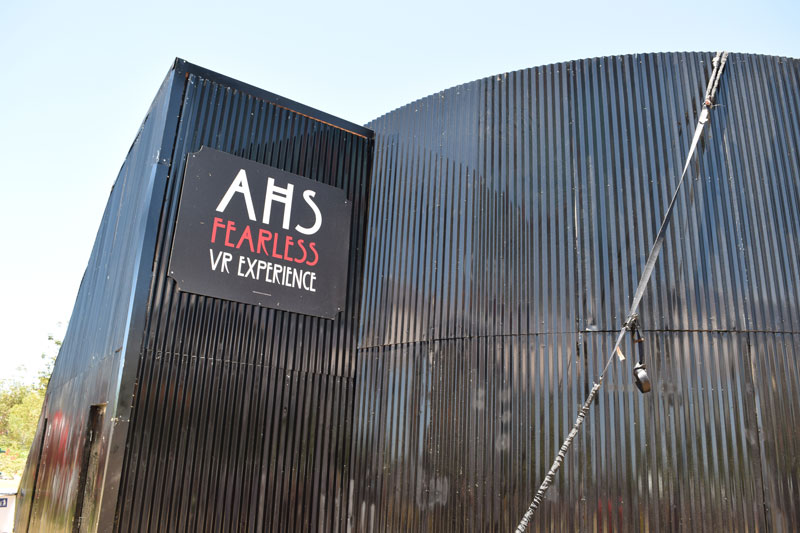 Sex & Drugs & Rock & Roll had a smashed guitar lounge area
But probably the funnest area was the Son of Zorn that is actually a FOX animation/live action show that will be on Sundays Animation Domination, that was an obstacle course and photo-op on his giant bird.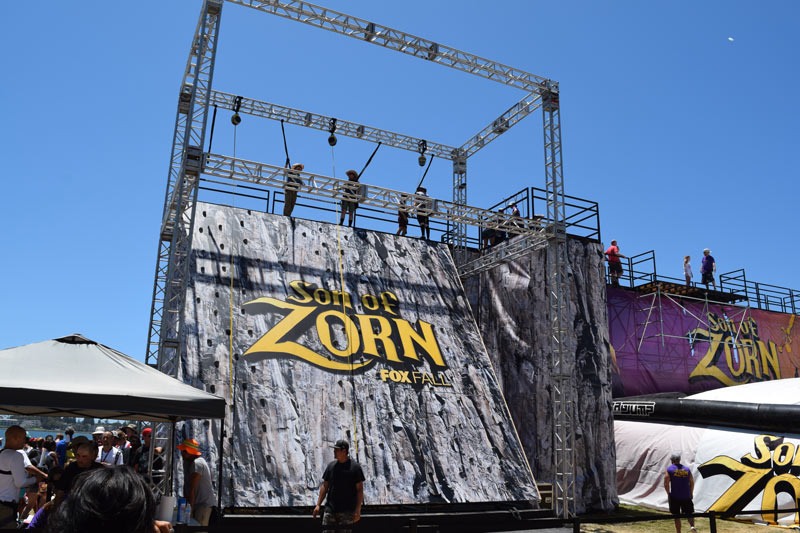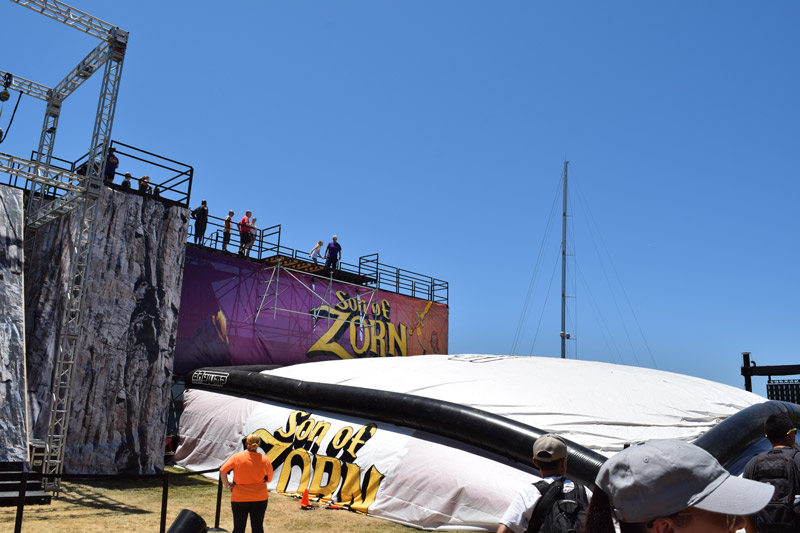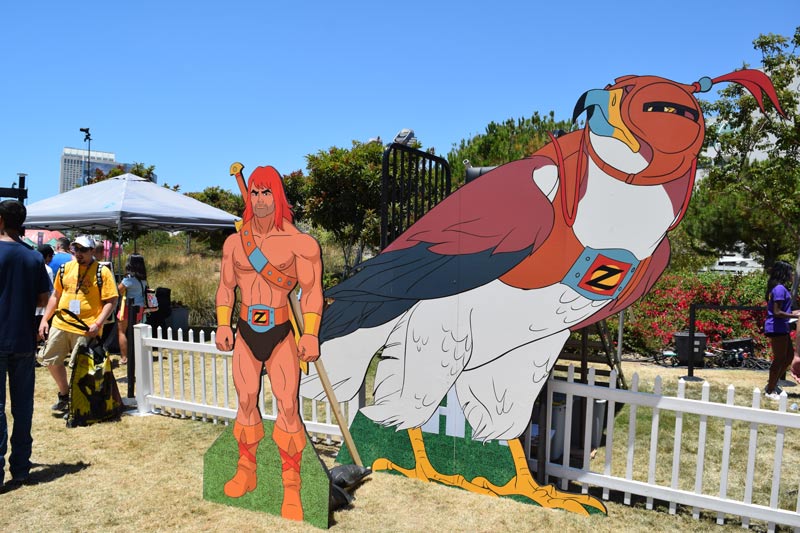 As you can see there was plenty of things to keep you busy in the area. They also had free sunscreen dispensers and this year you really needed it with the hot summer weather that was hot and humid. FX always puts on a great show on the lawn area and while it wasn't as spectacular as last years Fargo snow globe photo-op, the Son of Zorn area was quite the draw for daredevils that wanted free swag if they completed the challenge. This was a great area to visit and gets you out of the crowded convention floor and outside in the fresh San Diego air.