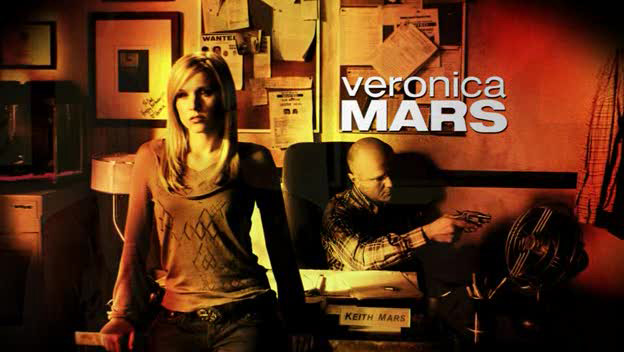 Today started off like any day in tinsel town. Production was starting, executives were sitting down to there cup o joe and then the phones started to ring. It seems that a little long forgotten and canceled television show did what no one thought could ever happen. Come back from the dead without a dime of studio money. Veronica Mars is the show that soon may define and what may change the landscape of how Hollywood makes films. The show about the daughter of a private investigator who always seems to find a mystery to solve. It was a sort of modern day Nancy Drew. The series lasted three seasons and has so-so ratings. After the series was canceled creator Rob Thomas and star Kristen Bell tried to persuade Warner Bros. to continue the story in movie form. There were many hopeful meanings but in the end the studio felt that there was not a big enough audience for it. Everyone thought that the project was pretty much dead. Then a strange thing happen on the way to the graveyard. They decided to take the project to the people and started a Kickstarter project http://www.kickstarter.com/projects/559914737/the-veronica-mars-movie-project?ref=live to fund the film for two million dollars.
Rob Thomas spoke to Variety and said
"Kristen and I met with the Warner Bros. brass, and they agreed to allow us to take this shot," Thomas said. "They were extremely cool about it, as a matter of fact. Their reaction was, if you can show there's enough fan interest to warrant a movie, we're on board." Warner Bros. Digital Distribution is managing the project, and has agreed to pay for marketing, promotion and distribution.
The project started March 13th and set the goal of two million to go for 30 days. It seems like a possible but it was a lofty goal. EW got the exclusive story that broke at 10:35 EST. Other sites picked up on the story and soon things went from very iffy to downright mind-blowing. The project was collecting money like no other project had ever done. It was climbing by the thousands every minute. Within a few hours it had reached $600,000 and keep the blistering pace. It reached one million dollars in 4 hours and 24 minutes. It hit the two million mark after about 9 hours. As of this writing the total is $2,485,058 and still has 29 days to go. Thomas has said that any money above the goal will be funneled into a bigger production of the project.
Thomas: Keep in mind that the more money we raise, the cooler movie we can make. A two million dollar fundraising total probably means cross words are exchanged at the class reunion. Three million? We can afford a full-on brawl. Ten million? Who knows… For some reason the Neptune High class reunion takes place on a nuclear submarine! A Hobbit shows up! There's a Bollywood end-credit dance number! I've always wanted to direct Bill Murray. We'll figure out something cool. Hey, if that total goes high enough, I'll bet the good folks at Warner Bros. will agree a sequel is a good idea.
So here is to me the most interesting thing. First studios themselves will not be able to do Kickstarter projects. The reason this was able to be done was that Warner Bros. gave Thomas the rights to raise the funds for the project there for making it a somewhat independent production that falls within the Kickstarter guidelines. It does make you wonder if there are other cult projects that the studios might let the creators do the same thing. I'm sure that Warner Bros. could be looking at a few of there cult properties like Bryan Fuller's sadly missed Pushing Daisies, Chris Fedak's and Josh Schwartz's Chuck and J.J. Abrams Fringe. I can tell you this, that every studio in town was talking about this today and by the time that the final tally for the Veronica Mars feature is tallied there will be more hope for fans of shows and films that they love may themselves come back from the dead.
Like Our Facebook page: https://www.facebook.com/pages/Pop-Culture-Maven/251195974996324?ref=hl
Follow us on Twitter: https://twitter.com/popcultmaven