When it comes to kids and especially girls both Marvel and DC Comics has done a really poor job of getting kids to read comic books. I will give DC that they at least have a few kids books on the shelves currently like Tiny Titans and Teen Titans Go! but let's be honest very few kids today know the other characters for their other two kids books Looney Tunes or Scooby Doo.
DC Comics and Warner Bros has announced a new initiative to get more super hero comics, toys apparel and books that are more aimed at a young to teen female audience. Below is the full press release;
A New Super Hero Universe Designed Just For Girls, Slated For Fall 2015
Mattel to Launch Company's First Action Figures for Girls
Unprecedented Initiative to Include Digital Content, TV Specials, Made-For-Videos,
Publishing, Toys, Apparel and Other Products
Random House Children's Books to be Master Publishing Partner
The LEGO Group to be Exclusive Construction Partner
Beginning in Fall 2015, DC Entertainment, Warner Bros. Animation, Warner Bros. Consumer Products and Mattel join forces to launch DC Super Hero Girls, an exciting new universe of Super Heroic storytelling that helps build character and confidence, and empowers girls to discover their true potential. Featuring DC Comics' most powerful and diverse line-up of female characters as relatable teens, DC Super Hero Girls will play out across multiple entertainment content platforms and product categories to create an immersive world.
Developed for girls aged 6-12, DC Super Hero Girls centers on the female Super Heroes and Super-Villains of the DC Comics universe during their formative years—prior to discovering their full super power potential. Featuring a completely new artistic style and aesthetic, DC Comics' icons such as Wonder Woman, Supergirl, Batgirl, Harley Quinn, Bumble Bee, Poison Ivy, Katana and many more make their unprecedented teenaged introduction. Each character has her own storyline that explores what teen life is like as a Super Hero, including discovering her unique abilities, nurturing her remarkable powers and mastering the fundamentals of being a hero.
"DC Entertainment is home to the most iconic and well-known Super Heroes including Wonder Woman, Supergirl and Batgirl," said Diane Nelson, President of DC Entertainment. "DC Super Hero Girls represents the embodiment of our long-term strategy to harness the power of our diverse female characters. I am so pleased that we are able to offer relatable and strong role models in a unique way, just for girls."
The initial launch of DC Super Hero Girls in Fall 2015 will include an immersive digital experience, original digital content and digital publishing—providing opportunities for girls to interact with characters, learn about the storylines, and engage in customizable play. TV specials, made-for-videos, toys, apparel, books and other product categories will begin to rollout in 2016.
"Developing a Super Hero franchise exclusively for girls that includes all of the key components of a comprehensive entertainment experience—from content to consumer products—is something we are excited to be doing in conjunction with our great partners," said Brad Globe, President of Warner Bros. Consumer Products. "It's really an honor to be part of this cultural moment and to be delivering a concept so rooted in a relatable and empowered theme that the characters of DC Comics are uniquely able to present."
As master toy licensee, Mattel is collaborating with DC Entertainment, Warner Bros. Animation and Warner Bros. Consumer Products on DC Super Hero Girls' narrative creation, interactive digital activations and ultimately a toy line launching in 2016. Mattel category-leading firsts include a line of characters for the action figure category, an area of the industry that has been primarily developed with boys in mind, and fashion dolls featuring strong, athletic bodies that stand on their own in heroic poses.
"Partnering with the best and being the best partner is of paramount importance," said Richard Dickson, President, Chief Operating Officer, Mattel. "Together with Warner Bros. and DC Entertainment, the DC Super Hero Girls franchise will further expand our already powerful girls portfolio. We know Super Hero is a culturally relevant theme and the DC Super Hero Girls franchise will engage and inspire girls, providing cues to explore heroic acts through play and into real life."
The Random House Books for Young Readers imprint of Random House Children's Books has been appointed the master publishing partner for the franchise and will be creating a portfolio of books that will bring the DC Super Hero Girls world to life, beginning in Spring 2016. Random House's publishing program will be complemented by a series of original graphic novels from DC Entertainment. The LEGO Group will also be key to building the DC Super Hero Girls franchise, leveraging their experience and success engaging girls in creative construction play to bolster this universe through an array of LEGO® building sets designed to inspire girls' imaginations. Additionally, consumer products partners around the world will be engaged in creating a merchandise line dedicated to DC Super Hero Girls across all key categories.
This is a very different visual direction than the normal DC Style Guide Book that you normally see for the female superheroes on merchandise.
For far too long girls have really gotten the short end of the stick when it comes to female superheroes as role models. Honestly Wonder Woman has always been the most visible female superhero of all time and while she has at least shown up in toy lines and comics and books they are usually few and far between. DC has recently had huge success with the revamped Batgirl series by  Cameron Stewart, Brenden Fletcher and Babs Tarr along with Gotham Academy by Becky Cloonan, Brenden Fletcher have been great crossover appeal comics that have attracted a strong female audience that has been starved for comics with good female characters.
I think that it's really important that girls have strong female role models in the superhero genre to look up to. I have an 8-year-old niece and really struggle to purchase toys for her because it's either pink or Barbie and that is pretty much it in the toy isles. On the other had my 6-year-old nephew is really easy to buy for because there are tons of male superhero toys for him. The other problem is when they do make toys for girls they are not the same as the equivalent boy version. Take Lego for example the Lego Friends look nothing like normal Lego's. They are shaped different and are mostly pink and hardly resemble Lego's.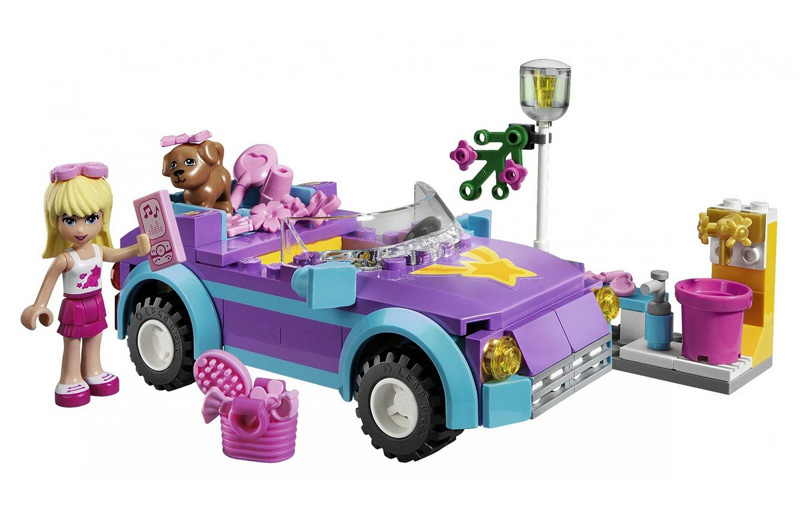 While the Lego Ninjago that is marketed towards boys looks like every other Lego set available.
My hope is that DC and Warner Bros let the program nurture and if it's successful maybe concentrate on more all ages comics that appeal to not only girls but boys as well. If you can get kids to read at an early age they will benefit in the long run. Superheroes can be really great role models for young kids and help kids open their imagination. I love to see kids at conventions dressed up because 99% of the time it's the kids that want to dress up as their favorite superhero.
DC has some of the most well-known superhero characters and hopefully this will be a huge shot in the arm for both younger and teen girls to get into comics. They do like to read comics it's just that there are so few choices out there for them. I just hope that DC and Warner Bros give the initiative enough time to work because it won't happen over night. I'm very excited about this news.
If you're looking for some great all ages comic now here are a few great choices that should be at your local comic shop. Right now Boom! Studios has done a better job of kids books lately with a lot of great all ages comics. Some of the below title might be for a more pre-teen crowd so check the ratings on the cover of the books to see if they are age appropriate.
Adventure Time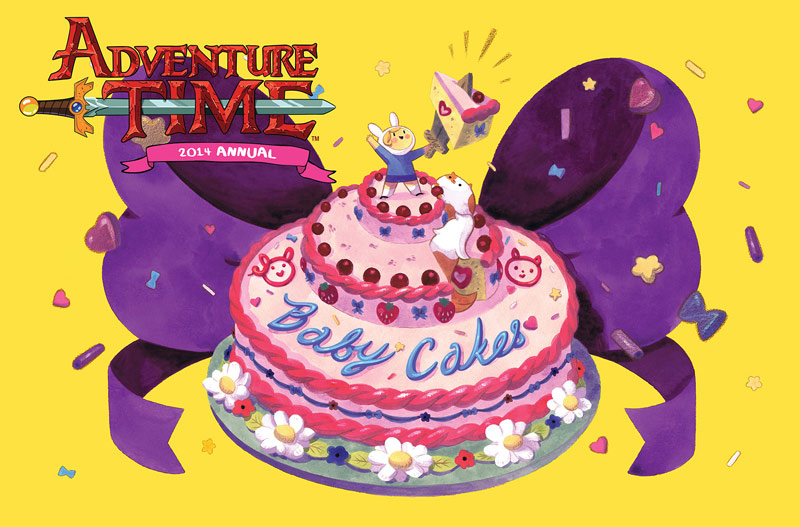 Herobear and the Kid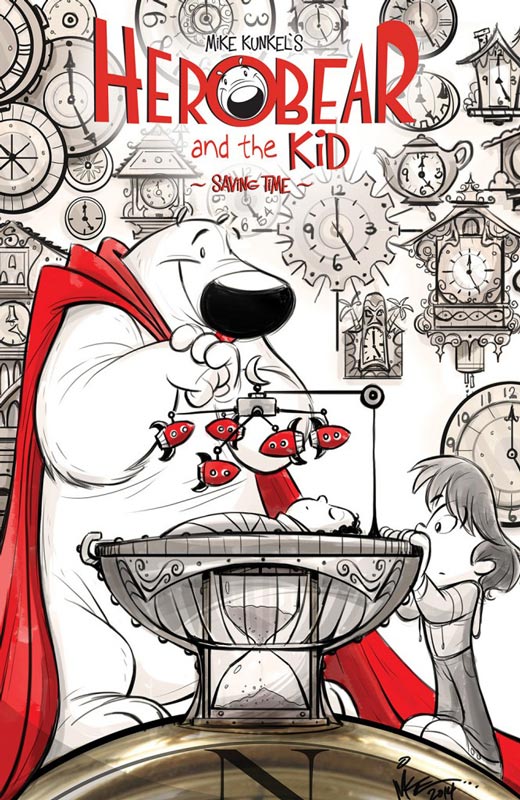 Abigail and the Snowman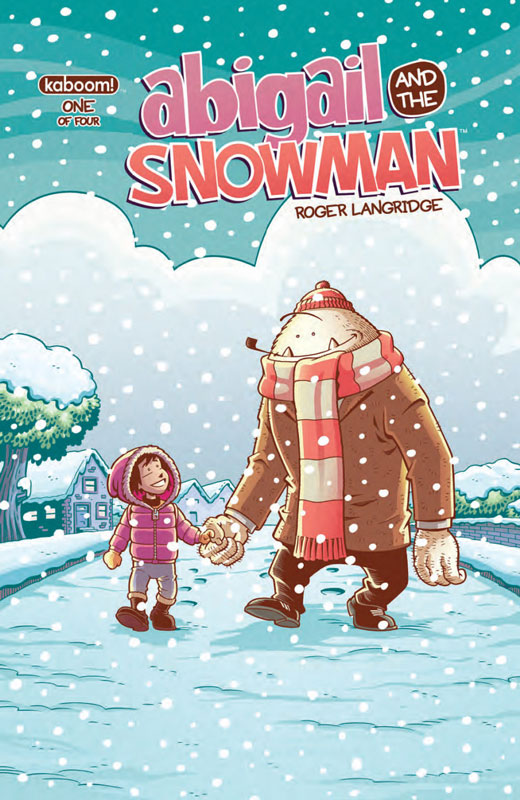 Disney Comics Uncle Scrooge

Reed Gunther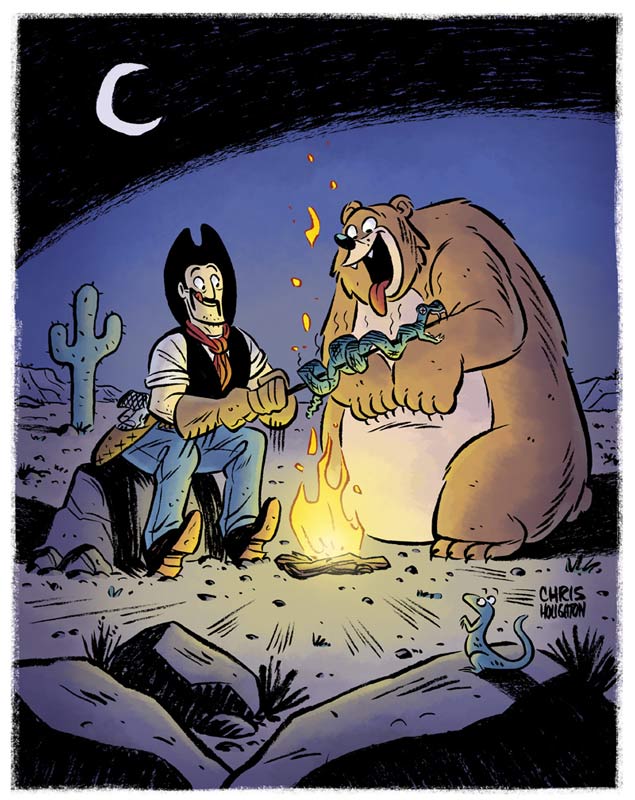 The Unbeatable Squirrel Girl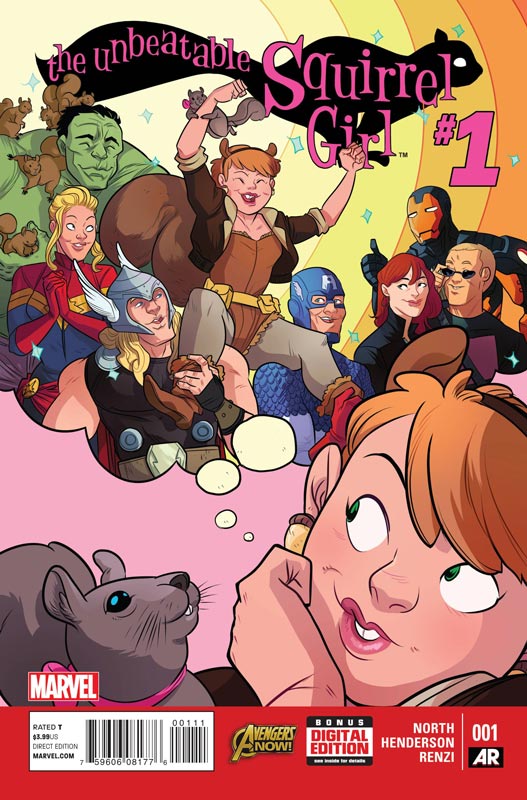 Ms. Marvel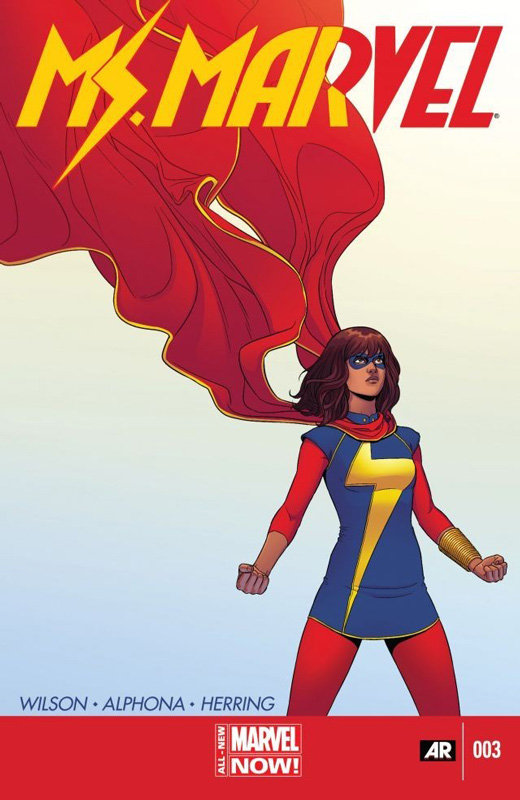 Tiny Titans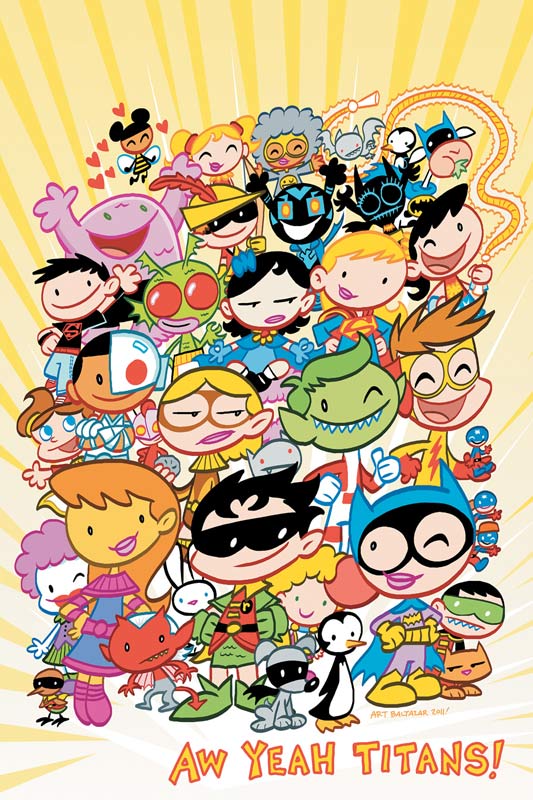 Spongebob Comics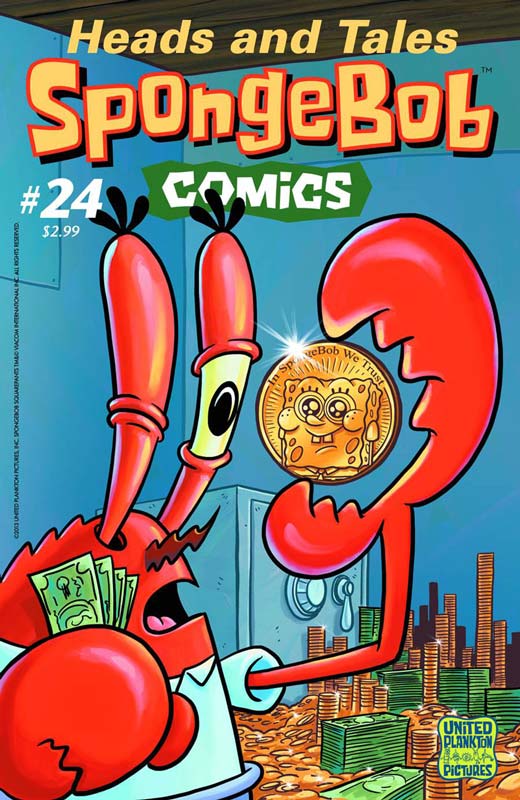 Figment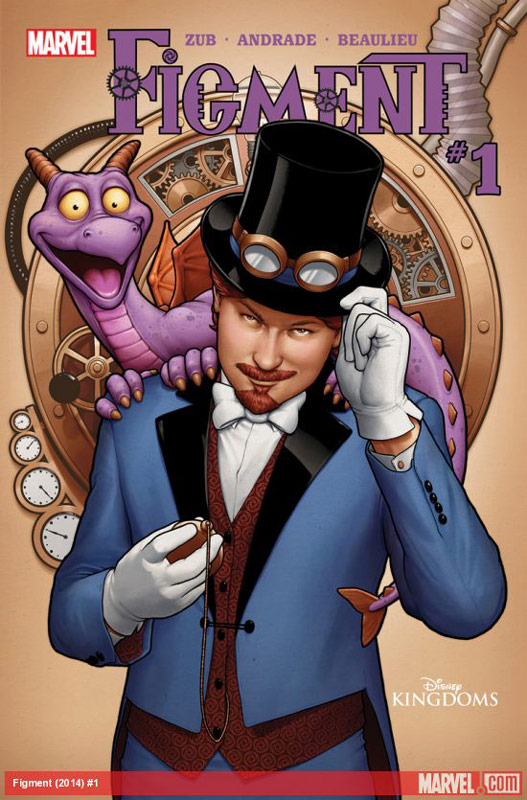 Batgirl
Gotham Academy
Batman Lil Gotham
These are just a few of their current book that are great all ages books that everyone can enjoy.