Yesterday we learned of the passing of Herb Trimpe. While Trimpe was not the flashiest artist he was an artist that was always on time with his work with solid artwork on all of the books that he worked on and one of the nicest people whom you could have ever met. Trimpe will probably be most remembered for his long running stint on the Hulk where he penciled the book for 85  issue for over 7 years on the title. He was also the artist that brought Wolverine to comics for the first time. While Wolverine was designed by John Romita it was Trimpe that brought Wolverine to life in the pages of the story.
Trimpe was a very prolific artist at Marvel during the 1970's and 1980's and did quite a few books including Iron Man, The Defenders, Captain Britain for Marvel UK that he co-created, What If?, Marvel Team-Up, Captain America, Sgt. Fury, Ant-Man, Killraven, Machine Man and many others. But it was in 1977 when he did Marvel's version of Godzilla that I will remember him the most.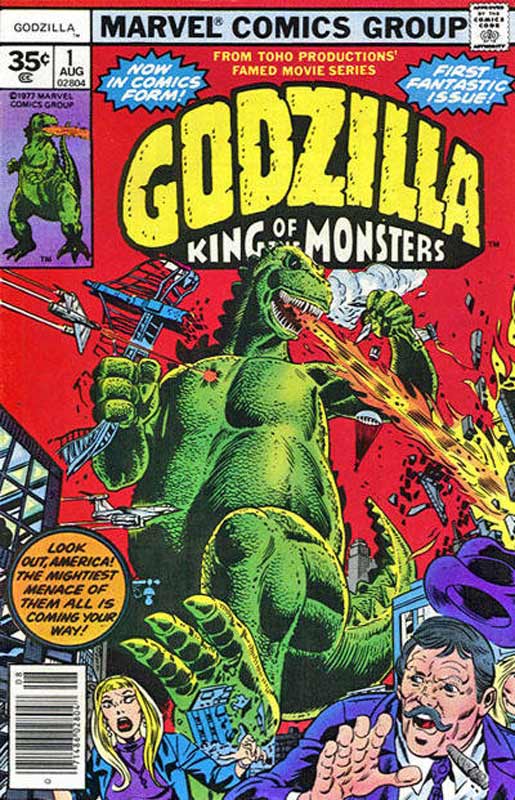 As a kid Godzilla movies were always on television and they were awesome. I remember picking up Godzilla #1 when it came out and really fell in love with the comic. Trimpe was a great choice for the book because his art style really captured Godzilla and was able to handle both the action and the dialog scenes with ease. While the book only lasted 24 issues it made a huge impression on me.
After Godzilla Trimpe was the go to artist for licensed titles at Marvel doing title like Transformers, Shogun Warriors, U.S. 1, and Indiana Jones. But it was there was one book that would fondly be remembered for many years after it had been published G.I. Joe. He drew a total of 40 various G.I. Joe books including the G.I. Joe and the Transformers crossover mini series. Recently he had done some work for the current G.I. Joe books at IDW.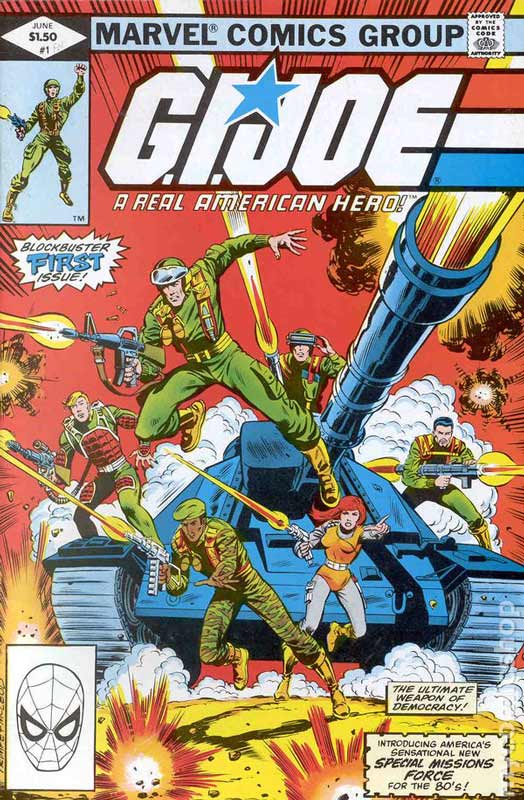 While Trimpe's art was always constantly solid the one thing that was also well-known, he was an incredibly nice and giving person. He did a lot of conventions and was always eager to draw his famous characters for his fans. He was in fact at the East Coast Comic Con this past weekend. The thing that has become very evident is the way that Trimpe touched so many comic fans over the years and how everyone has said what a great person he was.
Fred Hembeck wrote today on his Facebook page:
Although I had met him briefly several times at various parties going back a few decades, it wasn't until about ten years ago that we became good friends under somewhat unique circumstances: wife-to-be Patricia was our daughter Julie's 10th grade Spanish teacher and class counselor. Not long after the couple tied the knot, Herb presided over a once a week, full day cartooning class at the school for a semester, and he asked me to be guest instructor for a day. I agreed, but was admittedly very nervous at the prospect, as I didn't really know him all that well, and trust me, I am NO teacher. But the day went just swell, and Herb invited me to come back again at the end of the semester for another go at it. From that, a really nice friendship was formed. A year or so later, we shared High School Graduation Day together, as Patricia's daughter Natalia was in the same class as Julie. It was a small private school, and each graduating student was given the chance to make a short speech. I recall being touched by the sincerely warm remarks Natalia made about her new step-dad during her turn at the podium. I shouldn't have been surprised, though–EVERYBODY loved Herb.
Our hearts go out to Patricia, her daughter Natalia, and to all the other members of Herb's family, as well as to his many, many friends and fans. A more likable guy you'd be hard pressed to find, and it was truly an honor to consider him my friend.
Mark Evanier wrote on his blog about Trimpe saying:
After the tragedies of 9/11, Herb spent eight months working at and around Ground Zero in New York as a chaplain, helping people to cope with the death and destruction. He later authored a book about his experiences and observations. In 2002, Comic-Con International recognized his work in this area and presented him with the Bob Clampett Humanitarian Award.
I met Herb in the Marvel offices in 1970 and always enjoyed visiting with him, mostly at conventions. Occasionally when he stayed with friends in Los Angeles, we'd get together for an evening. He was a very interesting, friendly guy who cared about doing good work in comics and also cared about many, many things that had nothing do with comics or his own career. He seemed so vital and alive that it's a real shocker to hear of his passing at the age of 75. A real shocker, indeed.
I had met him a few times at various conventions and was alway eager to meet his fans. He would always take the time to talk to you and loved to draw for them. He was very friendly and to tell him how much his work meant to me as a kid reading Godzilla really meant a lot to him. While it is always sad to learn of the passing of a great talent like Trimpe he has left a wonderful legacy of great artwork that will be shared with many generations to come. The great thing about art is that it will last forever so future generations will be able to discover his work and leave a lasting impression on them like it did me.
So what better way to remember him than to show the amazing work that he did over the years