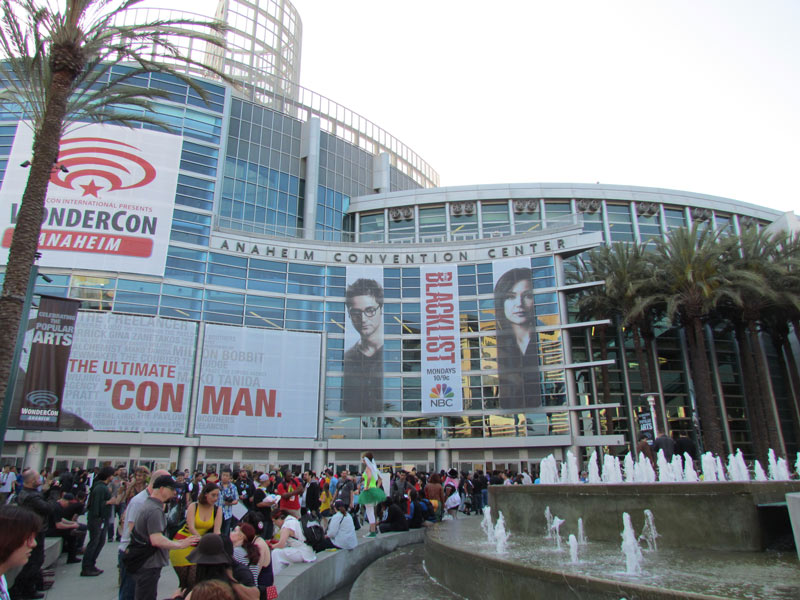 Today was the last day of WonderCon Anaheim and I spent most of the day in artist alley that I had not had a chance to see on Friday or Saturday. Artist Alley is where you will find artist of all kinds selling artwork, sculptures, books, comics and anything else that you can think of. The thing that I have liked about WonderCon is that the Artist Alley area is huge and has a great variety of stuff. Los Angeles is a hot bed of the animation industry and so you see a lot of artist do their own work and have it for sale. Most have prints of their work available at a very reasonable price that allows you to buy great art but not break the bank. I have added links to the artist website and most of them sell the prints online if you can't make it to the shows that they are at.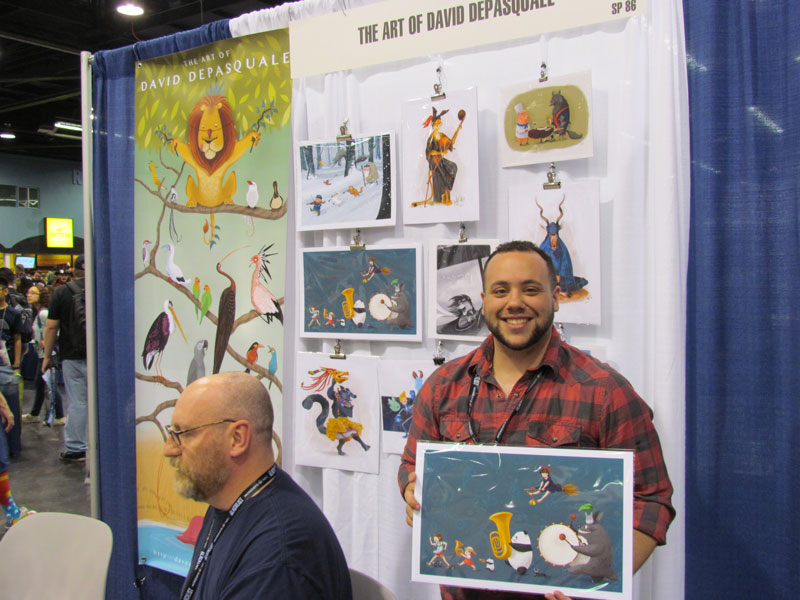 I met David last year and was very impressed with his work. He is from New York and has freelance at Walt Disney Publishing. I was immediately attracted to the Robin Hood art that he had done. Robin Hood was one of my favorite Disney movies when I was a kid and have a great fondness for it. He also did a fantastic Wreck-It-Ralph piece that was the hit of the show. This year he did a Ghibli print that I just had to get and as you can see below its gorgeous.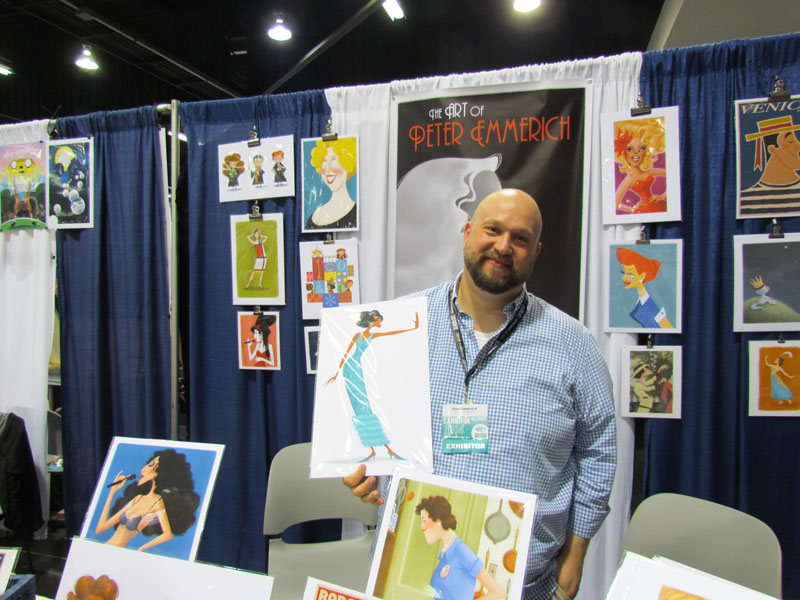 This was the first time that I had seen Peter's work and was really knocked out by it. Peter has done freelance work for Disney Publishing and has a very bold art style. A lot of his celebrity caricatures really capture a feel for the period of their work. I looked through all of his wonderful work and it was the Diana Ross piece that I ended up buying. I like Ross but am not a huge fan but there was something about the art that really spoke to me. Really great work.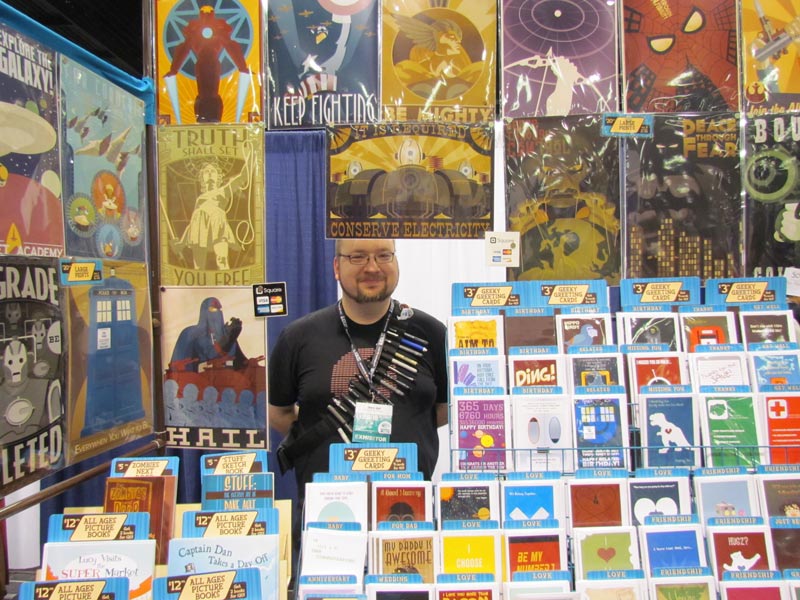 I might have seen Dane's work previously but this year I found some of is smaller prints that I really liked. He also had a great deal on them at $10 each or 3 for $20. He also had children's book that he wrote and illustrated and greeting cards.  He has a very bold style and does a lot of the print in the old advertising style of the 1950's & 1960's. He has a great humor to a lot of the art that make it really fun.
Autumn Frederickson & Mark Dos Santos 
Mark and Autumn have been doing conventions for quite a while and they both do some of the best prints around and they are super affordable. I have been buying their work for years and I always seem to find something new that they have done. They have also started to collaborate on pieces and one of my favorites is the Last Unicorn print that is just gorgeous. It capture the style of the animated film and is beautifully colored.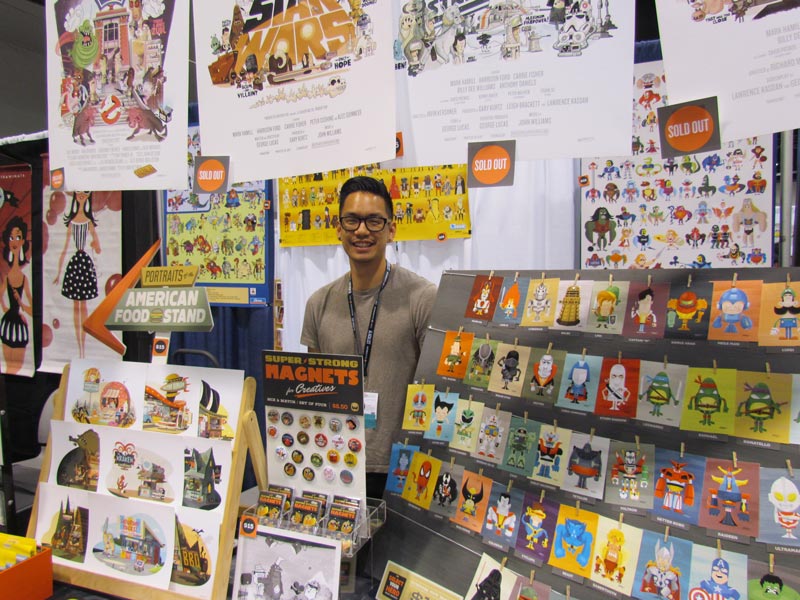 I first discovered Christopher's work at last years WonderCon and loved the style of his art and the great pop culture and toy references and of course giant monster movies. He has done a lot of commercial work for big companies but his personal work is where you can see the passion at work. His bold use of color and style make his art really pop. I guarantee that there is something that he has for sale that you will fall in love with.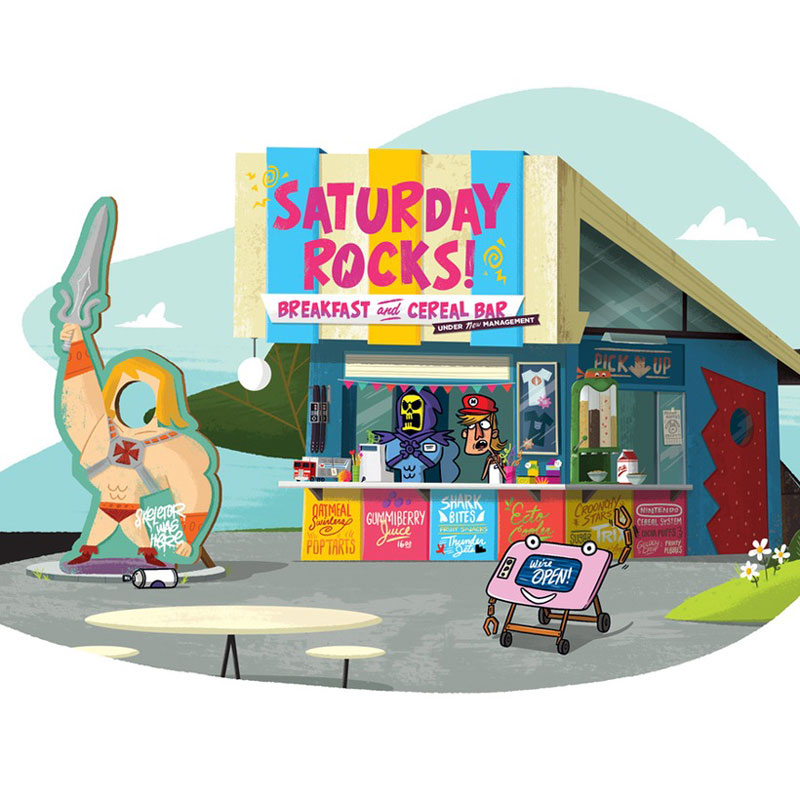 Mike and Victoria both worked in the animation industry at both Disney and Dreamworks and decided to do there Extra Curricular Activities that they did on the side full-time. They not only do wonderful prints but have done a really great all ages book Curiosities  and the super cute Zoom Zoo Alphabet Flash cards. They also had one of the coolest booths in artist alley.
This was Gregg's first convention and he had development artwork for a project that he is trying to get off the ground. Unfortunately he has not put the artwork on his website yet but he has done a really cool book called Cinematics Storybook Workshop.Cinematics Storyboard Workshop 2nd Edition is a practical guidebook for the entry-level storyboard artist that explains the core concepts necessary to start creating professional production level storyboards for film, animation and video game cinematics.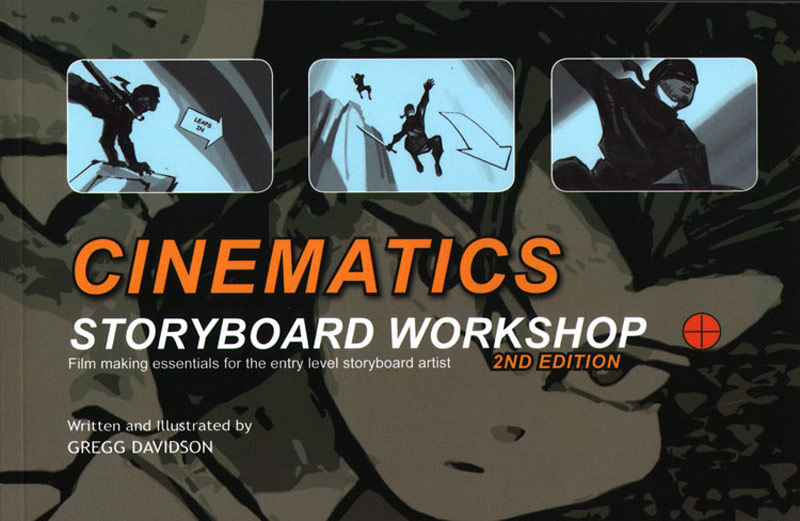 Scott Shaw!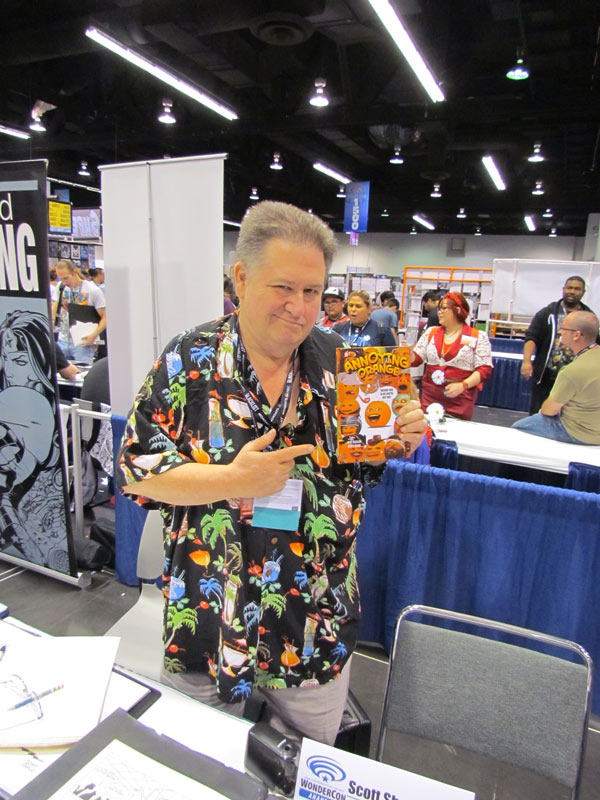 Scott is one of the best cartoonist around. If you want the best Hanna-Barbera sketches then you have come to the right man. Today I had him do Muttley from the Wacky Races and as you can see below it is fantastic. He also does a great show at conventions called Oddball Comics where he show real strange and suggestive comic book covers that were put on the comic racks. He did the show on Friday and I have included some of the covers below. What is missing is Scott's great commentary that he does during the show. He is such a wealth of comics history that you will not only laugh but actually learn the history at the same time. He is currently doing the Angry Orange book for Paper Cutz. Make sure that if you are at a show and Scott is there make sure that you see his Oddball show or stop by his table and buy a book or artwork. He is also one of the nicest guy's you will ever meet and has the best stories.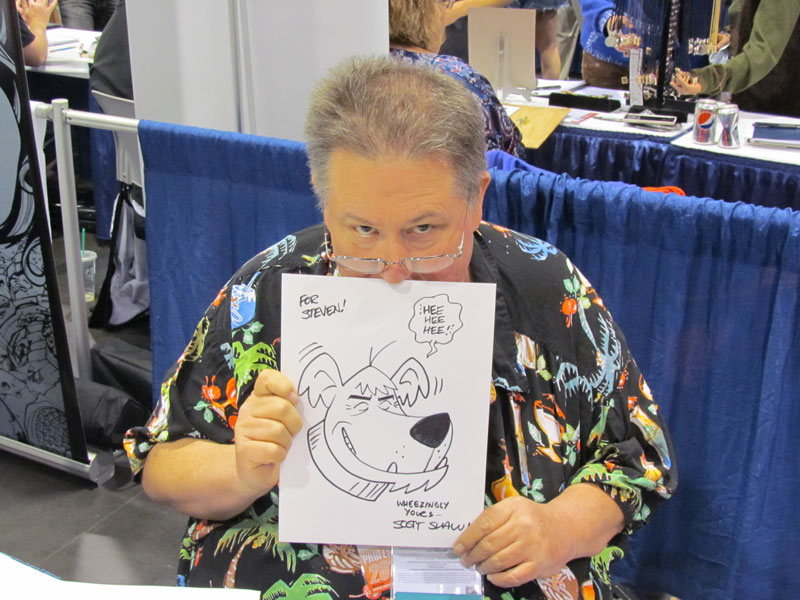 After Artist Alley where I spent way too much money. I wandered around the dealers room and Acme Archives had some really nice prints that you can buy online.
I stopped back by the DC Comics booth and got more pictures of the Batman 75th Anniversary action figure display.
The Nintendo booth was packed again but was able to get a quick shot of the Mario Kart that you could get your picture taken in.
Warner Archives not only had a number of panels again this year they also had a booth. Sadly they were not selling their product like they did last year and the never heard the end of it. They are going to hopefully sell again next year.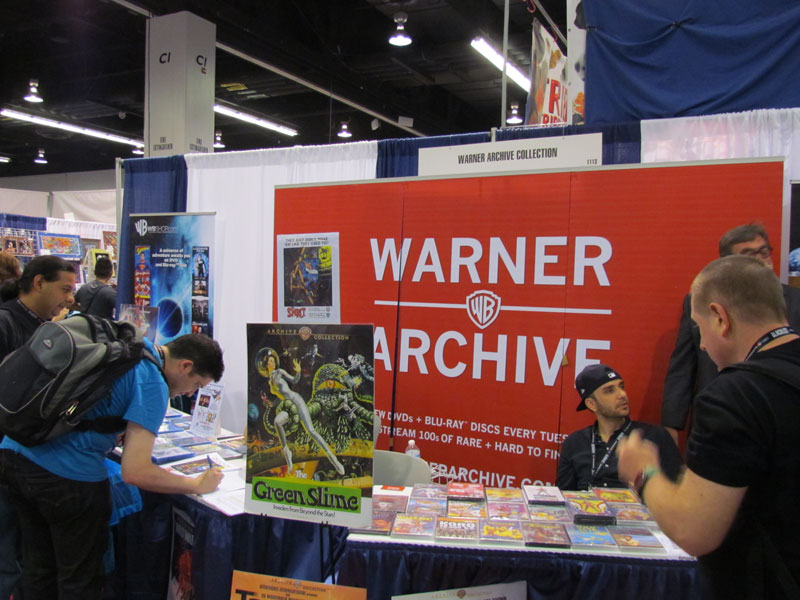 The Cosplayers were back on track today with some really imaginative costumes. One of the best ones was a girl that dressed as as Aang from The Last Airbender and had her head shaved. I told her that I was impressed with her dedication and she told me that she had her hair donated to Locks of Love that gives hair to make wigs for children that are going through cancer treatment. That story really made my day and just show how great the fandom community can be. I sadly forgot to get her name but hope she see this on the website. I gave her a card and told her that I would tell her story on the site.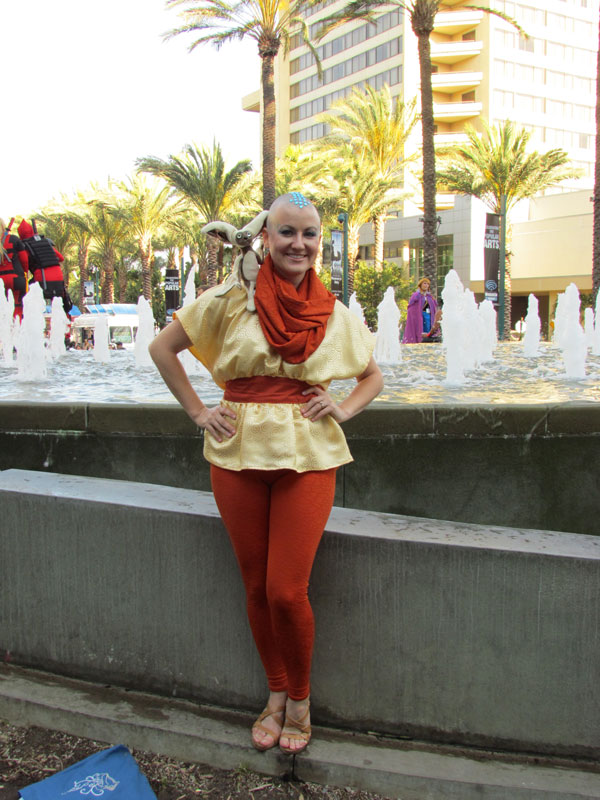 Here are some of the other cosplayers that I ran across. There was one that I missed but thankfully Amy Ratecliff  got a great shot of the talk of WonderCon Baby Predator. Another fun one was the kids from Bob's Burgers who really got into getting great photo fun. Cutter form Elfquest was a great outfit. Aurora from Sleeping Beauty was very nice. I really liked the Bombshell Babe Wonder Woman.