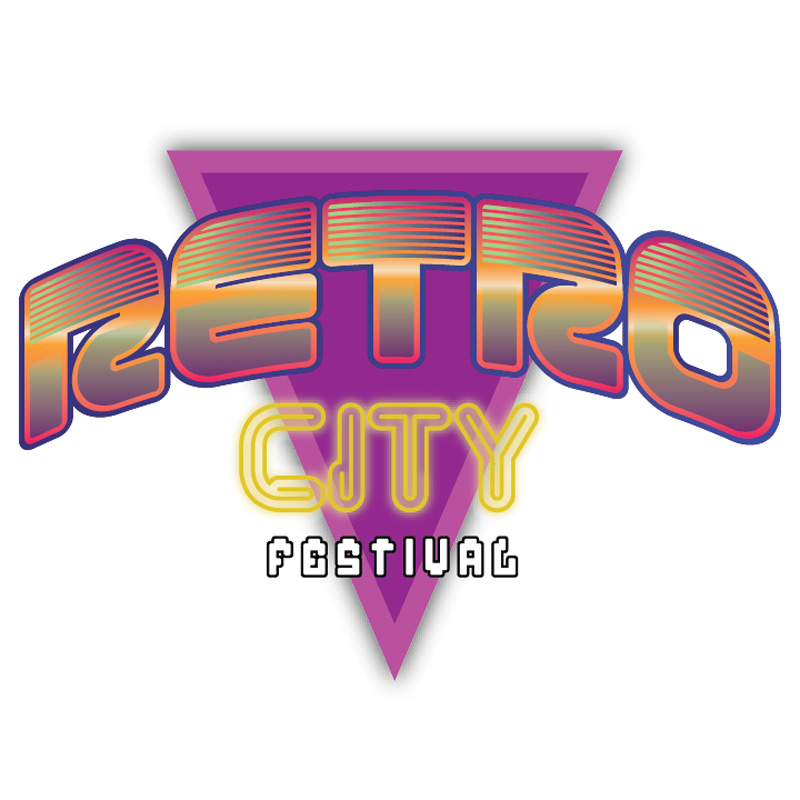 This coming weekend (January 20 & 21 2018) will be the first Retro City Festival that will be at the Pomona Fairplex and I had a chance to speak with the very busy founder Steve Torres and ask him a few questions about the event and what it's all about. At just 37 years old he is the owner of two videogame stores Lost Levels in Fullerton and Super Video Game Bros. in Diamond Bar. He help start the SoCal Retro Gaming Show but wanted to create a more community based event that was not only about getting the classic collectors together but present the history of videogames in a welcoming environment.
At the end of the interview there is a preview of some of the items that are from my personal classic videogame collection and a chance to win 2 free weekend passes to the Festival.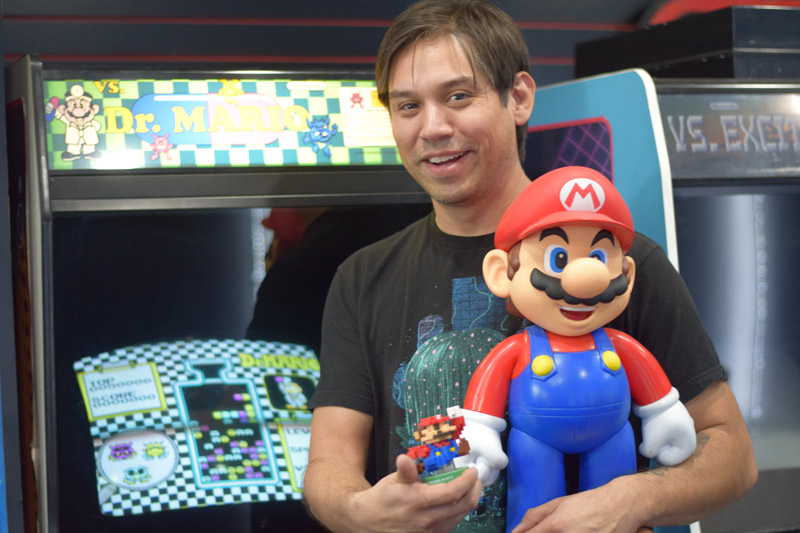 How did you get into the videogame business?
So in 2002 I started to collect I've always been collecting as a kid everything that I got in a box I didn't want to throw it away but when I started the business in 2002 I thought that I was the only one that was who felt this way about videogames and collecting them so I loaded up inventory to open my online store in 2004 and my first physical store in 2006. We started the brand as look were helping you complete your collection and that was out motto. what are you looking for.
I always felt that there wasn't a store or company that wouldn't care for the actual collector but caring to monetized collecting and making money. Our philosophy was what do you need. Over the years we have collected a big following of people who liked what we were doing and gathering inventory for their collection and it just turned into a business.
It's like with our lost level store in Fullerton, and what do the people want? We started as a retail store and for the longest time that worked great and in about 2010 to 2012 it blew up and everyone was a videogame collector. Everyone wanted to buy stuff and be part of the industry. And it was awesome because I thought that it was cool that everyone wanted to be a collector like me and I wasn't by myself anymore. But I also noticed that everything was going up in value and this was getting crazy. Games that I sold in 2008 for $15 was now going for $800 now. What I noticed was that a community was arising from it and started to change our business model to be more interactive with our customers and that was really noticeable at Lost Levels location.
In 2010 we started customer appreciation things like inviting customers over to my house and play console set ups do trading, do raffles, and there were arcade games there. It was the comradery  of hanging out and having fun and talking to each other and getting to know each other and it was excellent. and I think that is what I most enjoy about it now.
The whole buy sell and trade aspect is still pretty strong, but I really enjoy the partnership and conversations that I have with other collectors. Because when I started I felt alone so now the party is bigger, so make it even bigger so that is the back story to the Retro City Festival so let's make this show larger. So its only going to be as large as the community wants it.
So I rented out that big hall at the Pomona Fairplex and said wow 42,000 square feet how am I going to do this and it filled up instantly and with me not really trying but just telling people who I was doing this and they would instantly say that they were on board. I tried to make sure that they had everything that they needed and it just grew from that. It just started from a passion. A business is a passion, if you use your passion as a business then it will succeed no matter what.
I have a criminal justice degree that was my previous career had a great job but got laid off and found another job right away but it made me think that if I got laid off quickly and was the golden boy at that job I didn't want to do that anymore and that I wanted to work for myself. I started to do research on starting your own business and I found out doing your passion is the best thing ever and if you can make it happen your dream will come true.
So with the Retro City Festival your priority is the gaming community with inviting SC3 (Southern California Classic Collectors), Arcade Expo and it seems like you want to grow something that has been missing from Southern California. I'm trying to bridge the gap between groups in the community that I have met over the last few years. I've met a lot of great people in the last two years trying to collaborate with them and there is something here but we all need to work together to make it happen. Things like the Retro City Festival one person can't do or ten people can't do, it needs the whole community to back it up and that is the theme of the Retro City Festival is to bridge the gap between all of the collectors that have been there before and all of the new people joining the party so they can introduce themselves to each other and to find out that they are best friends but don't know it yet.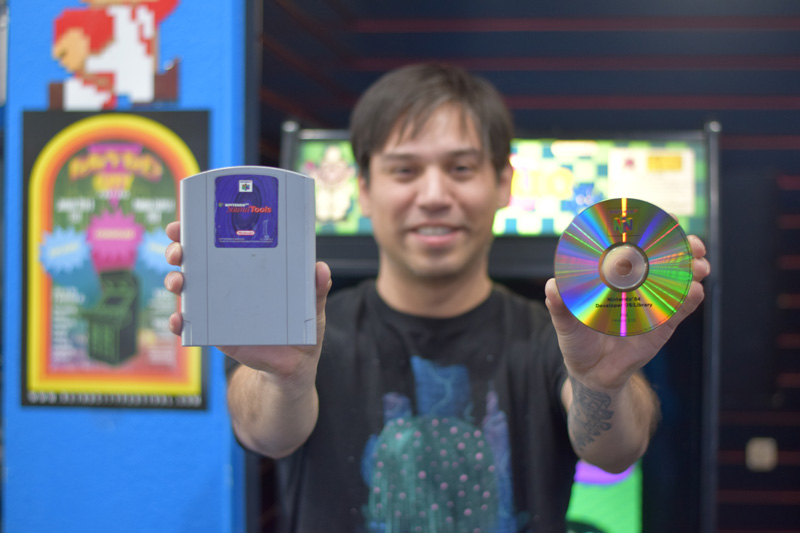 You have run some past shows and that has led up to this, but the one thing that I have noticed that family is very important. Not only the classic video game collectors but families with kids because they are the future of continuing this community.
We have to show them what an arcade is. We have to show them what an Atari 2600 is and they love it. We have to pass that on and teach them what the history of the games that they might be playing on a tablet or the 3DS. It's good to know the history of where these games came from and give them a new appreciation and it gets them into new things.
What is your goal for now and in the future for Retro City Festival?
I just want to have fun with this and for people to have fun with this also. I want Retro City Festival to be a positive event. Where people are excited for future events because they had a great time at a previous show. I know that I have had a great time at other shows. And the most important thing is the social aspect of this show. For all of us to meet in one room and be able to talk to others in person instead of a forum I think that is pretty cool. I what that for this show and for people to go to mingle, buy and trade and play in tournaments and that is what I really want to grow from this show.
Also give people an ownership in this show and to make sure that this show doesn't happen without them. For them to be a part of it and that is what I hope to see that everyone will be part of the show. Staff, Exhibitors, Guests and Volunteers will have badges and the attendees will have wrist bands. So the attendees will notice this and hopefully want to get involved with the show in a more hands on capacity and help contribute to the next show and allow them to become part of the show. There will be cool pins that only people involved in the show will get and that they will want to be part of this show in the future.
So here is how you can win two free passes to this weekends Retro City Festival. Just email your name and your favorite classic video game to steven@popculturemaven.com and the two passes will be available at the ticket booth for you. You have until 5pm on Friday January 19th to enter. 1 winner will be chosen randomly from the emails and will be contacted to get a phone number to contact the winner. No purchase necessary and Pop Culture Maven and Retro City Festival are not responsible for lost email entries. All decisions are final and the prize has no cash value.
It's a $50 value and gets you into the show an hour early on Saturday. The tickets are courtesy of Retro City Festival and Pop Culture Maven.
Here is a layout of the show and a few photos of some of the classic videogame items from my personal collection that will be on display in the history cases. You will see very rare items from the history of videogames. I guarantee you will see many things that you have never seen before so bring your camera to the show.