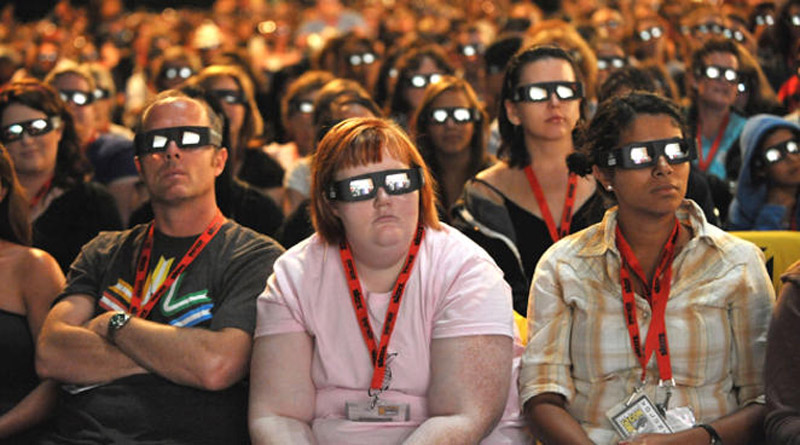 There are so many panels going on at San Diego Comic Con that it's sometimes hard to figure out which ones to go to. The one thing that I have learned over the years is that with a lot of the panels are filled sometimes one or two panels before the one that you want it's a really good idea to have a couple of backup panels to head to if you can get into some of the panels. Here are some of my choices for panels that might be a bit easier to get into or are ones that might be off your radar. Most of these panels are not the movie or television panels that most people are already familiar with. And there are a lot of those panels that I will be going to also. Sometimes the smaller panels can be really great and a lot of times better than the bigger ones. I have compiles the list by day and put the times next to them. There are a few bigger panels that I have included that might be off of some people's radar but are still worth going to. This also will show that there are lots of great panels to go to other than going to the bottom of hell known as Hall H or Ballroom 20. So spice up your SDCC experience this year by venturing out to other panels that you might not have noticed. Trust me you will have a better time and actually see a lot more panels. For fun I found artwork from past SDCC program covers for each day of the schedule.
Thursday
 
God Is Disappointed in You with Shannon Wheeler & Mark Russell Room 32AB 10:00am to 11:00am
God Is Disappointed in You, published by Top Shelf, is the tongue-in-cheek "condensed" version of the Bible you never knew you needed-hilariously modern, but surprisingly authentic-with illustrations and gags by New Yorker cartoonist Shannon Wheeler (Too Much Coffee Man). Wheeler and writer Mark Russell join together for an hour of unforgettable irreverence, including Q&A, audience sketches, and the hilarious-yet-accurate "ten-minute Bible." Plus: a taste of the new audiobook, read by Dr. Venture himself, James Urbaniak (The Venture Bros.)!
Flesk Publications Exposed! The Artists Spill Their Guts! Room 28DE 11:00am to 12:00 pm
With a lineup including Frank Cho (Drawing Beautiful Women, Savage Wolverine ), Terry Dodson (Red One, Uncanny X-Men), Mark Schultz (Xenozoic, Storms at Sea), and William Stout (Hallucinations,Legends of the Blues) talking new projects-and publisher John Fleskes frankly discussing future Flesk titles and the latest on the renowned Spectrum Fantastic Art series-you can expect an entertaining hour!
Spotlight on Bill Finger, the Co-Creator of Batman Room 411:30am to 12:30pm2014 marks the 25th anniversary of the movie Batman, the 50th anniversary of Batman's "New Look," the 75th anniversary of Batman's debut, and the 100th anniversary of the birth of Bill Finger, the Caped Crusader's uncredited co-creator. Not only did Bill Finger breathe life into Batman, Robin, Alfred, Commissioner Gordon, Gotham City, and one fantastic villain after another, he co-created bat-free icons such as Green Lantern, Wildcat, and Lana Lang. Bill's only living descendants Athena Finger (The Cape Creator: A Tribute to Bill Finger) and her son Benjamin invite you to celebrate the life and achievements of the man who first put the dark in the Dark Knight. Dr. Travis Langley (Batman and Psychology: A Dark and Stormy Knight) moderates a bat-tastic panel, featuring Bob Kane's biographer Tom Andrae (Batman and Me), writer Mark Evanier (Bill Finger Awards), actress Lee Meriwether (Batman: The Movie's Catwoman), author Marc Tyler Nobleman (Bill the Boy Wonder: The Secret Co-Creator of Batman), Cartoons Arts' Jens Robinson (son of Joker co-creator Jerry Robinson), and executive producer Michael Uslan (Batman, The Dark Knight film trilogy), plus special messages from legends like DC's last surviving Golden Age artist, Wildcat co-creator Irwin Hasen.
CBLDF: Using Graphic Novels in Education Room 30CDE 12:00pm to 1:00pm
Comics and graphic novels are amazing resources for inspiring a love of reading and learning among students of all ages. CBLDF experts Betsy Gomez, Meryl Jaffe, Carol Tilley, and more examine how to use comics in classrooms, and provide strategies for combating the confusion that often leads graphic novels to be targeted by censors. They'll also offer suggestions for how to use specific comics in the classroom. Bring your challenges, questions and success stories!
Meet Bill Plympton Room 23ABC 12:00pm to 1:00pm
Meet Bill Plympton, "The King of Indie Animation," and find out his plans for his new animated feature, Cheatin'. The film premiered at Slamdance in 2014 and is on the festival circuit now-find out what it took to run a successful Kickstarter campaign that raised over $100,000 to help finance the production of the film. Bill will screen some of his recent work, including music video The Deep End and clips from Cheatin', and discuss his method for making hand-drawn cartoons in the new digital age. Also appearing will be Jim Lujan, who's co-directing the upcoming animated feature Revengeance with Bill, so come and get an early look at this "biker revenge dark comedy." Plus everyone who attends will get a free Bill Plympton drawing!
Batman in the '70s Room 5AB 1:00pm to 2:00pm
In celebration of Batman's 75th birthday, panelists look back at a crucial decade in the life of the Caped Crusader. It was a time of change as new writers and artists brought forth new interpretations of this classic character. On hand to discuss it are many of the those who were there: Neal Adams, Denny O'Neil, Michael Uslan, Len Wein, and Anthony Tollin, along with moderator Mark Evanier.
CBLDF: The History of the Comics Code Room 30CDE 1:00pm to 2:00pm
60 years ago this month, comics were put on trial in a nationally televised Senate subcommittee hearing that had shattering repercussions for this great American artform. The Comic Book Legal Defense Fund presents the shocking history of moral panic that led to this historic hearing and the birth of the Comics Code Authority, which regulated the medium's content for more than 50 years. CBLDF executive director Charles Brownstein tells the tale at this CBLDF presentation.
Female Heroes, Then and Now Room 32AB 1:00pm to 2:00pm
This year marks the 25th anniversary of Heartbreakers, a groundbreaking science fiction series that was one of the first action comics starring female heroes, and the only one written by a woman when it debuted in Dark Horse Presents. Today, there are more women than ever reading and creating comics-not to mention cosplaying and writing about comics-but it seems a lot of the old biases are still entrenched. What's changed in 25 years, and what hasn't? Join Heartbreakers creators Anina Bennett and Paul Guinan, along with friends Jimmy Palmiotti (Painkiller Jane), Kiala Kazebee (Vaginal Fantasy), Allison Baker (Monkeybrain Comics), and Claire Hummel (Bioshock: Infinite), for a lively discussion of sexism, science fiction, comic books, and geek culture.
Meet the Flintstones, Meet George Jetson: Hanna Barbera Beginnings Room 24ABC 2:30pm to 3:30pm
Wouldn't it be great to be a fly on the wall in 1963 in Hanna Barbera Studios with three men who helped make it such an essential part of cartoon history? Comic-Con special guest animator Willie Ito gathers his friends and cohorts Tony Benedict (writer, Flintstones, The Jetsons) and Jerry Eisenberg (layout artist, Flintstones, Jetsons) to discuss what made early Hanna Barbera into the powerhouse of cartoon history it became. Moderated by Leslie Combemale (film artist advocate/owner, ArtInsights Animation & Film Art Gallery).
Just What Does an Editor do? Room 5AB 3:00pm to 4:00pm
We've seen the job title, but what does it mean? There are lots of answers — join veteran editors Barbara Randall Kesel, Bob Schreck, Joe LeFavi, Maggie Thompson, Shannon Eric Denton, and others for some of the many answers!
IDW Artist's Editions Room 4 3:30pm to 4:30pm
Artist's Edition editor Scott Dunbier blathers on and on about Artist's Editions past, present, and future. There will be a couple of cool announcements as well as special guests Walter Simonson and IDW president (and art lover) Greg Goldstein-what more could you possibly want?
The Sergio & Mark Show Room 8 3:30pm t 4:30 pm
Usually, this is the panel where Sergio Aragonés and Mark Evanier make empty promises of more Groo the Wanderer to come. This time though, there actually is new Groo with the release of the long-awaited Groo Vs. Conan miniseries from Dark Horse, to be followed closely by a new series of new Groo stories and a new series of old Groo stories and you'll hear all about it at the panel with Sergio and Mark and Stan Sakai and the world's hardest-working colorist, Tom Luth.
Hannibal: Embrace the Madness Ballroom 20 4:45pm to 5:45pm
Join the creative minds behind the award-winning TV series Hannibal. The menu will include executive producer/creator Bryan Fuller, executive producer/writer Steven Lightfoot, director David Slade, executive producer Martha DeLaurentiis, and stars Caroline Dhavernas (Dr. Alana Bloom), Scott Thompson, and Aaron Abrams (Special Agents Jimmy Price and Brian Zeller), in a panel moderated by Jonathan Ross. They'll serve behind-the-scenes discussion from the second season, paired with sneak previews of what's to come in season 3, not to mention a few surprises along the way. Bon appétit, Fannibals!
Vertigo: Defy Conventions Room 5AB 6:00pm to 7:00pm
Vertigo is ready to blow your mind with trend-setting comics and top-notch talent, including Lee Bermejo (upcoming Suiciders), Mark Buckingham (Fables, Fairest), Tula Lotay (Bodies), Simon Oliver (FBP: Federal Bureau of Physics), Scott Snyder (American Vampire, The Wake), and others! From horror to mythic fiction to sci-fi and beyond, see what amazing new ideas are coming your way from the imprint that's on a mission to defy all your expectations!
Reinventing Horror Room 5AB 7:00pm to 8:00pm
For seven years at Comic-Con, Mark L. Miller (Ain't It Cool News, Pirouette) has gathered a ghoulish ensemble of creative minds to discuss and dissect how they create nightmares and what (if anything) scares them. This year, writer Joshua Hale Fialkov (The Life After), director Adam Wingard (You're Next), Matt Pizzolo (co-publisher Black Mask Studios), writer/director Zack Parker (Proxy), writer Brandon Seifert (Witch Doctor), and Couper Samuelson (EVP at Blumhouse, Insidious 2) join Mark to discuss how to reinvent and revitalize the horror genre; pushing new limits, twisting new concepts, and crafting new terrors to keep you up at night.
The Lost 1978 Comic Book Documentary Room 26AB 7:30pm to 8:30pm
John Siuntres (Word Balloon Comics Podcast host) and Mark Waid (Thrillbent Comics) present this rarely seen in the U.S. short film. In 1978 the Canadian TV Show Behind The Scene produced a 20-minute look at the comic book business featuring footage shot at the offices of DC and Marvel Comics. Narrated by comedian Jonathan Winters, the film stands as a time capsule look at how comics were made and marketed in the pre-digital world of the mid-20th century. You'll see footage and comments from Stan Lee, Archie Goodwin, Neal Adams, Julie Schwartz, Denny O'Neil, Jim Steranko, John Romita, and many more! The audience will get the chance to answer trivia questions about the footage they see and win prizes.
Batman '66 Hall H 6:00pm to 7:00pm
Holy Bat Panels! Get all the details on the most anticipated home entertainment release in fanboy history when Warner Bros. Home Entertainment reunites pop icons Adam West, Burt Ward, and Julie Newmar on the Hall H stage for a Bat-tastic look at Batman: The Complete TV Series. The actors behind Batman, Robin. and Catwoman, along with moderator Ralph Garman, will give you an inside sneak peek at all the exclusive content within this blockbuster home entertainment release, as well as exhibiting dazzling HD remastered footage from the landmark series. Batman: The Complete TV Series will be released in November 2014.
Friday
Spotlight on Neal Adams Room 9 10:00am to 11:00am
Comic-Con special guest Neal Adams (Batman, X-Men, Ms Mystic) is one of the living legends of comics. His impact on the Dark Knight, nearly 30 years ago, paved the way for a darker Caped Crusader, one that echoes in the movies and animated shows that we all love. From being a champion of creator rights to drawing just about every iconic comic book character who ever graced a page, Neal Adams has done it all, and he talks about some of it in this Spotlight panel!
Will Eisner: Teacher and Mentor Room 29A 10:am to 11:00am
For a magic moment, New York City's School of Visual Arts had Will Eisner, Harvey Kurtzman, and Art Spiegelman all teaching classes on comics. Hear stories about those classes from students Joe Quesada (Marvel Entertainment), Drew Friedman (Heroes of the Comics), Batton Lash (Supernatural Law), Mike Carlin (DC Entertainment), and a surprise guest. Plus a not-to-be missed discussion about Will Eisner's other educational efforts. Moderated by Paul Levitz, who is writing Will Eisner: Champion of the Graphic Novel for release next year by Abrams ComicArts.
The Black Panel Room 5AB 10:00am to 11:30am
This year's panelists feature media movers and shakers from film, television, comics, and music: Orlando Jones (Sleepy Hollow, MAD TV), Ne-Yo (actor, artist, writer, singer, etc.), J. August Richards (Angel, Marvel Agents of S.H.I.E.L.D.), Kevin Grevioux (I, Frankenstein; Underworld), Cree Summer (Batman Beyond, Rugrats, A Different World), and Erika Alexander (Living Single, Concrete Park). The Black Panel is produced by Tatiana El Khouri and hosted by its founder, Michael Davis.
Rocky and Bullwinkle Short U.S. Premiere & Panel Room 8 11:30am to 12:30pm
In celebration of the 55th anniversary of Rocky and Bullwinkle, join Twentieth Century Fox Home Entertainment and DreamWorks Animation for the U.S. premiere of a new Rocky and Bullwinkle short that will appear on the upcoming release of Mr. Peabody & Sherman on Blu-ray and DVD on October 14. Director Gary Trousdale (Beauty and the Beast) and executive producer and Bullwinkle Studios president Tiffany Ward (daughter of Jay Ward) discuss the film and the legacy of Rocky and Bullwinkle on animation, followed by a Q&A session moderated by film critic and animation expert Leonard Maltin (Of Mice and Magic).
Spotlight on Batton Lash Room 4 12:00pm to 1:00pm
Comic-Con special guest writer/artist Batton Lash celebrates 35 years of is characters Wolff & Byrd Counselors of the Macabre, from newspaper strip to the Supernatural Law comic books, webcomic, and graphic novels. Interviewed by author/futurist Rob Salkowitz, Batton will discuss his influences, self-publishing, crowdfunding, the mixing of humor and horror, writing for Archie and Bongo, and his new series for Aces Weekly, "The First Gentleman of the Apocalypse."
Archie Forever: Life, Afterlife, and Beyond Room 4 1:00pm to 2:00pm
Learn about the story that shocked the world-the Death of Archie-and find out more about the hit horror series Afterlife with Archie. Get exclusive news on upcoming classic Archie storylines, the new Sabrina ongoing series, and what's to come from Archie's superhero imprint. The panel features Jon Goldwater (co-CEO/publisher), Victor Gorelick (co-president/editor-in-chief), Mike Pellerito (president), Roberto Aguirre-Sacasa (chief creative officer/writer of Afterlife with Archie), Francesco Francavilla (artist of Afterlife with Archie), Dan Parent (writer/artist, Kevin Keller), Michael Uslan (writer, Farewell, Betty & Veronica), and moderator Alex Segura (SVP-publicity and marketing/editor of Red Circle Comics). Plus, an exclusive gift bag ticket!
A Celebration of Walt Kelly's 101st Birthday Room 8 3:30pm to 4:30pm
Last year, we had such a good time celebrating the 100th birthday of the creator of one of comics' great newspaper strips that we've decided to keep the party going. Kelly's magnum opus, Pogo, is now receiving its first ever complete reprinting in an Eisner-winning series from Fantagraphics Books. Let's remember him with David Silverman (The Simpsons), Jeff Smith (Bone), comic historian Maggie Thompson (Comics Buyer's Guide), film critic Leonard Maltin, Carolyn Kelly (co-editor of the Complete Pogo series and Walt's daughter), and moderator Mark Evanier (Groo the Wanderer).
Digging E.T.: Behind the Scenes of the Xbox Originals Documentary, Atari: Game Over Room 5AB 3:30 to 4:30pm
Comic-Con fans will get the first glimpse at Atari: Game Over, the Xbox Originals documentary that chronicles the fall of the Atari Corporation through the lens of one of the biggest mysteries of all time, dubbed "The Great Video Game Burial of 1983." As the story goes, the Atari Corporation, faced with overwhelmingly negative response to the E.T. video game, disposed of hundreds of thousands of unsold game cartridges by burying them in the small town of Alamogordo, New Mexico. Atari founder Nolan Bushnell, original Atari video game designer Howard Scott Warshaw (E.T., Yar's Revenge, Raiders of the Lost Ark), two-time Academy Award-winning executive producer Simon Chinn (Searching for Sugar Man and Man on Wire), Emmy Award-winning executive producer Jonathan Chinn (FX's 30 Days and PBS's American High), director Zak Penn (X-Men 3, Avengers, and Incident at Loch Ness), Fuel CEO Mike Burns, and more as they take fans behind the scenes and share an inside look into the making of this weird and wonderful film. Moderated by Larry Hyrb (Xbox's Major Nelson).
Bob's Burgers Indigo Ballroom, Hilton San Diego Bayfront 4:00pm to 5:00pm
You never know what to expect from the cast and producers of Bob's Burgers. Creator and executive producer Loren Bouchard, executive producer Jim Dauterive, and the hilarious cast including H. Jon Benjamin, Dan Mintz, John Roberts, Kristen Schaal, and Larry Murphy will entertain with never-before-seen footage followed by a Q&A panel discussion.
Archer Screening and Q&A Indigo Ballroom, Hilton San Diego Bayfront 5:00pm to 6:00pm
The popular animated comedy revolves around the International Secret Intelligence Service (ISIS) and its employees who use every covert operation and global crisis as another excuse to undermine, sabotage and betray each other for personal gain. See an exclusive screening of an original short animation piece created specifically for SDCC, plus the upcoming never-before-seen season 6 premiere episode. Then join the voice cast of H. Jon Benjamin (Bob's Burgers), Aisha Tyler (The Talk), Chris Parnell (21 Jump Street), Judy Greer (Arrested Development), Amber Nash (Frisky Dingo), and Lucky Yates (Good Eats), plus creator Adam Reed (Sealab 2021) and co-executive producer Casey Willis as they discuss bringing this animated series to life.
The State of the Animation Industry Room 4 5:00pm to 6:00pm
How is animation doing in 2014? How can I enter the field? Is 2D dead? Panelists Miguel Jiron (Despicable Me 2), Raul Garcia (Melon Digital S.L.), Brooke Keesling (Cartoon Network), Steve Hulett (The Animation Guild), Danny Young (Blurr Studios), and moderator Tom Sito (Beauty and the Beast, Shrek) discuss the industry across all disciplines as it is today, from motion picture production to creating animated shorts for the Internet. The panel will also talk about how animators find and create jobs.
We Are Husbands and You Can Too! Room 23ABC 5:00pm to 6:00pm
The creators and creative staff of Husbands (Brad Bell, Jane Espenson, Sean Hemeon and director Eli Gonda) talk about the huge year in the history of this progressive comedy, moving to a network home on CWSeed, and earning CW's first Writers' Guild Award nomination ever. They'll also discuss the future of the show and the democratization of TV making and walk you through how you can create a TV empire and change the world. This panel will be moderated by Jenna Busch.
Showtime Presents the Will Eisner Comic Industry Awards Indigo Ballroom, Hilton San Diego Bayfront 8:00pm to 10:30pm
The 26th annual Eisner Awards (the "Oscars" of the comics industry) honor comics creators and works in 30 categories. Presenters will include British talk show host/comics writer Jonathan Ross, actor/screenwriter/comedian Thomas Lennon (Reno 911, Balls of Fury), actor/comedian Orlando Jones (Sleepy Hollow, The MAD Show), actor Jamie Bamber (Battlestar Galactica), nominee Reginald Hudlin (writer, Black Panther; producer, Django Unchained), Belgian graphic novelists Benoît Peeters and François Schuiten (Obscure Cities series), nominees Matt Fraction (Hawkeye, Sex Criminals) and Kelly DeConnick (Pretty Deadly, Captain Marvel), Hall of Fame cartoonist Sergio Aragonés (Groo, MAD), writer/artist Bill Morrison (Bongo Comics), writer/artist nominee Terry Moore (Rachel Rising, Strangers in Paradise) and voice actors Phil LaMarr (Samurai Jack, Justice League Unlimited, MADtv) and Vanessa Marshall (Young Justice, Spectacular Spider-Man), plus some special surprises! Other prestigious awards to be given out include the Russ Manning Promising Newcomer Award, the Bob Clampett Humanitarian Award, the Bill Finger Award for Excellence in Comics Writing, and the Will Eisner Spirit of Comics Retailer Award.Worst Cartoons Ever! Room 6BCF 8:15pm to 9:15pm
Worst Cartoons Ever! Room 6BCF 8:15pm to 9:15pm
For the 10th year, Jerry Beck (Cartoon Research) presents a new selection of the most terribly written, ugliest drawn, and unintentionally funniest animated films ever made. Cartoons include Mighty Mr. Titan (a physical fitness superhero) and Super President (a one-man weapon of mass destruction)! Be sure to enjoy some of the worst there is out there in this hilarious salute.
The Aquabats! Super Show! The Saga Continues Room 25ABC 9:00pm to 10:00pm
The Aquabats (M. C. Bat Commander, EagleBones FalconHawk, Jimmy the Robot, Crash McLarson, Ricky Fitness) and Super Show! co-creator and director Jason Devilliers (Flyboys, Yo Gabba Gabba!) present a behind-the-scenes look at the last two-almost three-seasons of the Aquabats! Super Show! As this year's Comic-Con also marks the 20-year anniversary of the The Aquabats, join them for a frank conversation about the ongoing saga of the world's greatest underdog champions of nerd-core and superhero rock band! Never-before-seen scenes and video clips from the TV show and an open Q&A session to be moderated by a very special surprise guest! Don't miss it!
Saturday 
The Production Designer: Architect of Imagination Room 23ABC 10:00am to 11:00am
The production designer opens the script, reads, and literally dreams up the most perfect of all possible worlds in which to tell the tale-whether the story is set in the mythic past, the here and now, or any imaginable future. And then the designer must gather and lead the army of artists who, over months or years, in plaster or in pixels, will actually make the design real. Four top production designers-Patrick Tatopoulos (Batman v. Superman: Dawn of Justice, 300: Rise of an Empire), Philip Messina (The Hunger Games franchise), Oliver Scholl (Edge of Tomorrow, Independence Day ), and John Myhre (X-Men: Days of Future Past, Pirates of the Caribbean: On Stranger Tides)-discuss their art, the business, and their careers. Moderated by John Muto (Species, Terminator 2-3D).
Spotlight on Don Rosa Room 4 11:00am to 12:00pm
American cartoonist and Comic-Con special guest Don Rosa is best known for his Uncle Scrooge and Donald Duck stories, especially his prize-winning Life and Times of Scrooge McDuck. Join Fantagraphics publisher and life-long friend Gary Groth as he interviews the man in the ink-stained gloves who wrote and drew a whopping two decades' worth of ripping Scrooge and Donald yarns.
Quick Draw Room 6BCF 11:45am to 1:00pm
It's still the fastest, funniest panel in the whole convention! Once again, your Quick Draw Quizmaster Mark Evanier pits three super-speedy cartoonists against one another as they go mano a mano and Sharpie to Sharpie to create great cartoon art right before your very eyes. Competing this year are (as usual) Sergio Aragonés (MAD magazine, Groo the Wanderer) and Scott Shaw! (The Simpsons) and they're joined by Disney Legend Floyd Norman, plus a couple of surprising surprises!
Berkeley Breathed: The Last Comic-Con Panel! Room 9 12:00pm to 1:00pm
Legendary creator Berkeley Breathed (Bloom County, Opus, Flawed Dogs) makes a rare appearance at Comic-Con-International and-even more rare-will be hosting his second (and probably final) presentation. He's a bit mysterious about what he'll be presenting. However, there is unofficial word that he may be revealing recent illicit photos and art of his best friend Bill Watterson, "borrowed" from the latter's secret retreat in the foothills of Colorado.
CBLDF: Tales from the Code-True Stories of Censorship Room 30CDE 12:00pm to 1:00pm
For more than 50 years, American comic books were subject to the censorship of the Comics Code, a system born from a time when comics were burned in the streets and blamed for all of society's ills. Though the Code is gone, its influence remains. The Comic Book Legal Defense Fund gathers Denny O'Neil, Paul Levitz, and other top storytellers who worked under the Code's strictures to tell the tales of how its censorship touched their creative visions.
Spotlight on Bryan Lee O'Malley Room 28DE 12:00pm to 1:00pm
Comic-Con special guest Bryan Lee O'Malley, creator of the bestselling Scott Pilgrim graphic novel series, discusses his newest project, Seconds, with Laura Hudson (Wired).
CBLDF: Banned Comics! Room 30CDE 1:00pm to 2:00pm
Bone, Fun Home, Maus, Persepolis, Sandman, Watchmen… they're not just some of the greatest comics ever made, they're also among the most frequently targeted for bans! This year's Banned Books Week celebrates comics and graphic novels and the CBLDF has everything you need to know to celebrate in your community. Jeff Smith, Gene Yang, Carol Tilley, Charles Brownstein, and others discuss how and why comics are banned and how you can fight back by participating in this year's comics-focused Banned Books Week!
Spotlight on Jim Steranko Room 9 1:00pm to 2:00pm
Legendary Agent of S.H.I.E.L.D. co-creator Jim Steranko is interviewed by pop-culture maven J. David Spurlock. Controverial topics include the true Father of the Modern Graphic Novel; why Captain America: The Winter Soldier is dedicated to Steranko; the real origin of Mister Miracle; the Switchblade Years, motorcycles, death-defying escapes, hot redheads, Marvel, moviemaking, and more. Don't miss it, pal…
Warner Archive Collection: Trailers from Hell Live! Room 25ABC 1:00pm to 2:00pm
A match made in classic movie heaven: the gurus of Trailers From Hell paired with the fan-centric trio of Warner Archive Collection podcasters taking a detailed, often humorous dissection of trailers from some of the great films in the fanboy spectrum. From sci-fi and horror to action and noir, you'll get an interesting, hilarious education on current and upcoming releases in the WAC catalog and Warner Archive Instant, from a panel that includes Academy Award-nominated screenwriter Josh Olson (A History of Violence) and WAC Podcast hosts George Feltenstein, Matthew Patterson, and D. W. Ferranti.
30 Years of Usagi Yojimbo! Room 28DE 3:00pm to 4:00pm
Comic-Con special guest Stan Sakai, creator of Usagi Yojimbo, is interviewed by Dark Horse editor Diana Schutz about the upcoming Senso miniseries, The Sakai Project, and the return of the regular Usagi series after a two-year hiatus.
Spotlight on Willie Ito Room 9 3:00pm to 4:00pm
With nearly 60 years as an animation artist, Comic-Con special guest Willie Ito has done it all. He worked at Disney on Lady and the Tramp's spaghetti scene with mentor Iwao Takamoto and on One Froggy Evening and What's Opera Doc at Warner Bros' famed Termite Terrace under Chuck Jones' direction. He went on to The Beany and Cecil Show with Bob Clampett and then Hanna Barbera for the beginnings of The Flintstones, The Jetsons, and many other cartoons. Ito has great stories and experiences to share. After HB he went to Disney Consumer Products and spearheaded implementation of collectibles and licensed products worldwide. He has also designed comic books, comic strips, coloring books, and more. Join animation expert Leslie Combemale of ArtInsights for a spotlight on Willie's life, including the part of his childhood spent in a Japanese internment camp that inspired his most recent venture, a series of children's picture books based on the experience.
Strong Female Characters Room 7AB 3:00pm to 4:00pm
Well-written, realistic female characters are celebrated in this panel featuring Comic-Con International special guests June Brigman (Power Pack), Amanda Conner (Power Girl), Colleen Coover (Bandette), Sara Mayhew (Legend of the Ztarr), Jimmy Palmiotti (Painkiller Jane), Fiona Staples (Saga), Paul Tobin (Bandette), and Brian K. Vaughan (Saga), and moderated by Maggie Thompson. Strong female characters can be heroes or villains, have weaknesses and strengths, flaws or assets, and ultimately make the stories we love to read.
Fantagraphics Forward Room 26AB 3:30pm to 4:30pm
Fantagraphics Books Inc, an alternative comics publisher since 1976, looks to 2014 and 2015 with an unwavering and tasteful eye. Founder and publisher Gary Groth and associate publisher Eric Reynolds reveal some new comics for late 2014 and 2015 that are sure to please. Comic-con special guests Eleanor Davis (How to Be Happy), Don Rosa (Uncle Scrooge and Donald Duck), and Drew Friedman (Heroes of the Comics), along with Tony Millionaire (Sock Monkey Treasury), will share some of their favorite art from their comics debuting at the show.
Inside the Making of Twin Peaks-The Entire Mystery Blu-ray Room 5AB 3:30pm to 4:30pm
Go behind the scenes of the unprecedented collection of the groundbreaking cult phenomenon from David Lynch and Mark Frost, Twin Peaks-The Entire Mystery. Join actress Kimmy Robertson ("Lucy Moran"), Blu-ray producer Charles de Lauzirika, Blu-ray co-producer Brian Kursar, and restoration and remastering executive project managers David Grant and Ryan Adams. Get an advance look at not only the staggering results of the high-definition upgrade of both the series and feature film, but also an exclusive sneak peek at the Blu-ray's massive array of bonus features, including the "holy grail" of Twin Peaks fandom, The Missing Pieces, the long-awaited deleted and extended scenes from Twin Peaks: Fire Walk With Me, directed and edited by David Lynch himself! Moderated by Robert Meyer Burnett.
Spotlight on Jeff Smith Room 9 4:00pm to 5:00pm
Comic-Con special guest Jeff Smith discusses his foray into the world of online comics with his new title TUKI: Save the Humans, as well as the 10th anniversary of Scholastic's color version of Bone. Moderated by Tom Spurgeon (The Comics Reporter).
Oddball Comics with Scott Shaw! Room 7AB 4:00pm to 5:30pm
Scott Shaw! (Captain Carrot and His Amazing Zoo Crew!, Sonic The Hedgehog, Simpsons Comics, Annoying Orange) once again presents his uniquely hilarious slideshow of "the craziest comic books ever published!" Once you've seen this mind-roasting presentation, you'll never forget such cover terms as "fish-in-the-face," "Robin-in-the-corner" or "crotch-centric"! See why Stan Lee calls Scott!'s show "the wildest, wackiest exposé of some of the craziest comic books I've ever seen! Or, to put it mildly, Scott's outrageous opuses are a blast!"
That '70s Panel Room 5AB 4:30pm to 6:00pm
It was a time of change in comics with a new generation intermingling with the old and taking command. Hear what it was like from Steve Leialoha (Howard the Duck, Spider-Woman), Len Wein (Swamp Thing, The New X-Men), Walt Simonson (Manhunter, Batman), Louise Simonson (Creepy, Eerie), Anthony Tollin (Batman, Superman), and more, plus moderator Mark Evanier (Groo the Wanderer, Blackhawk).
The Next Chapter for ElfQuest: Bringing Elves to a Screen Near You Room 26AB 6:30pm to 7:30pm
Many new adventures are afoot in the world of ElfQuest! With Dark Horse's Final Quest, a new ElfQuest saga by creators Wendy and Richard Pini, flying off shelves and EQ merchandise from WeLoveFine and Badali Jewelry adorning more fans each day, the ElfQuest fan tribe continues to grow. Come hear the scoop from producers Stephanie Thorpe (Night of the Zombie King) and Paula Rhodes (The New Adventures of Peter & Wendy), who hold the film/TV rights to this 35+-year-old beloved comic series. Fans of ElfQuest since they were kids, they've been working to expand the World of Two Moons into more outlets and are excited to introduce you to their new team of fellow fans: Angela Song Mueller (Legend of Korra), Joshua Hamilton (Avatar: The Last Airbender), and Luke Ryan (Harold & Kumar). Moderated by Jenna Busch (Cocktails With Stan).
Phil Tippett: Analog and Digital Effects Room 24ABC 7:30pm to 8:30pm
Academy Award-winning stop-motion and CGI master Phil Tippett (Star Wars, Jurassic Park, Robocop) presents a talk spanning the history of his career in visual effects, including clips and insights on inspirations, experiences, and relationships that have inspired his creative perceptions and contributions to the world of film and animation. Joining Phil will be Corey Rosen (Lost World: Jurassic Park, The Host, Grindhouse), VP of creative development for Tippett Studio, showcasing Tippett's new mobile effects app, Efexio.
Classic Festival of Animation Room 6BCF 8:30pm to 9:30pm
The 2014 Spike and Mike's Classic Festival of Animation features award-winning, critically acclaimed, and hilarious short animated films. Entries from six different countries include Sundance winner Yearbook, student Oscar winner Peck Pocketed, the George Takei-narrated The Missing Scarf, a montage of award-winning and side splitting animated commercials, and the beautiful Salmon Deadly Sins featured at Annecy Animation Festival in France. Extra bonus: glow-in-the-dark hand clappers will be given away.
Sunday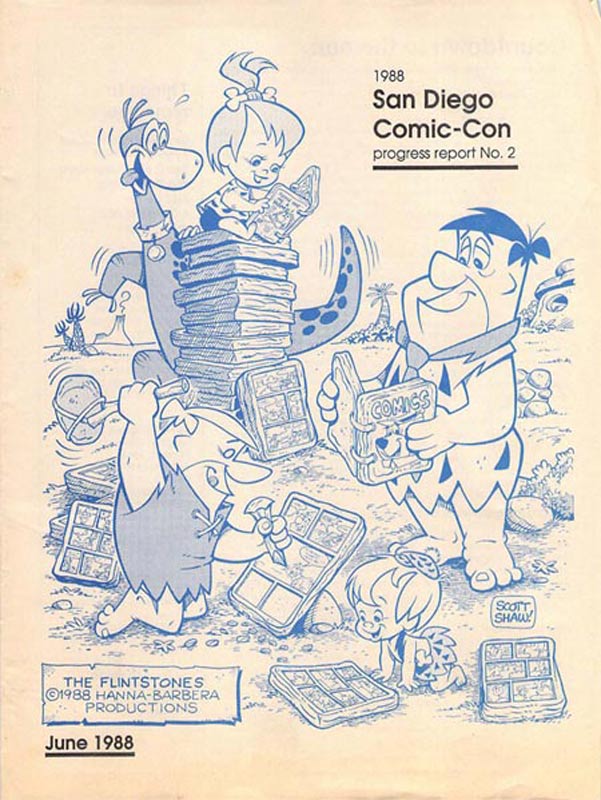 Kids Draw: A Comics Live Drawing Panel Room 30CDE 10:00am to 11:00am
This fun-filled draw-off pits cartoonist against cartoonist as kids help tell the story-with Kelley Jones (Space Mountain), Dav Pilkey (Captain Underpants), Dave Roman (Astronaut Academy), Dan Santat (Comics Squad: Recess), and Kirk Scroggs (Snoop Troop) and as many monsters, aliens, princesses, and plot twists as they can fit into a single panel! Moderated by Matt and Jenni Holm (Babymouse, Squish).
The Annual Jack Kirby Tribute Panel Room 5AB 10:00am to 11:15am
Each year, we set aside time to talk about Comic-Con's first superstar guest and the man they call The King of the Comics, Jack Kirby. Jack left us in 1994 but his influence on comics, film, and this convention has never been greater. Discussing the man and his work this year are Len Wein, Scott Shaw!, Charles Kochman (editorial director, Harry N. Abrams Books) and Kirby family attorney Paul S. Levine, plus members of Jack's family. And of course, it's moderated by Mark Evanier.
Sesame Street & Pop Culture: 45 Years of Spoofs on the 'Street' Room 6A 10:15am to 11:15am
Sesame Street has continuously turned the sensations of the entertainment world into lighthearted attractions that make children and their parents laugh, sing, and learn. See a special screening of the new Sesame Street spoofs "Numeric Con" and "Star S'mores" (hilarious parodies of Comic-Con and Star Wars), debuting in the show's upcoming 45th season. Then explore the ways pop culture has played a vital role throughout the show's history during a panel discussion with the Sesame Street Muppets and Eric Jacobson (Grover and Bert), Joey Mazzarino (Murray Monster, Sesame Street head writer and director), David Rudman (Cookie Monster and Baby Bear), and Carol-Lynn Parente (executive producer). The discussion will be moderated by Chris Hardwick (Host of @midnight and Talking Dead, Nerdist).
Batkid: The Film Room 8 10:30am to 11:30am
Dana Nachman (documentary filmmaker, KTF Films) unveils her latest project Batkid: The Film, which chronicles the making of the overnight international phenomenon that is Batkid. The panel features Patricia Wilson (CEO of Make-A-Wish Greater Bay Area and mastermind behind Batkid), Eric Johnston (Batkid's adult Batman sidekick and inventor), Mike Jutan (Batkid's nemesis, The Penguin, and Lucasfilm engineer), and Sue Graham Johnston (The Damsel in Distress and VP of operations, Oracle). Join this dynamic team for a Q&A session moderated by Chris Taylor (deputy editor, Mashable).
Spotlight on Michael T. Gilbert Room 4 12:00pm to 1:00pm
Comic-Con special guest Michael T. Gilbert (comic book writer/cartoonist since 1973/columnist for Alter Ego magazine since 1998) will talk about Mr. Monster, Disney Comics, and his other projects. He'll also discuss how the comics field has changed since he began his professional career 40 years ago. Questions welcome. The panel will be moderated by cartoonist Batton Lash, creator of Supernatural Law.
Warner Archive Collection: A Batman for All Seasons Room 7AB 12:00pm to 1:00pm
As Bat Mite so eloquently stated to the extra-dimensional Comic-Con bat-fans, "There is no one correct kind of Batman." Respected producer/author Michael Uslan (The Boy Who Loved Batman), producer James Tucker (Batman: The Brave and the Bold), producer/director Brandon Vietti (Young Justice), WAC Podcast hosts Matthew Patterson and DW Ferranti, and some surprise guests examine those "other" Batman iterations and oddities throughout history, from early films like Public Defender and the Filmation Batman cartoons to new versions of the character (Young Justice, Batman: The Brave and the Bold, Beware the Batman), the off-kilter takes like the cult favorite "roast" of Legends of the Superheroes, and new media (motion comics like Batman: Black and White, Batgirl: Year One, and Batman Adventures: Mad Love).
CBLDF: You Can't Draw That! Live Art Jam Room 5AB 12:15pm to 1:45pm
Join Francesco Francavilla to mark the 60th Anniversary of the Comics Code and celebrate its recent demise by creating live art before your eyes. The only rule is that it would have been forbidden by the Comics Code! Artists will talk about censorship and make once-in-a-lifetime art! Get a chance to watch live art made before your eyes, learn about censorship, and bid to win the pieces made here to benefit the Comic Book Legal Defense Fund.
Disney's Master Teachers' Life Drawing For Animation Room 5AB 1:45pm to 2:45pm
Disney has a long tradition (dating back to the 1930s) of running life drawing classes for its animators. The idea is that understanding and mastering actual anatomy improves animated drawings and gestures. Disney's current master teachers — Karl Gnass, Mark McDonnell, and Bob Kato — will talk about their creative philosophies, their approach to life drawing and gesture, how classical drawing translates to animation, and what animation studios look for in artists. Best of all, they'll alert you to the classes they run for civilians. Disney visual development artist Dan Cooper will weigh in on how these classes have improved his animation skills. Moderated by Fast Company's Susan Karlin.
Spotlight on Kelley Jones Room 28DE 2:00pm to 3:00pm
He's worked for DC, Dark Horse, and Marvel Comics. Here's your chance to ask Comic-Con special guest Kelley Jones (Deadman, Sandman, and Batman) any question you'd ever wanted to know about his 30-year comic book career.
Console Wars: Sega, Nintendo, and The Battle That Defined a Generation Room 23ABC 2:30pm to 3:30pm
Remember when Sonic took on Mario and tried to prove that Sega does what Nintendon't? Revisit the first generation of console wars with author Blake J. Harris (Console Wars: Sega, Nintendo, and the Battle That Defined a Generation) and some of the video game personalities who were in the trenches-Tom Kalinske (Sega of America), Al Nilsen (Sega of America), Bill White (former Nintendo of America employee), and Perrin Kaplan (former Nintendo of America employee), as well as Julian Rosenberg, producer of the upcoming Console Wars documentary.
End Bullying! Responding to Cruelty in Our Culture Room 24ABC 3:00pm to 4:00pm
Have you or someone you love been a target of bullying? Pop Culture Anti-Bullying Coalition is back by popular demand with this powerful discussion on how to overcome bullying. Learn strategies to create witnesses and allies out of bystanders. Panelists include Pop Culture Anti-Bullying Coalition founder actress Chase Masterson (Doctor Who: Big Finish), founder/moderator Carrie Goldman (author, Harper Collins'Bullied: What Every Parent, Teacher, and Kid Needs to Know About Ending the Cycle of Fear), Brad Bell (Husbands), Anthony Breznican (author, Brutal Youth), Ashley Eckstein (Star Wars: The Clone Wars), Jane Espenson (Husbands), Dr. Andrea Letamendi (The Psychology of Star Trek vs. Star Wars), and representatives from the United Nations Association and Anti-Defamation League. Special topics include geek bullying, LGBT bullying, cyber-bullying, and analyzing how media and entertainment affect attitudes toward bullying and aggression. "From now on, Comic-Con convention-goers will come for cosplay, entertainment, freebies, autographs-and healing." CNN.
LINKS
Here are the links to the previous stories to help you get ready for San Diego Comic Con.
As an added bonus here are the long lines for the panels at the 1982 San Diego Comic Con