The first SoCal Retro Gaming Expo was held at the Frank and Sons Collectible show in the City of Industry over the weekend and it seemed to be quite the hit for its first outing. I was able to attend both Saturday and Sunday and was not only impressed by the attendance of the event but the impressive selection of dealers and merchandise for sale.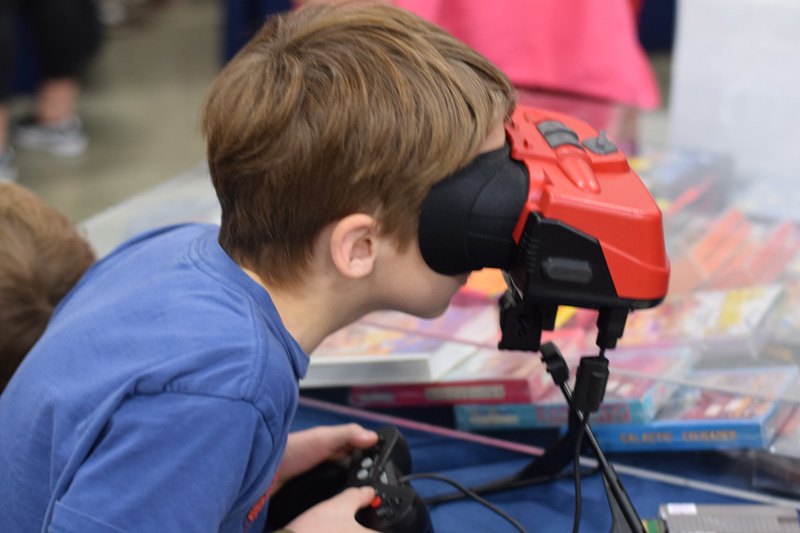 I saw nearly every home gaming system that has been available from the Magnavox Odyssey 2, Atari Jaguar, Sega Nomad, and the Nintendo Virtual Boy just to name a few. There were also quite a few import Nintendo NES, SNES, N64, Sega Saturn, Sega Genesis, PS1, PS2 and even some Wonderswan games. This is probably one of the best shows in the western region since the Classic Gaming Expos in Las Vegas.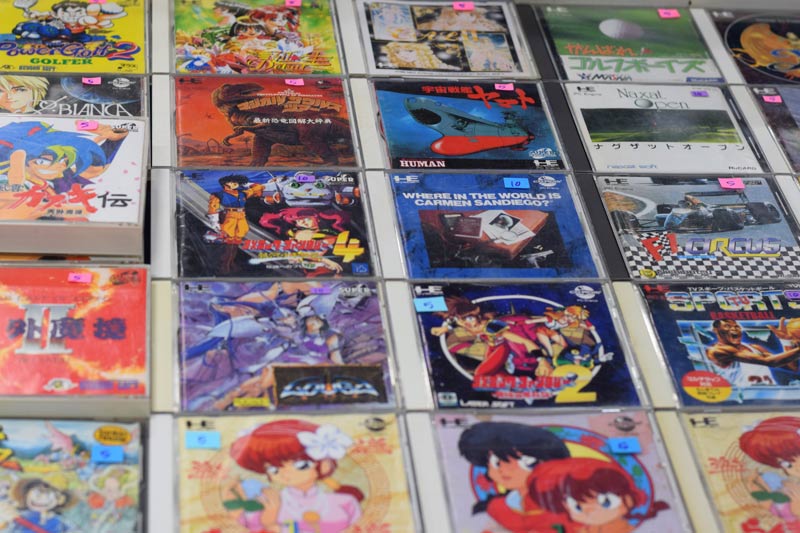 There were also arcade games and a pinball machine for people to play and an area with playable home systems that included the Atari 2600, Mattel Intellivision, Sega Genesis, Nintendo NES, and even an Atari Jaguar that wisely had Tempest 2000 playable that is one of the best games for the system.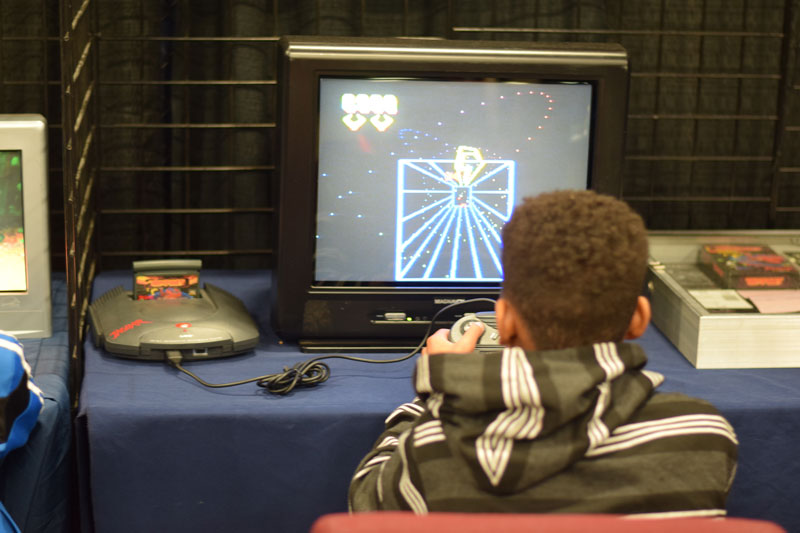 There were games for sale for nearly every system made and lots of peripherals and parts for systems too. While prices were all over the place there were deals to be had but you really had to know what you were looking for. There was one dealer that had a number of very rare items including a nearly complete Nintendo Earthbound that was only missing the scratch and sniff card. They also had the rare Phillips CD-I Zelda games and one copy was even a German version of the game. I had no idea that CD-I games were localized for foreign countries.
There were game tournaments, special guests like the original programmers and artist that worked at Mattel on the original Intellivison system and games along with YouTube personalities and even a costume contest.
Saturday was quite busy and while Frank and Sons are not normally open on Sunday along with the rainy weather the Sunday turnout for the event was quite good considering. Hopefully this will be at the very least an annual event and possibly even twice a year. While I have quite a large collection of videogame consoles and games I still love going to events like this to see what treasures can be discovered. Overall it was very impressive for a first show and can build on the success of the show.
Here are more of my photos from the event.