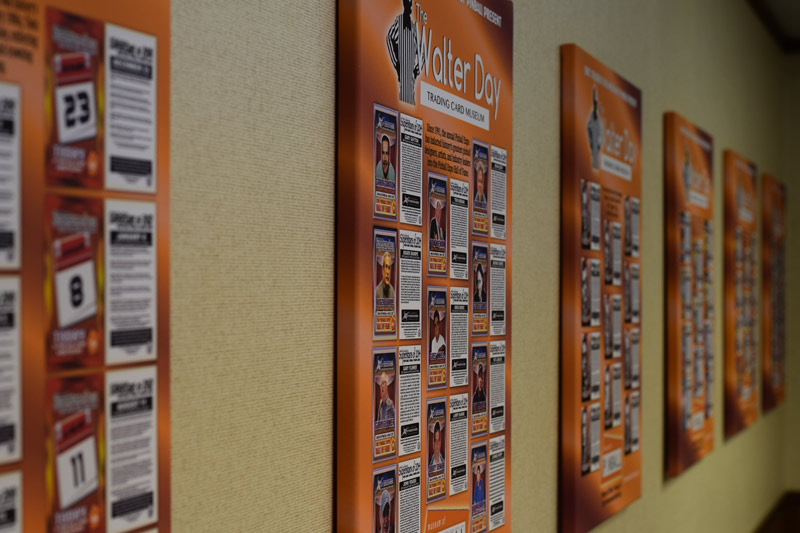 One of the great things to do at Arcade Expo 2.0 beyond playing over 850 pinball and arcade video games was the special events that were held during the show. One of the special events was the Dedication Ceremony of the Official Walter Day Trading Card Museum that was held on Saturday January 16th 2016. Walter is not only the founder of the original Twin Galaxies arcade in 1981 but also established keeping records of highest scores on video games. One of the current things that Walter has established is the Video Game Trading Card series that dedicates trading cards for persons who have contributed to the video game history.
The Twin Galaxies Video Game Trading Card Set was originally created to celebrate Twin Galaxies' 30th Anniversary. However, the vision for the card set soon expanded to include the history of the worldwide video game industry, documenting not only important milestones in video game history, but also honoring world record holders, iconic industry pioneers, noted video game personalities, contest winners, legendary events and the thousands of individuals and companies who, through their creative contributions, have given shape to today's worldwide video game culture.
The Museum of Pinball that is the home of Arcade Expo has now established a dedicated area of the museum to display the highest Beckett graded cards in a unique display that allows visitors to view the cards up close and read about the people and history that has made the history of video games so interesting.
On hand was Walter Day and Billy Mitchell to not only dedicate the the card museum but to announce new inductees to the card set. There were many of the new inductees that attended the event such as Gene Lewin, Rene C. Salinas Jr., Eric Tessler, Eric Olofson, Don Daglow, Imoto Harney, Wade Krause, Ron Clark,  Keith Robinson, and Carrie Swidecki. Museum founder John Weeks and Arcade Expo show directors Daniel Lin and Ken Hardy were also at the ceremony. It was a lively event with Walter telling stories about the precipitants who were there and those who were unable to attend along with Billy made for a very fun and informative event in the theater room that was standing room only for the ceremony. Precipitants would tell stories of about their personal history of video games. Most of them were very surprised at how many people are still interested in the things that they did many years ago and how the legacy of video games continue to endure.
If you love video games then you have to meet Walter Day because not only does he really love video games and their history but he is one of the nicest guys you could ever meet. It's hard to believe that at 66 years young he has vast knowledge of not only video games but of pop culture in general. His enthusiasm of video games and the industry is truly infectious and will take the time to talk to anyone who comes up to him. Walter is one of the few people that is truly genuine person and loves to share his knowledge and wisdom that is a rare thing to find in a person today and why he is so loved by many.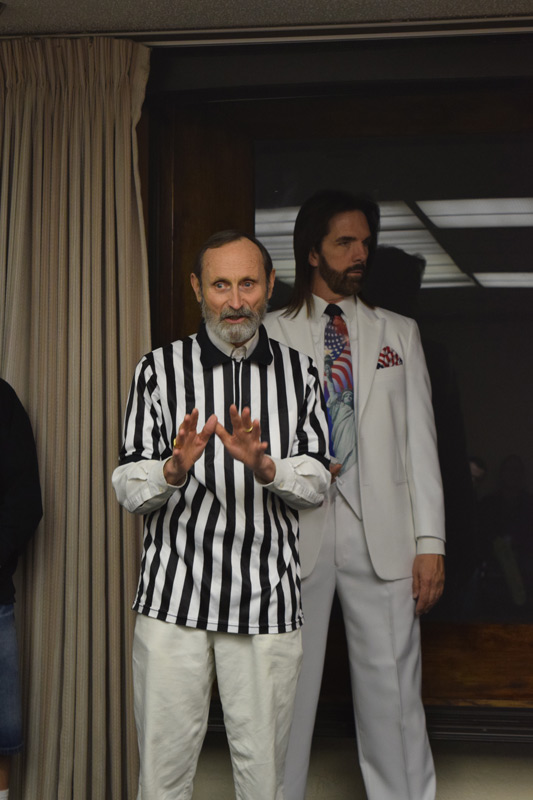 The thing that I like about the trading cards are that you can be an average person who happens to hold a world record or created a game or even simply started a club and you might be taken into consideration for a trading card for contributing to the video game community in some way. It's also nice that the trading cards now have a permanent home at the Museum of Pinball so that the contributors to the history of video games can be seen for years to come. A great time was had by all who attended and will continue to build the trading card museum in the future.
Here are some of the photos that I took of the event, enjoy