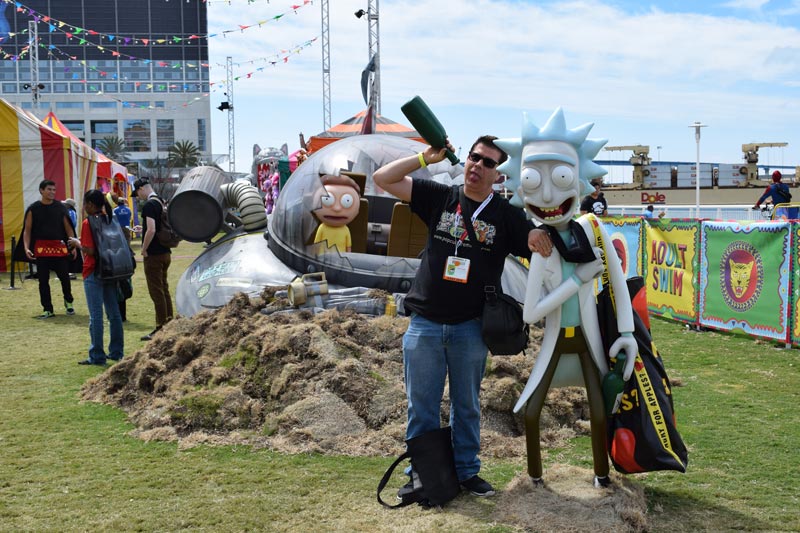 For many years now [adult swim] has been coming down to SDCC and over the past few years has had a carnival over at the Petco Stadium parking lot. This year they were behind the convention center and they did things a little differently.
The giant Meatwad  theater was back but instead of the fun house and other inflatable attractions they decided to have a midway carnival with games where you could win prizes or tickets and if you played all of the games you could get a free t-shirt that they would make right there for you. You could cash in your tickets for exclusive [adult swim] prizes.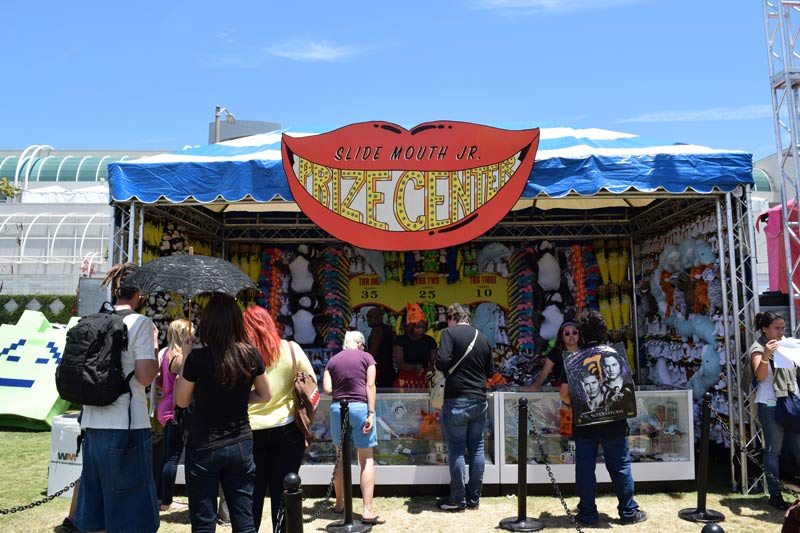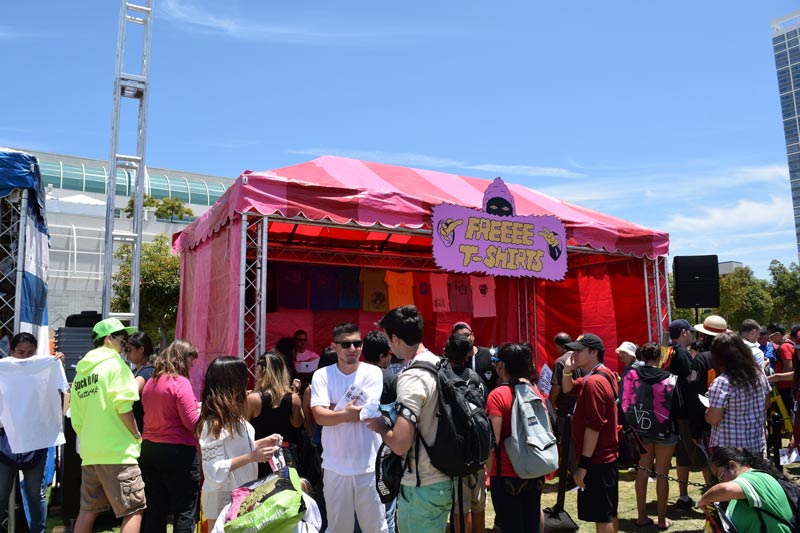 To say that it was packed every day of the con is an understatement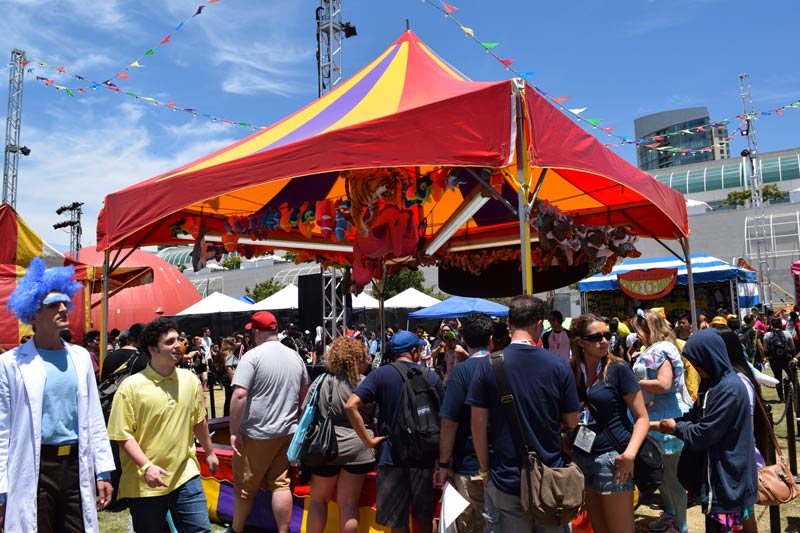 They had the classic carnival games but with more creatively named ones and they also did some original games.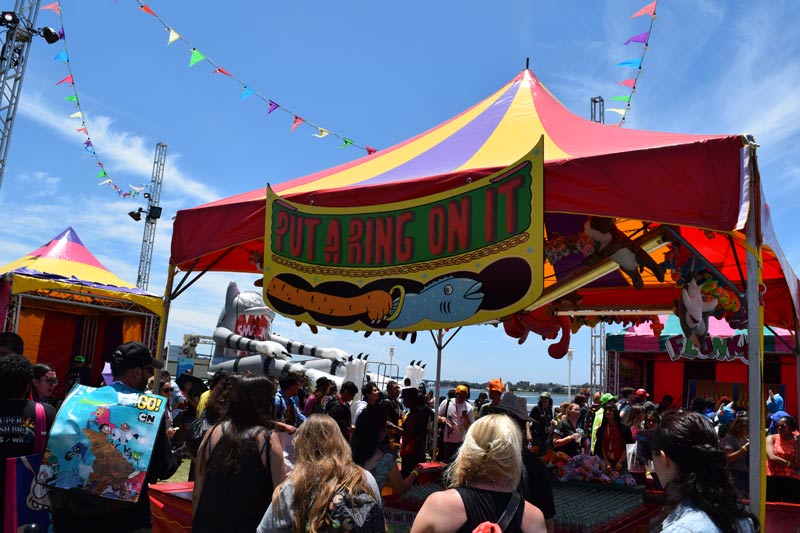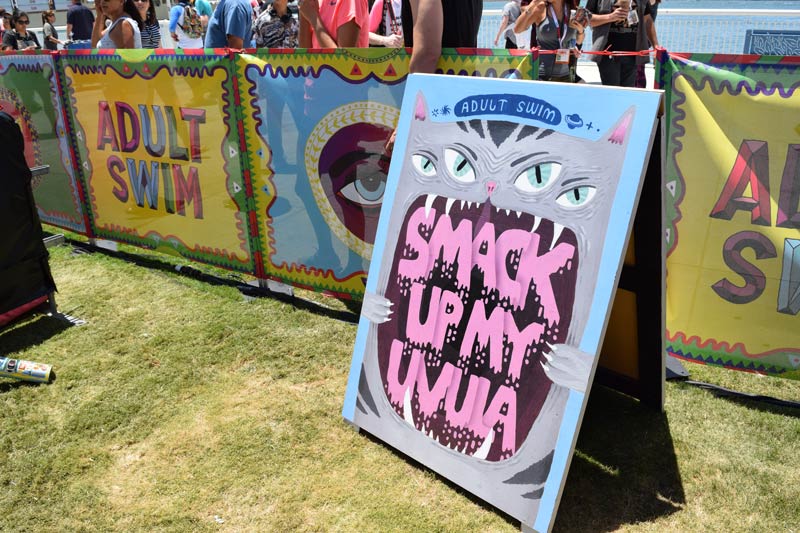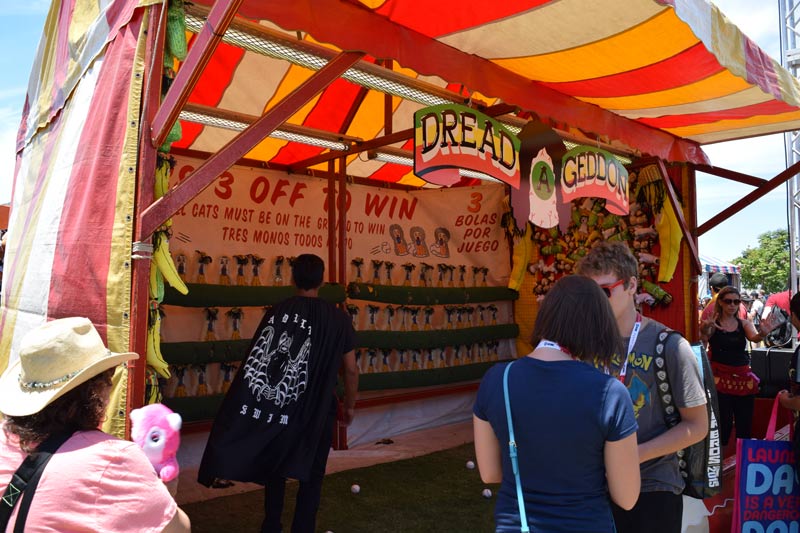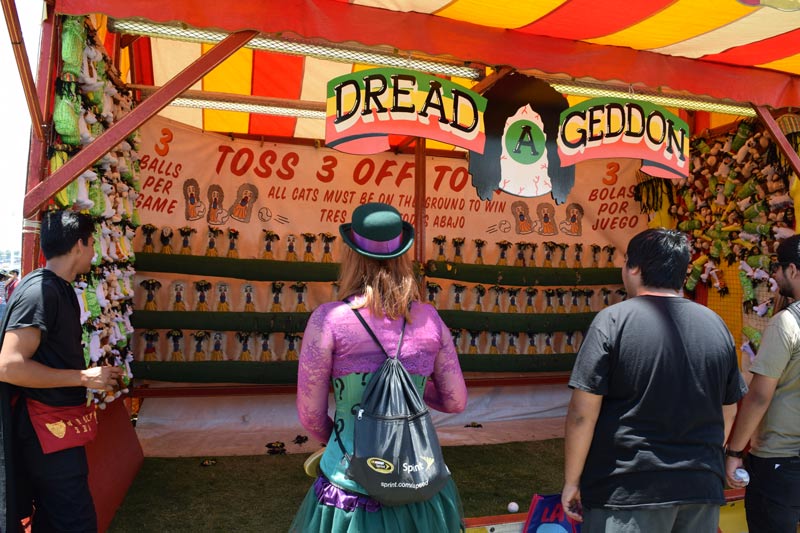 They had a face painting area so you could get your favorite [adult swim] characters. They had some really sweet ones too. Who would get anything besides Space Ghost, RIGHT?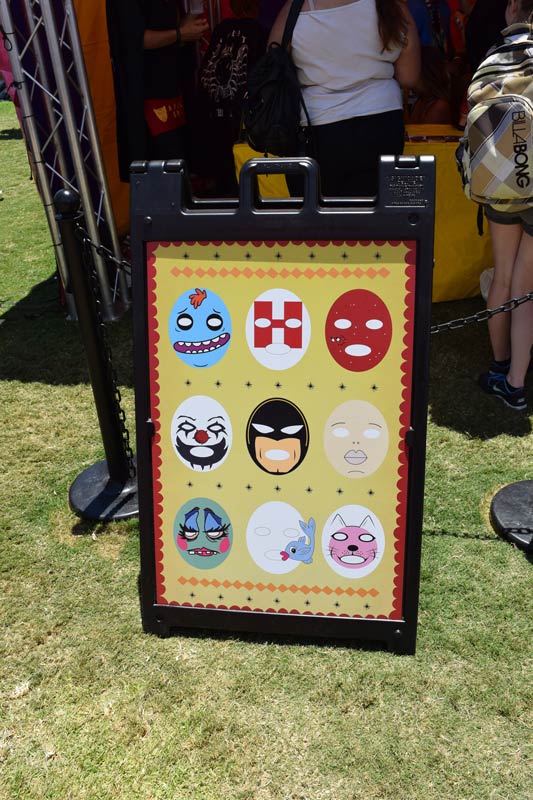 With it being the final season for Aqua Teen Hunger Force they had a giant card that you could sign for a sort of memorial to the show.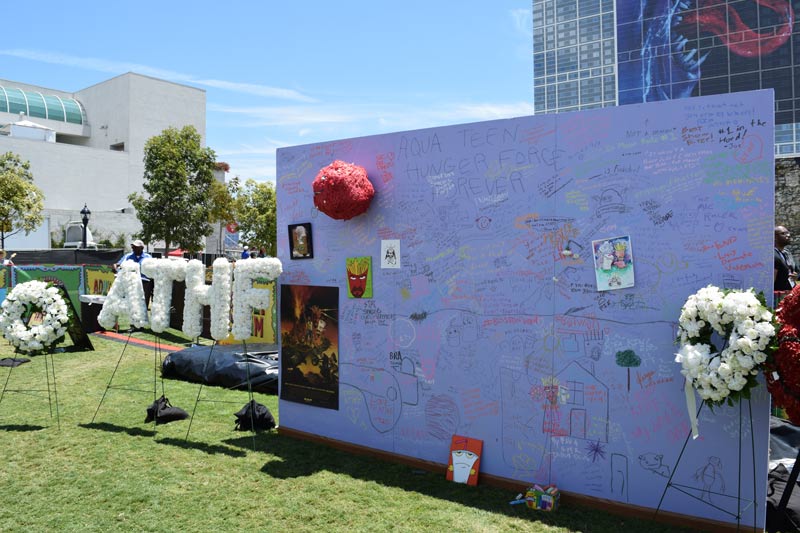 They had a Rick and Morty photo area and the Mooninites were there in person on a break from their home on the moon to give you the middle finger. I obliged and gave them mine too.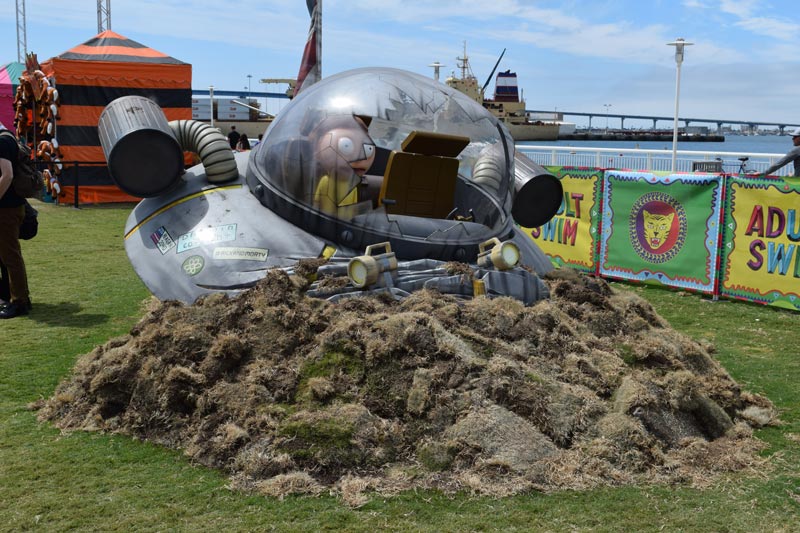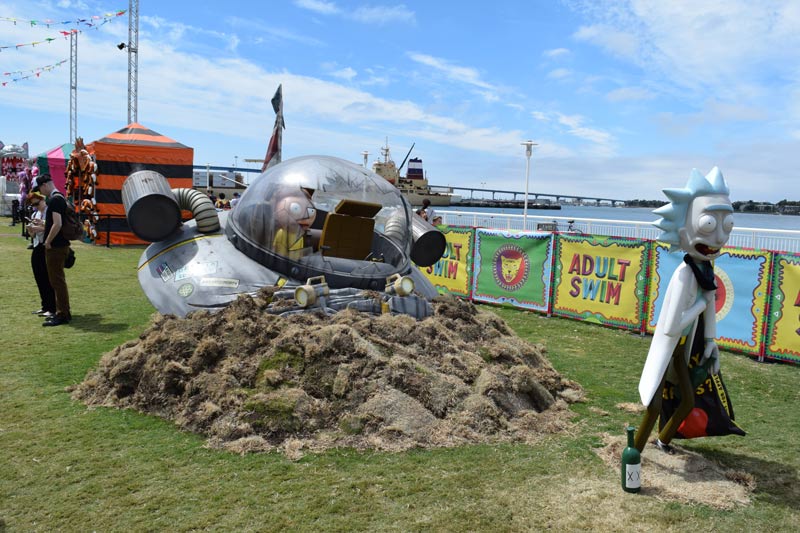 I love that there is more things to do like this at SDCC outside the convention center. It lets you get out side of the crowded exhibit hall and allows people who couldn't get tickets for SDCC to enjoy some of the excitement of the show. [adult swim] has once again but the fun back into SDCC.