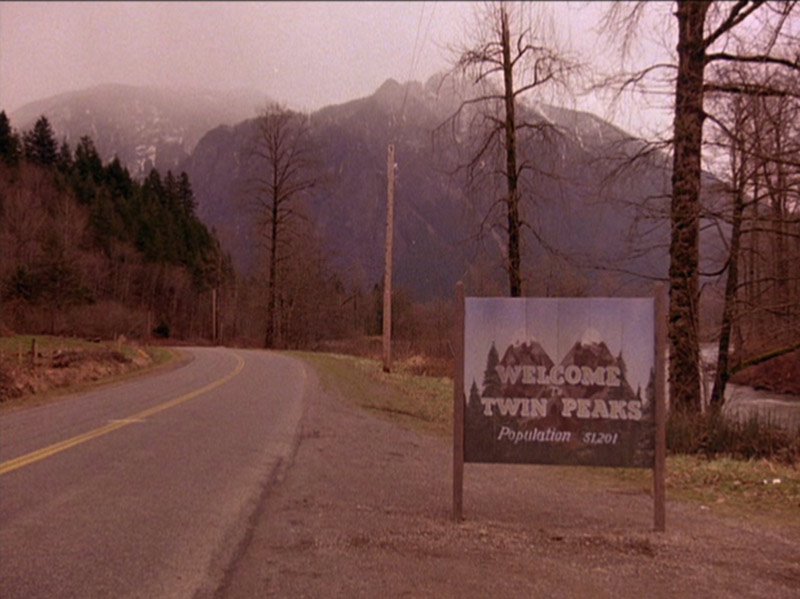 Well we didn't have to wait 25 years for Twin Peaks to come back. In the last episode of the original series Laura Palmer in the Black Lodge has this scene
In the Black Lodge, the Man from Another Place tells Cooper, "This is the waiting room," and offers Cooper some coffee. The Man from Another Place tells Cooper, "When you see me again, it won't be me." Laura Palmer appears, saying, "I will see you again in 25 years." She makes a strange pose, says, "Meanwhile," and then is gone.
Today Showtime announced that David Lynch and Mark Frost will be writing all of the 9 episode series and Lynch will be directing them. There have been no cast announcements yet but I'm sure that any of the original cast that is still with us will sure be back.
In a statement from Showtime President David Nevins:
"What more can I say — Twin Peaks with David Lynch and Mark Frost on Showtime in 2016!" said David Nevins, president of Showtime Networks. "To quote Agent Cooper, 'I have no idea where this will lead us, but I have a definite feeling it will be a place both wonderful and strange.' "
David Lynch and Mark Frost released this joint statement:
"The mysterious and special world of Twin Peaks is pulling us back. We're very excited. May the forest be with you."
Showtime released this teaser trailer today.
While the original show started off as a huge hit for ABC when it debuted on April 8th 1990 and became a worldwide phenomenon during its first season. The mystery of Laura Palmer was all the talk of the water cooler. When Laura's murder was finally solved in the second season the show David Lynch had become less involved and the series while still better than anything else on television lost something. Lynch did return to finish the end of the second season but the ratings had fallen too far and the show finished on a cliffhanger to the disappointment of fans on June 10th 1991.
In 1992 Lynch and Frost returned to Twin Peaks with the feature film Fire Walk With Me and while it did answer some questions left from the show, it was more of a prequel to the original series. Over the years the cult status of the show grew and new generations of viewers discovered the short-lived show in syndication and the DVD complete series that was released in 2007 and had wonderful special features by producer Charles de Lauzirika with full involvement from Lynch and Frost.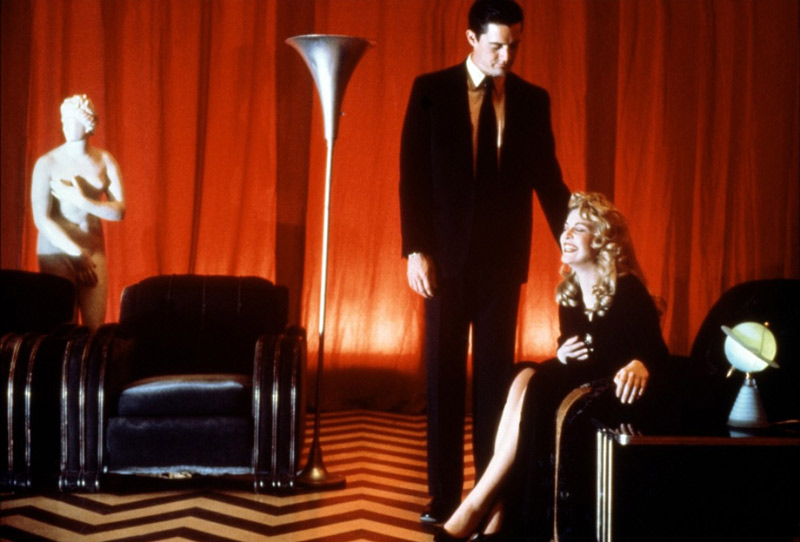 There were a lot of rumblings about Twin Peaks this year with the release of the series on Blu-Ray with newly remastered picture and sound and at the release party there were lots of hints from Lynch and Frost along with cast members that there was something possibly brewing. On October 3rd Lynch and Frost both tweeted the bombshell hint about the return.
I'm sure that over the next few months details will emerge on what and whom to expect to go back to the town of Twin Peaks.