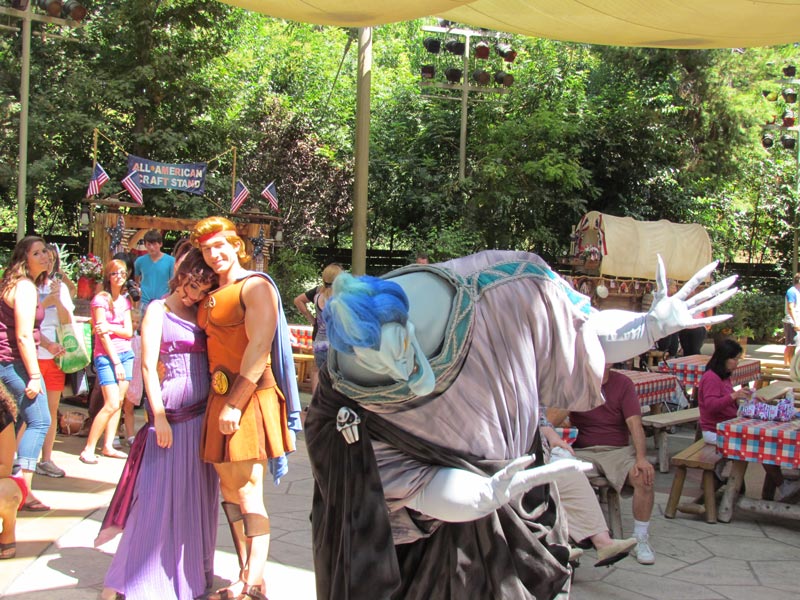 The Disneyland theme park have been doing a lot more events beyond the usual holiday themes and one of them has been Disneyland Long Lost Friends. The first one took place in April of this year (see photos) and proved to be super popular so they decided to bring it back and people voted from a list of characters that they wanted to see. While there were some that were at the previous event Peter Pan, Lilo & Stitch, Pocahontas, and Tarzan (and this time Tarzan himself showed up) there were plenty of new lost friends that made this another great event. I brought more park buddies this time Donna, Shawn and Brennan are also in some of the pictures with me. So here are some photos of the event and a very shocking surprise.
There were more kids this time than the last and they loved it!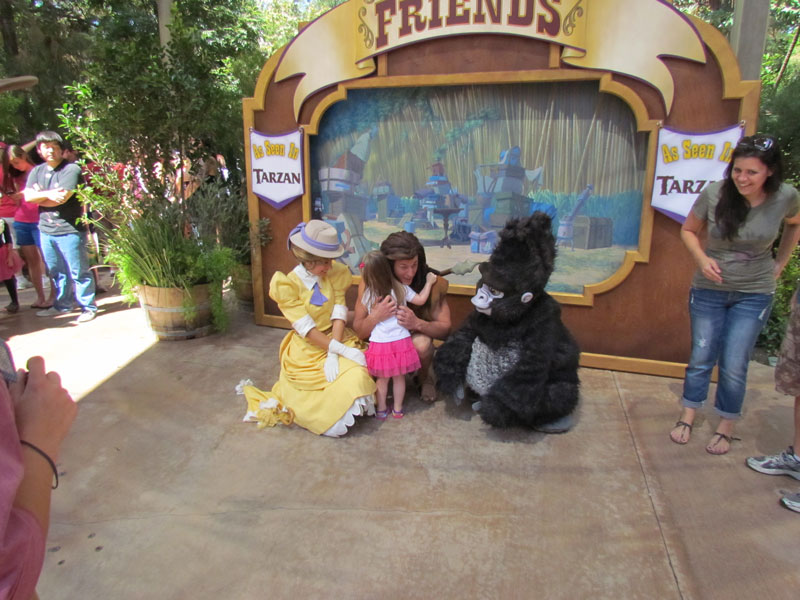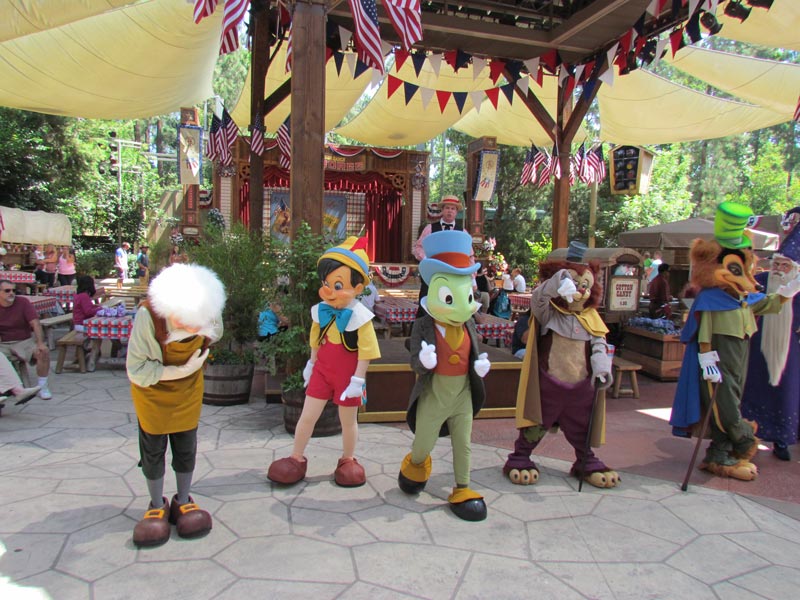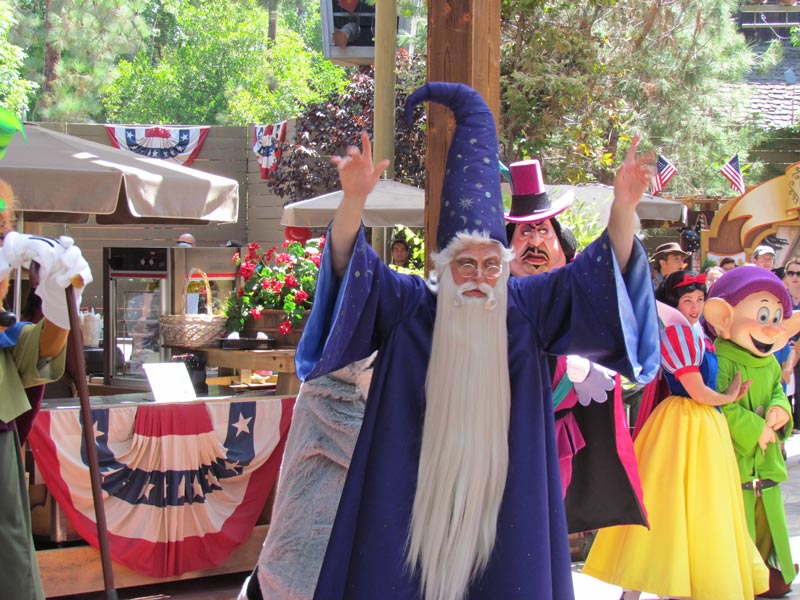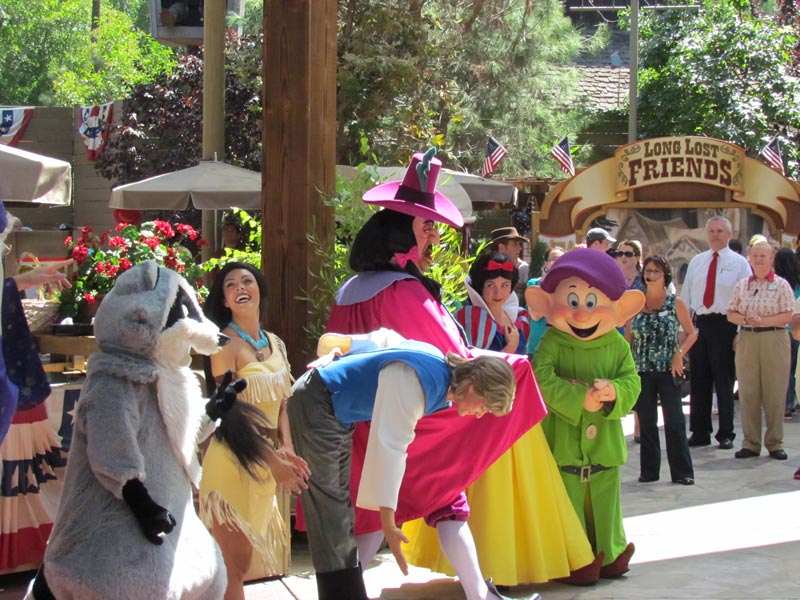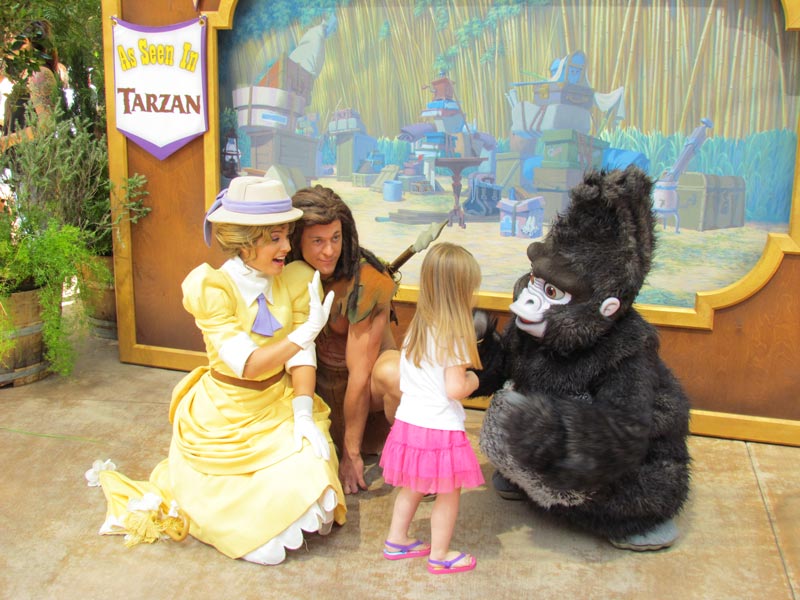 So Merlin from Sword and the Stone taught magic spells to us
Got to meet Snow White and Dopey from Snow White and the Seven Dwarfs and of course Dopey stole the picture.
One of the characters that we can't remember seeing in the park for photo ops was Jiminy Cricket. There was also Pinocchio, Geppetto, Gideon, J. Worthington Foulfellow from Pinocchio.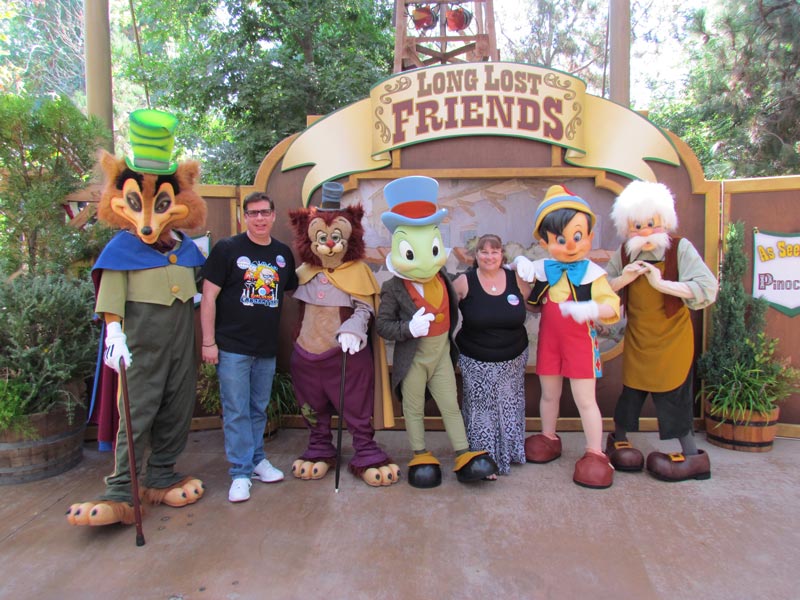 For me getting to get a photo with the cast of Hercules was at the top of my list. I am a really big fan of the film. To get a photo with Hades was the best. He is truly one of the best villains of the later era traditionally animated films and voiced so well by James Woods. Along with Meg and Hercules this was one of the best ones and by far the most popular with one of the longest lines.
It was even a little to hot for Hades.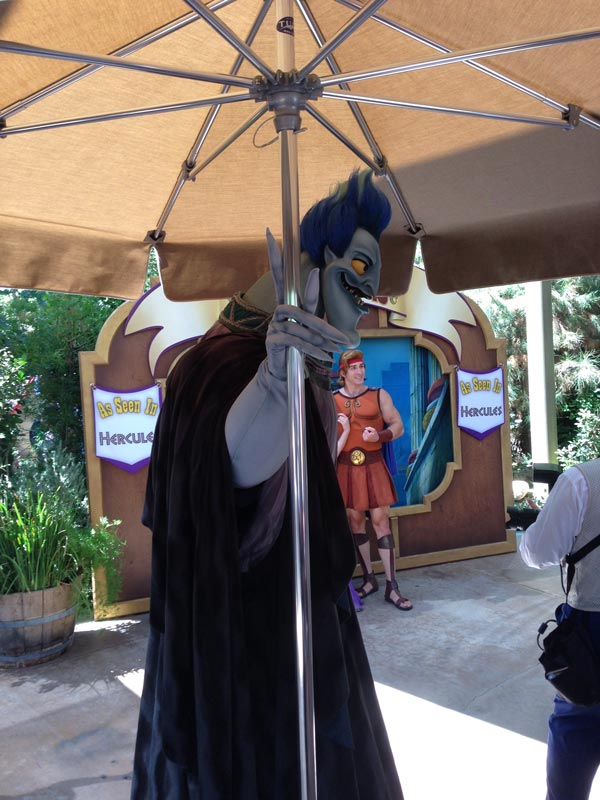 Even though Tarzan was at the last Long Lost Friends event Tarzan himself was not present. So I skipped it last time because it was only Jane and Terk but was glad that Tarzan finally made it.
So here was the most shocking thing that was there,
Yes the characters from the only film that Disney flat out refuses to release on home video (beyond the Japanese laserdisc that was released in the 1980's and where almost all of the bootleg DVD's come from) Song of the South. Yes the film that everyone wants and Disney is too scared to release it. There is a recent story over at Ain't It Cool about the movie and why it's so misunderstood. So to say that we had to get a picture with Brer Rabbit, Brer Bear and Brer Fox is an understatement. It's really sad that few people remember the film due to the lack of  releasing it. Anyone that were born anytime past the 1980's (the film was last theatrically released in 1986) may not be familiar with the film. I find this odd because they not only have a ride at the park based on the film (Splash Mountain) and are willing to bring the characters out for this event yet they are so afraid of releasing this film.
OK sorry for the slight soapbox rant. So onward with the photo's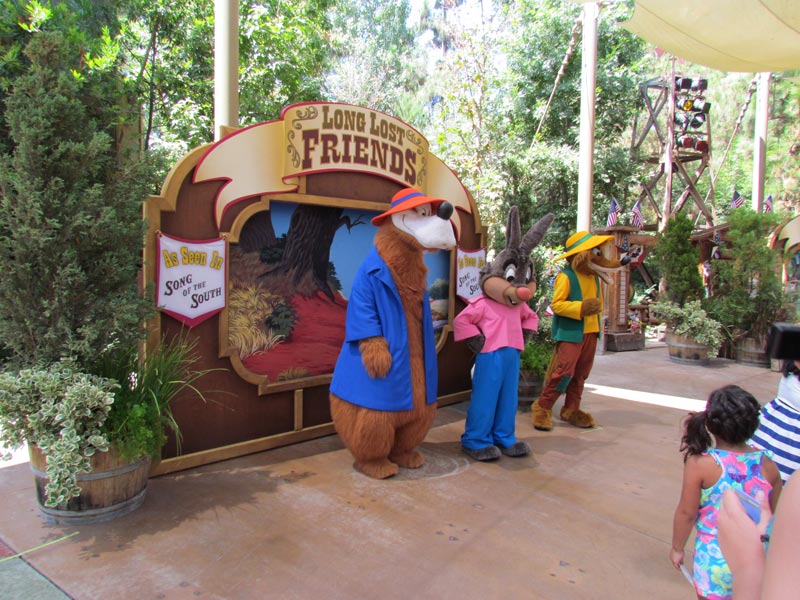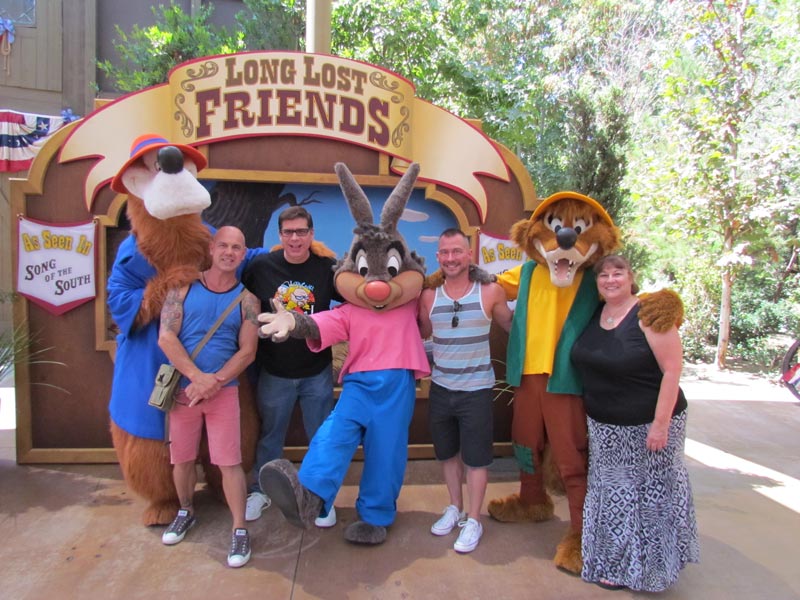 Hopefully if they bring back more long lost friends events that there will be some more characters that have not had the chance to visit us. With the park overrun with princesses it's really great to have an opportunity to get photo's with so many beloved Disney characters again.