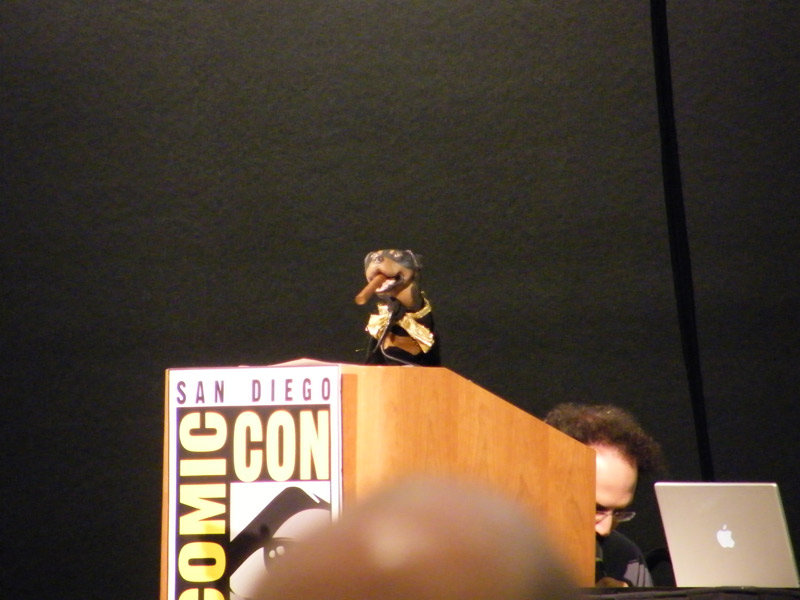 Yesterday I went over things to help you get ready for SDCC that will be heading to nest week. If you missed part 1 head over HERE to read that post. Today we are going to talk about some other things to help you plan and have a more enjoyable experience when you head to SDCC this year.
Plan Your Schedule Out In Advance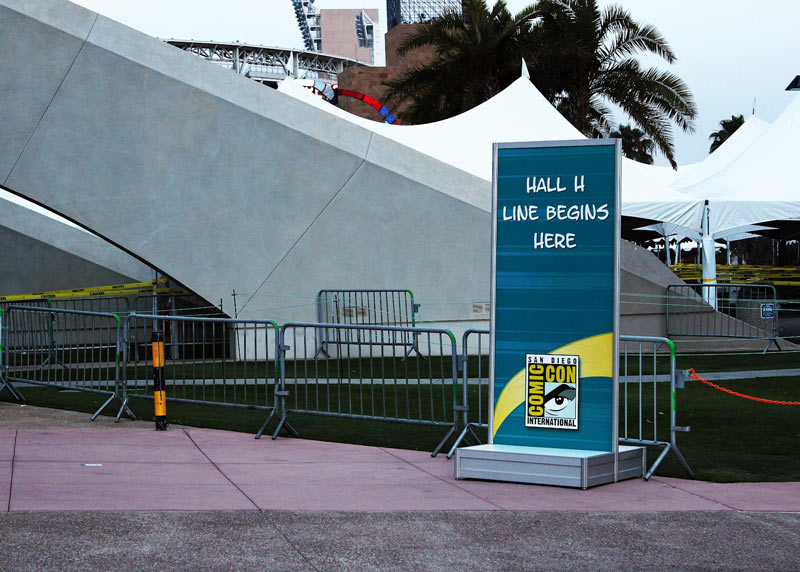 Planning on going to panels at SDCC? Well who doesn't but there are a lot of people who may think that they have figured it all out in advance but here are some tips that you may have not thought of. One of the first things that you need to get is the official smart phone app from SDCC itself. If you have an iPhone then CLICK HERE if you have an Android smart phone then CLICK HERE to download the app. While in the past there have some major bumps in the road with the company that handled the app for SDCC and one year they updated it right before the show and rendered the app useless. Thankfully most of the bugs have been worked out now. One of the best features of the app is to put your schedule in the app and be able to quick reference it. That is the best things that will help you keep track of your schedule each day. One thing that has worked for me for years is when SDCC released the schedule before the convention, print out the schedule and sit down and highlight everything that you might want to go to. Having the physical schedule to look at really helps you look at the bigger picture of the panels.Once you have gone over the schedule then start to put the schedule into the app so that when you are at the convention you have everything you want at your fingertips.
The most important thing about going to panels is that if you are planning on going to Hall H for pretty much any panel there are a few things that you will need to think about. If your panel is later in the day plan on getting there at the crack of dawn or even earlier than that to wait in line outside. You could be out in the sun and it can get hot out there so take precautions like sunscreen and water. If you are lucky enough to get into Hall H you pretty much have to camp out there all day to see your panel if it come later in the day. There are both bathrooms and food stands in Hall H so you don't have to leave and the majority of people stay the whole day. If you plan on attempting to go to any panels in Hall H there is absolutely no point in going to any other panel or events because once you are in, you stay in. It's highly unlikely that you would be able to get back in during the day. The same theory applies to Ballroom 20 in the convention center. SDCC has implemented a new wristband policy that is an update to last years wristband program. If you are planning to go to any panel in Hall H this year make sure you read the policy Hall H wristband policy
The key that I have found that works very well is to make sure that you double or even triple book panels during the day. The reason for this is that some panels will fill up quickly or already be full because SDCC does not clear the rooms and that can be another problem. If you want to get into a more popular panel you need to plan to get into the room at least the panel before or quite possibly two depending on the crowds and the panels. The upside to going to a panel before the one that you want to see could be a really good panel that you may have never thought of going to. Another plan is to go to panels that are smaller than the major media panels because they are a lot less crowded and easier to get into.
What Panels Do I Go To?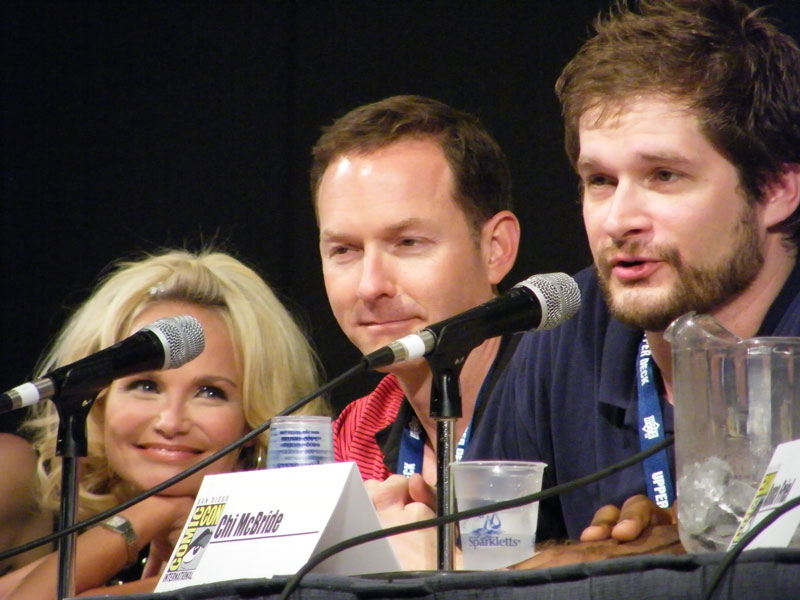 For the past few years people have been complaining that Hollywood has ruined SDCC. Recently the Unofficial SDCC Blog had a chart of some of the biggest conventions and the percentage of panels by genre. While people think that there are way more television and movie panels compared to comics but even if you combine televisions 11% and movies 12% they are still lower than the 26% of comic panels. The issue is that the Hollywood panels are the ones that get the most attention in the media. Some of the best panels that I have ever been to at SDCC are panels about comics and the people who make them. In 2011 we were waiting for the Bob's Burger panel and the panel before it was the Black Panel and it was one of the most thought-provoking panels that I have ever been to. The point is that there are a lot of smaller panels that are easy to get into and you might be surprised that they are often times more intimate than the big media circus ones. Some of the panels that I really love that are almost always there every year are Scott Shaw! Oddball Comics, The Mark (Evanier) & Sergio (Aragones) show, The Digital Bits Blu-Ray/DVD Producers, IDW Artist Edition, Comic Book Legal Defense Fund, Quick Draw and many others. I hope to highlight some of these panels and other when the full schedule is posted online. These panels are the real lifeblood of SDCC and is where you can ask questions and almost all of the people in the audience really want to be there. Make sure that you stack you schedule with these smaller panels and you will have a better experience at SDCC. Let's face it anything that happens in Hall H will be on the internet 2 seconds after it happens. The smaller panels that I noted above very rarely get the press that they deserve.
After Hours and Off Site Events 
Every year SDCC has more things going on outside the official convention. There are arcades, movie and television company booths, pop up shops and many other things to do. Some of them are the Nerd HQ by Chuck star Zackary Levi who raises money for charities while having celebrity panels that are much more intimate than the ones at SDCC. The Chuck Jones Gallery in the Gaslamp District has many events during SDCC and this year they will have an event for William Shatner's new graphic novel. Wil Wheaton always has his wOOtstock show during SDCC. The House of Blues 2015 SDCC has an All-Star Line Up during the convention and the Aquabats are going to be back in town again this year. For more updated event off site head over to the Unofficial SDCC Blog calendar that has the most up to date information about offsite events. There are also comic publisher sponsored parties such as the Boom! Studios 10 Year Birthday Bash at the Odysea Bar inside the Hilton San Diego Bayfront on Thursday night from 9pm to closing. Nintendo Gaming Lounge is setting up once again at the Marriott next door to the convention center that shows off their newest games. Conan O'Brien has been to SDCC over the past few year as a guest and had a pop up artwork exhibit a few years back and this year is doing the show live from SDCC. Tickets are currently sold out but there is a possibility of a stand by line for the shows that will be taped Wednesday thru Saturday There are many events that go on across from the convention center and after the show you should stroll over there and see what is going on. There are also late night events at SDCC like Jerry Beck's Worst Cartoons Ever is always a blast with some of the crappiest cartoons that I have ever seen. After that there is the Spike and Mike Sick & Twisted Gauntlet where if the cartoon is truly awful it can be booed off the screen. There is the Eisner Awards that is always a great event and if you go make sure that you dress a little better for this event. It's a nice affair so put some effort into yourself if you go. There are lots of things to keep you busy every night you are at SDCC. Going to the off-site events is one of the things that really makes SDCC standout from other convention. Downtown San Diego area becomes part of the convention and there are many different things to do and see after the convention.
Transportation
If you were lucky enough to get an official hotel in the city of San Diego then you know that the SDCC busing system is your best friend. This will be the second year that the bus routes will operate 24 hour during the convention Thursday, Friday and Saturday during the show. If you are coming on the San Diego Metro Trolley (Here is the map) there are many park and ride locations along the stops. Be forewarned that they get very crowded and you may not be able to get on because it's full. This year they have finally set up a special website to get tickets and you can download the MTA app that you can use to buy tickets and store them on your phone.
Parking at the convention center and the stadium structure has already sold out in advance so don't head their thinking that you will find a last-minute spot. Parking in downtown San Diego is very expensive and plan on spending $15 to $30 dollars a day for off site parking or at your hotel. There are also taxi's and the bicycle taxi's that you can use but the traffic is really terrible around the convention center and you are paying to sit in a taxi until you get there. If you are heading to the convention in the very early morning to wait for Hall H or Ballroom 20 than depending on where you are a quick taxi ride can save you time waiting for the bus if you are in a time crunch. Sometimes walking is the best alternative if your hotel is close enough. We have been staying at the Wyndham San Diego Bayside (formerly the Holiday Inn Bayside) that is technically located 1.1 miles away from the convention center. If you walk down to the bike path next to the trolley then it's actually not as far as the 1.1 miles noted. Yes you will be walking all day at the convention but sometimes when the busses are full it may be your best bet.
Bank Locations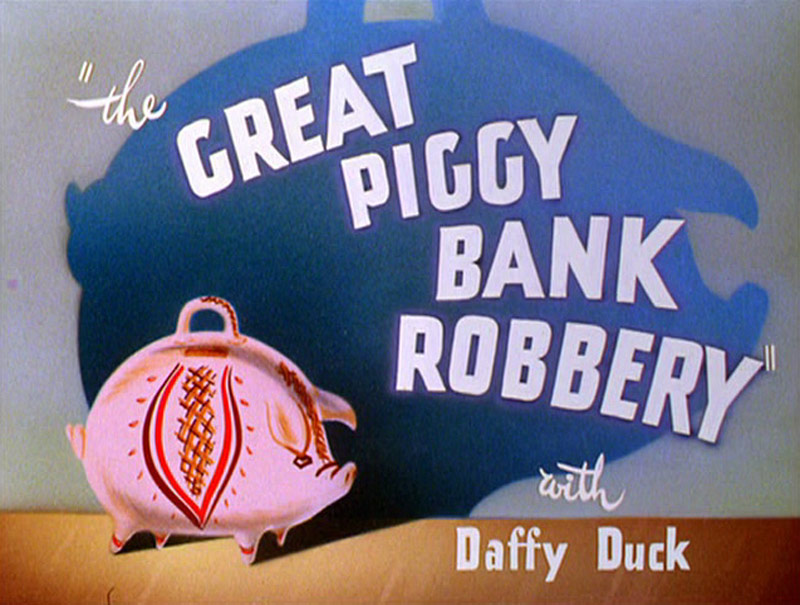 In the first part I talked about setting a budget for spending at SDCC but while I understand that you don't necessarily want to carry a lot of cash at the show you do not want to use the ATM's at the convention center unless it's an absolute emergency. The reason for that is that you can get charged twice for the transaction. You will get charged a fee from the company that set up the ATM at the convention center. You will probably be charged by your bank for using an ATM outside their network. So remember that if you have to use them. The zip code for the convention center is 92101 so if you want to look online ahead of time to see the locations of the banks that are near the convention center or your hotel. Almost all of the major vendors at SDCC take credit cards and most of the individual dealers are now using the Square credit card acceptor for smart phones and tablets. I have use it many times and have never had a problem with any vendor using it. This really save having to carry a bunch of cash around. If you plan on hitting the Ralph's Supermarket downtown if you pick up something if you use your debit card you can get cash back and there is no extra charge.
Battery Backup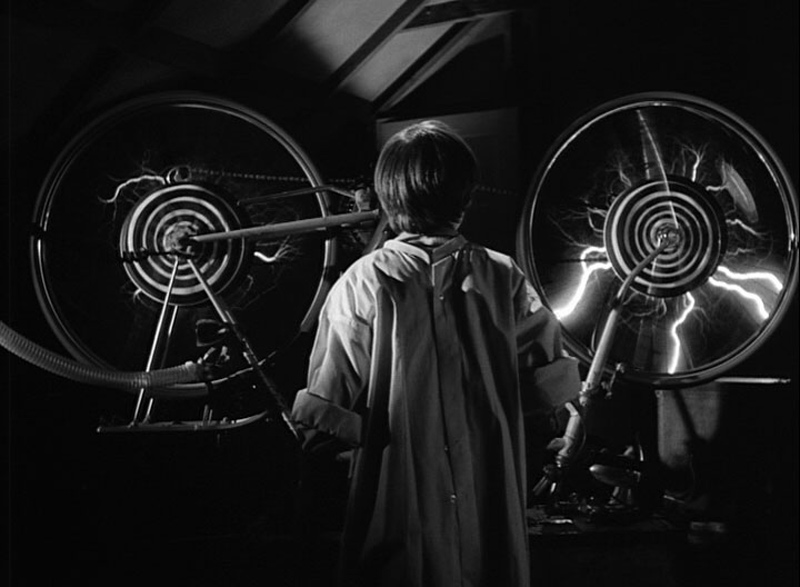 One thing that I forgot to mention in part 1 is with the advent of having a smart phone it's almost a necessity to bring a portable charger for it. During the convention you are constantly calling and texting friends, using the camera, using Facebook and Twitter all day long and the phone depending on the signal will eat your battery alive during the day. You want to have a good portable battery to take with you because you don't want to be that person who is always looking for an outlet to charge their phone.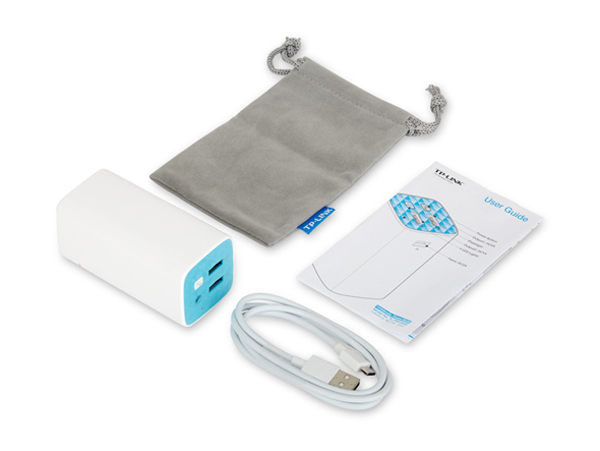 My current go to charger is the TP-LINK 10400mAh Dual-Port Ultra External Battery Portable USB Charger that can charge two devices at once. I bought mine at FRY'S but AMAZON also carries it. This battery back up can charge your phone 3 to 5 times and a tablet 1 to 2 times. It also has an indicator light to show how much charge it's got left. The other thing is that TP-LINK is a good brand and you want to make sure that you do not buy a cheap portable battery because they do not last very long and be made of questionable quality. Another choice is a Monoprice 8000 mAh that can charge both a phone and a tablet (LINK TO MONOPRICE). While I have not tried this product it does have good reviews and Monoprice make really good quality products like cable that I have bought from them before. A lot of the chargers out there will not charge a tablet so you might want to consider this one if you are going to have your tablet with you during the convention. The other thing about Monoprice is that they are based out of Southern California so if you live in California then you get the order within about a day or two depending on when you order it and where you live so if you need it quick this is a good choice. As with most large chargers they sometime can take a while to recharge so make sure that you plan on recharging it overnight so you have a full charge with you.
So that is round 2 of prepping for SDCC. I hope that these tips will help you have a better experience during the convention. Stay tuned for more tip coming soon.