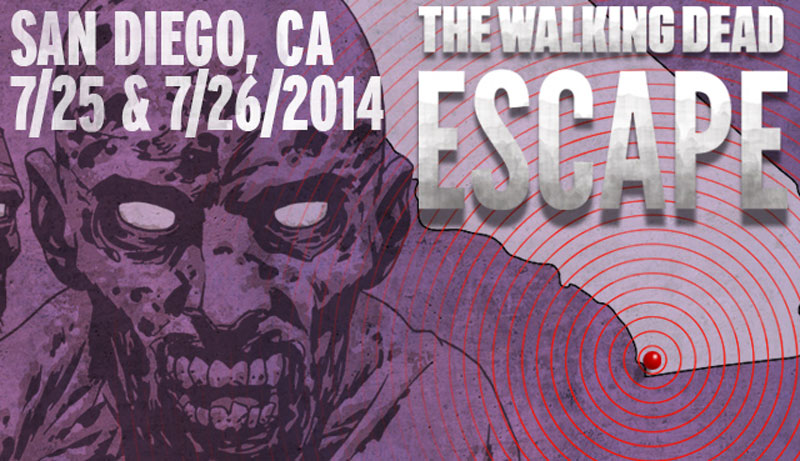 This was the 3rd year that The Walking Dead Escape has invaded San Diego Comic Con by taking over Petco Park that is right next door to the convention center. Each year it seems to get bigger and better. This year they added a SDCC badge viewing area that allowed badge holders a special area to view the people who had paid to get the crap scared out of them. While I would have liked to have done the experience it was not going to happen after a long day at SDCC.  Here is a map of the layout for the area of Petco Park that you had to go through. The FEMA Resupply Depot area on the map was the viewing area for SDCC badge holders. The map below is the one from 2012 and they reversed the FEMA area so that they came down the stairs to the area instead of up.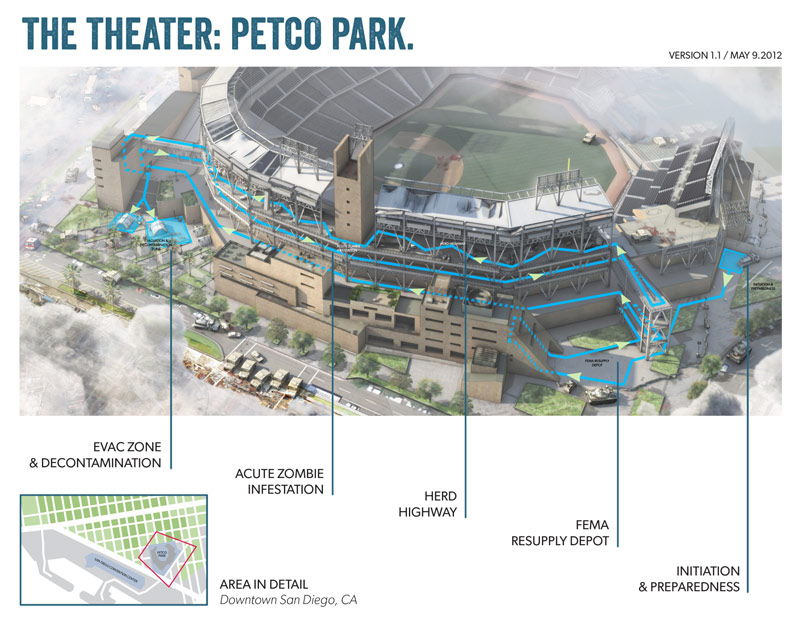 The other neat thing about the escape was that you could volunteer to become a zombie and attack the runners as they came in the section. The volunteer zombies were good-looking and acting in the area that I was in. There were obviously some that were a lot better than others. There were also "handlers" to make sure that no one was hurt and would herd the zombies for the spectators. Here are some of the pictures that I took while watching.
This one guy had contacts in and looked really creepy.
The guy in the brown shirt was an awesome drool going the whole time I was there.
This guy really went after the "body" in the car and started to munch down on it.
I really loved this kids look and was really creepy and had the moves down perfectly.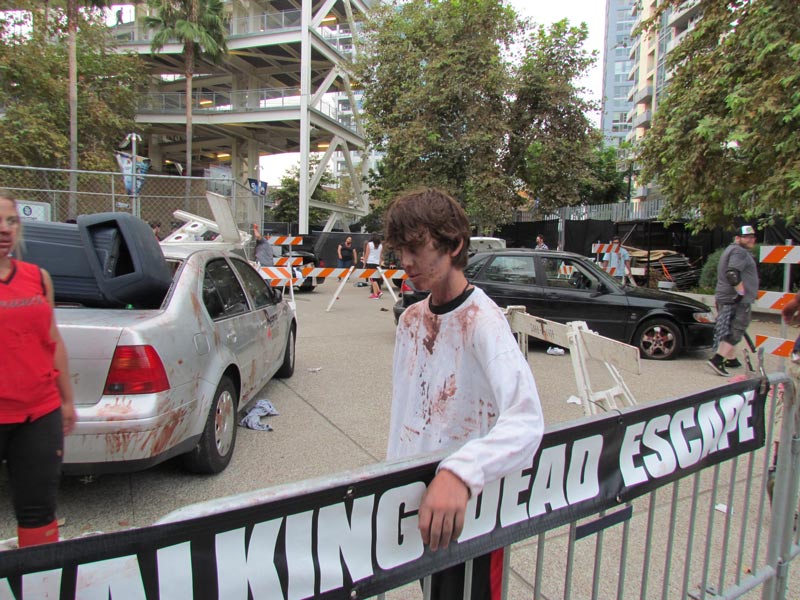 The rest of the zombies were quite good in the viewing area.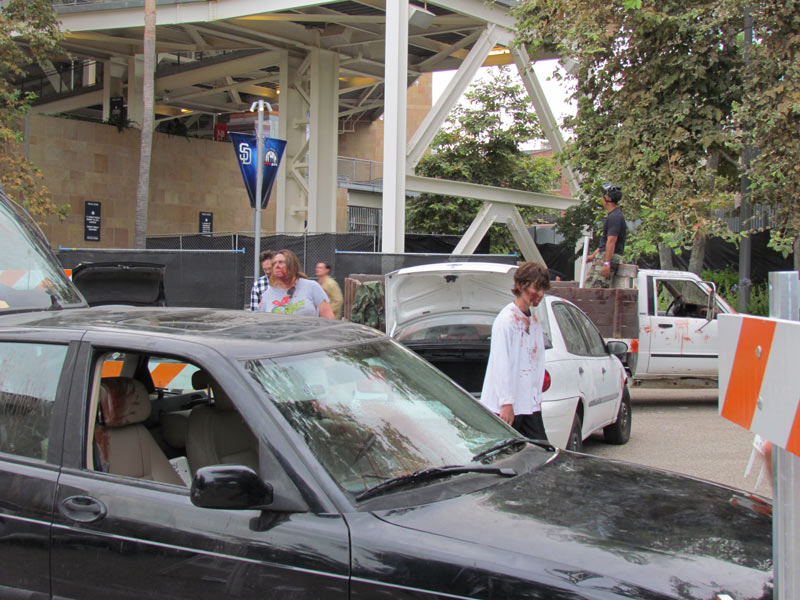 There were a lot of cosplayers running. There was nothing better than to see Finn from Adventure Time running the course.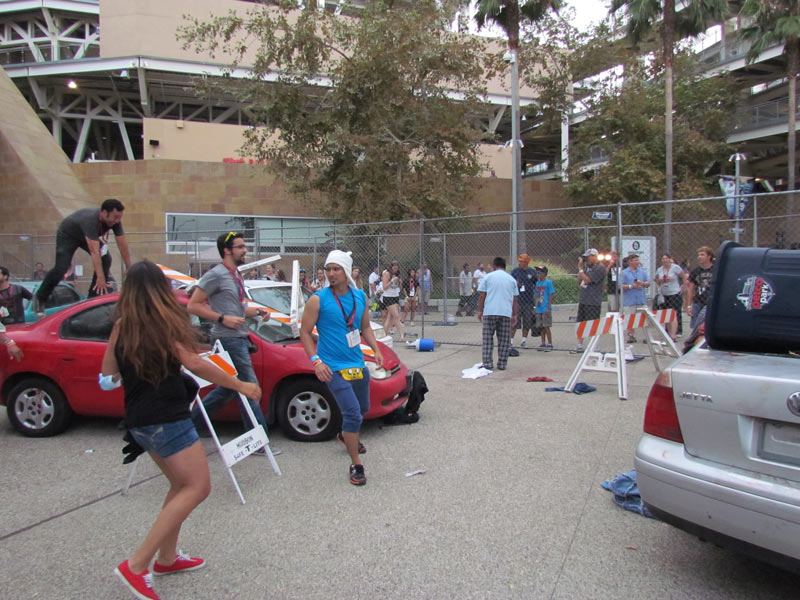 Here are some more shots of the chaos when the runners came through.
Here are some of the other zombies that would come close for us in the viewing area.
So what do you do if you're not going to do The Walking Dead Escape? Take a selfie of course!
So here is a video that I took when a heard of the runners came down into the area. Of course if you are not running then you are laughing your ass off at the people who are. My favorite one is at 00:50 the girl in the black shirt who was really freaked out and if was pretty obvious that this was not her idea to do it.
So maybe after seeing it I might consider doing it next year. I have to admit that it would be more fun being a walker instead of a running victim.