Day 1 of the 3 day WonderCon invaded Anaheim today and was very busy for the first day. I spent most of the day on the show floor seeing all of the dealers and hooking up with friends. I only made it to the Oddball comics panel with Scott Shaw! that I will post those pictures later. So here are a few of the things that I saw today at WonderCon 2014.
We Love Fine has the usual t-shirts but had some other items to show off.
Pop Culture Shock had some really nice statues on display at the show. Including Masters of the Universe, Bravest Warriors, Darkness from Legend and Robocop.
The Pinball Arcade had Star Trek the Next Generation and Monster Bash set to free play. They were also showing off the various platforms that the game is on.
The Nintendo booth was packed and they were showing off MarioKart 8 for the WiiU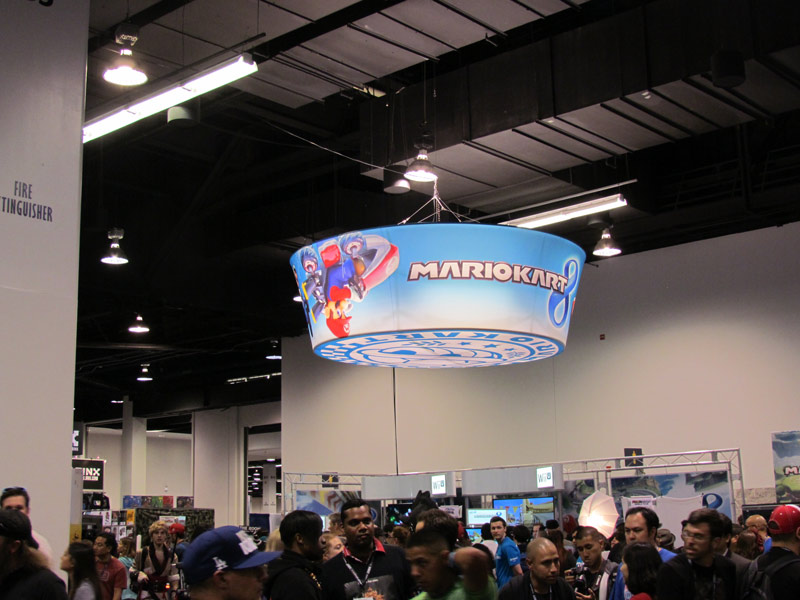 Dark Horse Comics had nice Alien artwork on the back of their booth.
DC Comics was showing off a collection of Batman action figures to celebrate the 75th Anniversary
Graphitti Designs was a madhouse with the exclusive Wonder Woman exclusive  WonderCon shirt flying out of the booth.
There were a number of dealers that had original comic art and there were some really nice pages.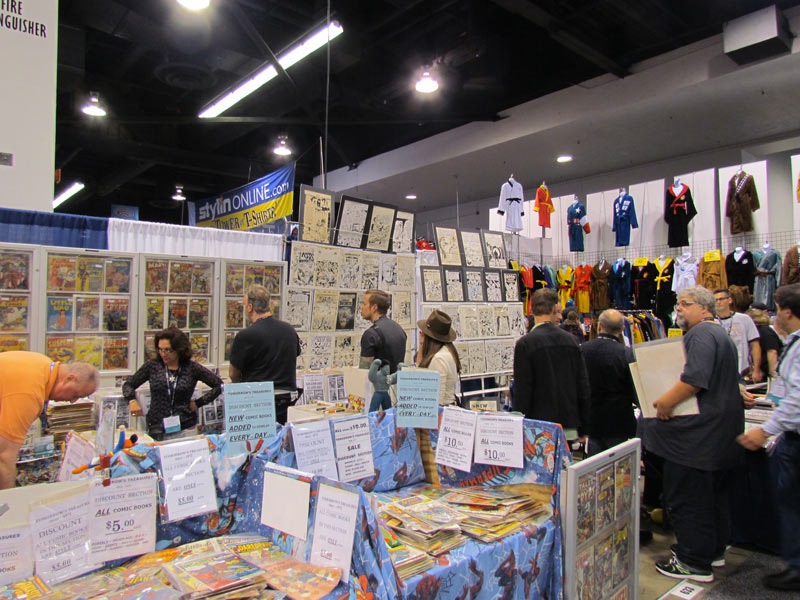 There was some really great cosplay at the show today. Black Widow and Scarlet Witch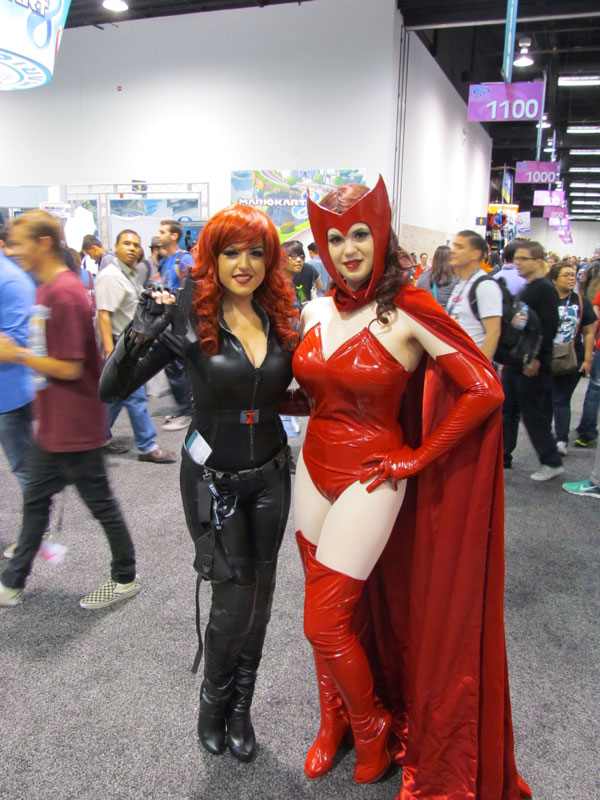 Cinderella and her Fairy Godmother
Merman & Barnacle Boy from Spongebob Squarepants
Jason Voorhees from Friday the 13th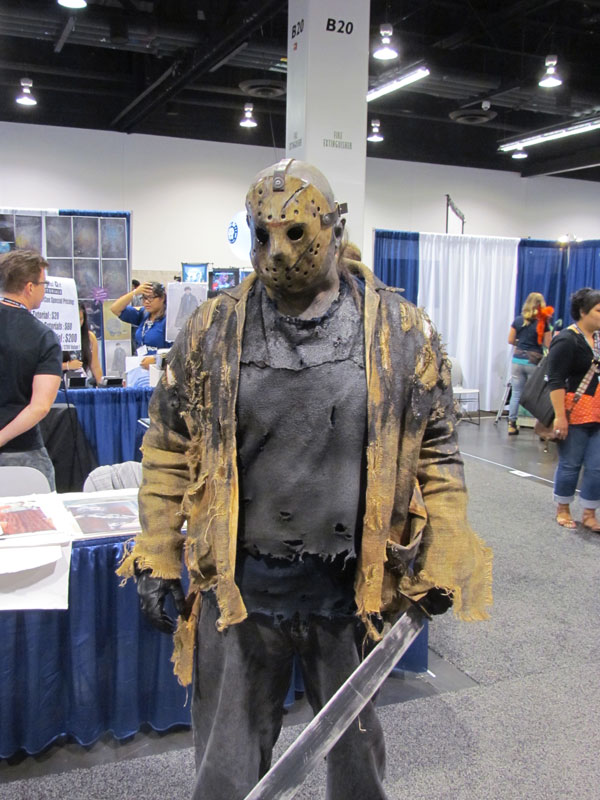 A really nice Wonder Woman
Link from the Zelda games
Ron Stoppable from Kim Possible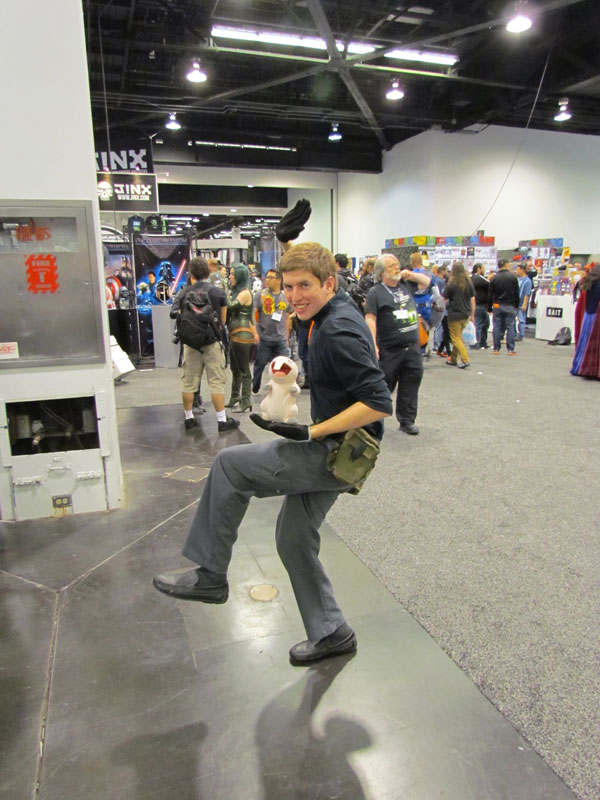 A really good-looking Merida from Brave
Morticia and Gomez with Thing from the Addams Family
Catwoman whipping the crowd into a frenzy.
Eternity from the Marvel Universe (OK boys here is a hint wear a cup when you are doing the spandex thing. We will all be better off)
Attack on Titan
Buzz LightBeer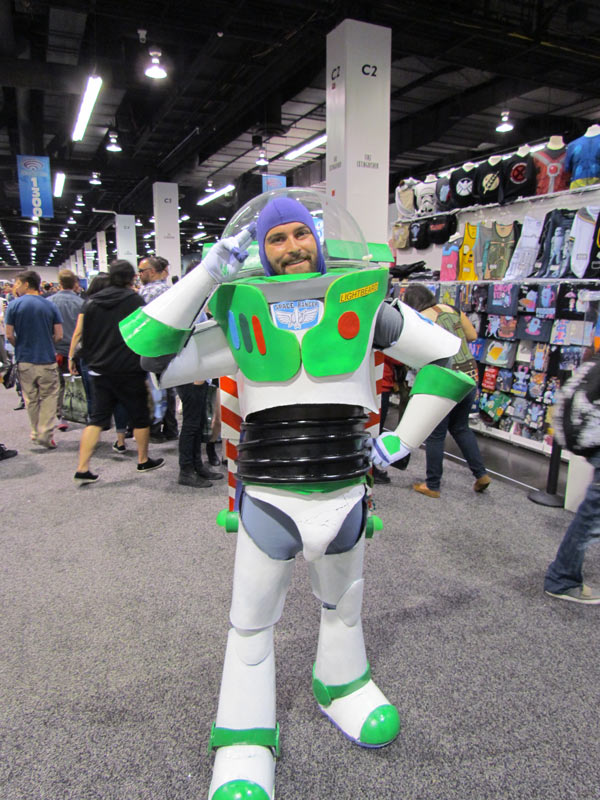 Clockwork Stormtrooper
An Awesome Fannibal showing the Hannibal love at WonderCon
This guy really impressed me with his John Coffey from the Green Mile with his little mouse friend.
A Spartan from 300 who had the body to pull this off!
This guy made my day. How cool is it to see someone do Johnny Bravo, right!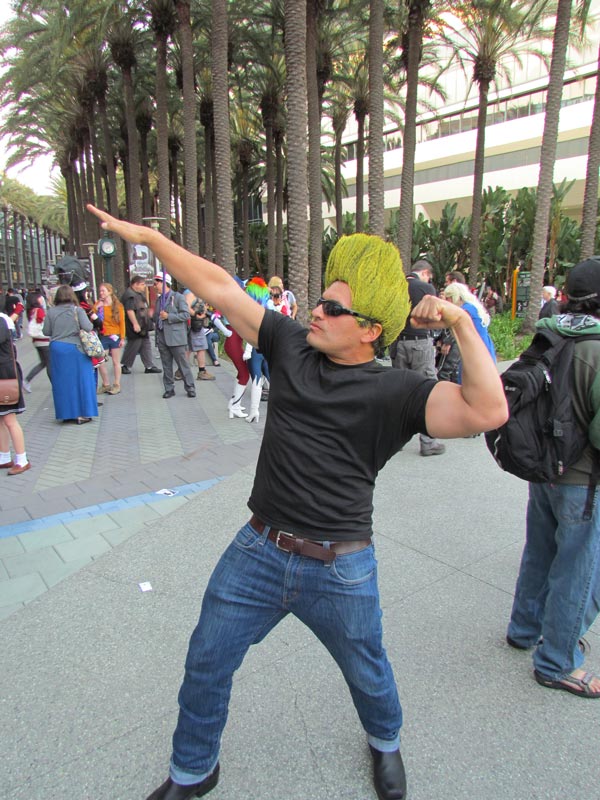 Well that's it for today I hope to post some more tomorrow and will tweet from more panels.