With WonderCon coming to Los Angeles this weekend there is a lot to see and do at the show. There will be a ton of panels and surprisingly the Hollywood influence is pretty lean this year and seems to be a bigger focus on comics this time around. DC, Image, Valiant, Boom! Studios, and IDW and the first time for Funko at WonderCon will be interesting to see what they have in store.
While Hollywood will be a little more low-key than usual Warner Bros will have a huge presence at the show with lots of panels with both television shows like iZombie and Legends of Tomorrow to a TBA film panel that I can guarantee will have Suicide Squad for sure.
Here are some of the programming highlights that I think are going to be at the show. Here is the link to the Full WonderCon Schedule. I have not listed the Spotlight panels that are must see if you're a fan of the special guest of WonderCon. They are really great and intimate panels that have some great Q&A and great stories.
FRIDAY
Cartoon Network: 12:00pm – 1:30pm Room 403AB
Fans will have a good mornin' and a great afternoon as some of the best from Cartoon Network visits the Convention Center. Show teams and talent from Clarence and Uncle Grandpa will be on hand for a special panel to share what goes on behind the scenes, and what's ahead for 2016. There will also be a special screening of never-before-seen episodes, a live table read and more surprises. From Clarence, Spencer Rothbell (Head of Story, voice of Clarence), Stephen Neary (supervising producer), Katie Crown (voice of Mary Wendell and Ms. Baker), Eric Edelstein (voice of Chad), and Roger Craig Smith (voice of Belson and Percy) will be on hand with Uncle Grandpa's Pete Browngardt (creator and voice of Uncle Grandpa) and Kevin Michael Richardson (voice of Mr. Gus). Moderated by Eric Bauza (Uncle Grandpa's Belly Bag), fans will also be treated to a sneak-peek from our new Powerpuff Girls series.
These are always very fun panels that mixes animators and voice actors and if you are a fan of the shows then this panel is a real treat. The Q&A can get quite wild on these ones.
Pop Fandom as Artistic Inspiration: 1:00pm – 2:00pm Room 502B
Tom Hodges (comic artist and illustrator),"Artist Abe" Lopez (artist and illustrator), Joey "Joebot" Spiotto (Alien Next Door, Storytime Gallery 1988), Danny Haas (designer and illustrator), John "Captain Ribman" Sprengelmeyer (award-winning illustrator, syndicated cartoonist), Pauline Acalin (pixel artist, 72 Pins), and Jason "JangoSnow" Wong (graphic designer and illustrator) discuss tapping into your favorite fandoms for inspiration, how pop culture has influenced the course of their work, and the rise of pop-parody apparel culture. Moderated by Tom Kurzanski (art director for TeeFury).
This panel sounds really interesting if you are an artist and could give you some good tips if your planning on doing artwork to sell. 
DC Entertainment All Access: 1:30pm – 2:30pm Room 403AB
Go behind the scenes of DC Entertainment for an in-depth look at some of the most exciting stories and exhibits across DC Comics, Vertigo and MAD! New and veteran fans alike are welcome for a tutorial on the essential stories, videos, and products that make up the immersive DC Universe. Panelists include Shelly Bond, Ming Doyle, Jay Fabok, JT Krul, Annie Wu, and Nathan Sawaya.
With the line up of creators this sounds more like a Vertigo panel instead of DC. I'm hoping that is the case and could be quite good if it is. Vertigo has had some really strong books lately and hope to hear about some newer ones. 
The Sergio and Mark Show: 1:30pm – 2:30pm Room 502A
Spend an hour, or about as much time as it takes Sergio to draw an issue of Groo the Wanderer, with the folks who bring you that comic book: the award-winning team of Sergio Aragonés and Mark Evanier. They'll tell you all about Groo and other weird things they've done or are planning to do. Plus you'll also get to meet the hardest-working man in comics, Tom Luth, who has to color it all.
Hands down one of the funnest panels that you will ever go to. There is never a dull moment and you will laugh your ass off on this one. They have some of the best stories ever told in comics and their work. This is a must see panel!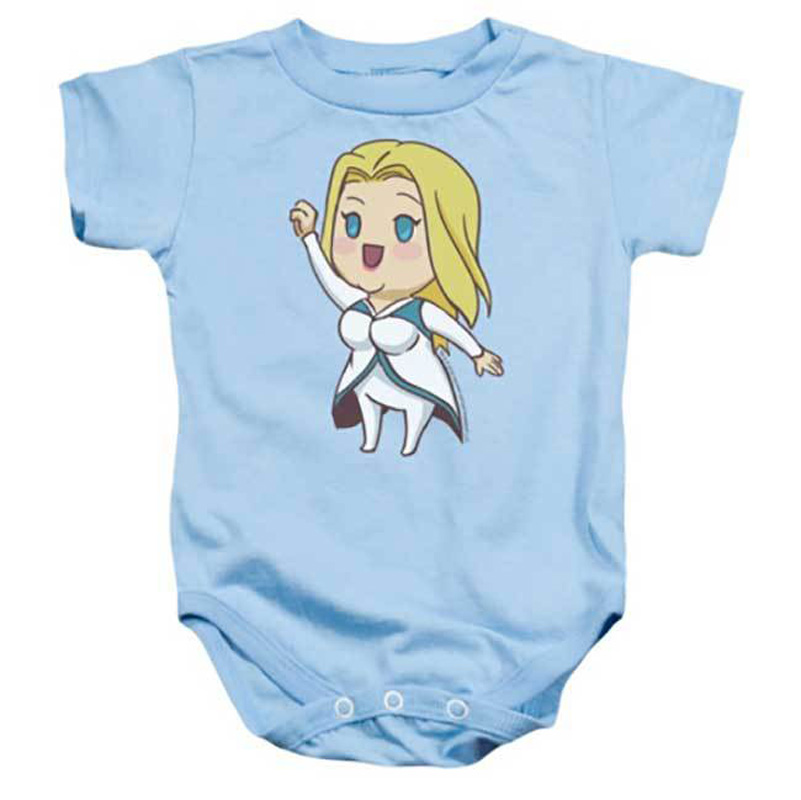 Valiant 101 New Fans Starts Here: 1:30pm – 2:30pm Room 152
You've heard the buzz. You've seen the reviews. Now find out where to start with Valiant Comics! From X-O Manowar to Ninjak to The Death-Defying Dr. Mirage and Archer & Armstrong, jump on board here with a concise and fun-filled introduction to Valiant's biggest, most memorable characters, and find out for yourself why Buzzfeed calls Valiant "a universe full of your new favorite superheroes!"
Valiant has really struggled to get new readers, but lately with Faith and Archer and Armstrong they have done a lot better. It will be interesting to see what they say about that. 
CBLDF Comics Censorship in 2016: 2:30pm – 3:30pm Room 502A
Although free expression is seen as a basic human right, censorship is rampant in the United States and around the world. CBLDF executive director Charles Brownstein and editorial director Betsy Gomez present an overview of the censorship crises facing cartoonists in 2016: from the violence and legal prosecution occurring around the globe to domestic attacks on young adult books in libraries and schools across the country. Learn how comics and books are being challenged and what you can do to fight back.
The Comic Book Legal Defense Fund always has very informative panels and are always well worth going to find out about current censorship issue in the comic industry.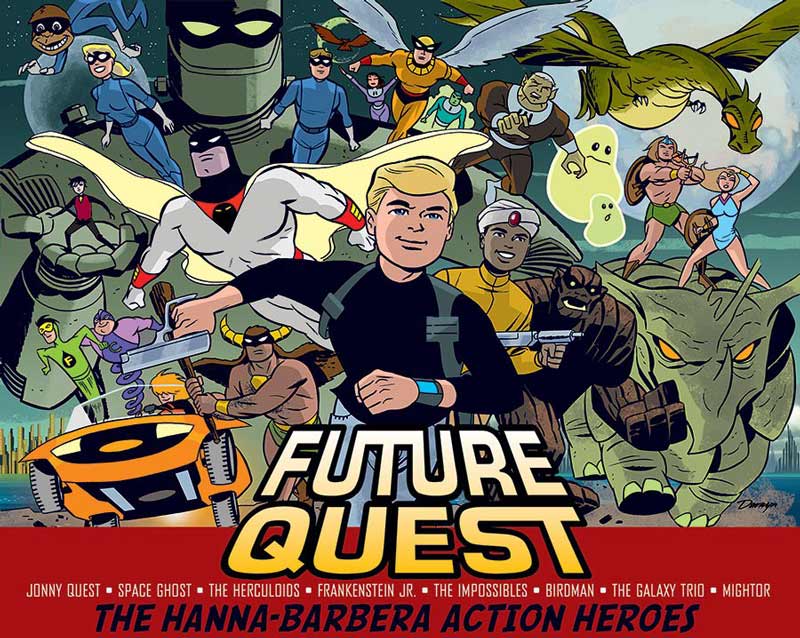 DC Comics Hanna-Barbera: 2:30pm – 3:30pm Room 403AB
It's been the talk of the town! Contemporary updates to your favorite Hanna-Barbera classics are coming. New iterations of all your favorites in the form of Scooby Apocalypse, Future Quest, Wacky Raceland, and The Flintstones! All this, plus teases and snippets of what's on deck. Come see for yourself what the buzz is all about!
I'm super jazzed about these books and hope to learn more about the direction that they are going to be. We know about the Future Quest teams love of the original shows and intend to keep the feel of the original intact. Looking forward to this one.
Bob's Burgers: 4:00pm – 5:00pm Room 408AB
The always-entertaining cast and creators behind Bob's Burgers bring their Emmy Award-winning animated series to WonderCon for an unforgettable panel! Creator and executive producer Loren Bouchard and the hilarious cast, including Kristen Schaal, John Roberts, and Larry Murphy, will entertain with a Q&A panel discussion featuring never-before-seen footage and a behind-the-scenes look at the series as they get ready to celebrate the 100th episode of Bob's Burgers, airing on FOX this May.
The best comedy on television and these panels are insane. There is NEVER a dull moment and a real blast that will have you laughing the whole time. Sadly it's only the West Coast voice cast but still a must see panel! 
iZombie: 4:30pm – 5:30pm Microsoft Theater
Brainy hit iZombie returns to WonderCon for its sophomore appearance to give fans the scoop on the shocking events yet to be seen in season 2. Will Liv learn the truth about Drake's involvement with Mr. Boss? Will Clive remain in the dark about the existence of zombies? What will happen to Blaine and Major as the effects of the cure wear off? The clock is ticking. Join this panel for a special video presentation followed by a Q&A with series stars as well as executive producers Rob Thomas (Veronica Mars) and Diane Ruggiero-Wright (Veronica Mars). From Bonanza Productions Inc. in association with Spondoolie Productions and Warner Bros. Television and based upon characters created by Chris Roberson and Michael Allred, published by DC Entertainment's Vertigo imprint, iZombie airs Tuesdays at 9/8c on The CW.
Last years panel was a lot of fun for this quirky show that has thankfully been renewed for a third season. Hope to hear what they have in store for this and next season. 
Thunderbirds are Go: 5:00pm – 6:00pm Room 151
Amazon brings a first look at the new Thunderbirds Are Go series, a reinvention of the 1960s Gerry Anderson classic. Piloting their remarkable cutting-edge Thunderbird Vehicles from the depths of the oceans to the highest reaches of space, Scott, Virgil, John, Gordon, and Alan Tracy return to perform impossible rescues across the globe. Thunderbirds Are Go blends a unique mixture of CGI animation and live-action model sets, delivering a new level of action-adventure animation while paying tribute to the legacy of model locations from the original Thunderbirds series. Join David Graham (Thunderbirds, Peppa Pig), Andres Williams (Taboo, The Walker), Rob Hoegee (Generator Rex, Teen Titans) and David Menkin (Zero Dark Thirty, The Man from U.N.C.L.E.).
As a big fan of the original puppet version of the show, it will be interesting to see the direction that this version will be. The previous live action feature film we don't talk about because it was THAT BAD! Fingers crossed that this one is better. 
Dreamworks Voltron: Legendary Defender!: 6:00pm – 7:00pm Room 151
From days of long ago and uncharted regions of the universe comes DreamWorks Animation's Voltron: Legendary Defender! Hosted by Nerdist's Jessica Chobot, join Executive producer Joaquim Dos Santos (The Legend of Korra, Avatar: The Last Airbender), co-executive producer Lauren Montgomery (The Legend of Korra), writer Tim Hedrick (The Legend of Korra, Avatar: The Last Airbender) and special guests as they unite to form this years can't-miss panel of WonderCon 2016! Be sure first in the galaxy to get a sneak peek of this highly-anticipated event, as DreamWorks Animation unveils never-before-seen artwork and footage of the all-new Netflix Original Series. Panel attendees will receive a WonderCon exclusive limited edition Voltron lithograph.
The nostalgia train is back and it will be interesting to see if this take on the show is going to be based on the watered down american version or the original anime version. 
AMC's Preacher Premiere Screening and Panel: 8:00pm – 9:30pm Room 408AB
Join cast members Dominic Cooper (Agent Carter) and Ruth Negga (Agents of S.H.I.E.L.D.), and showrunner Sam Catlin (Breaking Bad). Based on the popular, cult comic book franchise of the same name, the highly anticipated series is a supernatural, twisted, and darkly comedic drama that follows a West Texas preacher named Jesse Custer (Cooper), who is inhabited by a mysterious entity that causes him to develop a highly unusual power. Jesse, his badass ex-girlfriend Tulip (Negga) and an Irish vagabond named Cassidy (Joseph Gilgun) come together; and when they do, they are thrust into a crazy world populated by a cast of characters from Heaven, Hell, and everywhere in between.
I'm SUPER excited to see this and the buzz from the SWSX showing last week was promising to hear. The original comic was incredible so it will have to live up to that. It's going to be tough but apparently AMC has been supportive of the show so fingers crossed. 
Saturday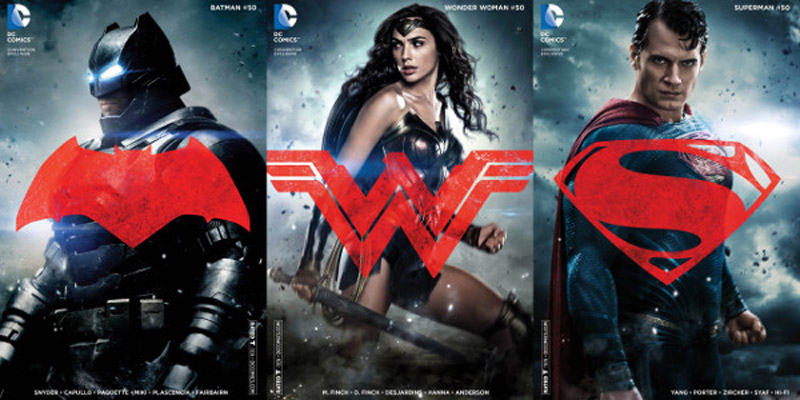 DC All Access Rebirth Panel: 9am in Petree Hall.
DC ENTERTAINMENT RAISES THE CURTAIN ON DC UNIVERSE: REBIRTH FOR MEDIA, FANS AT A SPECIAL WONDERCON PRESS CONFERENCE
Dan DiDio, Jim Lee and Writer Geoff Johns Reveal Details for Line wide June Re-launch to WonderCon Attendees In-Person and Online Via Live stream
DC Entertainment is tapping into fans of the annual comic book, sci-fi and pop culture gathering, WonderCon, to unveil a host of details regarding its upcoming line wide DC UNIVERSE: REBIRTH initiative at a can't-miss event open to both fans and media on Saturday, March 26 at 9am PST in Petree Hall at the Los Angeles Convention Center.
Attendees will get breaking news on the upcoming line wide re-launch from DC Entertainment Co-Publishers Dan DiDio and Jim Lee, along with DCE Chief Creative Officer and best-selling writer Geoff Johns. For the first time, everyone in attendance will also be introduced to the REBIRTH artists and writers, many of whom will be in attendance at the event. This lineup of talent has been kept highly secret so fans would be the first to know who will be writing and drawing their favorite (and new?) characters!
Both press and attendees will also be treated to the very first look at new covers, character renders and other REBIRTH artwork, including Geoff Johns' 80-page DC UNIVERSE: REBIRTH Special which kicks off this all-new universe of stories on May 25th. And if you're a fan of awesome art, you're in luck; all attendees will receive a limited edition DC UNIVERSE: REBIRTH-themed lithograph, drawn by DCE Co-Publisher and veteran artist Jim Lee!
Line up for this Event/Press Conference is said to start at 7:00am. They plan to announce not only the creative teams but may also announce other titles than previously noted. This is before the show opens and will be the big DC event of the show. I'm excited to see what is planned with the relaunch of DC Comics and see if they can get it right this time.
Robbie The Robot Retirement Party: 10:00am – 11:00am Room 408AB
Break out the Hawaiian shirts because Warner Archive Collection is throwing a party to celebrate Robby the Robot's 60 years of service. Join Warner Archive podcast hosts Matt Patterson and DW Ferranti, alongside noted robot aficionados, to celebrate the multi-decade career of this cybernetic cinema icon par exellence. Starting with the (not coincidentally) 60th anniversary of the landmark science fiction film, Forbidden Planet, fans will follow the voyage through Robby's storied career on both the big and small screens. And be prepared for some special messages from suprise mechanical guests.
I love Forbidden Planet and while I'm not sure about this I have faith that the Warner Archives guys always have some fun panels and this one sounds pretty weird but fun.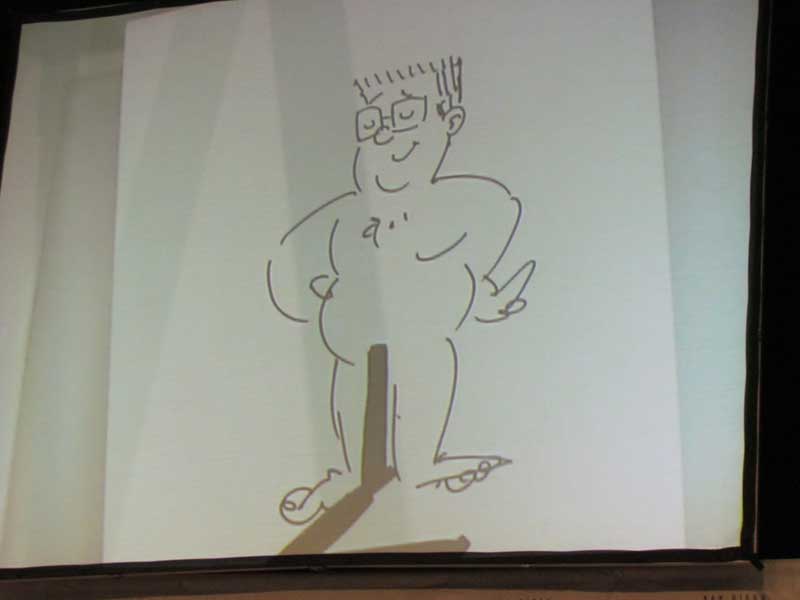 Quick Draw!: 10:30am – 11:30am Room 403AB
It's one of the most popular panels at Comic-Con each year, but it was born years ago at WonderCon! Three cartoonists! Lots of paper and sharpies and silly ideas! Watch the battle of wits and markers as amazing cartoons are created right before your eyes by Sergio Aragonés (MAD magazine, Groo the Wanderer), Kyle Baker (Why I Hate Saturn, The Bakers), and Scott Shaw! (The Simpsons, The Flintstones). Your moderator Mark Evanier throws the challenges at them, many suggested by the audience. So maybe you'd like to be part of that audience.
Oh let's see you had me at Kyle Baker. This is a must go to panel that will not disappoint. Wild and racy with tons of laughs. 
Warner Bros./New Line Panel: 12:00pm – 1:00pm Microsoft Theater
THE CONJURING 2 Director James Wan brings this supernatural thriller to the screen with another real case from the files of renowned demonologists Ed and Lorraine Warren. Reprising their roles, Oscar nominee Vera Farmiga and Patrick Wilson star as Lorraine and Ed Warren, who, in one of their most terrifying paranormal investigations, travel to north London to help a single mother raising four children alone in a house plagued by malicious spirits. Join director James Wan as he debuts footage from his upcoming Supernatural Thriller.
LIGHTS OUT From producer James Wan (The Conjuring) comes a tale of an unknown terror that lurks in the dark. When Rebecca left home, she thought she left her childhood fears behind. Growing up, she was never really sure of what was and wasn't real when the lights went out…and now her little brother, Martin, is experiencing the same unexplained and terrifying events that had once tested her sanity and threatened her safety. A frightening entity with a mysterious attachment to their mother, Sophie, has reemerged. But this time, as Rebecca gets closer to unlocking the truth, there is no denying that all their lives are in danger…once the lights go out. Join filmmakers David F. Sandberg and Lawrence Grey along with cast members Maria Bello and Charlotta Losten as they debut footage from the their upcoming horror film.
Oh sure their not going to show Suicide Squad or Tarzan, please. I'll bet money on that! 
Zim! Invades WonderCon: 12:30pm – 1:30pm Room 515B
You love the show, but have you read the comic? Invader Zim series creator (and control brain) Jhonen Vasquez and artists Dave Crosland and Aaron Alexovich will tell you all the secrets involved in the making of America's new favorite comic. ZIM demands that you attend this panel, learn more of his ongoing mission, and thereby bring glory to the Mighty Irken Empire!
Zim is back and while it's only in comic form the book is a faithful extension of the beloved series. Jhonen Vasquez makes a rare WonderCon appearance so that is worth attending this one. 
Marvels Agents of S.H.I.E.L.D. : 2:00pm – 3:30pm Room 408AB
Join executive producer and Marvel's head of television, Jeph Loeb, as well as the cast and creators of Marvel's Agents of S.H.I.E.L.D. for their first WonderCon panel as a cast! Get a sneak peek at a new episode from season 3 and find out what's ahead for the team this season from the cast and producers!
I not a fan of the show but if your one then they do put on a good panel. 
Cartoon Voices: 4:30pm – 5:30pm Room 403AB
Talk about super powers! Here's a panel with heroes who can put voices into the mouths of your favorite animated characters. They'll tell you how they do it and present an unrehearsed reading to show how they do it! With Townsend Coleman (Teenage Mutant Ninja Turtles, The Tick), Maurice LaMarche (Pinky and the Brain, Futurama), Chuck McCann (Duck Tales, The Fantastic Four), Candi Milo (Curious George, Jimmy Neutron), and others! Your host is Mark Evanier (The Garfield Show).
Hell this one is worth going to see Maurice LaMarche and sometimes they have surprise guest show up. They give some great advice on voice acting as well as great stories. 
Alphabet 10 Years of Prism Comics Queer Press Grant: 5:30pm – 6:30pm Room 502A
For over a decade, the Prism Comics Queer Press Grant has been given to up-and-coming LGBTQIA creators to help them bring their diverse styles and voices to the reading public. Now Stacked Deck Press has published an anthology entitled ALPHABET to commemorate the grant and its influence. The book features a roster of diverse queer cartoonists whose talent and experience are destined to change how we read comics in the decade to come. Please join Prism Comics and moderator Tara Madison Avery (Gooch, Merrier) present ALPHABET contributors Sonya Saturday (Why Do You Cry When I'm on Top?), Ajuan Mance (Gender Studies), Elizabeth Beier (Bisexual Trials and Errors), Josh Trujillo (Death Saves, Love Machines), and Vi Cao ( David Doesn't Get It), with special guest William O. Tyler (Ratboy) for a lively discussion of their work and diversity in LGBTQ comics. Following the discussion, Prism Comics will announce the recipient of the 2016 Queer Press Grant.
This is a great program that add great diversity that comics are sorely lacking today. This company has been doing great work for 10 years and adding different voices to the comics medium. 
World Premire of The Giant's Dream: 5:30pm – 7:00pm Room 403AB
From hundreds of hours of archival footage and myriad modern-day interviews comes a documentary that puts an in-depth spotlight on the beloved 1999 animated film The Iron Giant. Director Brad Bird (Mission Impossible: Ghost Protocol, The Incredibles, Ratatouille) and documentary director Anthony Giacchino will lead a discussion following the premiere screening of an insightful and fascinating documentary that examines the intricate, behind-the-scenes details of the creative process in bringing this critically acclaimed film to the big screen.
This will be the best panel of the entire convention because it's the much-anticipated documentary that will be on the Blu-Ray Signature Series Disc later this year. And Brad Bird will be there, I'M SO THERE!
Inside The Writers Room: 6:00pm – 7:00pm Room 151
If writer's rooms were like superhero teams, this panel combines the Justice League and The Avengers for an all-star insider look at your favorite TV series. Some of the scribes behind today's hottest genre shows share their candid thoughts on how to sell, write and rewrite the series you love (and sometimes loathe). Find out the deep, dark secrets (and low-calorie snacks) of the writers' room, and learn why network executives actually care about what you write on message boards. Panelists include Gabrielle Stanton (The Flash, Haven, The Vampire Diaries), Amy Berg (Counterpart,Da Vinci's Demons, Eureka), Jose Molina (Agent Carter, Firefly, Sleepy Hollow), Ashley E. Miller (Black Sails, Fringe, Terminator: The Sarah Connor Chronicles), Sarah Watson (Parenthood, The Middleman), Steve Melching (Star Wars Rebels, Guardians of the Galaxy TV, The Clone Wars), and moderator Mark A. Altman (The Librarians, Agent X, Castle).
These panels are great for people who are aspiring writers of television or film. The writers offer great insight on how the system works. It's also worth going to see how shows are developed and how a writers room works. 
DVD Duesday Live: 8:30pm – 9:30pm Room 515B
Chris Gore​ ​(PodCRASH, Film Threat) returns for DVD-Duesday Live, his popular segment from G4TV's Attack of the Show. Join Chris and a panel of film experts including Charles de Lauzirika (Blade Runner: The Final Cut), Cliff Stephenson (Hannibal), and special guests for a heated movie discussion. The panel will discuss the best DVD commentaries, talk about the weirdest DVD special features, and battle over the best DVD of all time. Participate in movie trivia to win DVDs.
If you love Blu-Ray or DVD special features like I do then make sure that you make it to this panel. These are the guys who make that magic happen. I know these guys and they will give a lot of great insight to how it all comes together.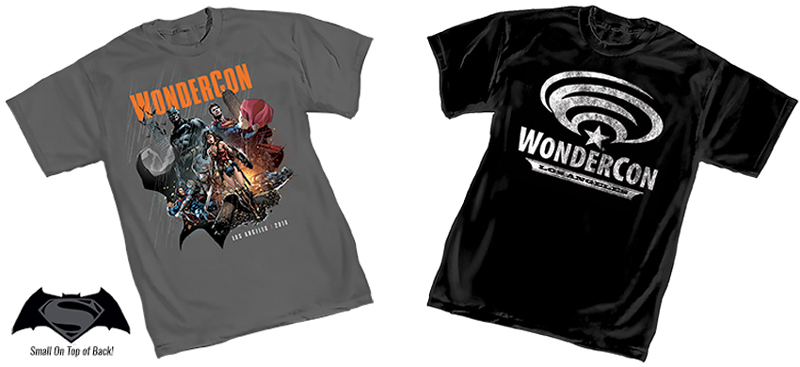 Sunday
Comedy in Comics: 11:30am – 12:30pm Room 152
Comedy in comics appears in all forms, from the tone of an entire story or the nature of the art, to a one-line gag in an otherwise serious story. Humor has always had a place in comics and moderator Nina Taylor Kester (Cartoon Art Museum) explores this important aspect with WonderCon special guests Kyle Baker (Plastic Man: On the Lam), Ming Doyle (DC Comics: Bombshells), Francesco Francavilla (Afterlife with Archie), Agnes Garbowska (My Little Pony), Joe Quinones (Howard the Duck), and Raina Telgemier (Sisters).
The line up of talent on this panel is amazing and maybe we can get the humor that has been popping up in more comics lately that has been a really good thing.
DC Entertainment Sunday Conversation Co-Publishers: 12:00pm – 1:00pm Room 151
DCE's co-publishers are back and have lots to share! Jim Lee and Dan DiDio are the driving forces behind DC, Vertigo, MAD, and much more. This up-close-and-personal panel gives you a chance to step up and ask questions about your favorite comic book publishers!
Hopefully this will not have some of the previous issue like not being able to ask honest questions that were very heavily moderated at last years convention. And also not turn into a mob attacking them either.
Toonstock The Return of Warner Archives Music Meister Sing-A-Long: 1:00pm – 2:00pm Room 408AB
Once more, with feeling! You're invited to the fourth celebration of toe-tapping, floor-stomping cartoon music, including the immensely popular sing-along with the Batman: The Brave and the Bold episode "Mayhem of the Music Meister." Join a bevy of special guests, from composers and songwriters to the voices carrying the tunes, as well as Warner Archive Collection podcast hosts Matt Patterson, D. W. Ferranti, and a few surprise guests for an entertaining, interactive look & listen at some of the great cartoon music of the past 50 years.
This panel last year was quite a surprise and well-loved by attendees. This is a very fun panel that everyone gets to be involved with.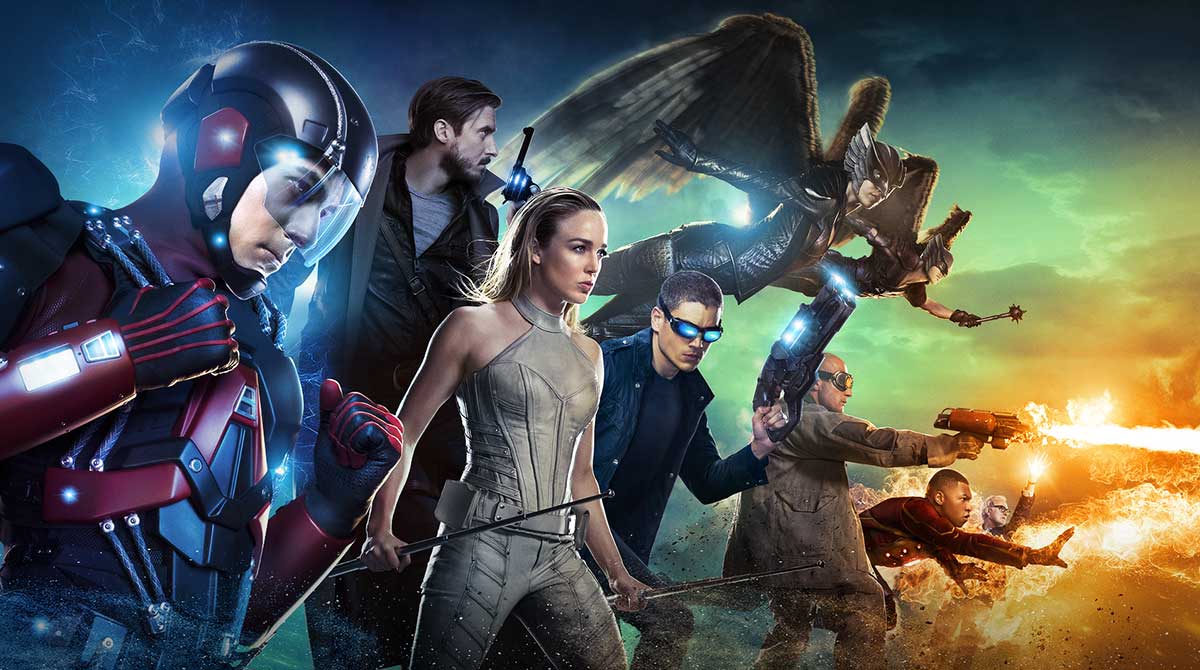 DC's Legends of Tomorrow: 1:30pm – 2:30pm Microsoft Theater
When heroes alone are not enough, the world needs legends. In DC's Legends of Tomorrow, rogue time master Rip Hunter travels from the year 2166 back 150 years to assemble a disparate group of both heroes and rogues to confront the immortal threat of Vandal Savage-with not only the planet, but all of time hanging in the balance. From the creators of The Flash and Arrow, The CW's newest superhero team-up combines characters from both shows, in addition to new heroes from the DC Comics pantheon. This epic story puts the fate of the world in the hands of an unlikely team, and the battle to save Earth will be legendary. From Berlanti Productions in association with Warner Bros. Television, DC's Legends of Tomorrow airs Thursdays at 8/7c on The CW.
This show has been a nice little surprise. A little rough after the pilot but has found its footing to be a nice addition to the DC TV Universe. Hope they get a lot of the cast to come.
Jack Kirby Tribute: 3:30pm – 4:30pm Room 502A
They call him the King of the Comics and his influence is inescapable around the industry and around this convention. Today, 22 years after he left us, there's still so much to say about him, and some of it will be said by Steve Sherman (former Kirby assistant), Charles Hatfield (author, Hand of Fire: The Comics Art of Jack Kirby), Paul S. Levine (Kirby family attorney), and your moderator, Mark Evanier (former Kirby assistant; author, Kirby: King of Comics). Including another special guest or two.
Always a fun panel about the King of Comics Jack Kirby. You always learn a lot about him at this panel.
There are tons of other panels that you can check out. These are some of the ones that I am excited about. There is something for everyone's taste and interest. There are far too many to list here so check the official WonderCon website for them all. There will be lots to see and do and if you can't get into a certain panel check out some that are at the same time and you would be surprised that you might stumble onto something that you might have missed. And don't forget to have FUN!