San Diego is mostly know for its great weather and great tourist destination and of course for the event of the year San Diego Comic Con. But there is also another convention that is in San Diego, San Diego Comic Fest that will be taking place on March 7th thru the 10th next month.
Here is a little bit of information about them;
Comic Fest's origin story: Back in 1969, when he was a teenage San Diego comics dealer, Mike Towry was part of the small group of fans who founded what became known as the San Diego Comic-Con. After the celebration of the 40th Comic-Con in 2009, he and other Comic-Con veterans agreed that San Diego needed a second convention, one reminiscent of the early Comic-Cons. Thus, San Diego Comic Fest was born in 2012.
As a convention produced by fans for fans, San Diego Comic Fest is sure to please. This all-volunteer comic con is a gathering of the tribe where each fan in attendance plays an important role in creating a memorable experience shared by all. We hope that you will join us March 7-10, 2019 for a great, fun time at the seventh-annual San Diego Comic Fest!
Many of my industry friends have raved about the show and have tried to get me to go for the past few years but scheduling conflicts have sadly kept me from attending. Luckily this year I will be able to make it to the show and I sat down with Chairman Matt Dunford (really meaning that I email him these questions and wanted to know a little more first hand about the show and what it's all about.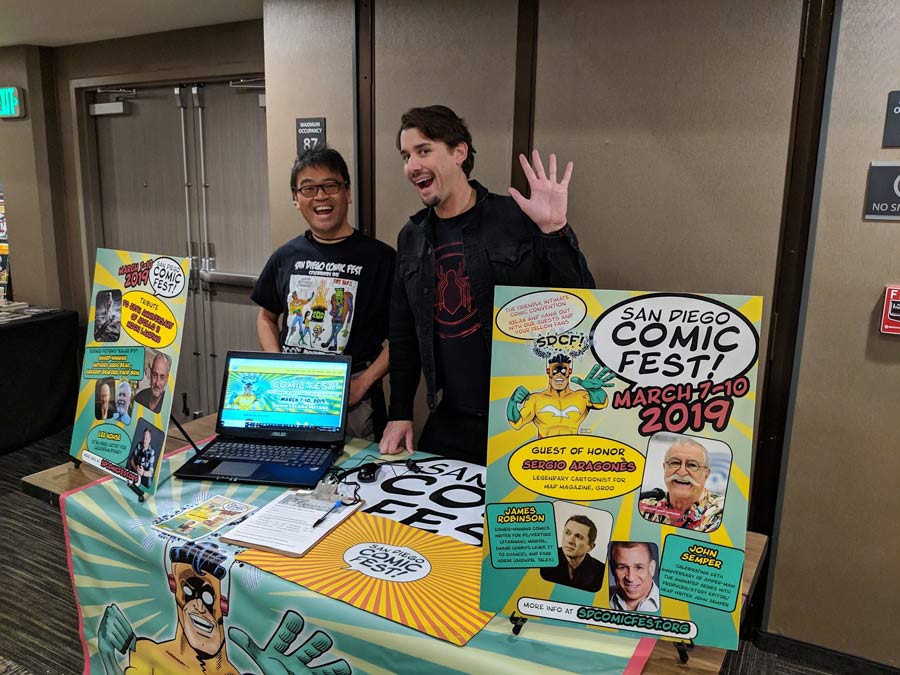 Pop Culture Maven: Matt I have been trying to get to the show for many years now and finally it will be my first time. So let's get the elephant out the room first San Diego is known for Comic-Con International and what makes Comic Fest different beyond that you can still get tickets for the show?

Matt Dunford: Just about every interview I do starts off with this question, so I'm no stranger. This is not about competition, this is about coexistence. I love San Diego Comic-Con and I have been attending the event for 25 years. My first SDCC experience in 1994 absolutely blew my mind, it put everything I loved into one place. I was overwhelmed by all these awesome things.

It's a double-edged sword because while there are so many awesome things, there are some people who get overwhelmed by the experience. San Diego Comic Fest allows a more relaxed and accessible convention experience for the fans. It is something that new attendees can grasp without stress, while experienced fans can still have a great time.

PCM: One of the things that sets a good convention apart from a great convention is not only its guests but its panels. What does Comic Fest try to do to keep both fresh and exciting each year?

MD: You are correct, programming and guests are the most fundamental parts of the convention. These are the tools you have to hype up your show and to provide the groundwork for the experience. Then you have the challenge of creating great programming. You examine the special guests and arrange them into panels on topics that have to entertain the fans. Every panel must be informative and entertaining at San Diego Comic Fest, I want only the best for our attendees.
I attend so many conventions each year and I take a lesson from all of them. I have to put in the effort to generate fresh and entertaining panels for the fans. Having a different theme each year certainly helps to add variation to programming. Two years ago we celebrated the centennial of
Jack Kirby, last year the 200th anniversary of Mary Shelly's Frankenstein and this year we celebrate the 50th anniversary of the Apollo 11 moon landing. New guests and new themes always gives us a new set of toys to play with each year.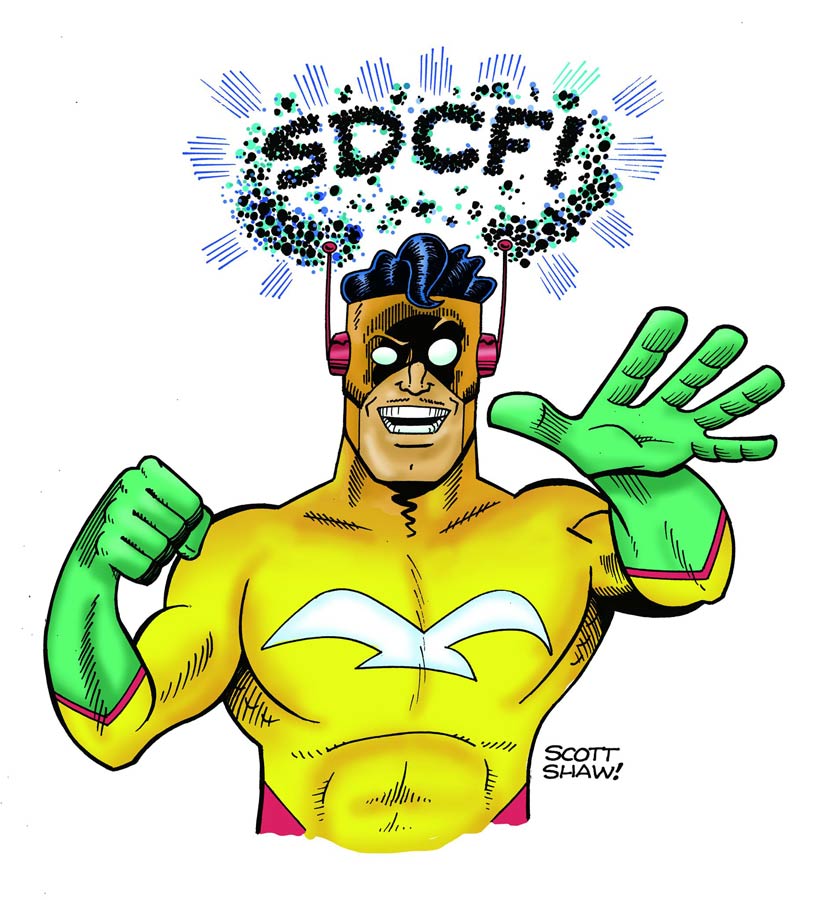 PCM: One thing that you do for the show is have a more old school guest and for someone like me that great but for more newer people to the fandom what would say that they would like about the show?

MD: San Diego Comic Fest was originally envisioned as a convention to bring back the feel of comic conventions from the 1970s. I attended the first two years as a fan, but I felt it was leaning a little much towards the old stuff.

It is important to celebrate the past of comic history, but you must find the balance between old and new things in comics. So once again it goes towards our guests. We invite those who have an established past working in their respective fields but are still working actively. So it creates an appeal for the seasoned veterans while giving the younger generations something to look forward to. That is how we create the San Diego Comic Fest experience for fans of all ages and varying degrees of fandom.

PCM: So beyond the great guest that you have lined up this year (I'm impressed) and the loaded schedule that you will have, what else can people look forward to at the show?

MD: Everything. And I mean it, everything at our show is entertaining. Yes, we have Sergio Aragones, the worlds greatest living cartoonist as our Guest of Honor. Yes, we have folks from NASA and SpaceX coming out to talk about the Moon Landing. Yes, we have John Semper coming out to talk about the 25th anniversary of the Spider-Man cartoon. But wait, there's more.

San Diego Comic Fest also boasts an artists alley of over 60 talented creators. We also have a lovely dealers hall with many of the finest vendors around. For the aspiring comic creators, we also offer workshops from San Diego's own Little Fish Comic Book Studio and digital artist workshops from some of our special guests.
But the most important thing that you can look forward to is the intimate experience. Getting to hang out with these giants of comics, science fiction and animation. I could tell you stories for days about the great time I've had at Fest just hanging out with special guests.

PCM: One of the best things that the show is known for is that it's a more casual show. What set Comic Fest apart in that respect?

MD: At other cons, you're always running around from one thing to the other. The places are really big so you try to get so much done with so much going on. At a big event there simply isn't enough time to tackle all the stuff you want to do. When things are scaled down, you take things at your own pace. Everything is just a few steps away and you're sure to bump into friends or big creators. It takes a lot of the stress off of things with a bigger emphasis on fun.

PCM: One thing that a lot of shows fail to accomplish is to try and get new and younger fans to learn about comics, animation, and writing. So what does your show try and do to help foster new talent and fans to fandom?

MD: That's a result of greying of the industry. When I started going to cons, I was a kid dragging my parents. Now it's parents bringing their kids to cons. But for the younger generation they have good reason to be excited about San Diego Comic Fest.
Fortunately, I have been doing a lot of community outreach to bring in the younger crowd and get them excited for Comic Fest. We work with schools, local libraries even local girl scout troops can get their comic creation badges at Fest.
Little Fish Comic Book Studio has definitely played a big part in bringing the younger generation in with their comic creation workshops. We were all kids once, but we still love the stuff from that age. Comic Fest allows a great setting for kids to talk with a variety of special guests and get them inspired to learn more.

PCM: So finally being a first-timer to the show myself how should I plan my visit to the show and what should I expect?

MD: Definitely check out the website to see the guest list, hotel information, ticket information, and the program list. It's all up on at SD Comic Fest website.
Expect to see a lot of your friends. Expect to see great programs from a massive special guest list. And expect a convention experience that you will talk about all year long until the next one happens.

PCM: So what is your favorite comic book currently and one from the past?

MD: Amazing Spider-Man and Amazing Spider-Man. And I can't tell you how good it feels to say that. I absolutely love Nick Spencer and Ryan Ottley on Amazing Spider-Man. Over the past decade, there were some things I took issue with in Spider-Man books and I stepped away after being a dedicated reader for 15 years.
Back in the day, I devoured everything Spider-Man that I could get my hands on from Stan and Ditko up through J. Michael Straczynski. Then as I mentioned there were some things that I took issue with after that and left the book.
It feels like a whole in my life has been filled again by reading the newest Amazing Spider-Man issues. They are so much fun, they capture my attention and its nice to a Peter Parker that I recognize and admire. The jokes, the action, the characters and even the B-list characters that make great jokes all fit into place wonderfully.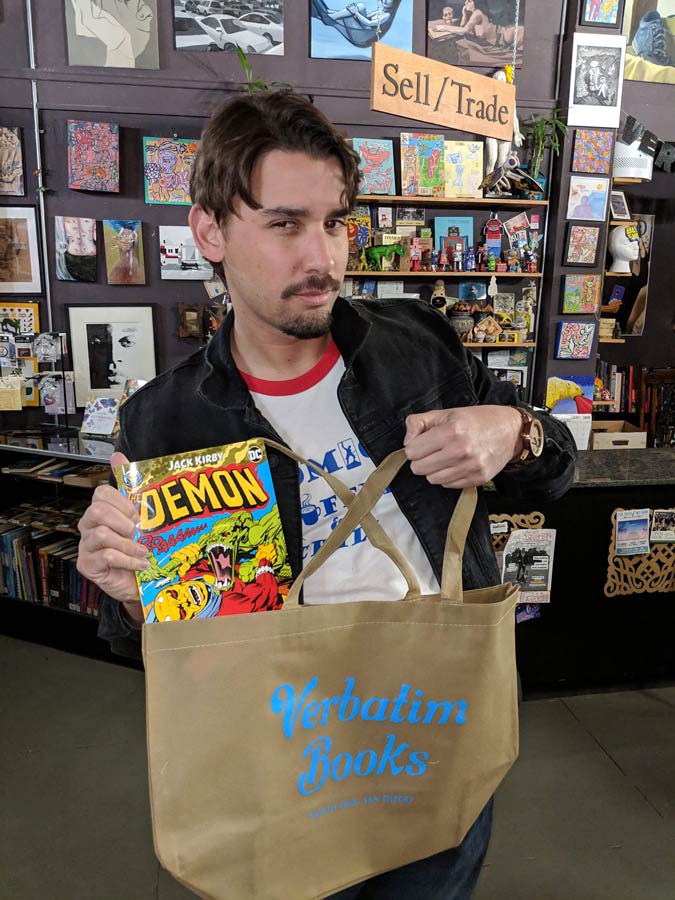 I want to thank Matt for taking the time to do this interview and I hope that it gives some background on the show but gets you excited about going to the show. I'm very excited to see what it's all about and I hope that you join me and Matt at the show next month.