Bryan Fuller talked exclusively with Pop Culture Maven about the secretly done 10th episode of the cast of Pushing Daisies joining his current hit show Hannibal for a special episode. Fuller has been trying to revive Daisies but Warner Bros. had not been interested until the success of the Veronica Mars movie via Kickstarter. Fuller said that Warner Bros. called him up to see if Gaumont was willing to let our characters to be on Hannibal as a test to see if doing more Pushing Daisies was viable. I was surprised to say the least. Trying to craft a story that would be both true to Daisies fans and Hannibal Fannibals was a really tough thing to do. I used Dan Harmon's approach that he used on the special episodes of Community such as the animated episodes.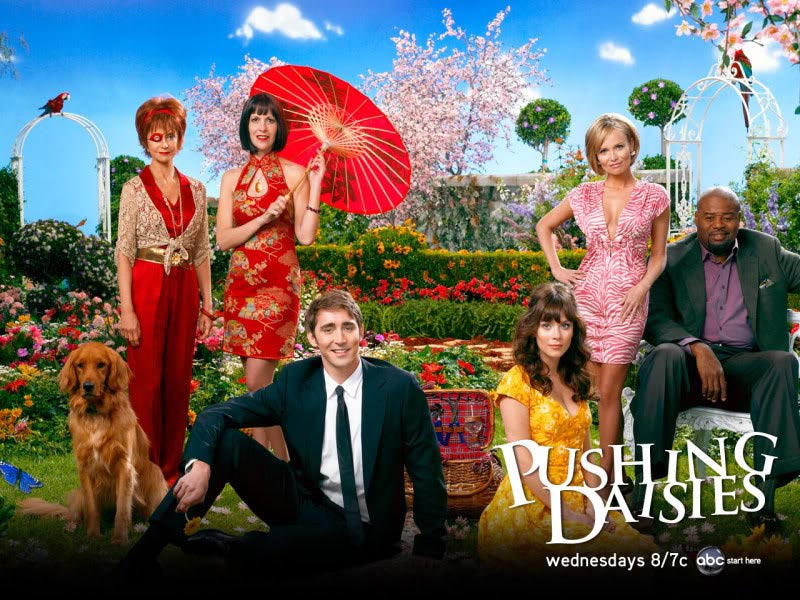 The episode will stand on its own but still have some continuity to the storyline of season 2. I asked him if he was going to be able to balance the light tone of Daisies with the much darker tone of Hannibal. Fuller replied that Hannibal was in need of a bit more off beat episode but would still be a little dark. While he was tight-lipped as to what the plot would be he did reveal a very surprising fact. The episode will take place in Niagara Falls. I asked Fuller if Caroline Dhavernas who plays Alana Bloom would be playing someone else in the episode and he would only say that she had a secret life before she became Bloom. That would explain the wax lion on the mantle of her house from season one. He also said that Ellen Muth would be in the episode but not be playing Georgia Madchen from season one but she would be playing a charter named George.
Fuller said that all of the cast members from Daisies would be in the episode including Lee Pace, Anna Friel, Chi McBride, Ellen Greene, Swoosie Kurtz, and Kristin Chenoweth. I asked him if there was going to be any musical numbers in the episode and he would only say that Hugh Dancy, Mads Mikkelsen and Laurence Fishburne all have really great singing voices. I finally asked him if there was anything that he could reveal about the episode? He said that there was a very special scene at Will Graham's home and that both Digby and Pigby had traveled with Ned from Coeur d'Coeurs to help with the mystery case.
So there you have it straight from Bryan Fuller himself. I don't know about you but, you would be a fool to miss the 10th episode of Hannibal that will air in April.