Well it's that time of the year to start thinking about the holiday gift giving season and with Black Friday behind us there are only 25 more shopping days until christmas. While it's alway hard to find that special something for someone, it's sometimes even harder for that special geek in your life. Between us buying things as soon as they come out and some high-end wants it can be a lot more challenging. I will try to cover as much as I can over the next few weeks and today I'm starting with some Blu-Ray gift ideas. Here are a few to start with.
Tomorrowland Blu-Ray
Disney's big budget summer feature was a box office disappointment and while the film has some flaws overall the sheer wonderment and imagination that is inspiring and makes this a very good film. Forget all of the bad things that you have heard about the film and give it a chance. Even with the flaws it's still one of my favorite films of the year. It's also a great family film.
Lost In Space: The Complete Original Series Blu-Ray
Most people remember this is as a cheesy show but if you watch the first season it was a real solid and impressive science fiction television show. All three seasons of the show have been remastered and looks incredible. Packed with hours of both vintage special features from the original DVD releases and tons of new special features for the first time in High Definition. It includes the little seen Lost In Space animated plot done by Hanna-Barbera. This is a great set that while a bit on the high side ($200 list) but the price has bottomed out quickly and is $102 on Amazon and has been as low at $75 so keep an eye on the price. It's a great set that is well worth the price.
Twin Peaks: The Entire Mystery Blu-Ray
You have never seen Twin Peaks until you have seen this incredible remastered Blu-Ray set. It includes both the first and second seasons and the feature film Twin Peaks: Fire Walk With Me all remastered in glorious high-definition with tons of both new and old extras. While this set came out last year it's still a great gift and a great way to pass the time until the sequel series premiers in 2017.
X-Files The Complete Series Blu-Ray
While this set is not out yet (scheduled for December 8th) will be the long-awaited Blu-Ray release of this ground breaking television series. FOX Home video has said that it will include all of the previous special features along with some new ones. The good news is that if you can afford the box set all of the seasons will be available individually so you can buy them when you want. This is going to be the box set of the season.
Hannibal Season 3 Blu-Ray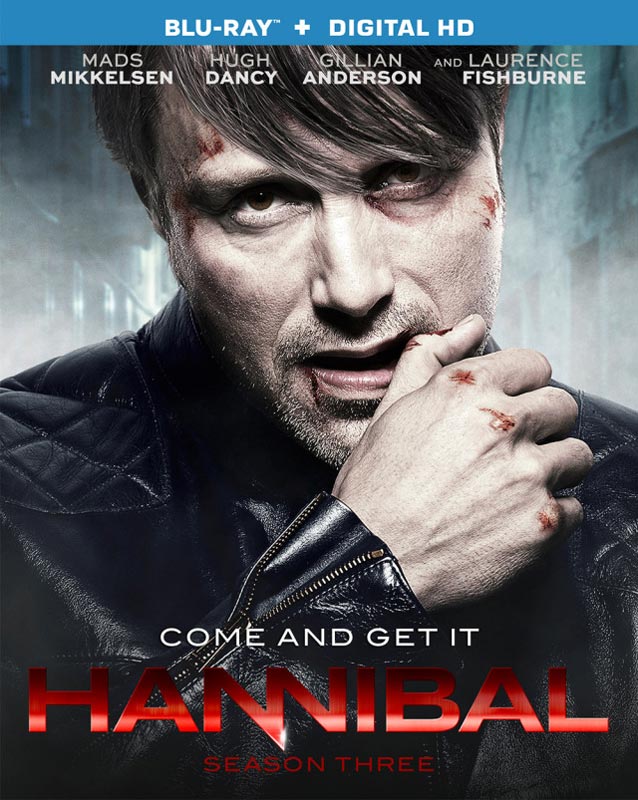 I have seen this set (review coming soon) and Fannibals are in for a real treat. Not only do the 13 episodes look and sound fantastic but it's packed with some of the best special features to date. There are commentaries on nearly every episode but there are some really great making of and other great features that are sure to please. Look for this to be released on December 8th.
Inside Out Blu-Ray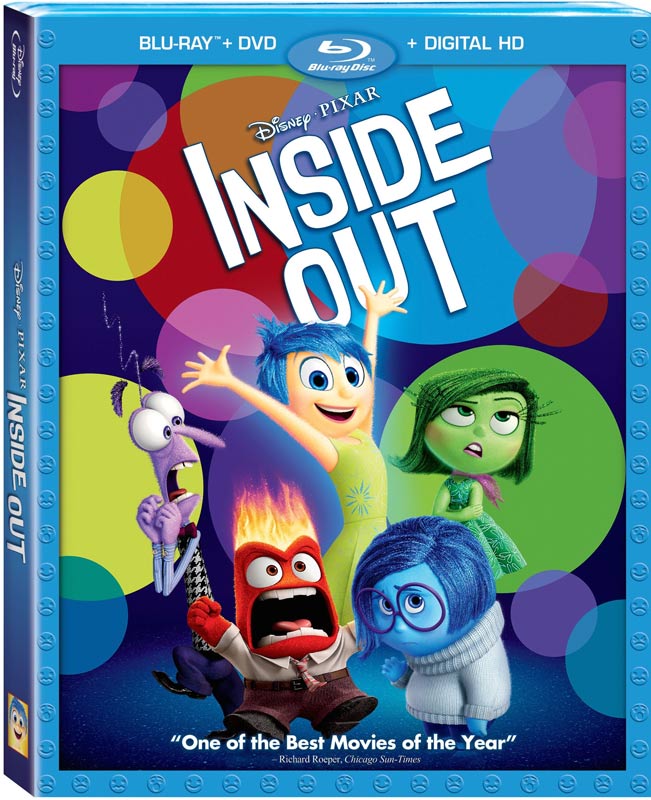 This could be one of Pixar's best films they have ever done. Cleverly scripted and beautifully animated makes this one of their best in years. It looks and sounds fantastic and is a great addition to any collection. While there are a good amount of special features it didn't seem as packed as usual. Not bat but not as in-depth as the usual Pixar Blu-Ray. Still a great overall disc and a great gift for any age.
The Burbs Blu-Ray (Region B)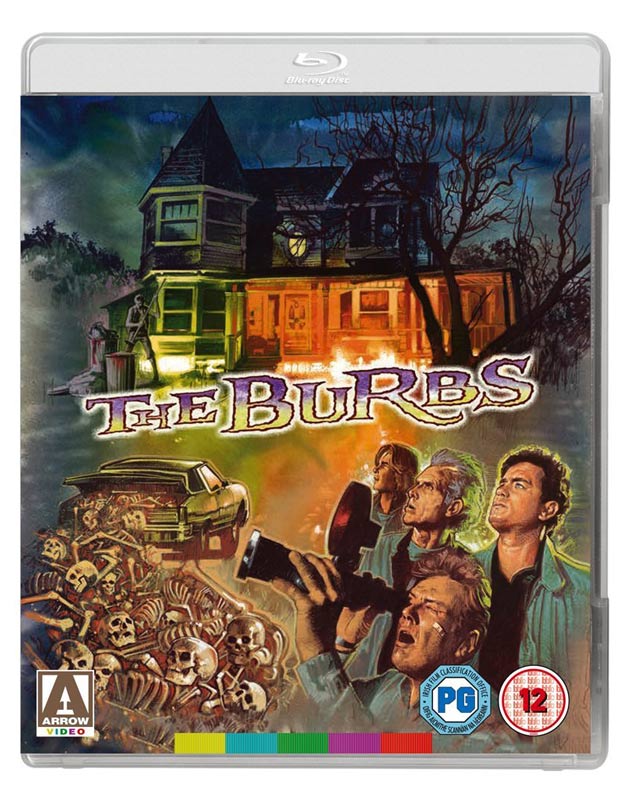 One of my favorite Joe Dante films is beautifully remastered by Arrow Video in the UK and you must have a Region B player to watch this. This restored film looks great and there is a VHS work print of the film that looks surprisingly good considering it's source. A very long making of and other great special features make this a must have disc. Hopefully someone in the US (Shout Factory, Hint, Hint!) will bring this edition out. If you watch you can import this when Arrow has a sale and get it super cheap. I got it for $13.00 shipped from the UK on their last sale so it's a great deal if you keep an eye out for a sale from them.
Pee-Wee's Playhouse: The Complete Series Blu-Ray
One of the best live action Saturday morning shows ever made is stunningly remastered and looks better than when it aired. The visual effects have been re-composited and gone are the bad video effects that looked really bad during the original airing of the show. There are a ton of special features and interviews with nearly all of the cast and a lot of the crew from the show that make this a real winner. Kudos to Shout Factory for this amazing set that both young and old will watch over and over again.
Battlestar Galactica: The Definitive Series Blu-Ray
Let get the elephant out of the room and say who the hell over at Universal said "hey lets remaster Battlestar Galactica and crop it on the top and bottom to make it widescreen to fill the television screen and charge more money to the people who want to watch it in the correct aspect ratio of 1:33" Yep you have to buy this set at a higher price to get the series as it was shot and aired. Sadly there are no real new special features beyond the behind the scenes of how they screwed up the picture to make it wide-screen. But on the plus side the series looks great and it does include the horrible Galactica 1980 but as a fan of the show I love every minute of the original show. If you can find a good deal on this set it's worth getting but not worth the $150 list price. Amazon has it at $60 but hopefully will go a bit lower as the season goes along.
Shaun The Sheep Movie Blu-Ray
This is my pick for the best animated film of the year and one of the best things about it is that it's an old fashion silent film without any spoken dialog. That is the most impressive thing that with no spoken dialog the script delivers a fantastic story with gorgeous stop motion animation that is a real treat. I can only hope is that it's nominated for best animated feature because it truly deserves it. Highly Recommended!
Innerspace
Two Joe Dante films on the list YES! While The Burbs came out last year Innerspace is new to Blu-Ray and is one of Dante's funnest films and a really underrated one. It's an homage to Fantastic Voyage but with a lot more humor and is one of Martin Short's best films. With stunning visual effects by ILM make this a great disc and includes the wonderful commentary from the DVD.
The Flash Season 1
The producers make no apologies about that this is a superhero show plain and simple. Not only does it take heavily from the comic book mythos it also pays homage to the 1990 original series by using some of the actors and story elements from it. The thing that makes this such a great show is that it never forgets to be fun. While there are times where it can get dark it always has a great time doing it. Wonderfully cast and looks really great considering the time and budget issues for a weekly television series this is simply the best superhero show on television now.
Watership Down Blu-Ray
Criterion has come to the rescue of this ground breaking animated film. Beautifully remastered in its correct 1.85 ratio looks and sounds amazing. lots of extras both old and new make this a must have for any serious animation fan. Check out my review HERE
It's A Mad, Mad, Mad, Mad World Blu-Ray
Rarely can you say a home video version of a film is definitive but in this case Criterion has done the nearly impossible and has nearly fully reconstructed the long-lost road show version of the film. It contains that and the theatrical version along with some great special features that this film so lovingly deserved. To find out the full features read my review HERE
That's it for round one of the Blu-Ray's. There are plenty more to cover and lots of other gifts from Comics, Toys, Video Games, and much more to help you give that perfect geek gift to the ones you love. Check back for more ideas for the holiday gift giving season.