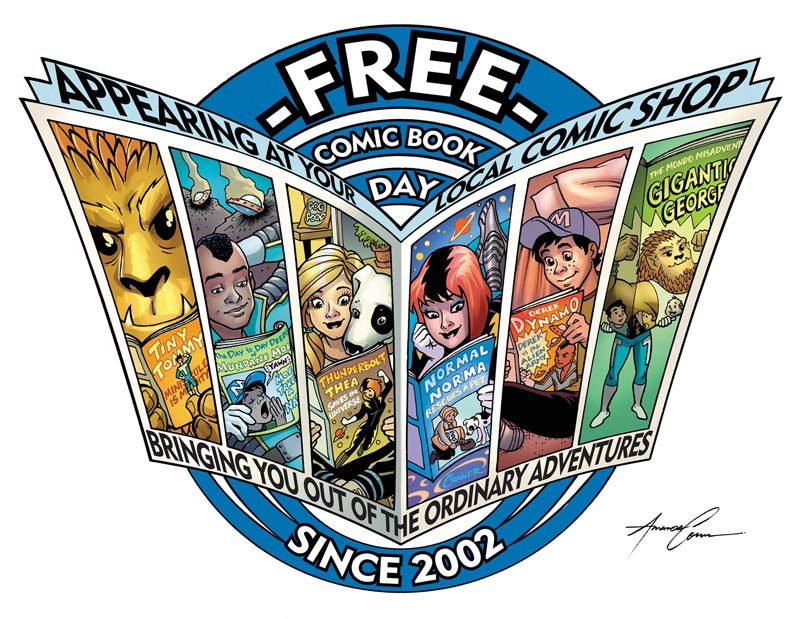 The first Saturday in May since 2002 has been Free Comic Book Day Around the world and this year was one of the biggest on record. This year 2,340 comic stores worldwide distributed approximately 5.6 Million free comic books to both young and old with new and regular comic readers.
This was the first year that Big Red Comics in Orange California celebrated Free Comic Book Day and there was a really good turnout considering that the store has only been open a little over 8 months. John Barry the manager of the store had previously had huge success with Free Comic Book Day at Metropolis Comics in Bellflower. He brings his enthusiasm and booking great talent for the day made Saturday a day to remember.
Here are the great artists that were at the store doing sketches for kids and selling their books and prints.
Drew Johnson (Batman, Wonder  Woman, Supergirl and the upcoming Midnight Society)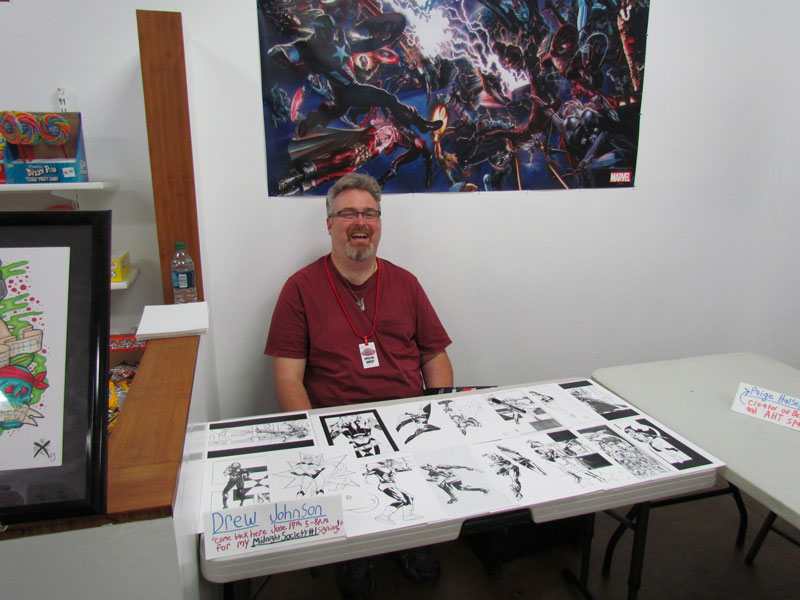 Tommy Kovac (Wonderland, Autumn and The Royal Historian Of Oz)
Lori Hanson (Aspen Comics and Sovereigncy) & Brett Nance (The Man Boys)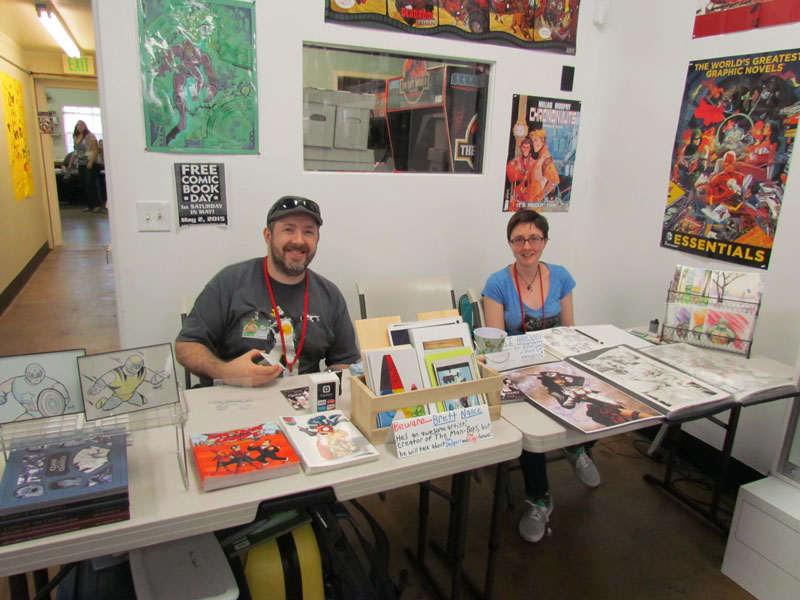 Paige Halsey Warren (Busty Girl Comics and AHTspace)
Paul Jamison (The Superhero Network)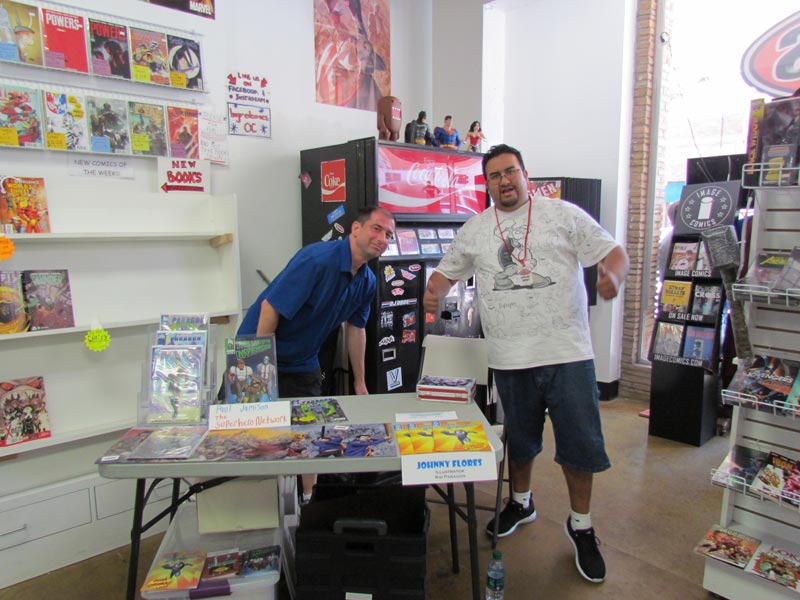 Justin Shimrock & Michelle Pengson (Local new talent that had great new artwork for the show)
Rob Liefeld in a surprised visit stopped by with his son and signed copies of Hip Hop Family Tree Free Comic Book Day Comic and talked to fans for a bit.
The store was pretty busy for the first two hours and then steady for the rest of the day. Bob and James signed in members and kids club members Myself and Debbie dished out the free comics to everyone. It was great to see that there were lots of families and kids that came to the store and I was really impressed with the very large turnout of women that came to the store. The store seems to have a nice diverse clientele that is great to see in a comic store today. We gave away all of the free comics and probably had at least 500 to 600 people come for the day. That is a great turnout for a store that has only been open for a very short period.
In the end everyone had a great time both doing the event and the customers that came in to the store. I can't wait to see how much bigger it will get next year.