Getting that special geek or nerd in your life the perfect gift can be very difficult. In PART 1 I covered some Blu-Ray discs that are good picks for the holidays. In this installment I will give some choices for geek toys that are fun and can be on the cheaper side compared to other gifts. While I could list a ton of things here are some of my favorite ones.
Funko Pop! Vinyl Figures
Funko has a Pop! vinyl figure for nearly everything you can imagine and there is something for everyone no matter what their tastes are. From Movies, Television, and every other facet of pop culture there so many to choose from that it can be overwhelming. Here are some of my favorite ones.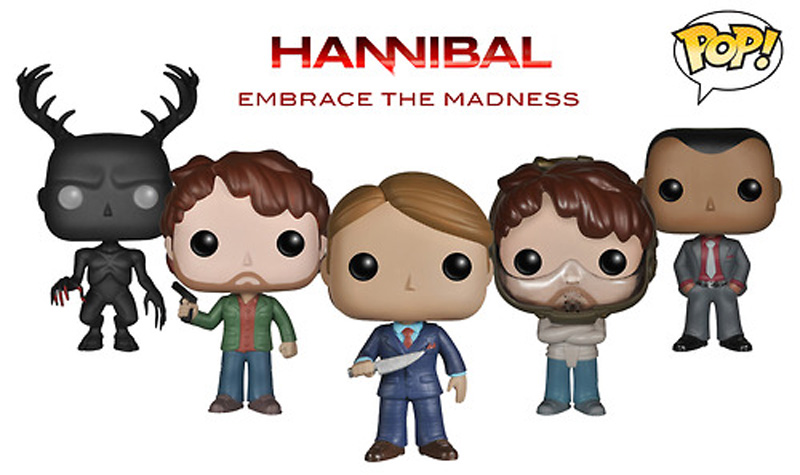 Hannibal Funko POP! Vinyl Figures
Hannibal is sadly gone for now but thanks to Funko there is these awesome toys based on the television series. I hope to see more figures from the show but with the show cancelled it sadly seems unlikely. At least there are these to add to your collection.
Elvis Stitch Funko Vinyl POP!
Does it get any better than Stitch as Elvis, Nope! This one is a Hot Topic exclusive one so you have to try to score one there. They were out of stock soon after it came out but recently they started to show up again.
Monty Python and the Holy Grail Funko POP! Vinyl Figures
He's got big fangs and he'll bite your head right off! One of the funniest things in Monty Python and the Holy Grail is the killer rabbit and now you can own him along with Tim The Enchanter. You might want to place the bunny in a safe place though.
Bob's Burgers Funko POP! Vinyl Figures
Bob's Burgers is the best comedy on television now and these Pop! Vinyl figures are the first toys based on the show. They just hit the shelves and are selling very well with Louise and Tina being the really hot ones to find.
Funko POP! Rides Wacky Races Mean Machine
One of my favorite Hanna-Barbra shows was Wacky Races and now you can own the Mean Machine with an exclusive Muttly figure. This goes for about $20 and is a steal for the size of the car.
Rocketeer Legacy Collection
Funko has a line of action figures called the Legacy Collection and one of the best ones has been The Rocketeer. A super detailed figure that has all of the fun film in a nice collectible figure.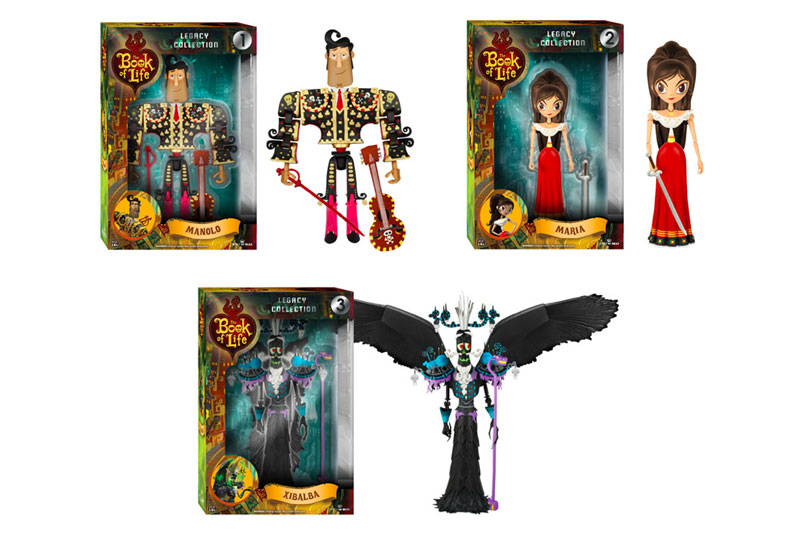 The Book of Life Legacy Collection
One of my favorite animated films last year was The Book of Life and while Funko did some Pop! vinyl figures it's these Legacy Collection figures that are simply stunning. The detail is incredible and look impressive.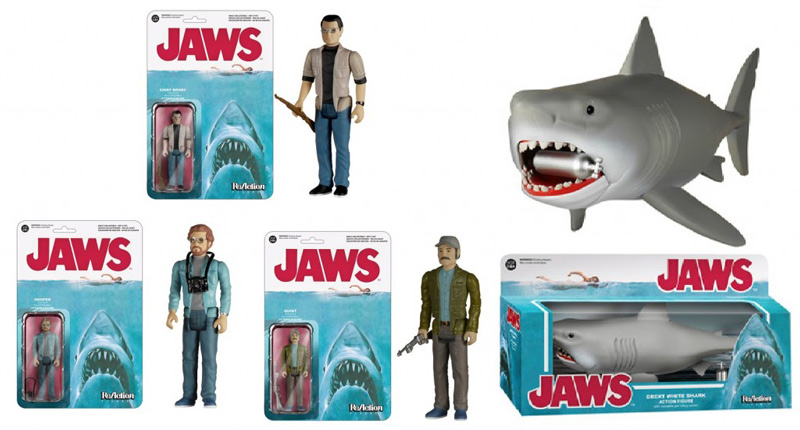 Jaws Action Figures
Funko and Super 7 have created a line of action figures based on the Kenner line of figures from the 1970's (i.e. Star Wars) and have licensed some great movie and television series. I never though I would see Jaws action figures but the best part is the giant Bruce the shark from the film and he looks great.
Lego Wall-E
Lego's have been around for year but recently they have started to have people submit designs for them and have made a number of pop culture ones including this impressive Wall-E figure that really captures the charm of him.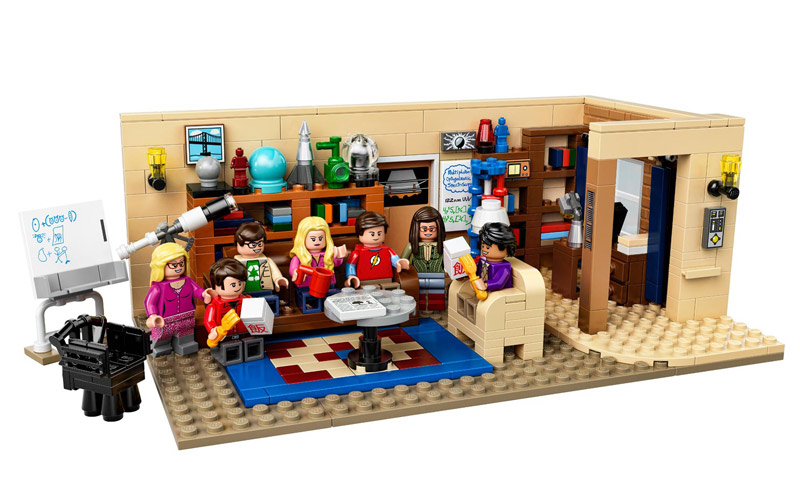 Lego The Big Bang Theory Playset
There have been a lot of play sets from Lego but The Big Bang Theory is one of the funniest. Based on the hit show it has the entire main cast recreated in Lego.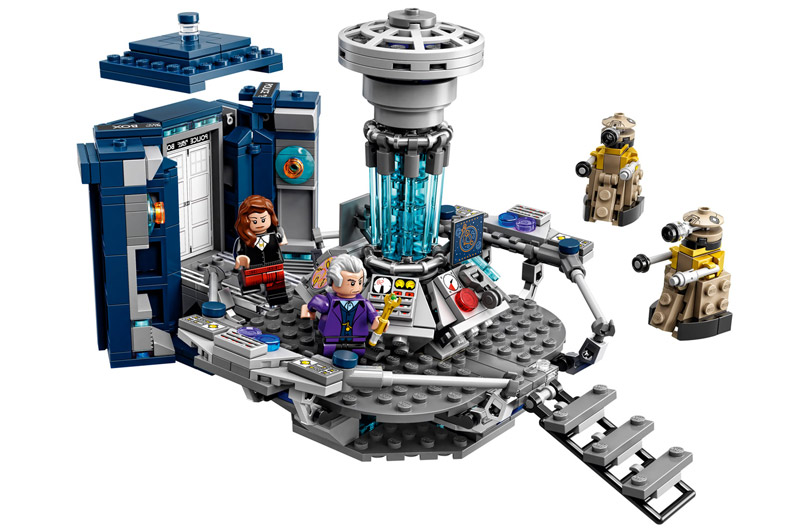 Lego Doctor Who Playset
This Doctor Who set is not out yet but it still says that it's coming in 2015. I would hope that they would get this out in time for Christmas. Hopefully for eager Doctor Who fans they do.
Star Trek Ugly Dolls
Ugly Dolls has recently started to licenses thing for their line and their Star Trek ones are adorable in a weird sort of way. One of my favorites was the dead red shirts one that was exclusive for SDCC so yo might be able to find that one on eBay if your lucky.
Godzilla Coin Bank Itazura Money Box
With Godzilla's 40th anniversary, leave it to the Japanese to make this awesome coin bank with lights and sounds when he grabs the coins. This is a must for any Godzilla fan.
Hot Wheel Retro Entertainment
I normally don't collect Hot Wheel cars but when they started their Hollywood line I was hooked. It has included some of film and televisions most iconic cars in die-cast form. They retail for around $5 and are great to display. HERE is my review of some of the line.
Doctor Who Sonic Screwdriver Remote Control
What better way to control your television than with a Doctor Who sonic screwdriver. It's one of the few Sonic Screwdrivers that actually does something besides just lighting up.
Batman: The Animated Series Collection
DC Comics Collectables has been putting out merchandise based on the comics for years now but when they announced that they were going to do action figures based on Batman: The Animated Series was a surprise. Kenner had put out toys based on the series back in the day but, these new figures are bigger and have a lot more detail. Even the Batmobile has sounds and lights up.
DC Super-Pets
What better than to do plush animals based on the DC Comics Super-Pets. These are adorable little guys that are sure to make both young and old very happy.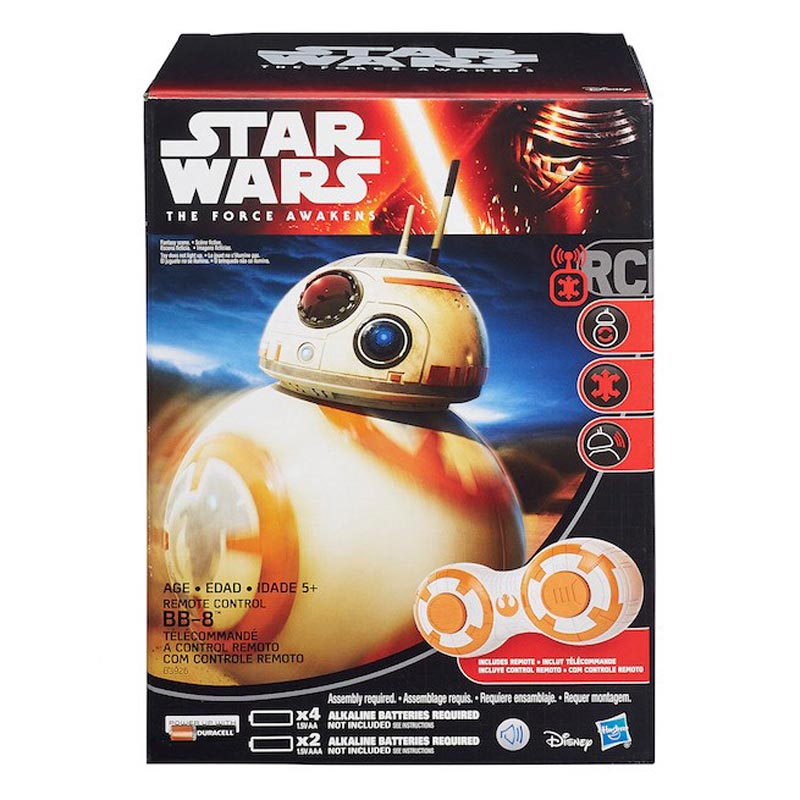 Remote Controlled BB-8
One of the breakout stars of the new Star Wars: The Force Awakens is BB-8 that blew everybody's mind finding out that he was a practical effect and not CGI. There are two toys base on him and while there is the $150 one from Sphero that is controlled by an iPhone app and has voice commands and is very well put together. There is also one from Hasbro that is only $80. While both are somewhat overpriced the one from Hasbro is bigger and while not as fancy is probably a better choice for younger ones and people who are on a budget.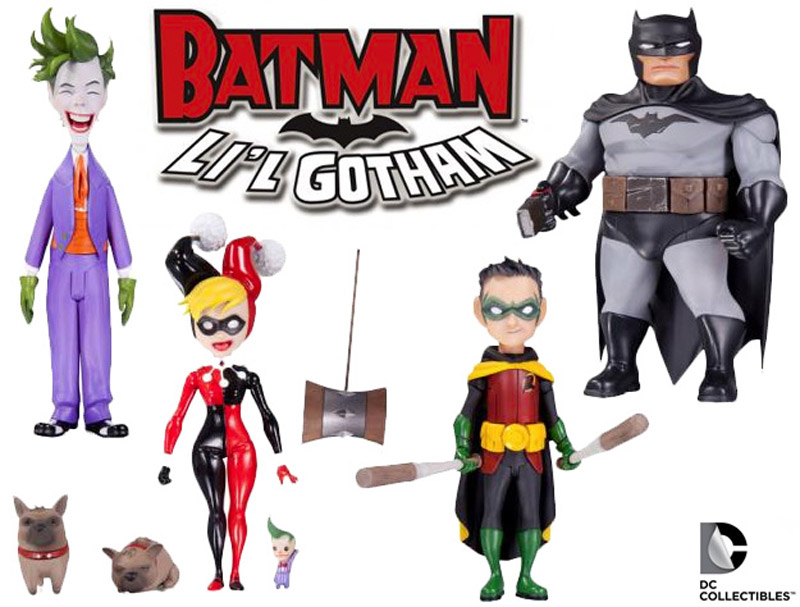 Batman Li'l Gotham Action Figures
Based on the comic book series by Dustin Nguyen these adorable action figures are pint-sized but pack a great visual punch. Another great toy from DC Collectables.
Ant-Man Ant Farm
Talk about genius. Ant farms have been around for years so who ever came up with this is brilliant. It's just a plain and simple old ant farm with an Ant-Man background and you have got a brand new toy. It's all great until the ants figure a way to get out that a lot of times they do but still a lot of fun.
Nintendo amiibo
While the WiiU has been a disaster as far as sales go for the current Nintendo console they have done very well with the addition of video game toy add ons started by Activision with their Skylanders game. The reason that Nintendo struck gold was the fact that people like me who don't even own the system are buying these things. What got me was when they started to do their retro ones that got me excited. They are pretty reasonable at around $12 and look really good just by themselves.
Alien Xenomorph Egg Set
This has to be one of the funniest, brilliant, must have toys of the year. Mixing Aliens with real life egg cartons will for sure be a big hit with fans of the Alien franchise and at $25 is a pretty sweet deal and a real conversation piece.
There are a lot of great toys that I could make this list go on forever but, I have to stop somewhere. There are always tons of choices but I think that the above list should help you with your holiday shopping.