With Christmas next week it's getting down to the wire to find that special gift for the geek or nerd in your life. While the previous list PART 1 & PART 2 covered a lot of ground I thought what about that younger nerd that sometimes can be hard to buy for. While they always love toys I thought it might be good to put together a list of graphic novels and trade paperback of comics that they would enjoy and it would be a bit different from what most people would think to get them.
The list is in no particular order and there are some titles that are going to skew a little older but overall any of the books on the list are great choices. As far as the reading level that will depend on each child and their comfort level of reading. If you click on the titles of the book, I have included a link to buy the books at Cheap Graphic Novels who carries most of the titles and has very good pricing and fast shipping and is a local small business in the Southern California area. There are a few title that they do not carry and I have included a link to Amazon.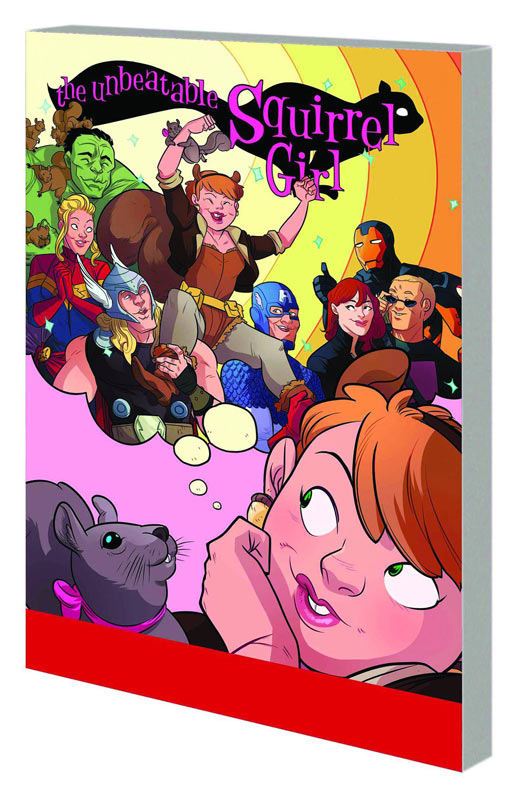 I have been a huge fan of this book from day one and it's a great all ages book that does have some superhero fighting but is very humorous and no language. This is a great comic for girls and boy would like it too. It's a lot of silly fun that even parents would get a kick out of reading this one.
This is a great looking graphic novel that is great for early readers and older. the plot is about a young girl Ivy, her dog Sprout, and their amazing adventures in Korgi Hollow. In this first volume in the series, Ivy and Sprout discover some interesting things about themselves as they stray from their village and face danger for the first time. This is a wonderful book.
Think of this book as an epic in the vein of Lord of the Rings but about mice. This is a gorgeous looking book with great stories. The plot is, Saxon, Kenzie and Lieam, three of the Guard's finest, are dispatched to find a missing merchant mouse who never arrived at his destination. Their search for the missing mouse reveals much more than they expect, as they stumble across a traitor in the Guard's own ranks and a plot to overthrow the Guard itself. There is some mild violence and death but nothing to hard or tough on kids.
One of the longest running independent comics by Stan Sakai has been doing the series for over 30 years and there is a lot of trades of this one if the kids fall in love with this one. While the book has some violence and death none are done as throw away points and have a reason to be in the story. Heavily influence by Japanese cinema it's both exciting and dramatic as well as touching. This is a fantastic book.
Luke on the Loose is a charmingly simple story for younger readers. Luke looks on at the pigeons in Central Park, while Dad is lost in "boring Daddy talk," and before you know it—LUKE IS ON THE LOOSE! He's free as a bird, on a hilarious solo flight through New York City. Harry Bliss, the renowned illustrator of many bestselling children's books, finally goes on a solo flight on his own with a soaring story that will delight any young reader who has ever felt cooped up. This is a really cute and fun book.
Babymouse is an adorable set of adventure books that has covered many themes and continues to be an original and fun set of books. Babymouse is a sassy young mouse who dreams of glamour, excitement, adventure, straight whiskers, being queen of the world. These are adorable book that kids will fall in love with.
Bone is my go to book for readers of all ages and especially young readers. Jeff Smith's huge adventure magnum opus that is one of the most epic stories to ever grace the comic book world. The only problem that you are going to have is that both parents and kids will fight over this book to read. There is some scary moments, death and some mild violence but nothing gratuitous. One of my HIGHEST RECOMMENDATIONS!
Owly is a kind-hearted little owl who knows what it means to be human. Relying on a mixture of symbols and expressions,these animated and heartwarming tales are a perfect read for all ages! These are simply delightful books that are super adorable and lots of fun.
If you have a younger reader that loves superheroes and is not quite ready for the regular comics then this is a good choice for them. They keep the stories basic and it a good starting point for young superhero readers.
This book is simply amazing because Cece Bell turned her own story into a wonderful and beautiful story for all ages. The book is a loose biographical account of Bell's childhood and living with her deafness. However, the characters in the book are all bunnies. Winner of multiple awards and after reading it you will understand why.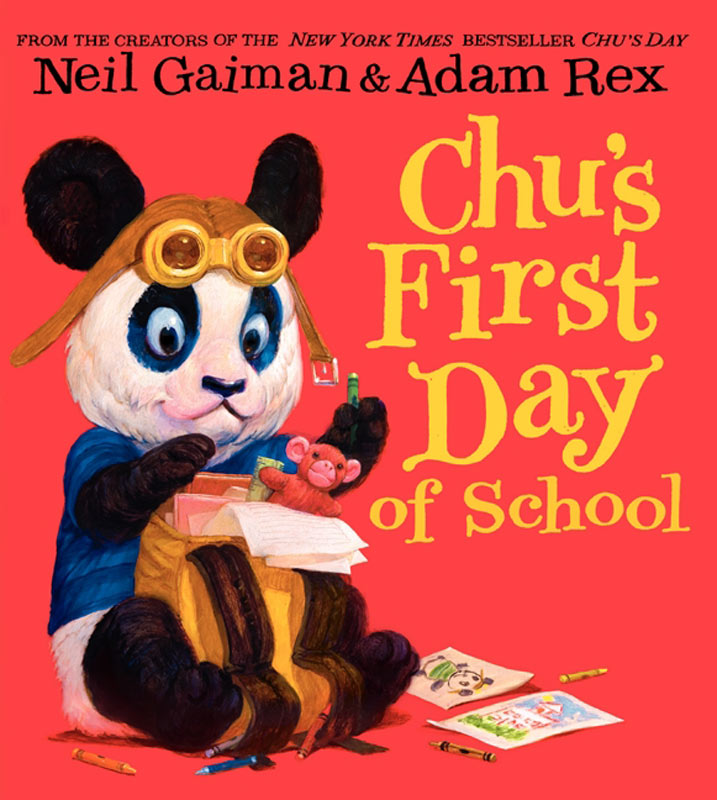 Neil Gaiman is best known for his acclaimed run on DC Comics Sandman but did you know he did kids books and one of his best is the Chu Panda books. these are very simple and adorable books for younger readers that have all of the magic that Gaiman is known for. They are short but very sweet. There are three books in the series.
Raina Telgemeir's autobiographical stories about her childhood make for great reads for an older reader. Smile is about Raina who just wants to be a normal sixth grader. But one night after Girl Scouts she trips and falls, severely injuring her two front teeth, and what follows is a long and frustrating journey with on-again, off-again braces, surgery, embarrassing headgear, and even a retainer with fake teeth attached. And on top of all that, there's still more to deal with: a major earthquake, boy confusion, and friends who turn out to be not so friendly. Sisters has Raina who can't wait to be a big sister. But once Amara is born, things aren't quite how she expected them to be. Amara is cute, but she's also a cranky, grouchy baby, and mostly prefers to play by herself. Their relationship doesn't improve much over the years, but when a baby brother enters the picture and later, when something doesn't seem right between their parents, they realize they must figure out how to get along. They are sisters, after all. Both are great books and very recommended.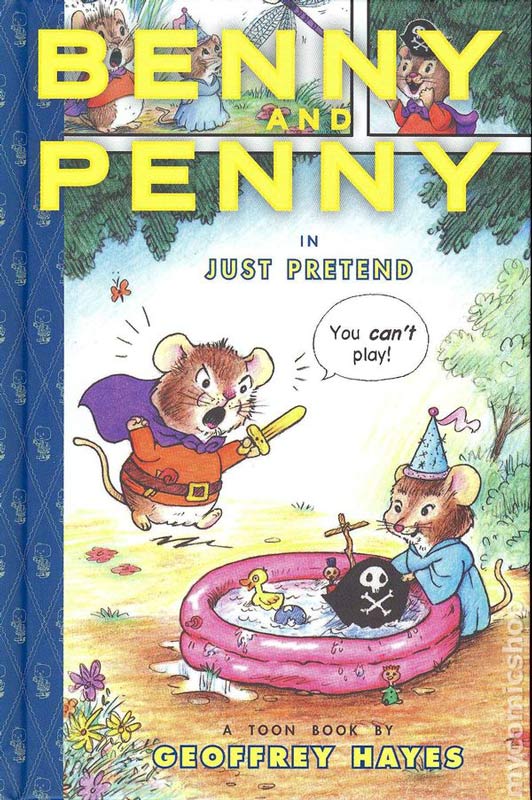 This first of four book tells the story of how can Benny pretend to be a brave pirate when his pesky little sister, Penny, wants to tag along and is always asking for a hug? He tries to lose her, but when he does, he starts to feel a little lost himself. Penny proves her bravery and saves Benny from a bug. They hug as Benny explains he was only pretending she bugged him. These are very fun books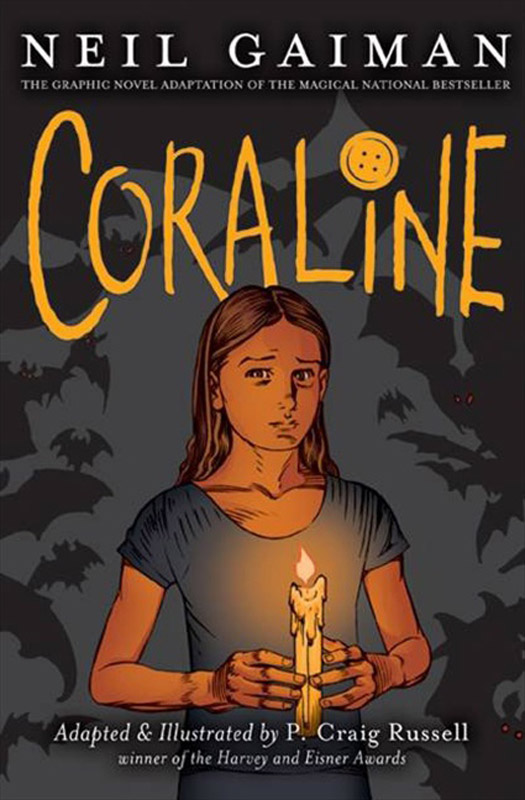 While the original release of the book is a novel it was later adapted by master illustrator P. Craig Russell and brought a great visual feel to the novel. The book is similar yet different from the film of the same name. This is for older kids because of the dark subject matter but a brilliant novel and will enthrall readers in this fantastic story.
An adorable story by Jeff Smith of Bone fame is a very simple story. There's lots to do before Little Mouse is ready to go visit the barn. Will he master all the intricacies of getting dressed, from snaps and buttons to Velcro and tail holes? Eisner Award-winning cartoonist Jeff Smith and his determined Little Mouse reveal all the smallest pleasures of this daily task. This is great for early readers and a very adorable book.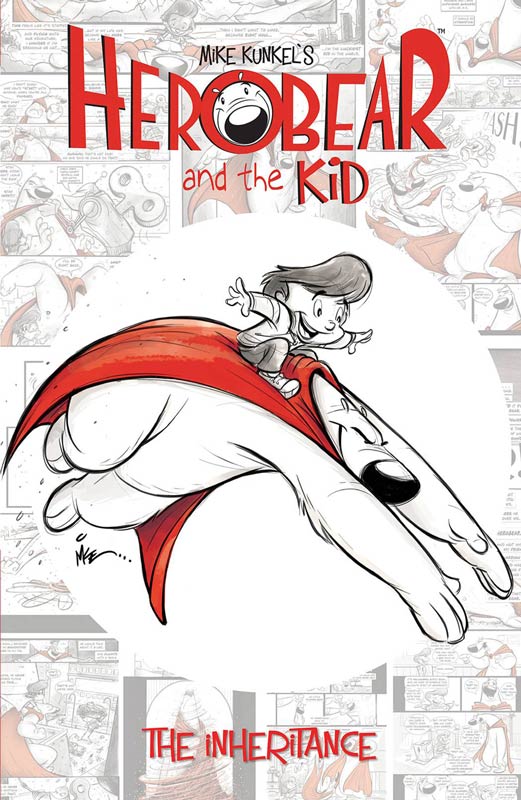 This book is one that not only your kids will love but will transport adults back to their childhood and all of the wonders that have been long forgotten. Herobear and the kid is a nostalgic view of childhood, complete with new schools, bullies, true love, imagination, and… a magic bear. After his grandfather passes away, young Tyler inherits an old stuffed toy bear and broken pocket watch. He soon learns that things aren't always what they seem, and that you shouldn't judge a bear by its cover. One of my favorite all ages books that is truly magical. HIGHLY RECOMMENDED!
One of the freshest books from Marvel comics is also one great all ages books. The book is a bit more for older readers but is not only great story telling but a truly inspiring female superhero that is far too rare in mainstream comics. The all-new MS. MARVEL, the ground breaking heroine that has become an international sensation! Kamala Khan is just an ordinary girl from Jersey City–until she is suddenly empowered with extraordinary gifts. But who truly is the all-new Ms. Marvel? Very Recommended!
While people are very familiar with Charles Schulz classic comic strip Peanuts most may not know that kaboom! comics has done all new stories in comic book form of the classic Peanuts gang. The original stories take great inspiration from the original strip and create longer stories for them. With the new Peanuts movie this is a good book to get kids to read and enjoy the characters in a whole new way.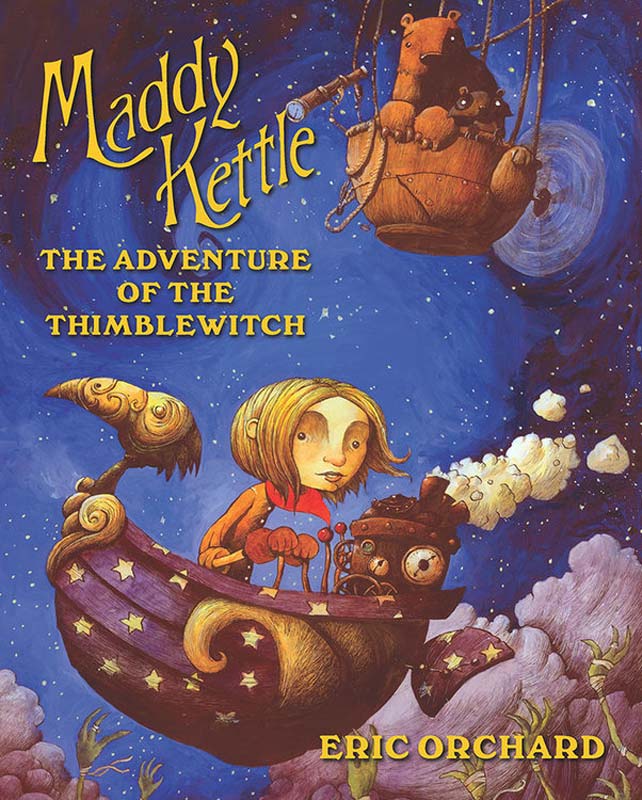 This is a lush and lovingly illustrated book that both you and your kids will fall in love with. Eleven-year-old Maddy loved working in her parents' bookstore… especially when joined by her pet flying toad Ralph. But that was before the mysterious Thimblewitch turned her mom & dad into kangaroo rats! This is a very unique book filled with wonderful imagination that sets this apart from the rest.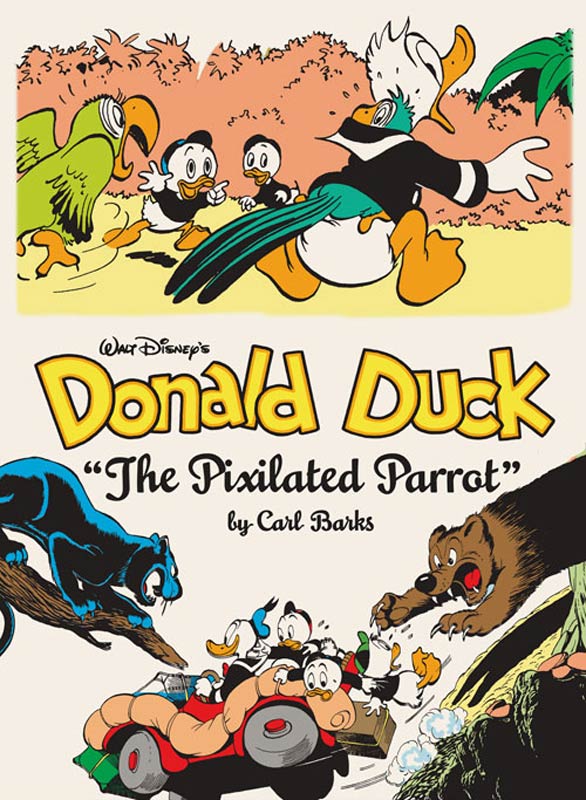 Carl Barks duck books are some of the most revered comics ever made. He set new standards for epic story telling that set them apart from the typical Disney licensed comics. Thankfully they are being reprinted and are great all ages stories that will delight both young and old.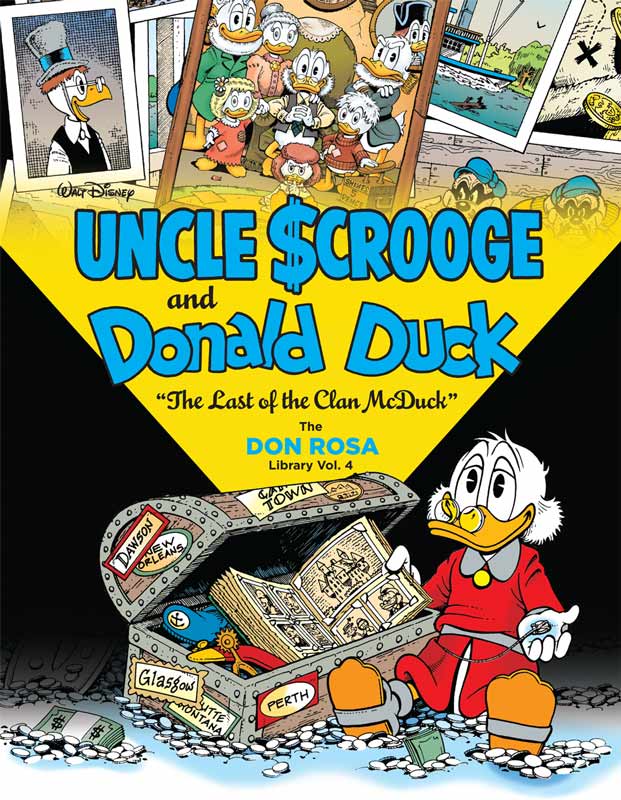 While there have been a lot of people try to do the duck comics over the years it wasn't until Don Rosa came along and was for the first time capture that same magic that Barks has done many years before. These are classic stories that are on the same grand epic scale of classic mythology and yet they are such fun to read that you will want to get them all. VERY RECOMMENDED!
This has been a really great book that DC Comics has been putting out. It has had guest stars from both DC Comics characters to Hanna-Barbera and has been a great done in one stories that has been collected in two volumes so far. The best part is that it feels like the original classic Scooby-Doo season one with a mix of the New Scooby-Doo Movies. This is a really fun and great book.
Marvel Comics had a surprise hit with the adaptations of the L. Frank Baum novel written by Eric Shanower and illustrated by Skottie Young bring the world of Oz to life for a whole new generation. Staying true to the original novels will surprise readers who are only familiar with the movie version that was a very loose adaptation of the novel. These are great books and well worth reader by old and new fans of the novels.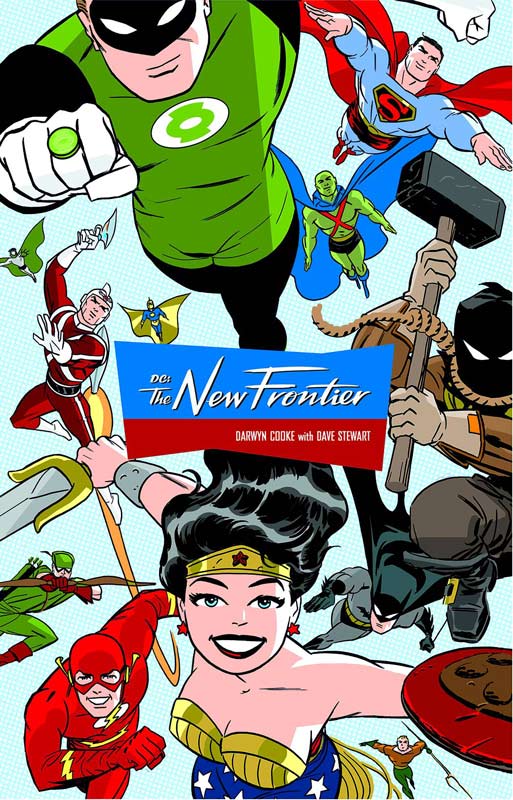 This could be the perfect superhero story ever told. Darwyn Cooke's acclaimed take on the Silver Age heroes of DC Comics is back in a new hardcover collecting the 6-issue miniseries plus, for the first time, JUSTICE LEAGUE: THE NEW FRONTIER SPECIAL #1! When Cold War paranoia outlawed the heroes of the Golden Age, stalwarts such as Batman, Superman and Wonder Woman continued to fight for truth and justice. But as the world hurtled toward an uncertain future, a new breed of hero would define the American Way! They don't get better than this and while it's for a bit older reader there is only some minor superhero action and some characters die but nothing major. HIGEST RECOMMENDATION!
The best way to describe Lumberjanes is as if the Goonies went to summer camp and then met up with the Scooby-Doo gang for mysteries. Lumberjanes is the hit series from the BOOM! Box imprint that features five rad ladies who fight monster baddies with the power of friendship! Written by Noelle Stevenson (Nimona, Adventure Time) and newcomer Grace Ellis, and illustrated by Brooke Allen (A Home for Mr. Easter), this new series has taken comics by storm and has earned rave reviews. What It Is: At Miss Qiunzella Thiskwin Penniquiqul Thistle Crumpet's Camp for Hardcore Lady Types, things are not what they seem. Three-eyed foxes. Secret caves. Anagrams! Luckily, Jo, April, Mal, Molly, and Ripley are five rad, butt-kicking best pals determined to have an awesome summer together…and they're not gonna let a magical quest or an array of supernatural critters get in their way! The mystery keeps getting bigger, and it all begins here. A great all ages books and another strong book for girls but as with me I'm sure that boys would like it too.