DC: The New Frontier
DC Comics Writer and Artist Darwyn Cooke, Colorist Dave Stewart, Letterer Jared K. Fletcher
I was trying to come up with a post today but I'm still finding it hard to process the passing of Darwyn Cooke. I was going to review the Blu-Ray of DC: The New Frontier but I thought why not go back and re-read the original series again.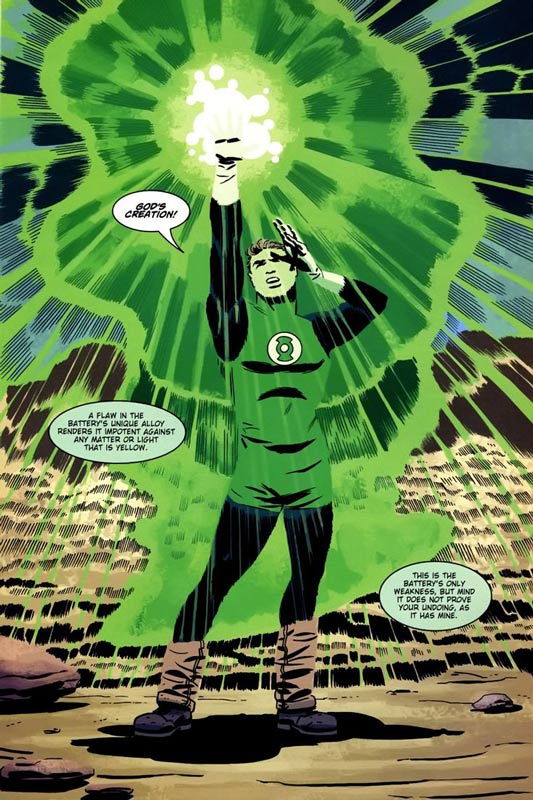 When you have a force of nature like Darwyn and the legacy that he left in comics, there is a huge hole left when a creator like Darwyn that comes along maybe once in a lifetime like him if your lucky. I thought that it would be tough to go back to read DC: The New Frontier and you know it was surprisingly not at all and was very cathartic in a way. I was really taken a back by that because of the heartbreak of his passing.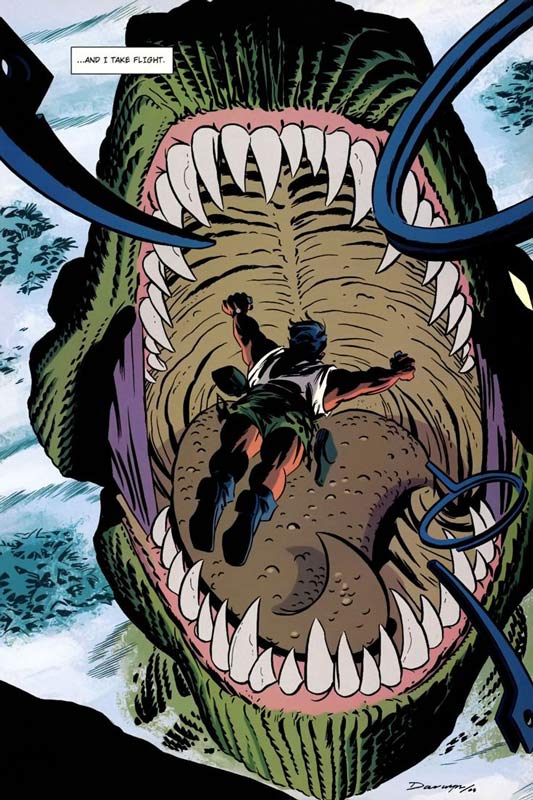 I think the reason is that it's one of the rare times in comics that you can say that you have read an absolute perfect story and that is what Darwyn delivered in DC: The New Frontier. It was a love letter to many things like the 1950's, DC Comics rich superhero history, The Justice League, and hope. I think that the one thing that stands out more than the rest is hope.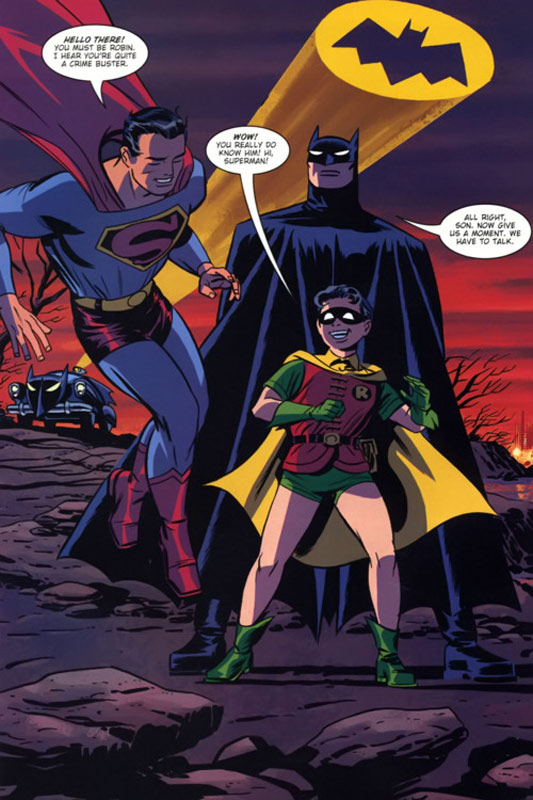 Darwyn always infused hope and inspiration into his work and DC: The New Frontier delivers that and so much more. The story not only tells an epic tale but there are so many great little small moments within that epic that gives it a richness that is so rare in comics today. Each character is given great depth and detail that not one role is less that another. Lieutenant Cloud is just as important as Superman in the overall story. It's Darwyn's attention to detail that gives the story a timeless quality that while it takes place in the 1950's it works for readers who are not familiar with the period. He gives the reader every needed detail to deliver the intended impact of the story.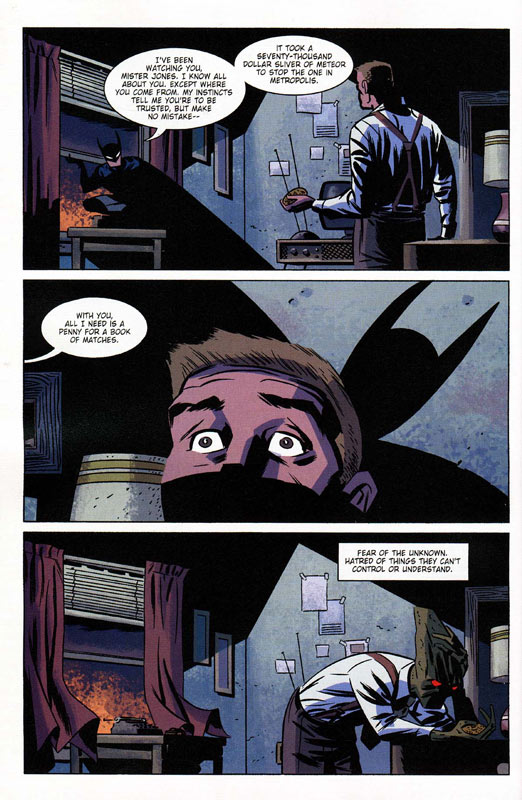 Darwyn is the embodiment of old school comic creators such as Joe Kubert, Jack Kirby, Alex Toth, Will Eisner and from his work in the animation world he brings that classic Fleischer Superman style and look that when blended all together is unique as it is a style all his own. While the look of the book is truly striking it's the story that he writes that really makes it work so well. It's a rare combination of giving fans that have been reading DC Comics for years a trip down memory lane including so many rarely used characters in one book and yet at the same time it totally accessible to new readers at the same time. Every detail that the reader needs to know is in his script that is razor-sharp and not one thing wasted in either the story or the artwork. His artwork really drives the story in a way that very few are able to accomplish. His use of bold line work and detail give the story so much more impact than a standard superhero story. One thing that really stands out is his bold layouts that give the story a great visual flow. The amount of detail that goes into every single line is just breathtaking. Every panel is bursting with excitement that you really need to take you time while reading it to study all the work that he puts into it. A big tip of the hat also goes to Stewart's coloring on the book that does a wonderful job on adding great color texture to Darwyn's artwork. His work really is great color work that is why the book looks so great. Their collaboration is simply perfect.
Setting the book in the 1950's post WWII period was perfect because of the optimism of the era. One thing that Cooke does so well in the book is keep the multiple story lines going while jumping around when telling them. When you jump around with multiple stories you have to be extremely careful about not letting the story spin out of control and he never once lets that happen. In fact it really keep the pacing of the story moving along very nicely. I found it quite amazing that while Darwyn was known as more of an artist than a writer he was one of the rare breed that did both very well and the proof of this is The New Frontier.
It's also a story that is an emotional roller-coaster ride that delivers a heartfelt superhero story that is so rare in comics. The most important thing that you will take away from this book is hope. It's a very rare commodity in superhero comics let along comics in general. In the absolute edition Darwyn wrote this in the afterward in 2005 that I think really sums up not only his feelings about the story but for myself.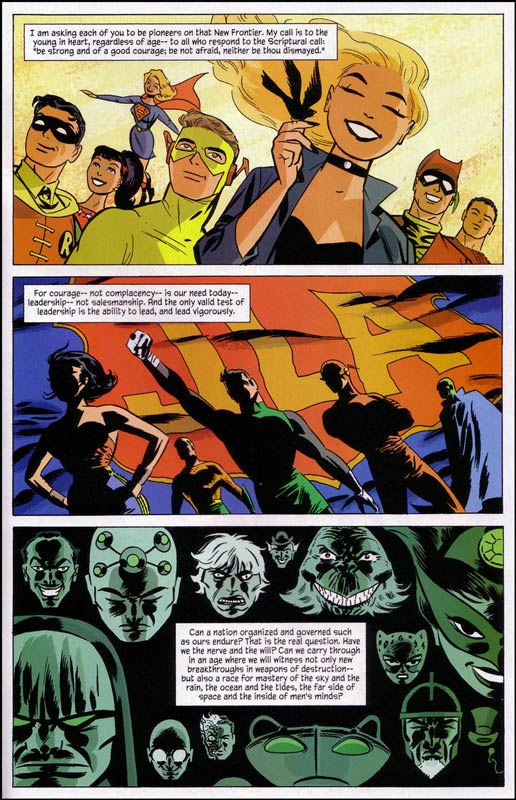 Which brings us around the superheroes. Specifically the Justice League. The world will always have dark corners, and black and white comes in thousands of shades of grey, but here are seven people, good and true, come what may. They have the power to enslave the world but work tirelessly to keep it free. They don't succumb to envy, greed, or jealousy, and their sense of purpose is driven by an unshakable faith in mankind's basic goodness. They are, in the best sense of he word, childlike. It is the very essence of the term superhero. An imaginative fiction that is better than real, constructed to help you, in some small way, to develop your own youthful imagination and value system.
I'm 42 now, and I suppose that I believe that he magic of this specific genre is base on the notion that seven powerful people can work together to make the world a better place. That they will do the right thing no matter what the personal cost, no matter how "grim and gritty" the world around them becomes. They are the heroic ideal. That is the spirit driving the characters in the New Frontier. 
Like my beloved Scope-View, I suppose only a child could buy into such a ridiculous premise. 
But once in your heart, you can't help but take that little scrap of magic forward with you.
While Darwyn Cooke has gone with his DC: The New Frontier we will alway have one of the greatest superhero stories of all time to remember him and it will inspire many generations to come. Do yourself a favor and go back and re-read DC: The New Frontier and it will help ease the pain of Darwyn's passing and give you the hope that it can and will alway get better.