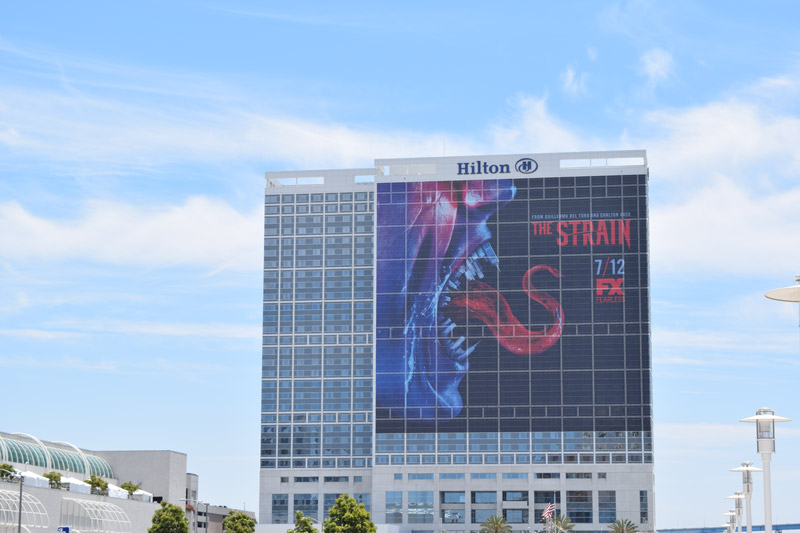 This was the second year in a row that FX Networks had taken over the lawn area behind the convention center that is adjacent to the Hilton. Last year was the big promotion of the Simpsons coming to FX. This year they were promoting new and returning series on the network. The areas outside the SDCC convention have really blown up over the last couple of years and not only draw SDCC attendees but those who could not get tickets can still do many things around the area like the Peanuts Movie at Petco Park and the [adult swim] Carnival.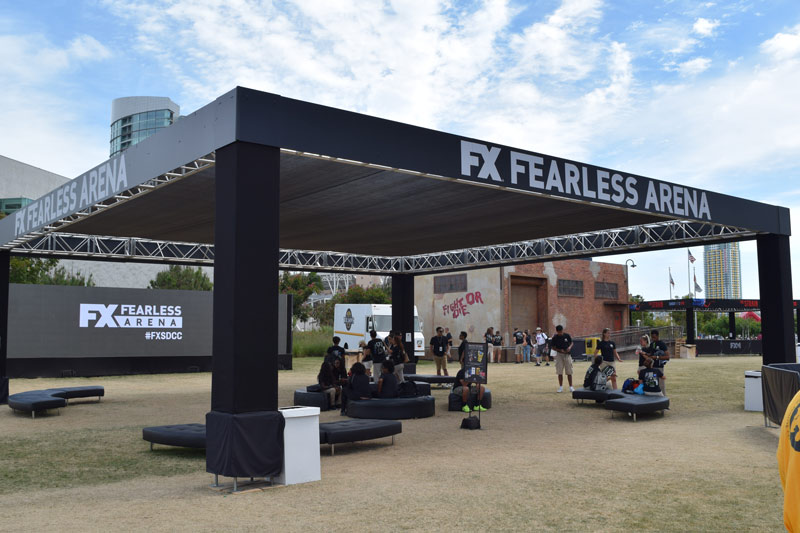 The FX area had a check in area where you would start and get a badge and holder for the cards that were given out for each show. Then you would go to each of the areas and go through them and collect the cards. If you got all of the cards you would get a code that would give you a trial access to FXNOW. There were also free items if you went to certain stands and went though them and you could get The Bastard Executioner t-shirts, American Horror Story: Hotel key chains, and waffle-scented Fargo air fresheners.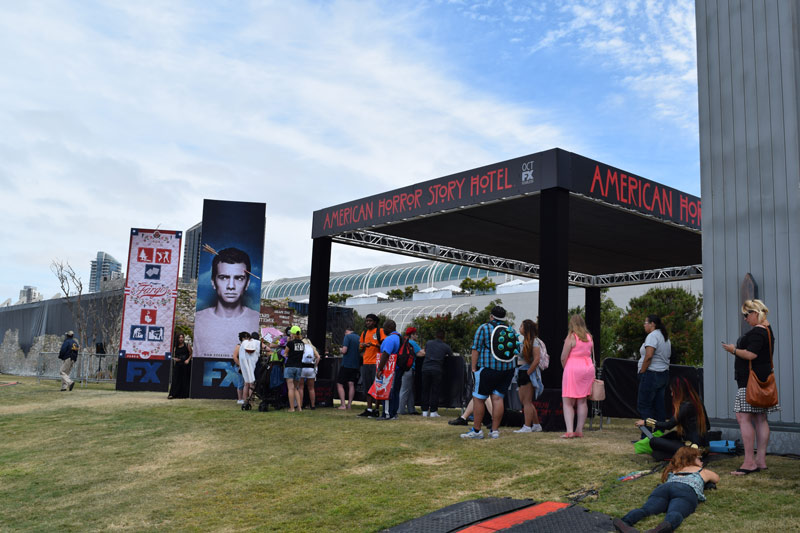 Probably the neatest thing was the Snow Globe for Fargo that you went into and they would take your picture. It blew snow around and was a really impressive setup.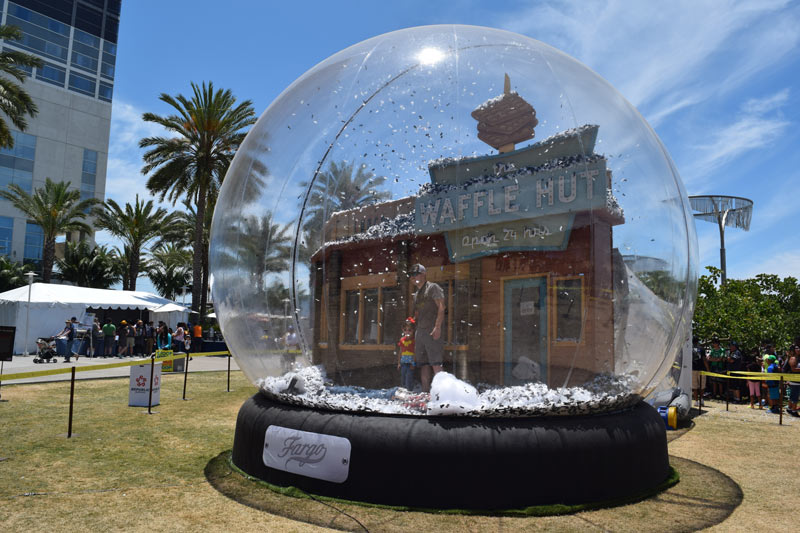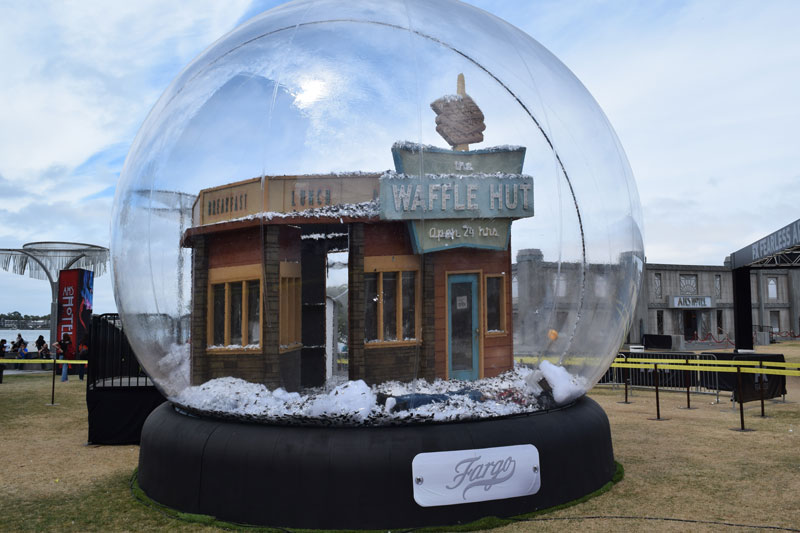 On Saturday only the The Kwik-E-Mart Truck was giving away free Squishees. The line was very long and with it being a warm day everyone wanted a Squishee.
American Horror Story: Hotel was a two-story model hotel to give viewers a taste of the era. Then fans will be able to venture inside one of eight "gifting suites" in order to capture the most flying bills and earn prizes.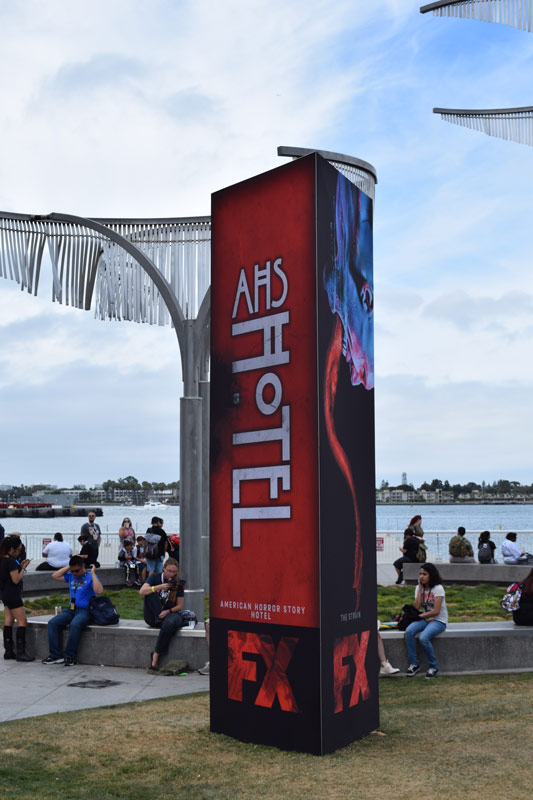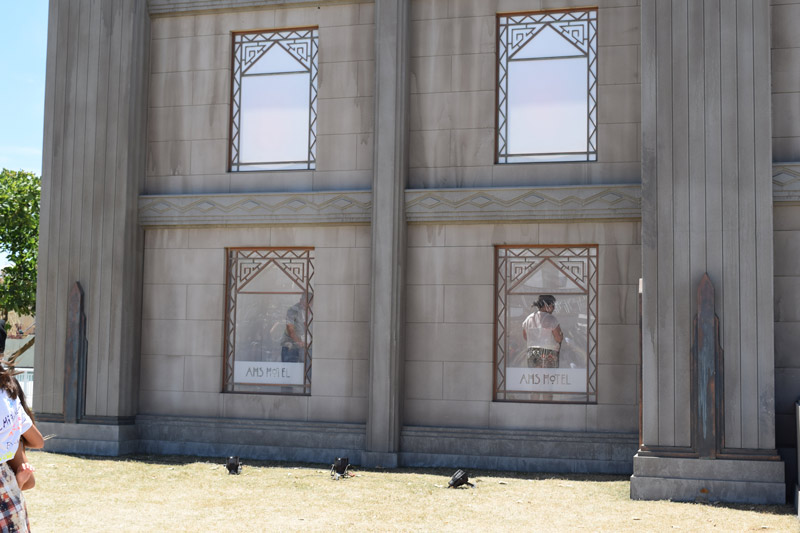 The Bastard Executioner. Visitors don the mantle of "warriors" and square off against each other to prove their prowess with a high striker, a cross-bow, and a final puzzle challenge that will help them escape the "forest"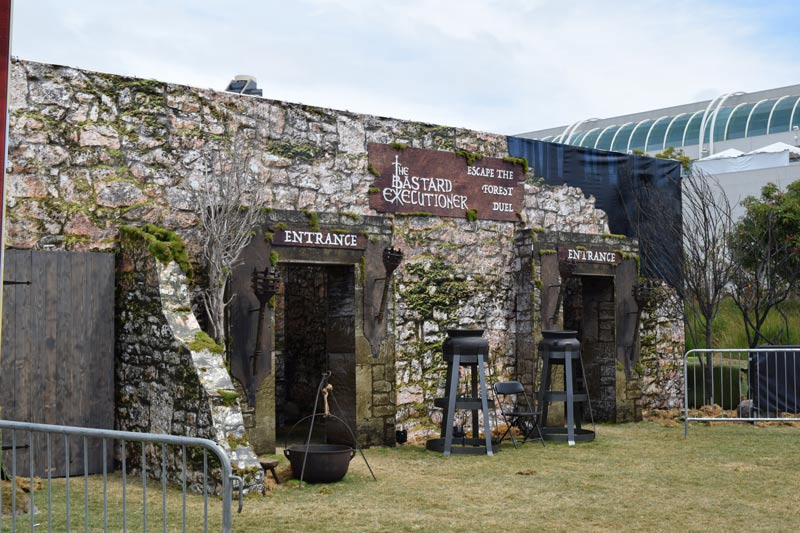 The Strain used the Samsung Gear VR  you would be taken on a two-and-a-half-minute adventure created exclusively for Comic-Con and featuring series regular Kevin Durand.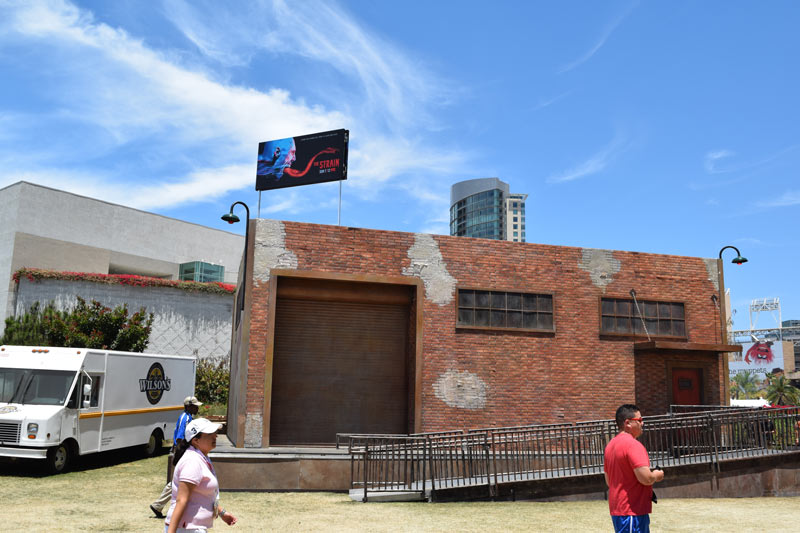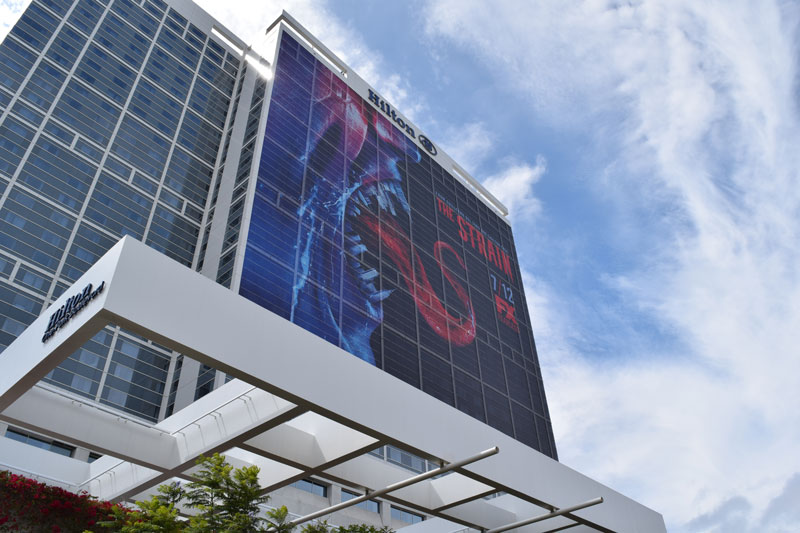 There were two truly brilliant marketing tie-ins in the area. The first was the It's Always Sunny In Philadelphia sunscreen station was pure genius.
The Archer themed water fountain shaped like Pam Poovey's Dolphin Puppet was not only hilarious but a welcome oasis to get some cold water on a warm day.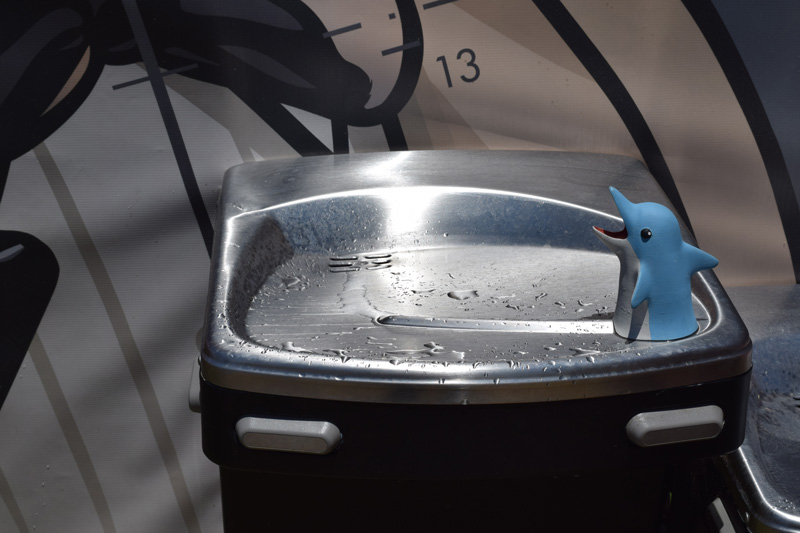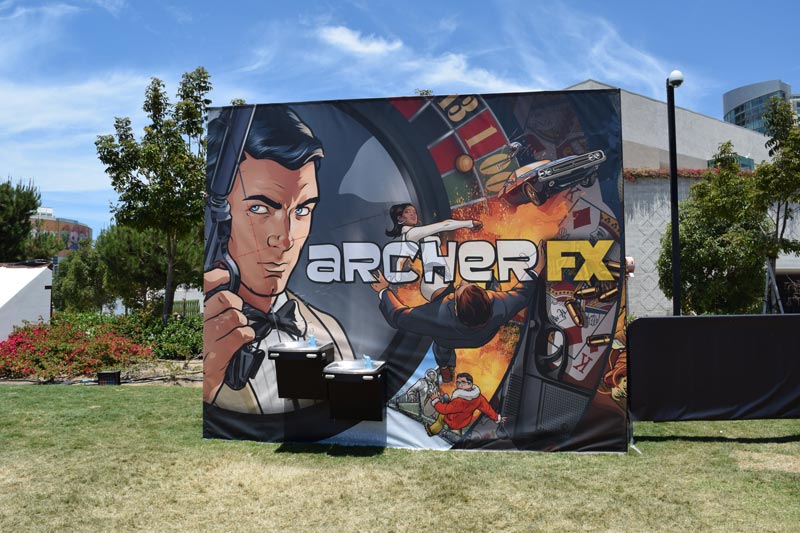 The overall great thing about the area was how they themed the attractions to the show was very well though out and even if you didn't wait in line to see each one the area was a lot of fun to visit and a nice break from the crowds inside the convention center. It will be very interesting to see what FOX and FX decide to do next year at SDCC.