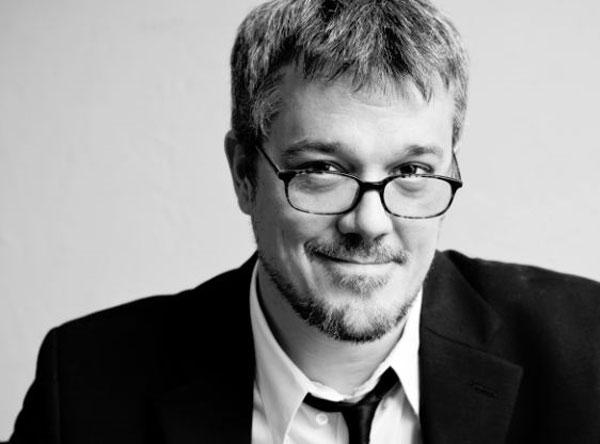 UPDATED 10/16: Steve has posted on his website that the PayPal donation will be taken down later today. You can still purchase merchandise from his store and luckily none of that was damaged. Read the thank you and update on Steve Niles website HERE.
On Sunday comic writer Steve Niles had his house in Austin Texas flooded by a downpour that dumped a foot of rain on the area in 12 hours. From Niles Facebook page:
Woke up at 6am to water rushing into the house. Already ankle deep by the time we saw it. We got as much as we could off the ground and tried to block but there wasn't much we could do. The worst was trying to get to Gil. It was waist deep almost and strong enough to throw around logs. I reached him and he was submerged and freaking out. Don't remember much more then lifting him and carrying him all the way back to the house. Looking back I can see how scary it was. We are securing the house as much as we can and going through the damage. A scrapbook full of original art I've kept for 30 years is gone. A lot more. Our friends Belinda and Steve are setting up a fund to help. I feel terrible about this but once things settle I'll have to face up that we need help. I just wish I could catch my breath for 5 minutes and I can make my own money. Austin has had other ideas I guess. We'll keep you posted. We're sort of trapped here for right now. Going to pack and move as much as we can before the next storm hits. Thank you guys so much.
He later posted this with more information:
Pretty light rain so far. Thing are calmer. Gil is finally settled and asleep. Very happy most of the art and my books and comics are ok and moved to very high shelves. We lost a ton of stuff and who knows how much repairs will be needed but right now we are okay. The outpouring of love and support has helped more then we can ever thank you all for. Fingers crossed the rain stays light.
Mike Mignola posted on his FaceBook page:
Steve Niles and his wife Monica lost just about everything they have in a flood last night due to a massive storm in Austin and have no flood insurance. A Paypal account has been set up to help them out. Steve has gone above and beyond raising $ for Hurricane Sandy relief and other tragedies and can really use some help right now. Let's pay it forward to a guy who's always been there for others.
A fund has been set up to help Steve and his wife Monica help cover the cost of the damage. They unfortunately did not have flood insurance. While some people will debate the issue of donating money that issue is a personal one that you will have to make. Niles in the past has rallied to others in need before and if you do want to help there is a PayPal account that has been set up to send money to them.
If you want to help but may not want to donate money, you could buy stuff from his online store HERE. Hopefully the stuff that he has for sale was not damaged in the flood. I will update with any new news on that one.
The comics community may be small but we should help each other out if we are able to. Steve Niles has always been a real standup guy and has always been one of the nicest creators that I have ever met. If you want to leave a comment please be respectful and no foul comments will be allowed and will be deleted. Just remember that there might be a time in your life that you may need to ask for help. Paying It Forward is a good thing to do.
UPDATE: Steve Niles posted this Monday morning.
I just have to take a second to say thank you to everybody for the donations. To Belinda Fernandez for leading the charge and Mike Mignola for getting the message out. We are so lucky to have friends like all of you. It's looking like the house is more or less screwed (I think that's the technical term) so this help will come in very handy over the next few months. Thank you from the bottom of our waterlogged little hearts. We will never forget this.
Here is a recent picture of Gil his turtle so you can see that he is still with us.