I think some of the best gifts you can give someone for the holiday is the gift of film or television. There is something about watching your favorite film or television series at home whenever you want. Blu-Ray with its super clear picture and lossless audio there is no other way to view your favorites. There are some titles that are still coming out on DVD because the demand is just not strong enough to put them out on Blu-Ray but while they may not be as good quality they content is the most important thing. There are so many good choices that this list will be in 2 parts and no particular order. So let the stocking stuffing begin.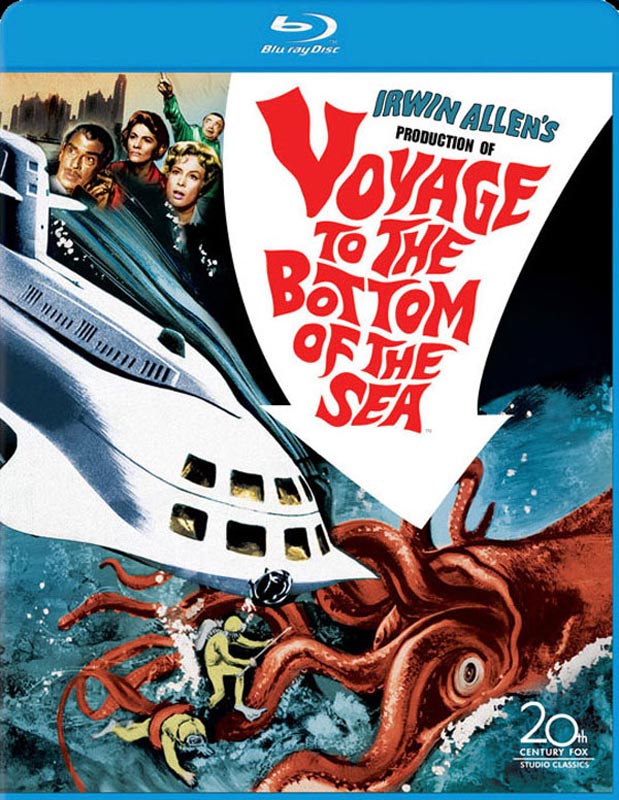 Voyage to the Bottom of the Sea
The Fly (1958)
Fantastic Voyage 
Fox Home Video has been really hit and miss lately but in the last few months they have surprised science fiction fans with three great films making their Blu-Ray debut. All three of these films look really fantastic and have almost all of the previous special features ported over these editions. Voyage to the Bottom of the Sea is the film that spawned the television series. Produced by Irwin Allen in 1961 and while the visual effects are a bit cheesy the story is very impressive for the time. Sure it's an end of the world story but it's pretty solid and has a really good cast with Walter Pidgeon, Peter Lorre, and Barbra Eden. The Fly (1958) while very low-budget was very shocking at the time of the release. It's still very creepy even today and David Hedison does a really good job considering that a lot of the time he is acting with at giant fly head. Of course have the master himself Vincent Price in the film doesn't hurt. And finally Fantastic Voyage is a real tour de force of visual effects and still very impressive even today. It has a really great premise and a very good cast with Stephen Boyd, Raquel Welch and Donald Pleasence. Considering the age of these films they really look fantastic on Blu-Ray and a must for any science fiction fan.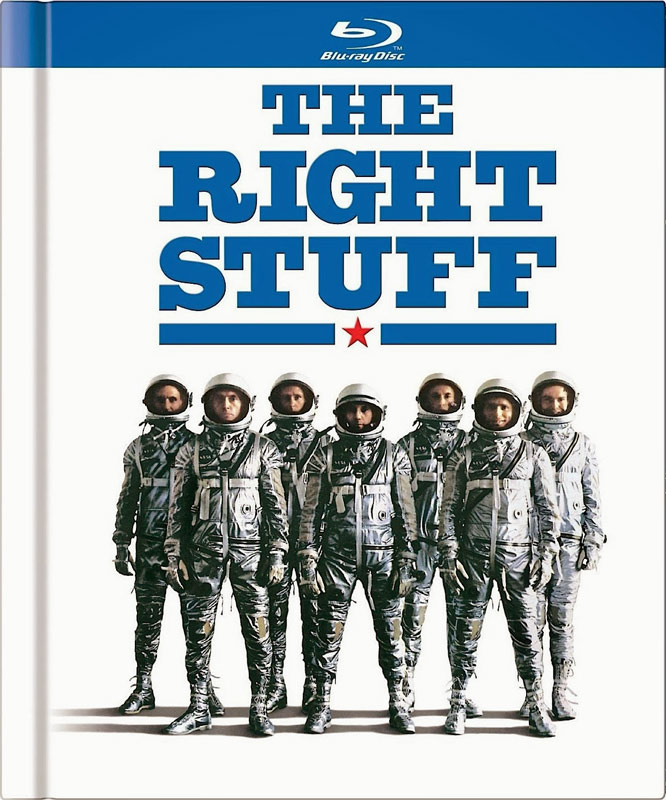 The Right Stuff 
Sneaking in just in time for the 30th anniversary the very long-awaited Blu-Ray debut of The Right Stuff is well worth the wait. A box office disappointment when it was originally released has definitely stood the test of time and is now viewed as a modern masterpiece. I saw it when it was first released and was blown away. It's hard to believe that director Philip Kaufman got such an amazing cast together. Fred Ward, Dennis Quaid, Ed Harris, Sam Shepard, Scott Glenn, and Barbra Hershey. Based on Tom Wolfe's novel of the same name tells the story of the creation of the United States space program and the brave men that risked there lives to do it. Visually stunning in both the recreation of the era and the visual effects. Thankfully Warner Bros. has included the second disc of the previous DVD release that includes all of the previous special features. While not in high-definition they have at least included them.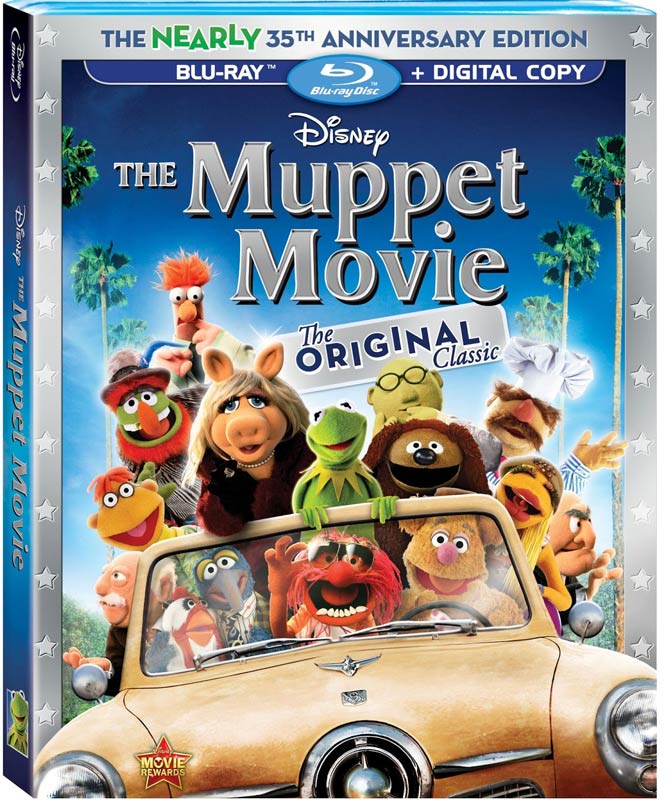 The Muppet Movie
The first and still the best (I will say that the recent Muppet film is a close second) brought the beloved characters from the hit television show to the big screen. They also brought along a boatload of guest stars like Milton Berle, Mel Brooks, Steve Martin, Bob Hope, Madeline Kahn among others. Jim Henson wisely chose Paul Williams to do both the score and write the amazing songs like the memorable Rainbow Connection. While kids of today will not have a clue to who all of the guest stars are they will fall in love with the Muppets for sure. Just like as a kid I fell in love with this movie. It's for the kid in us all.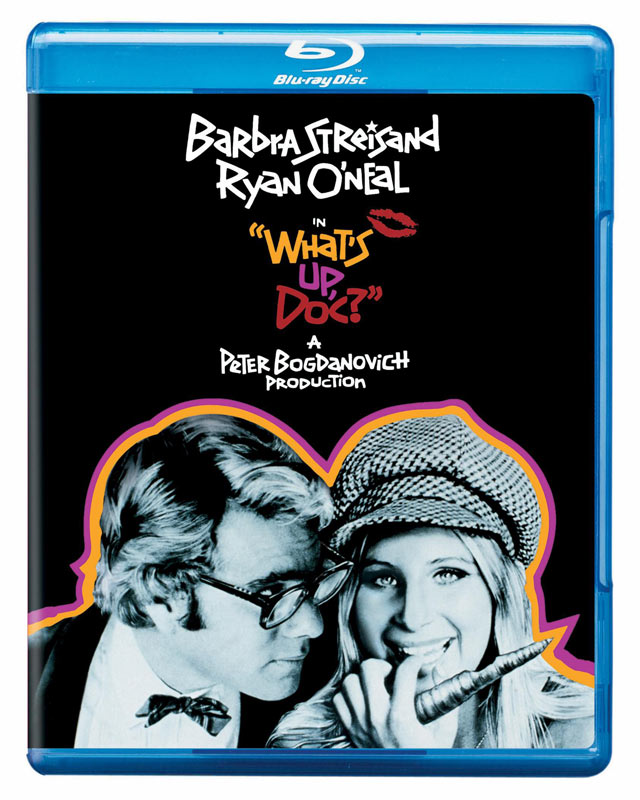 What's Up Doc?
While this disc has been out for a few years, it needs to be included because it may be one of the funniest films that a lot of people have never seen. This was the first team up of Barbra Streisand and Ryan O'Neal (later they were in the Main Event) and simply put it's a screwball comedy classic. I defy you to watch this movie and try not to laugh, so good luck with that. The story is a simple mixup of a suitcase and the paths of people trying to get said suitcase. Director Peter Bogdanovich keeps the chaos on track with such a precise hand that it just seems effortless. People say that current movies are funny, watch this film and they truly pale in comparison.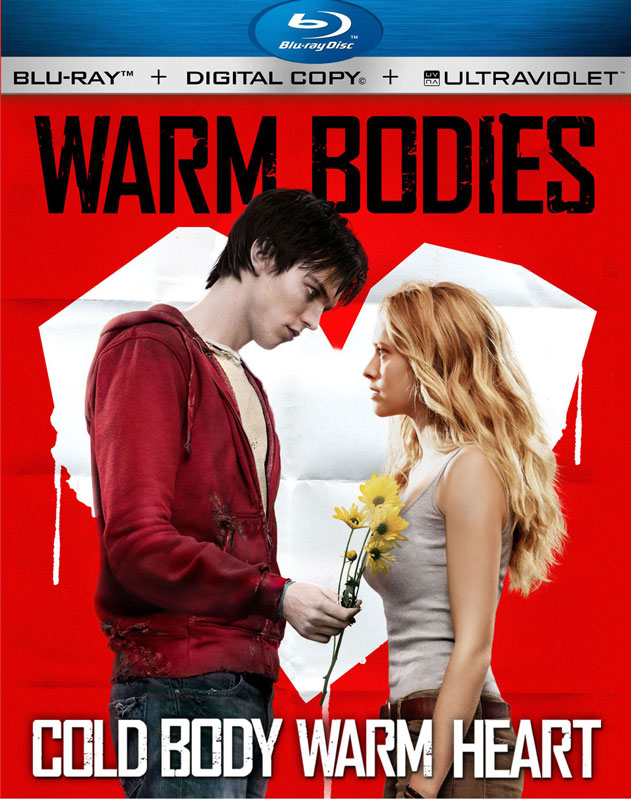 Warm Bodies
Zombies are all the rage right now and everybody and their brother is jumping on the bandwagon. Enter Jonathan Levine who brings a smart, funny and touching zombie tale. It's kind of like if John Hughes made a zombie movie. Stars Nicholas Hoult and Teresa Palmer are the glue that hold everything together. You can have a good screenplay but if you don't cast the main leads right then the script won't work right. This is one of those films that doesn't try to be more than it is. It does not try to big this big blow out. It aim for its target and really nails it. It was a very pleasant surprise.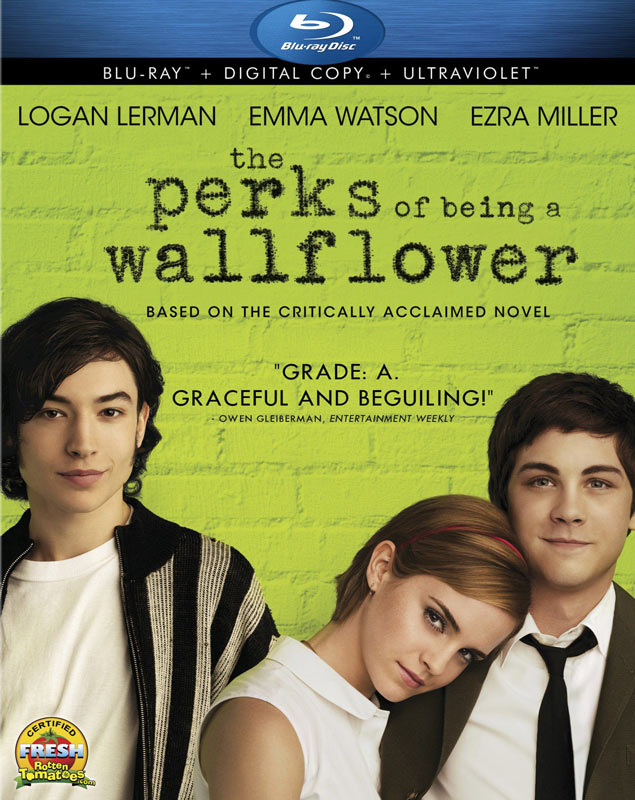 The Perks of Being a Wallflower
And speaking of John Hughes there has been a hole left from him making truly great teen films. There have been many people who have tried to do it but it wasn't until Stephen Chbosky adapted his book and directed the film version. I don't care what age you are when you watch this film because it will really touch your heart. Getting Logan Lerman, Emma Watson and Ezra Miller as the leads is a big key the film working so well. It's rare to see such a well done "teen" film because everyone is trying to recreate the whole Twilight box office gold mine that it's films like this that really tells the stories of life that give you a more satisfying experience for any age.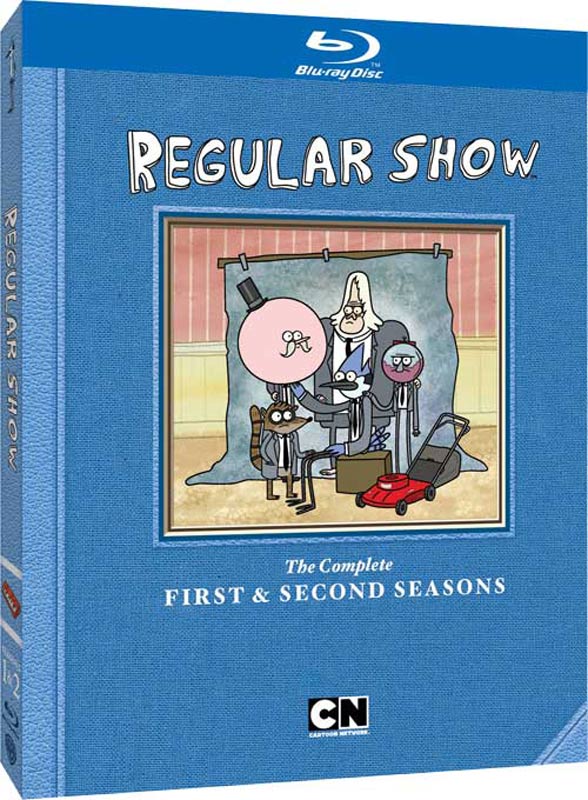 The Regular Show Seasons 1 & 2
This is one of those "kids shows" that I can't believe that kids love. While there is nothing offensive in the show it really isn't made or aimed at kids. It really is aimed for people who grew up in the 1980's There are references to the Sega Master System, Brick cell phones, 80's music and so much more. Mordecai and Rigby are two slackers that always seem to get into trouble because they tend to do whatever they feel like and usually chaos ensues. This is one wild show and is often compared to Adventure Time. While I love Adventure Time I think that The Regular Show has a bit more bite to it. If you are looking for something different then this is the show for you. Just remember that Hamboning will save your life someday!
Swamp Thing 
Shout Factory has stepped up to the genre plate and has been serving a smorgasbord of geek genre on Blu-Ray. Samp Thing was the second film based on a DC Comic after 1978 Superman the Movie. And while its does not achieve the same quality that film had. It has a huge cult following and was Wes Cravens first mainstream film. While the biggest problem with the film was the lack of a good budget that the film needed to bring to life, all things considered it's not that bad. Craven had to cut the original script down when the budget getting cut down. It still is pretty moody and while at times a little campy it did at least keep the origin from the comic book. The sad part of the film is the Swamp Thing suit. The facial make up is pretty good but the suit is way too often a noticeable rubber suit. Shout Factory has done a great job with the transfer and new extras created for the Blu-Ray. While the film is by no means art it's still a fun romp for its time.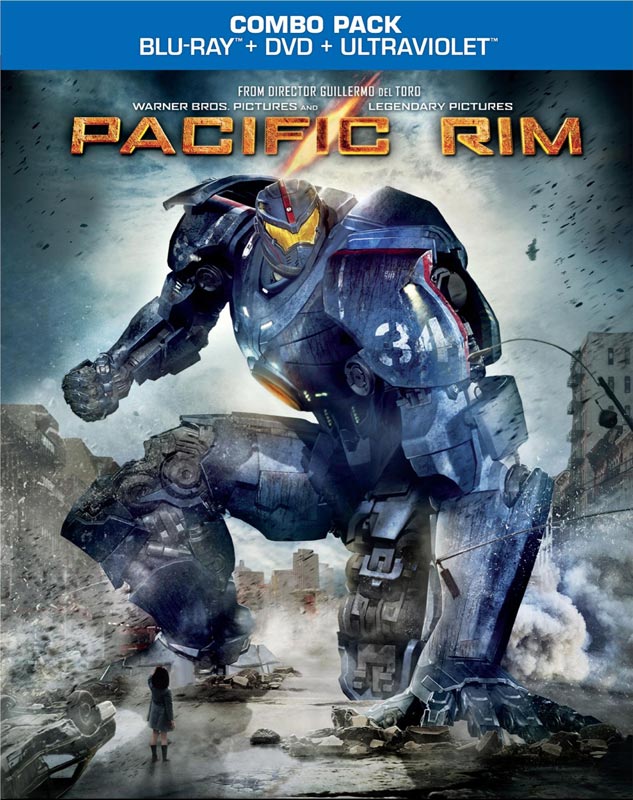 Pacific Rim
Pacific Rim was for me one of the high points in this summers blow out fiesta. Studios have decided to give us unwanted sequels, remakes, re-do's and bad star vehicles. While I admit that Pacific Rim is not necessarily super original it at least had a good story and characters that you cared about. Guillermo del Toro brought his kid in a candy store budget and made a film that fans of giant monsters and robots have wanted for years, one with a story. The thing that I really liked about the film is that you actually care about the characters in the film. Getting Charlie Hunnan and Idris Elba to be in the film certainly helped. Visually the film is mind-blowing and along with a speaker pushing soundtrack this Blu-Ray is a real system workout.
Rise of the Guardians 
This film really divided people. I am in the camp of people who loved it. I think the best part of it is that fact that it went to the dark place that it needed to go to . So many "kids" films are so afraid to scare kids that they end up pandering to them and they are mostly safe and boring. Walt Disney knew how to scare the crap out of kids. To tell a story you have to take chances and not be safe. I wouldn't call any of Walt's films safe. The villains  need to be dark so that when the heroes triumph over evil it has a weight to it. Ride of the Guardians has one of the best villains that I have seen in a while. Jude Law give the villain Pitch a great weight and evil that is just prefect. Chris Pine, Alec Baldwin, and Hugh Jackman play each of the heroes very well. I think the big problem was that the film was promoted as a Christmas film but while it does take place at the holiday that is not really the main focus of the story. The film is a visual feast and if you haven't seen they film I highly recommend checking it out. Go in with an open mind and I think that you will be surprised.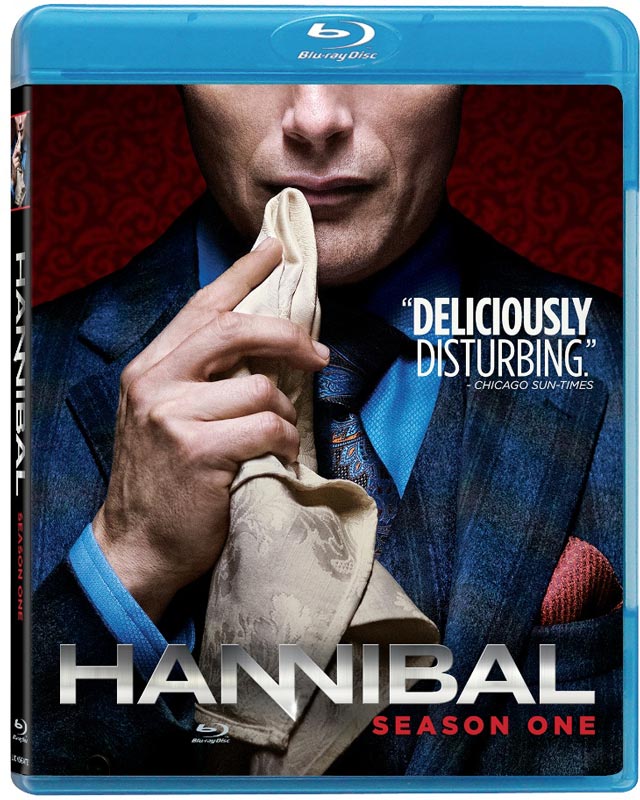 Hannibal Season 1
While you can check out my super in-depth review of the season 1 Blu-Ray HERE, this is a great gift for the horror fan on your list. This is one of my favorite new shows and with the second season coming in the spring of next year you can catch up by watching the first season again or for the first time. You will not be disappointed.
The Fog
Another Blu-Ray that I reviewed (HERE) for Halloween that is also a great gift for the holiday. Another winner form Shout Factory.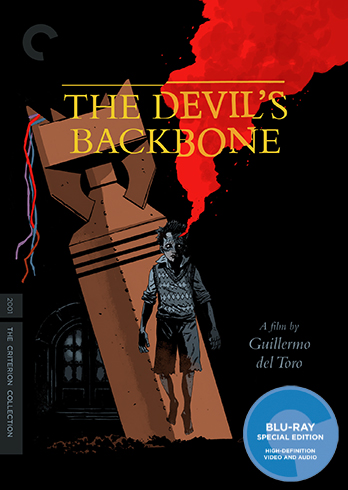 The Devil's Backbone
Criterion + Guuillermo del Toro = one of the best Blu-Ray releases of 2013. It doesn't get much better than this one. Giving this is a present is sure to get you super brownie points. Check out my full review HERE.
Well that is part 1 of the Blu-Ray & DVD list so far. I will be back with more picks in a day or so to help you fill out your list of gifts.