With the holidays right around the corner there are lots of great book ideas for that special comic book reader in your life and one of the books at the top of the list needs to be Graphic Ink The DC Comics Art of Darwyn Cooke. This is a very nice 400 page hardcover book that is a great addition to any serious comic collector.
The book was promoted as an art book and it both is and isn't at the same time. Some people might gripe about this but here are some things to take into consideration. First there is only a few unpublished pieces in the book and no sketch or behind the scenes artwork. There are also a few hold overs from other hardcover collections of Cooke's work, most notably the New Frontier material. With that being said the book is a great collection of full issues and short stories of Cooke's work over the years at DC Comics. The most impressive thing in the book is "The Private Eye" story from 1985's New Talent Showcase was his first published work at DC when he was only 20 years old. That story is a fascinating look at how even in a rough early work you could see the way he laid out the story and the art that he would hone his style over the years.
While most Cooke fans probably have most of the individual issues of his work or books with his cover it's really nice to have almost all of them in a nice hardcover collection with this book. Nearly all of the covers have removed the logo and lettering to let you see the full artwork that was done for the cover. The book covers up to the set of variant covers he did for DC in February 2015.
Sure it would have been great to have commentary or bonus material but overall the book is strong. There is a really nice introduction by Cooke that does give a little insight into the majority of the stories in the book. One of the best things that he says in the introduction is that by doing short and single issues allows him to do two things. Work with people that he admires and the other is that it allows him to experiment with his art depending on the project. The production design of the book is really strong and is really nice that DC did the book in oversize format that really makes Cooke's artwork really stand out. This is a great looking book.
Here is a breakdown of the books that the stories are from;
New Talent Showcase #19
Superman Adventures #41
Legion Worlds #2
9-11
Gotham Knights #23
Just Imagine Stan Lee: Catwoman
Looney Tunes #100
JSA All-Stars #3
New Frontier Special
DC Comics Presents: Superman #1
Solo #5
Green Lantern Secret Files & Origins
American Splendor #3
Jonah Hex #33
Jonah Hex #50
Weird War Tales #1
House of Mystery #36
Shade #4
All-Star Western #34
Harley Quinn #0
Harley Quinn Holiday Special #1
Some of these are in other collections but most are new to hardcover.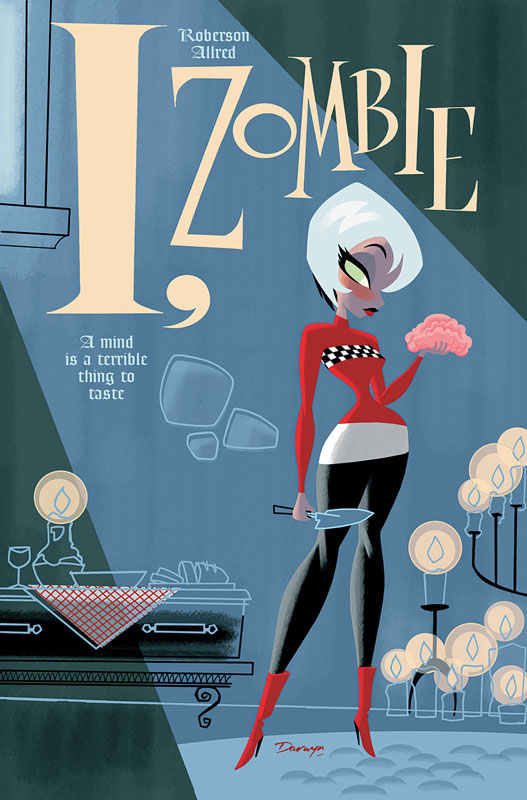 No collection is going to please everyone but overall this is a great edition of Cooke's more offbeat work at DC and to be able to see his wonderful cover artwork is simply breathtaking. The book is a massive 400 pages of art and story for $39.99 that is a real bargain. While I might have not called the book an "art book" there is in fact a good amount of actual artwork in the book. I actually really enjoyed the fact that there were full stories included. This not only made the book great to look at but actually have stories to read adds a lot of value to the book. I do wish that DC would fix the gutter problem that have plagued their books with the double page spreads. While it's not as bad at the recent Mad Max book it a problem that no one over at DC seems to understand. That being said this book is not only a must buy for Cooke fans but for anyone that loves DC Comics. Cooke has a certain way that he interprets the DC Universe and his visual style give the DC characters a distinctive and gorgeous look that is a classic style that you rarely see in comics today. The book is a real treasure trove of material that will surely please. HIGHEST RECOMMENDATION!
If you have not bought the book then head over to Cheap Graphic Novels and you can get the book for a whopping 45% off cover price for $21.99. Here is some more of the beautiful artwork that appears in the book.